https://dl16txa2az7pk.cloudfront.net/media/catalog/product/cache/1/image/9df78eab33525d08d6e5fb8d27136e95/a/p/aphrodisiac_picnic_in_bed_2.jpg
Hotel Tugu Bali
For those of you who enjoy luxury, the balinese culture and still like to surf all day, this ocean front boutique hotel in the surfer hotspot of Canggu is perfect.
Hotel Tugu Bali recounts the most romantic tales, folklores, and legends of Indonesia – one room at a time. Each room is individually created by the owner, displaying his immaculate attention to detail reconstructed to provide a perfect marriage of colour, texture and atmosphere.
The design, stunning and dramatic, is blended together with a vast, eclectic collection of antiques from all over Asia, capturing a vibrant spirit and a passion for the art, soul and romance of Indonesia.
Dedari Suite
Nestled behind an antique wooden door, surrounded by tropical garden, the Dedari Suites are remarkable for their timeless ambience.
Kick off your shoes and fling yourselves down on the massive canopy bed, enveloped in white flowing curtains. The suites feature a tropical plunge pool outside, a private spa area with a unique sunken bath insemi open air bathroom, along with a thoughtfully arranged daybed. Incense and candles give you the perfect excuse to spend hours lying about in plush towels.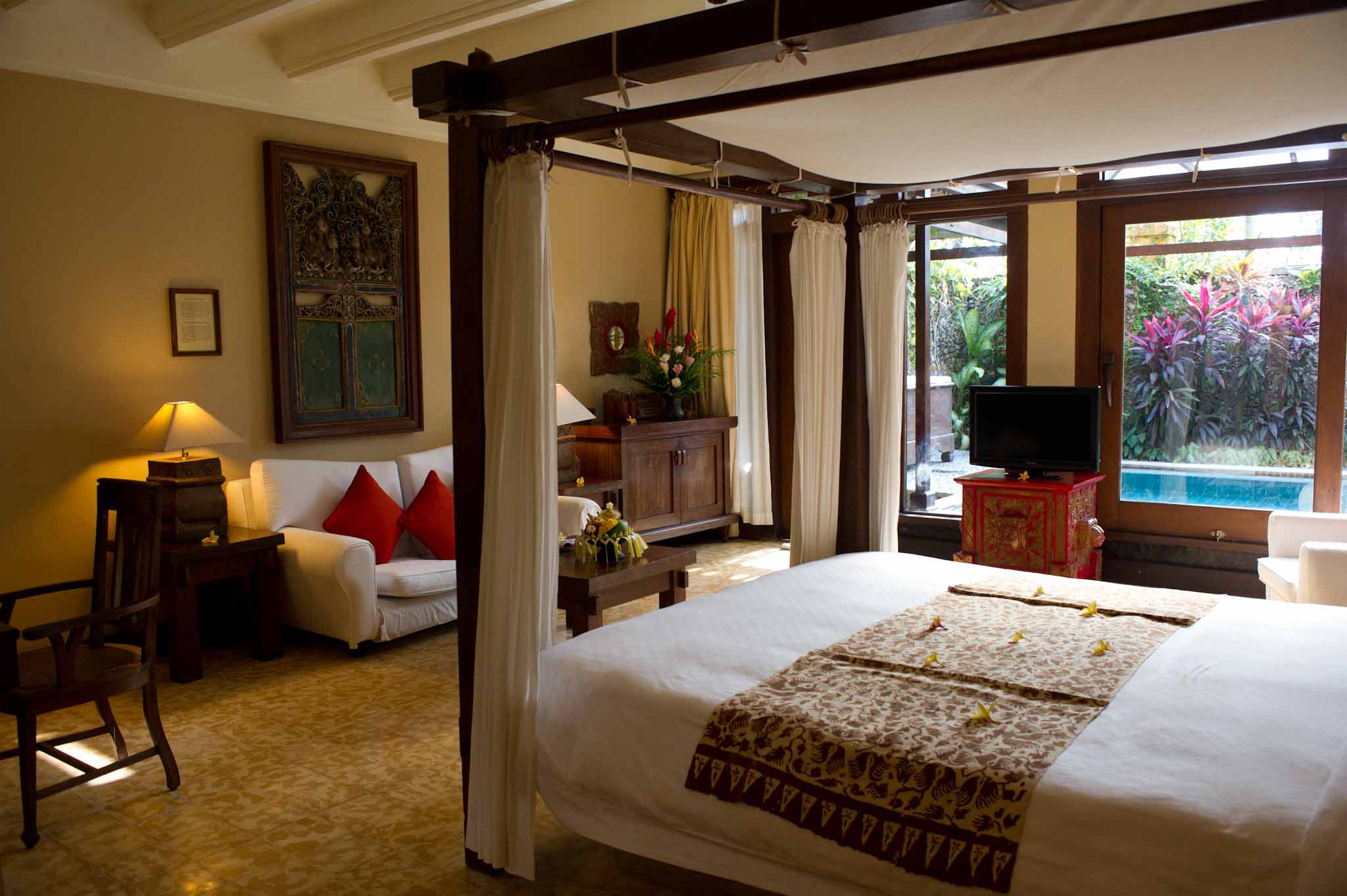 Rejang Suite
Located on the upper floors of this charming Javanese house, this suite boasts a timber interior, rich deep colors, a carved four-poster bed, and luxurious bathrooms hand-crafted by local artisans. Quaint wood paneled windows boast breathtaking views over rice paddy fields and sea views. The suites feature a private spa area with a unique sunken bathtub and a day-bed thoughtfully arranged next to the bath.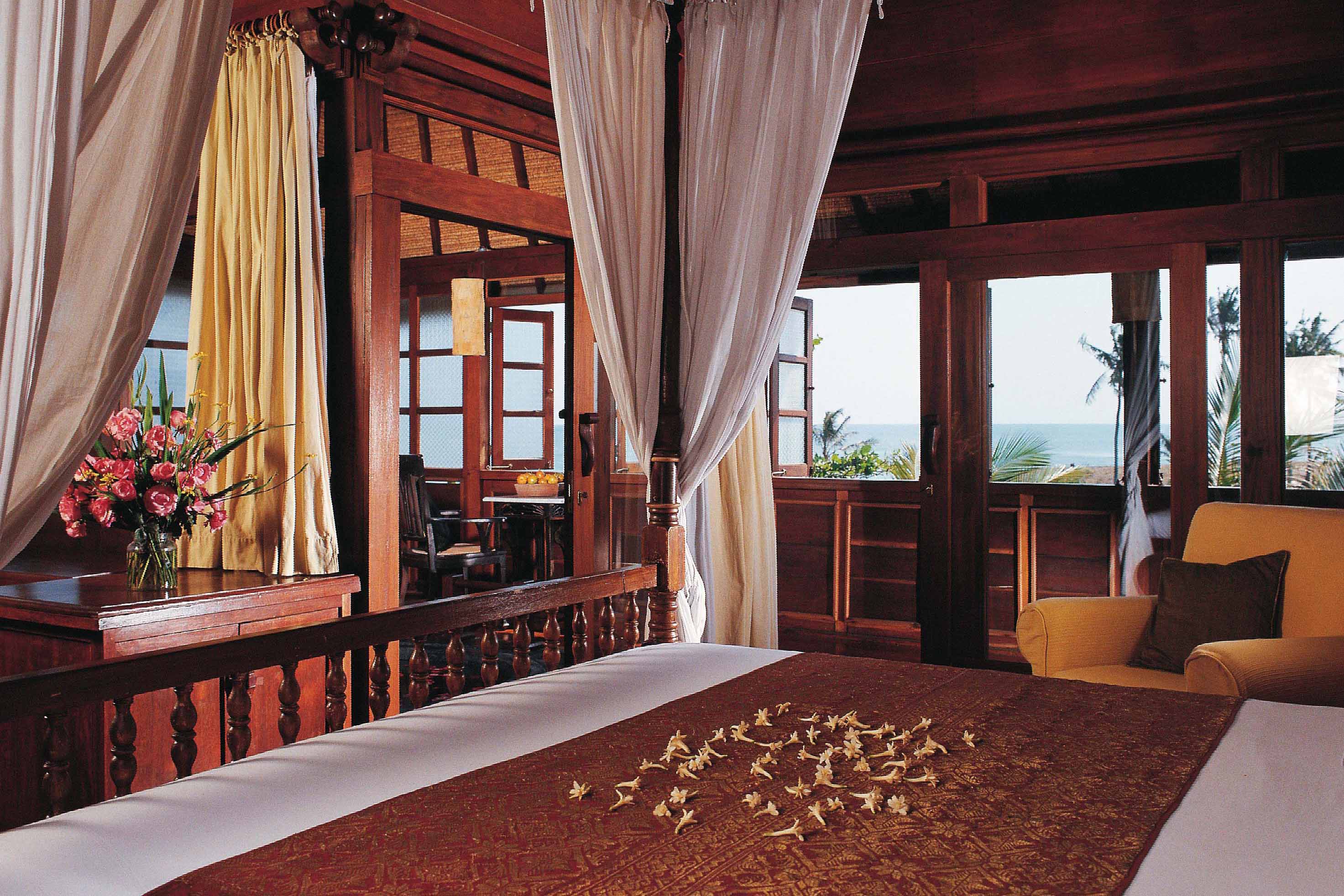 Kampong Suite
Surrounded by lush tropical gardens, the upstairs 2 bedroom Kampong Suite represents the intriguing style of the Javanese Art Deco from the early 20th century.
The suite occupies the upper floor of one whole spacious villa with a private spa area, sunken bathtub, antique wooden floor and a balcony. The master bedroom features a wood carved four-poster king-size bed and with the second bedroom housing two twin-sized beds.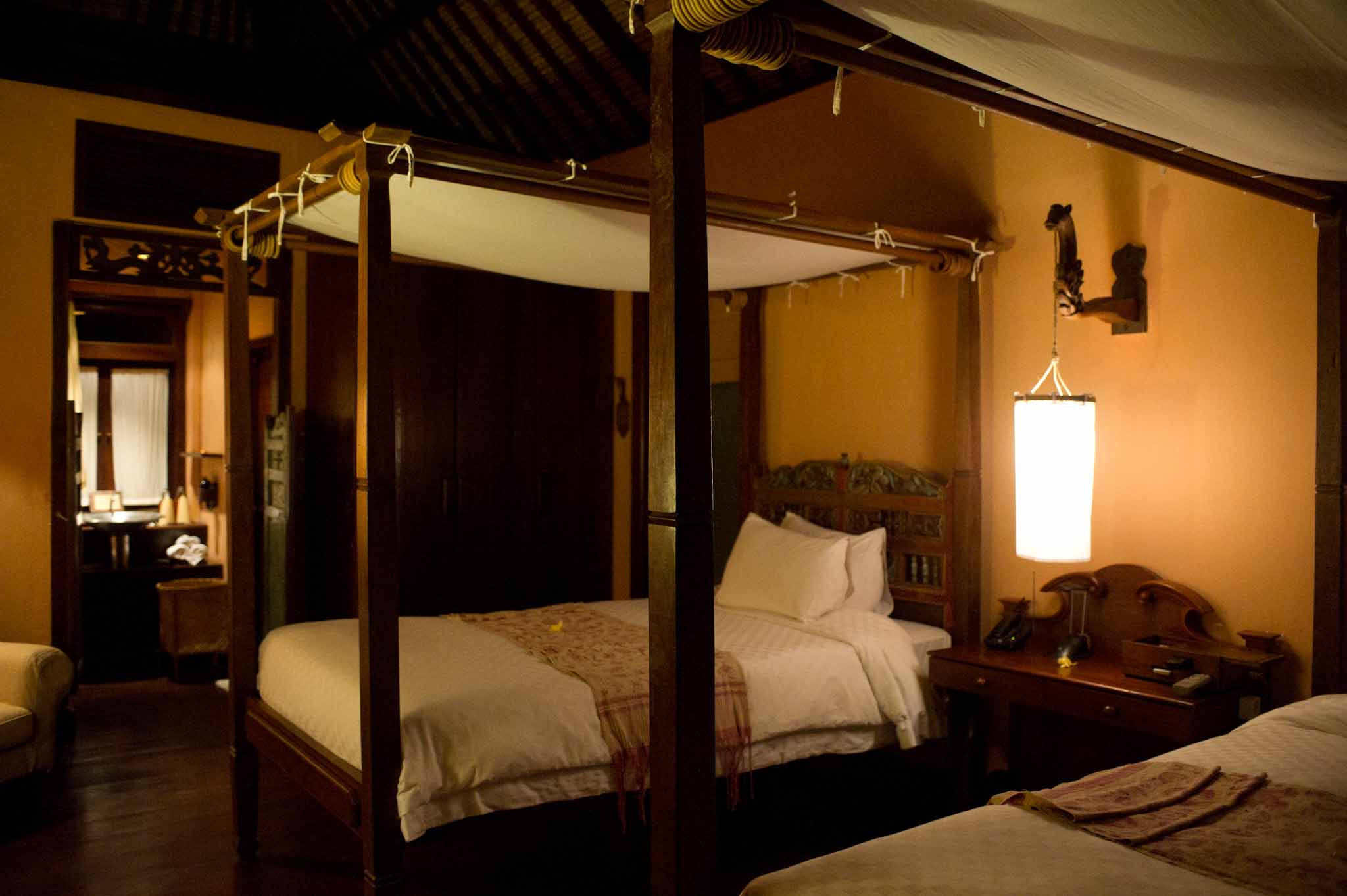 Walter Spies Pavilion
Entering the Walter Spies Pavilion, you will find yourself transported to the romantic art deco era of Java in the early 20th century, dedicated to the legendary German poet and artist Walter Spies, an influential German musician and painter who made Indonesia his home.
The suite contains an enormous four-poster bed, a beautiful private plunge pool and an outdoor dining pavilion. It is surrounded by a tropical garden with a secret and most unique outdoor sunken bath.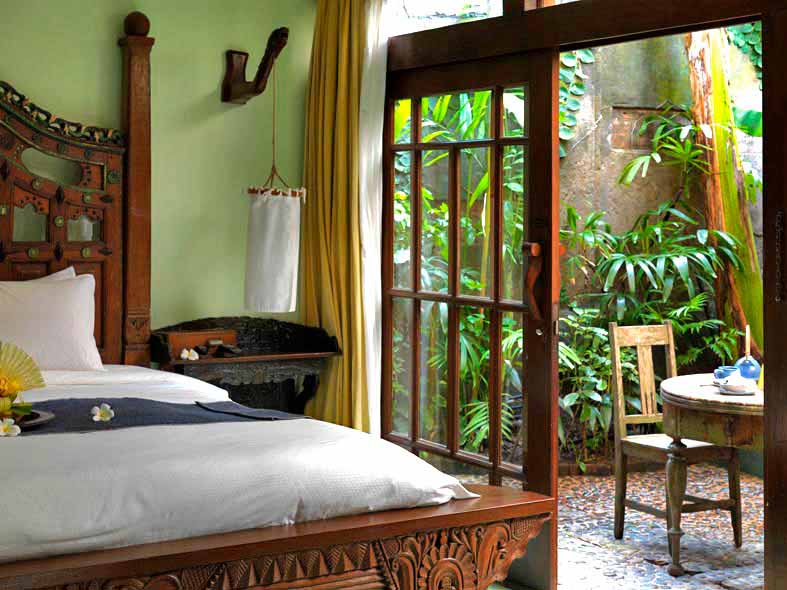 Puri Le Mayeur
The Puri Le Mayeur Suite, a spacious single story villa floating above a lotus pond over-looking the sea, celebrates the eternal love between the famous Belgian artist, Adrien-Jean Le Mayeur de Merprès and Ni Polok, his muse and later, his wife. Luxuriate in this suite that has a private plunge pool, an open-air dining pavilion, a beautiful semi open air oversized hand-beaten copper tub and a verandah to witness the sun setting behind the breaking waves.