<![CDATA[>
It's no secret that Japan, and particularly the northern island Hokkaido, is the best powder skiing and snowboarding destination in the Northern Hemisphere. Every winter it's blessed with over 15 metres of deep, dry, blower snow – it'll often dump 30+cm every other day during the peak months of January and February.
Simply put, if deep untracked snow and playful natural features in beautiful silver beech trees is your idea of fun, there's nowhere better than Japan. However, Japan is also a pretty weird place. It's a whole other world to Europe and North America, and can be a confusing place to travel around on your first trip. Here are a few tips to make things a little easier on your visit.
1. Cash
Despite being the home of technology, robots and advanced electronics, Japan is yet to embrace credit and debit cards. Everything runs on cash, so make sure you always have plenty of Yen on you at all times! It's best to take out a good wedge at the ATM in the airport, but if you do run out most 7-Eleven and Seicomart convenience stores/service stations have ATMs too.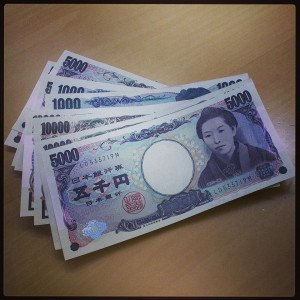 2. Onsens
An Onsen is a Japanese style natural hot spring – think a hot tub but healthier. There's no better way to reinvigorate tired muscles after a long day shredding pow, but the rules and etiquette can be a little confusing. Firstly, clothes and swim shorts/costumes are forbidden, and men and women have segregated pools. When you enter the onsen take your shoes off, then once in the changing rooms remove your clothes and stash them in the lockers or baskets provided. Before entering the water you must wash thoroughly – usually using handheld showers with tiny little buckets or stools to sit on!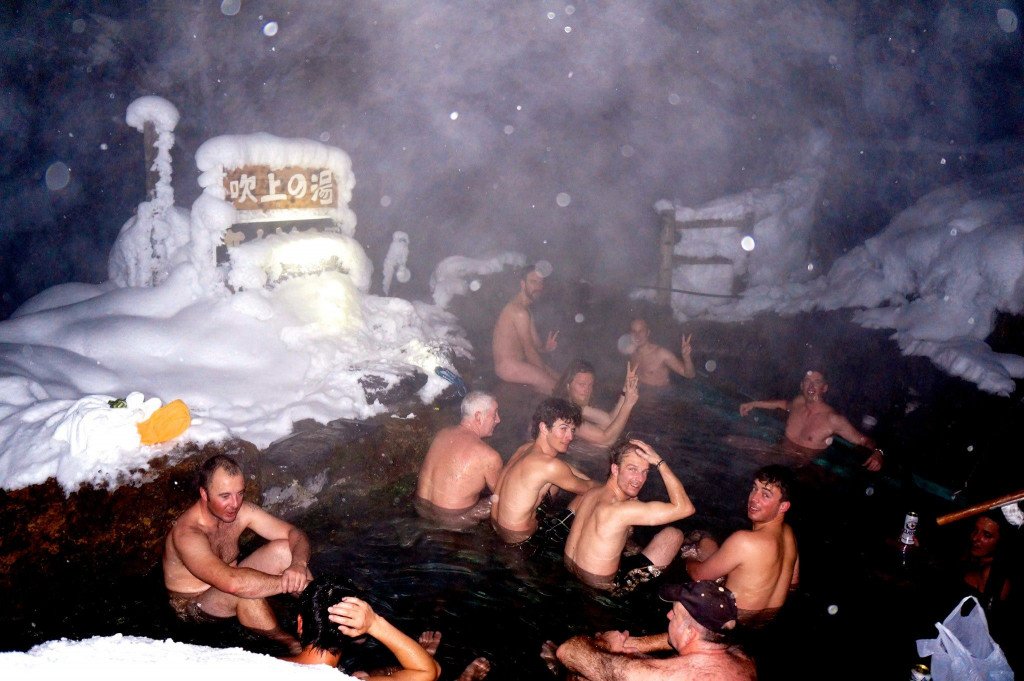 3. Food
Japanese food is weird and wonderful, but is generally healthy and delicious. If you're on a budget ramen is ubiquitous, filling, and easy on the wallet, but at the top end you can splash out on incredible seafood, particularly in Hokkaido! Particular favourites are Hokkaido King Crab, Ghengis Khan (mutton that you cook yourself with a brazier on your table!), and of course fresh sushi. On the hill, Katsu curry is both filling and warming – think a weiner schnitzel in curly sauce with rice. Unfortunately it's not uncommon for menus to be available only in Japanese Kanji, so ordering can feel a bit like a lucky dip! Be aware that tipping is not the norm, and is a bit of a taboo.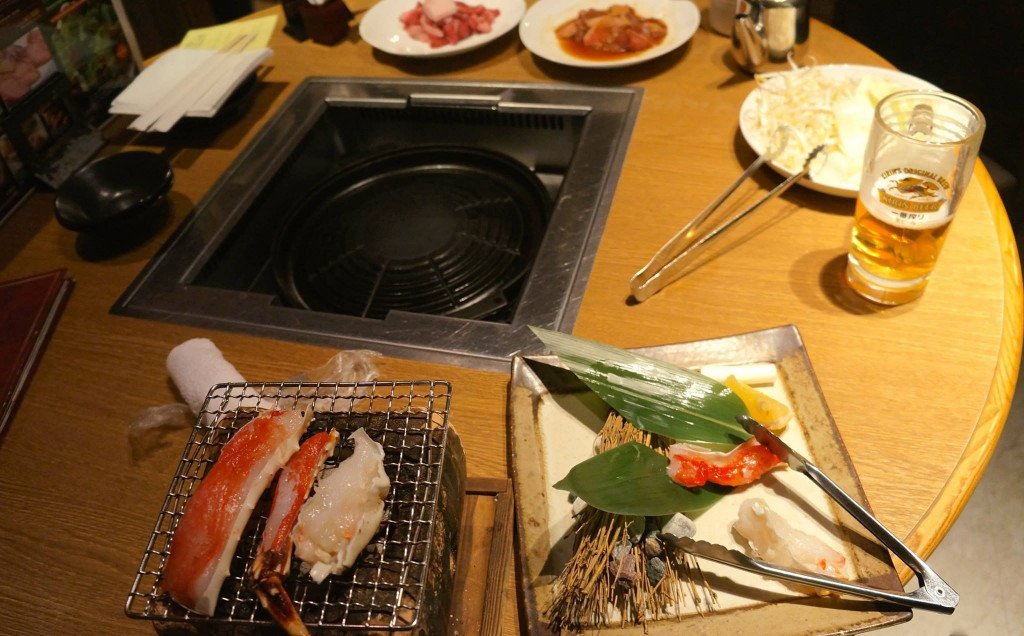 If you're after more of a snack, then check out the convenience stores! Unlike in Europe and the states the quality is actually really good, and there are some seriously tasty treats to be found – like rice triangles wrapped in seaweed and stuffed with meat curry!
4. Language
Japanese is an incredibly difficult language to learn, and no-one expects you to be able to converse fluently! However outside the main tourist traps like Niseko English isn't always that widely-spoken, so it definitely helps to have a few words in your pocket! Here are some starters:
Hello – Konnichiwa
Excuse me – Sumimasen
Please – Kudasai
Thank you – Arigato
Where is the toilet? – Toilet wa doca desu ka?
Cheers! – Kanpai!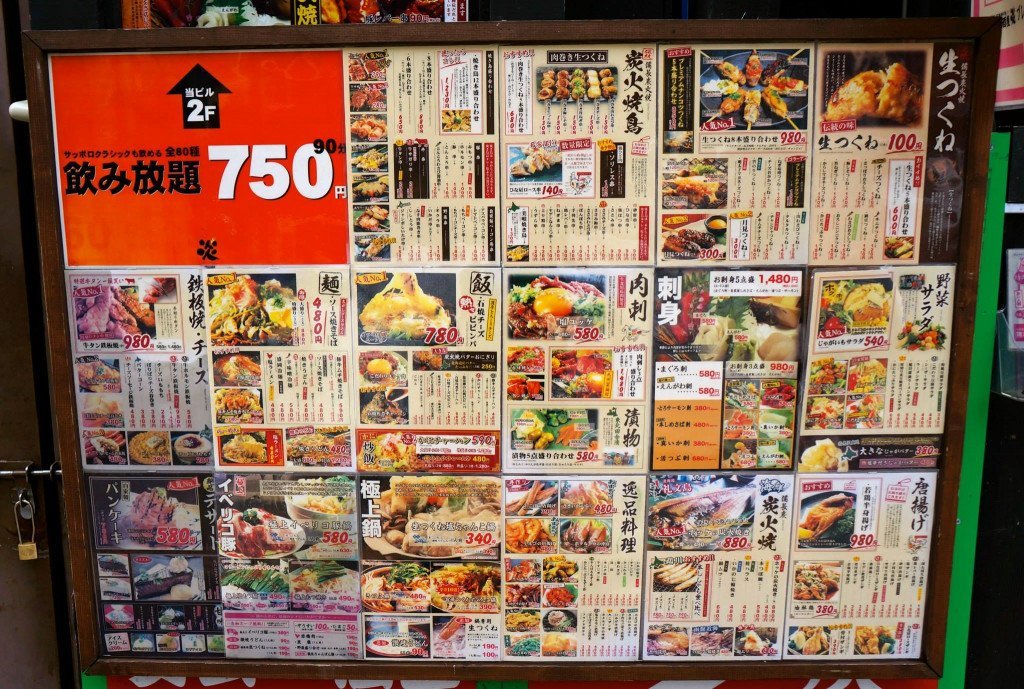 5. Shoes
It's considered good manners in many Japanese hotels and restaurants to take your shoes off on arrival – the cue is if there's a wooden step up, then it's shoes off time! Many places provide slippers (and then extra toilet slippers) at the entrance, but make sure you're always wearing clean socks!
Related Article: Where to find the best snow on Hokkaido
6. Dress for Success!
Japan can get REALLY cold, which partly contributes to the awesome quality of the snow. Frequent blizzards ravage the mountains, and temperatures of -20°C and below aren't uncommon. Dress appropriately with down or fleece mid layers under your shell jacket/pants, quality base layers, and most importantly good low light goggles! In the main powder months, you can go weeks without seeing the sun…
7. Skis and Snowboards
Don't be bashful and take your standard mid-fats or all mountain skis – skiing in Japan is about one thing and one thing only: powder! The lift lines are filled with some of the most exotic and over the top powder surfing planks money can buy, so you won't feel out of place on even the widest of planks. Generally, look for something at least 120mm wide (for skis) with plenty of rocker, and a fairly soft flex to make the most of the playful terrain. Don't worry about pistes, as due to the phenomenal snow quality they're always soft and grippy – you just don't get ice in Japan!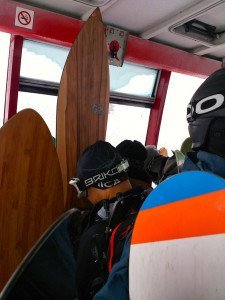 Generally you don't need to hike or tour much in Japan to get the goods, but it can be nice to have the option to go for a wander or be able to skin back out of that inviting looking slope so it's worth considering bringing a pair of frame touring bindings and skins. If nothing else they'll make it easier to access some of the film-famous roadside avalanche barrier lines!
8. Headlamp
While an unusual accessory for most ski trips, a headlamp is an essential investment for a Japan trip! Japan is the undisputed king of night skiing, and the floodlights mean you can ski genuine powder and offpiste well after dark! However, a little extra light goes a long way – if you can change the lenses in your goggles, it's also worth taking a clear pair for even better night vision.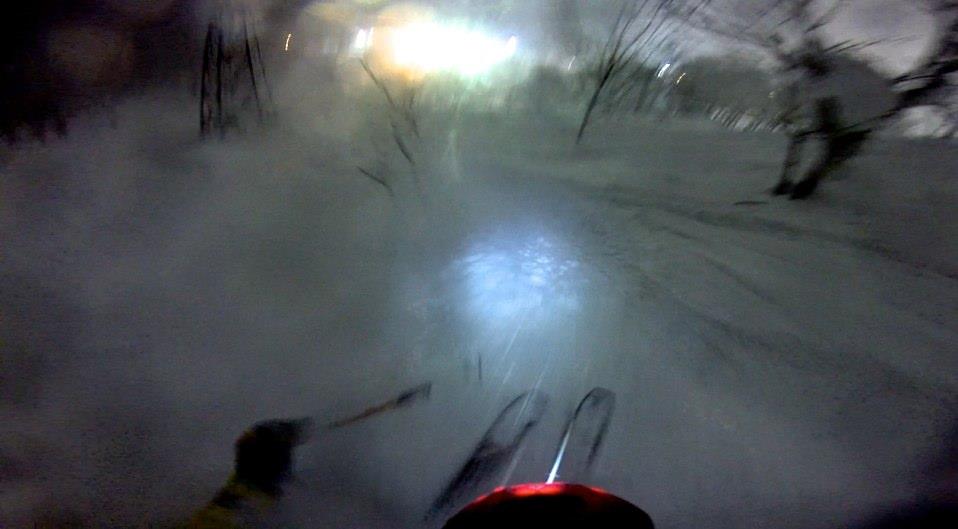 9. Japan Tourist Helpline
The Japanese Tourism Office office operate and English language info/help line during office, so if you get really stuck and need some assistance give them a call on 0120 444800 or 0088 224800.
<!]]>