<![CDATA[>
Snow conditions vary hugely depending on where you are, but generally January and February bring around the coldest and snowiest months in a season. This is far from a rule as each year the winters are different, weather patterns change depending on your location and it hard to predict so always do your research. There are, however, some places in the world that can really turn it on at this time of year and can be a great bet.
Japan
It's not surprising that Japan makes it onto this list as you can almost guarantee good snow quality especially at the end of January and into February, Japan can really deliver in it's peak season.
In particular i'm going for the island of Honshu and not its more famous sibling, Hokkaido. And for good reason, the lesser known paradise village of Myoko consistently has some of Japans deepest snow due to it's proximation to the sea and with a handful of resorts nearby there is a good choice of terrain.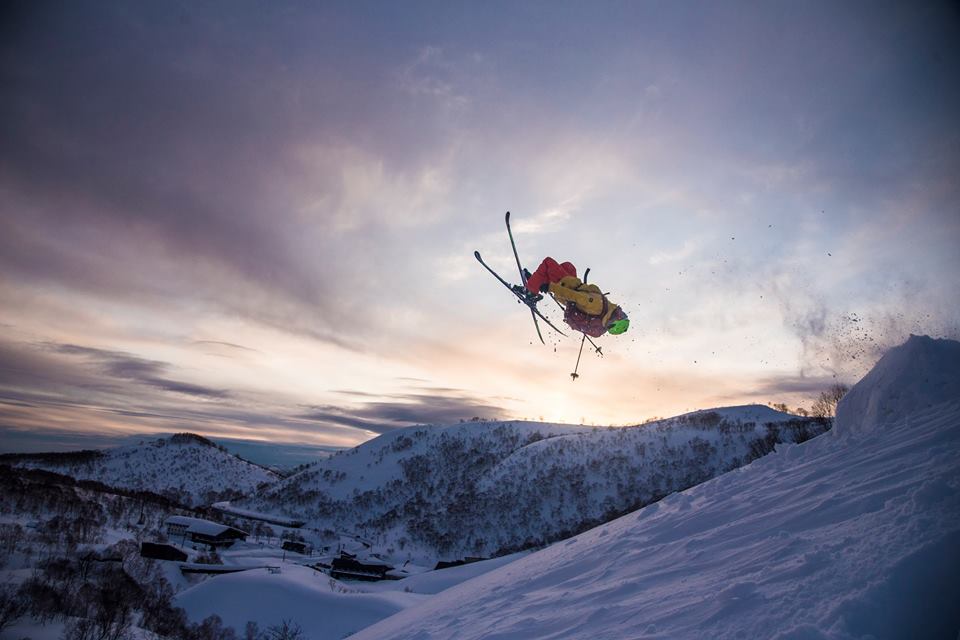 If you're willing to earn your turns, the real joy of Myoko Kogen is the backcountry. Venturing into the backcountry or even off-piste needs to be undertaken at the risk of the rider as Japan has many terrain traps so just make sure you are clued up and know how to use your safety equipment before you go.
One of Myoko's advantages is that it retains its culture and traditional feel compared to the more western areas of Hakuba, although this is likely to change the more well known it gets.
As with any place, a guide is recommended to really maximise your time and get what you want out of it. If you feel like you want to try the Northern Island of Hokkaido out and experience the driest and deepest of Japan's snow then Rising sun Guides will be able to show you what Japan backcountry is really all about.
Canada
British Columbia in Canada will make it onto any list for thrill seekers with it's big mountains, huge vertical drops, vast alpine bowls and knee trembling ridges and generally consistent snow. With the trend in weather patterns always changing its good to wait and let a good, stable, base form when thinking of heading to areas with bigger mountains. By allowing the early season snow to settle and hopefully form a safe bottom layer it means we can get out into the bigger mountains when the typical January storms roll through, and Canada has so much terrain both in resort and in the backcountry that these months are prime time to find the fresh powder.
One place that is on every powder junkie's list is the mythical Revelstoke… A mountain of big cliffs, deep powder and the only resort world-wide to offer lift, cat, heli and backcountry skiing from one village base and with an annual snowfall of up to 14 metres its hard to ignore.
Revvy is also part of the infamous 'Powder Highway' which is made up of 7 ski resorts all linked by Route 95A, so if one resort isn't on that day then simply move on to the next.
Related article: 5 Reasons To Visit Revelstoke This Winter
Head further inland to the Rocky Mountains and Banff in particular to get a feel for the rawness of Canada. Although not as snowy as Revvy it still receives 10 metres of snow but it has the added bonus of its higher elevation at 7,200, meaning the cold snow sticks around that bit longer.
Mt Norquay and Lake Louise are all part of the deal so there is endless choice of skiing and backcountry to explore.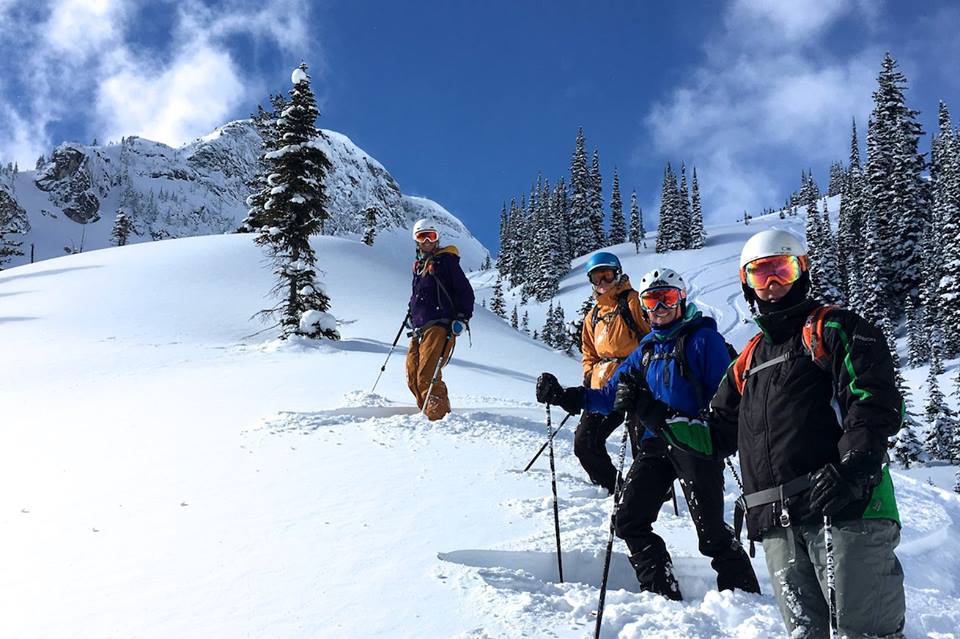 A trip to Canada isn't complete without heli-skiing and during February you get the chance to ski fresh snow every run with experts such as Kingfisher Heliski. Located south of Revelstoke in the Monashee Mountain Range you can ride 3000 vertical metres every day in the dry Canadian powder.
India – Kashmir
India is gaining in popularity for the adventurous backcountry skier mainly due to Gulmarg in the area of Kashmir which is nestled in the Pir Panjal mountain range. Gulmarg is a no-frills "ski resort" that provides a huge playground for experienced and fit riders who want to ski powder in steep terrain. It has the worlds highest gondola reaching the summit of Mt. Apharwat's 3,979m peak, from here there is a further 1500 vertical metres of backcounty touring, the crowning glory is seeing the majestic Himalayas in the distance.
While the climate is very similar to that of the European Alps, the snowfall is roughly double that of its western counterparts, and mix into the equation that most of the area is set up for off piste and backcountry then its recommended to take a guide or at least to have good knowledge when moving through the mountains.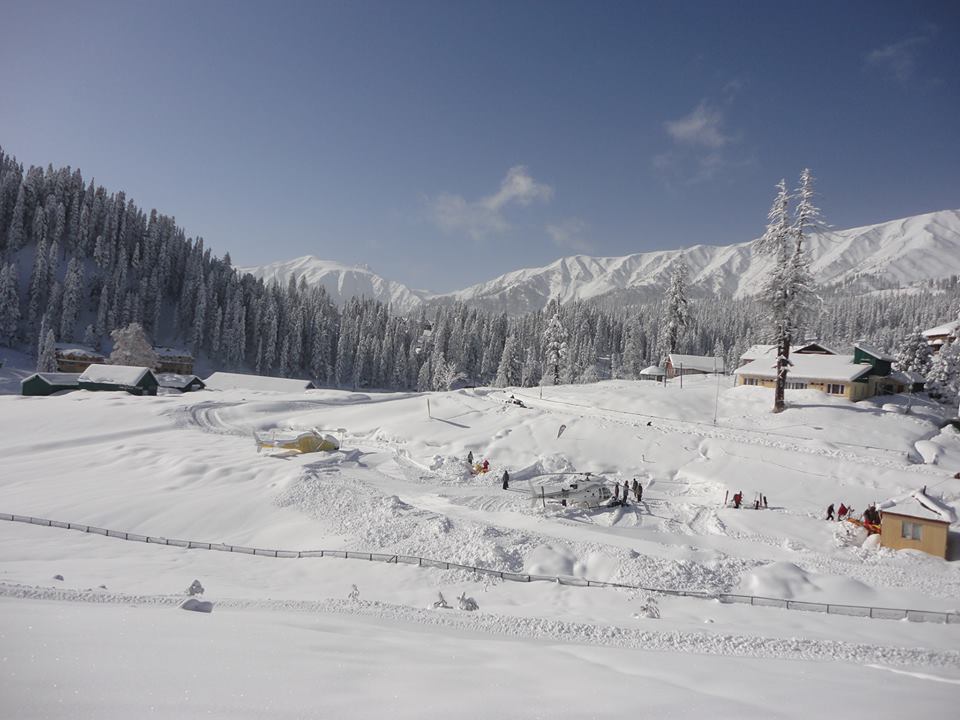 The Pir Panjal mountain range is the most western part of the Himalayas and so it can receive intense storms and high humidities resulting in lots and lots of powder and endless backcountry potential.
The infrastructure is not quite that of Europe just yet but it adds to the experience. Kashmir is a safe area but common sense is still needed when travelling to India, but don't let that keep you away from scoring the best powder in some of the most inspiring terrain you will ever see.
Honourable mention – Austria
One final destination is a rather unknown resort nestled deep in the Vorarlberg region in Austria over-shadowed by its glamorous neighbours of St Anton and Lech.
Warth was unheard of until a gondola linked it to Lech, so how long it will remain undiscovered is unknown. Warth receives on average 11m of snowfall which is astonishing for Europe and its North facing aspects means that the powder stays around long after it's snowed. Its hard to imagine that much snow on the scale of European mountains but Warth is a place that should be on any powder hunters list. February is peak season for this area when weather and snow should be at its best.
<!]]>