<![CDATA[>
Have you heard of the saying "It's always snowing somewhere?" Well, it's true. As the earth tilts on its axis and spring turns to summer in the Northern Hemisphere, autumn turns to winter in the south. In the Andes and the southern Alps, storms are brewing, and the snowpack is building, along with the stoke levels of skiers and snowboarders.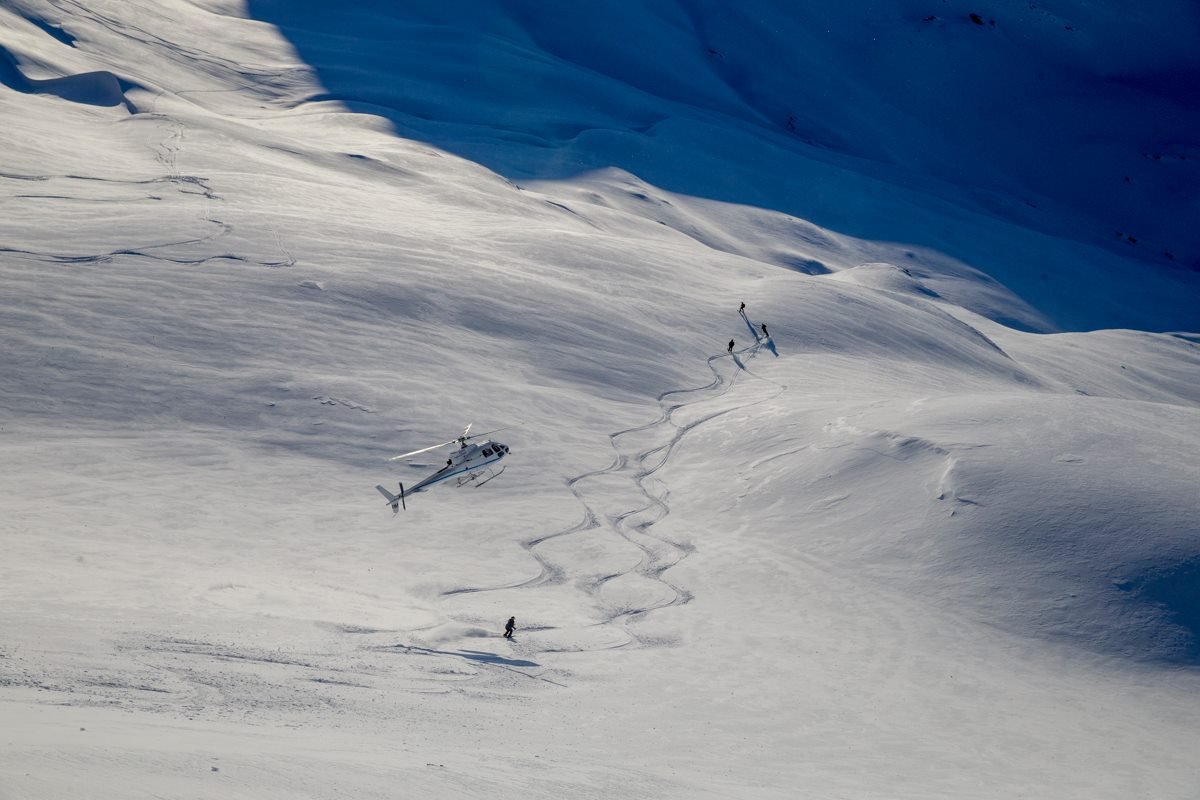 If you're the kind of person who spends the long hot days of summer dreaming of cold adventure, then a trip to the Southern Hemisphere winter might be for you. Leaving behind the fug of summer and diving back into the freshness of winter is something, not every skier experiences. Those who do often get hooked. The annual trip down south becomes an adventure not to be missed.
Places to consider for a Southern Hemisphere ski trip
South America – The Andes
The mighty Andes in South America – the longest chain of mountains on Earth and second only to the Himalaya regarding height. The Andes are a wild and diverse mountain range that stretches from the equatorial peaks in the north, all the way to Patagonia and the deep south.
Chile
The country of Chile stretches almost the entire length of the Andes, over 4000 km from the northern border with Peru and Bolivia to the southern tip at Tierra Del Fuego. The bustling capital city of Santiago sits right on the edge of the mountains and is an excellent base for a shred trip. Chile's biggest resort, Valle Nevado, is close by and there are plenty of things to do on down days, especially for anyone looking to sample some local culinary and cultural delights.
For those looking to explore the Chilean backcountry, there are many possibilities. Ski touring and splitboarding is always an option. Backcountry huts do exist in the Andes, so multi-day treks are possible, as are day tours from resorts and trailheads.
Anyone who has a little more budget to burn might want to check out the catskiing and heliskiing options. Ski Arpa is currently the only catski operation in South America. Located close enough to Santiago for a day trip, Ski Arpa is also near Aconcagua – the highest peak in the world outside the Himalaya. The area has some great terrain including big open bowls that are often smothered in fresh powder.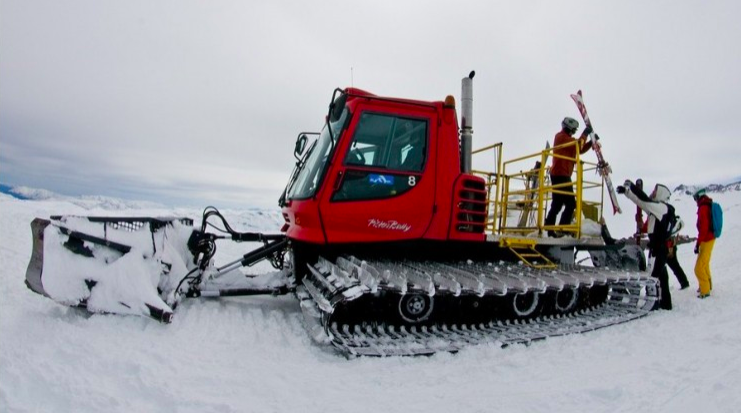 A few luxury backcountry heliskiing lodges exist in Chile where the skiing and general experience is comparable to heliskiing in North America. And it's always a bonus to have a huge coastline available too, which means that heliskiing off a boat is also possible here – something that's really only found elsewhere in Norway, BC, and Alaska. Heliskiing by boat is a mobile and adventurous way to experience some of the best snow and terrain in the Andes.
Argentina
Wild, remote and laid back. As always in South America, when you visit Argentina, you get a full-on cultural experience as well as a great ski one. Argentina is a huge country (the 8th largest in the world) that shares the Andean chain with Chile to the east.
Argentina has some excellent resorts for freeriders. Down in Patagonia, Las Lenas has world famous off-piste terrain. Off the Marte lift, in particular, there are many long, beautiful couloirs just a short hike or skin away. It's a serious terrain though, and anyone looking to explore beyond the boundaries in Las Lenas should be experienced and suitably equipped. Hiring a local guide is the best way to discover the area's mind blowing potential.
Argentina also boasts the world's most southerly ski resort in Cerro Castor. The winter is a longer one down at the continent's southern tip with reliable snow well into spring. Perfect for that late-season trip you always wanted to go on.
Related article: South America Ski Guide: Where to Go and How to Get There
Even further south is, of course, Antarctica. The Argentinian port of Ushuaia is the departure point for Antarctic ski and sail trips. Antarctica isn't cheap, but it must surely rank right up there with the most amazing ski destinations on the planet.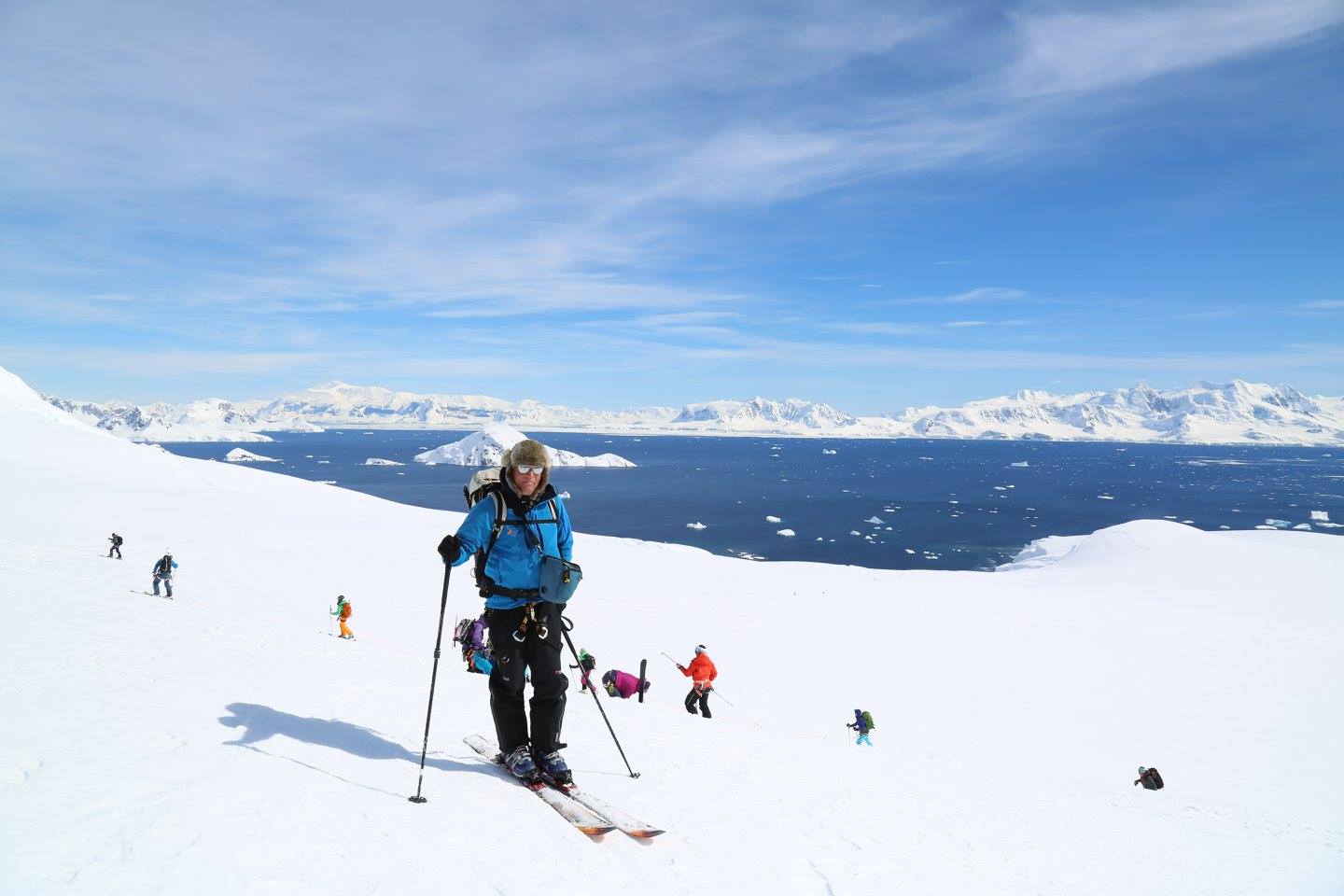 As you would expect, the skiing is amazing. Huge amounts of snow falls around the Antarctic Peninsula and as competition for powder is zero, first tracks are guaranteed. In fact, this is an opportunity to make first descents on terrain that has never been skied before. Add to the mix the abundance of amazing wildlife in Antarctica, including Whales and Penguins, and you've got yourself a ski trip of a lifetime.
New Zealand – The Southern Alps
New Zealand exerts an almost mythical hold on the world traveler. It's such a geographically rich land and is unsurprisingly an excellent spot to head for some Southern Hemisphere shred.
The Southern Alps are situated on New Zealand's South Island and form a great barrier to the big storms that roll around the Pacific Ocean at this time of year. The weather can be fickle in the Southern Alps, but that often means copious amounts of snow in the alpine and the potential for amazing conditions during clear spells.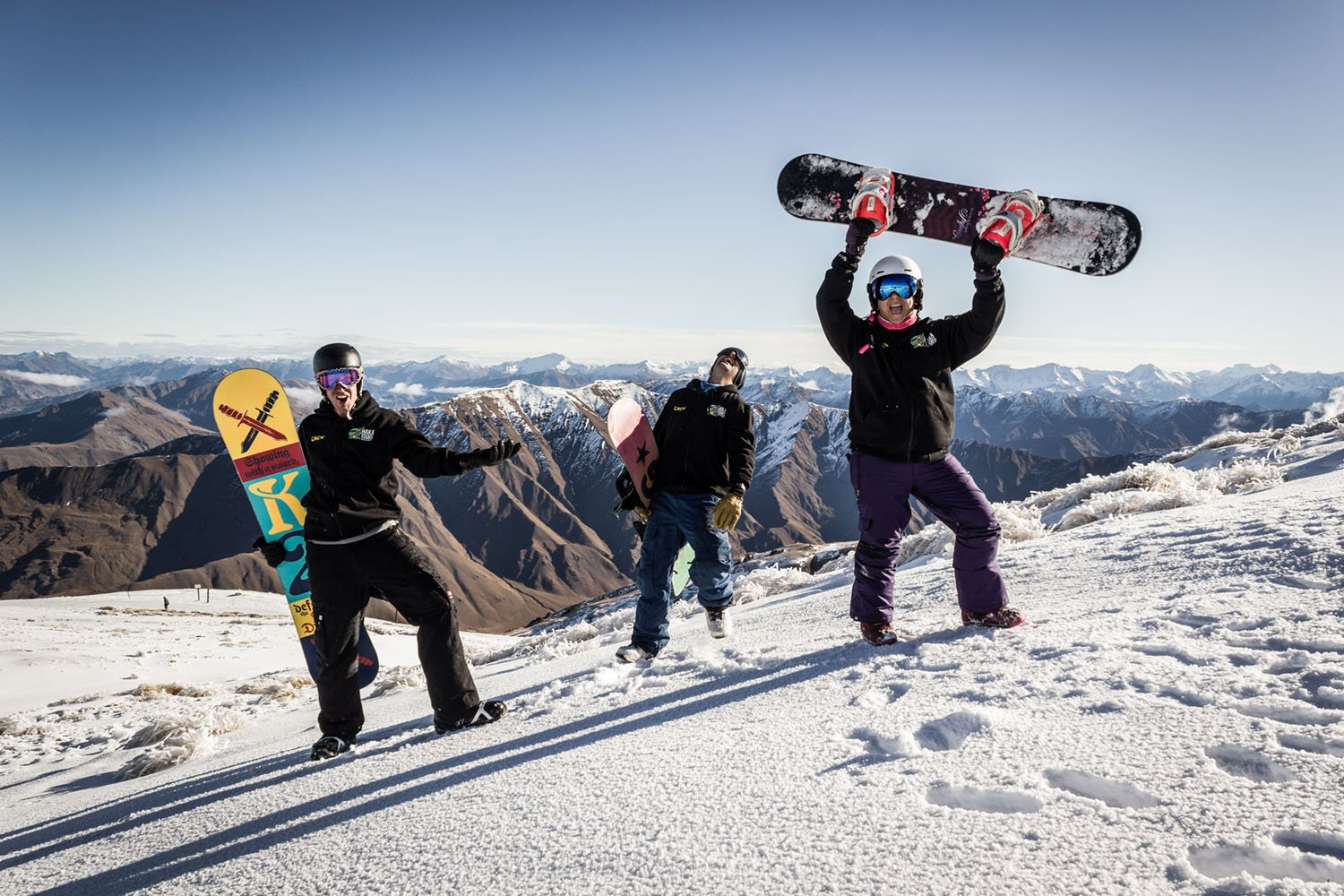 Resorts like The Remarkables and Cardrona are close to Queenstown and have a good network of lifts along with decent on and off-piste terrain and parks. New Zealand also has its ski fields – small, remote areas that are often served by a just one or two rope tow lifts. These places are far removed from your typical ski resort experience. Spots like Temple Basin and Craigieburn have legendary terrain that often remains untracked for days after a storm. If you're an adventurous rider with knowledge of the backcountry and avalanche safety then checking out New Zealand's ski fields is definitely recommended.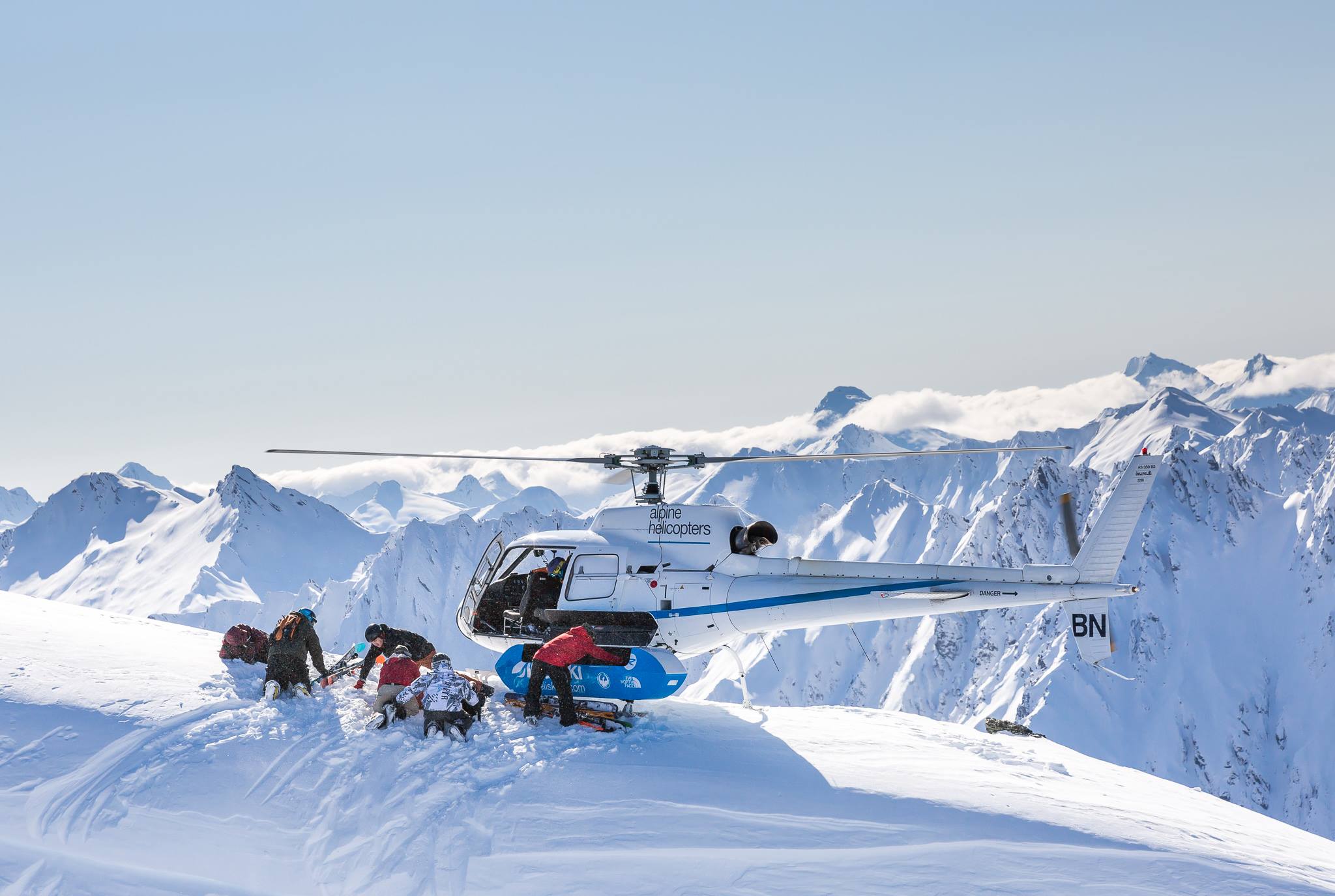 Heliskiing in New Zealand has been going on since the 1970s, and it remains a great option for accessing more remote areas in the Southern Alps, including zones around New Zealand's highest peak, Mount Cook. Queenstown or Wanaka is usually the base for skiers on the South Island, and this is where most of the heli operators are based. Intermediate skiers are catered for as well as expert shredders. Expect long runs with great snow and even better scenery.
<!]]>