<![CDATA[>
There's no other way to put it: heliskiing is simply the most fun you can have in the mountains, with or without your clothes on. The sheer ease of access to remote terrain is just incredible, and unparalleled by any other form of mountain travel. With the ability to manoeuvre up, above and round mountains, just a short 5 minute flight can leave you standing on a peak and staring down a slope that would have taken days to reach by foot or snowmobile. There's simply no better way to consistently score deep powder and fresh tracks.
The problem is that it can be really REALLY expensive: a week in a boutique heliski lodge in BC can easily set you back over $10,000. That's not the sort of loose change you're going to find down the back of the sofa, so for many people heliskiing seems like an unattainable dream. However, there are ways and means to cut the costs; you just have to be a little creative.
1. Day Trips
The simplest way to heliski for less is to go for just one day at a time, so you don't have to pay for often expensive accommodation and food in remote locations. There are many heliski operators near established resorts in the Alps and Canada where you can book single day trips: get a group of 4-6 friends together and you can have an incredible day heliskiing for just a couple of hundred euros or dollars each.
2. Unusual Destinations
If you want a full trip without the extreme costs, then you have to look beyond Alaska and Canada at some of the more exotic heliski destinations, like Russia, Kashmir, Turkey, and Eastern Europe. The terrain and snow is often just as good – check out Team LUEX's trip report from Kashmir – as the more established destinations, for a lot less money. These trips also tend to be much more of an adventure too, with far more interesting local culture!
3. Check the Exchange Rate
Pay attention to which currency the operators work in: on the face of it you might expect Georgia, for example, to be a fairly cheap destination. However, as most of the operators tend to work in euros the savings are less than you might think. In contrast, many Russian heliski operators work in rubles, which have tanked compared to the euro and dollar: a trip to Snow Valley Heliski near Kamchatka currently costs around €3000, while comparable trips in the same region with other operators are still priced around €6000. That's a 50% saving just because of the exchange rate!
4. Research the Available Packages
Most heliski operators offer a variety of different packages, including different levels of accommodation, food/wine, and most importantly vertical. Unlimited Vertical packages basically mean that there is no limit on the amount of flights and number of descents you make each day. The base price is normally more expensive, but if conditions permit lots of flight time, you can save money overall. Other packages include a flight time or vertical descent allowance, with the option to purchase extra flight time if you desire and conditions permit. You'll pay less up front, but the costs can swiftly rack up and can be hard to keep track of during the powder stoke!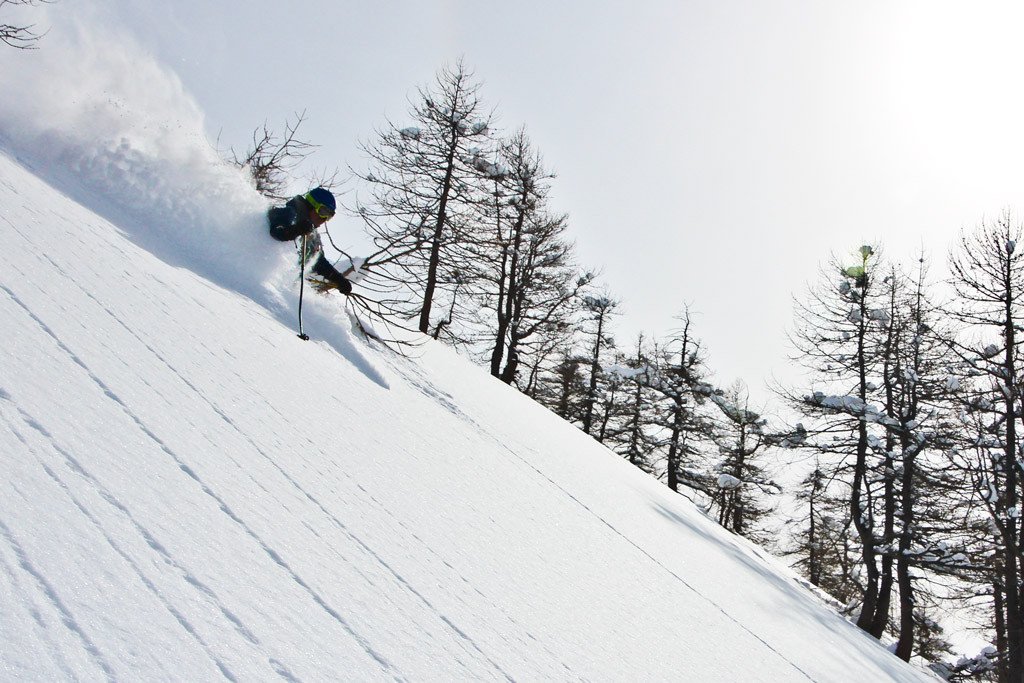 Generally if you're a fit and strong skier and expect to ski full gas from bell to bell each day, an unlimited vertical allowance is likely to be you best bet. If you've been driving a desk too much lately, aren't quite as fit as you'd like, and/or are happy to relax a bit, then go for the cheaper package. You can always buy a bit more flight time if conditions are really good one day.
5. Bigger Groups
There's no point beating about the bush here: it's almost always better to heliski in smaller groups. There's less time faffing and waiting, less chance of a lower ability skier holding everyone else up, and normally a greater chance of skiing steeper and more technical terrain. However, less people in a group also means less people to share the costs, so prices inevitably go up. Larger helicopters (e.g. Bell 205) with capacities of up to 11 guests are more common in the Canadian Interior (with operators like Canadian Mountain Holidays or Wiegele) or in Kyrgyzstan and Russia.
Related Article: How to Plan a Heliski Trip and What Factors to Consider
6. Go Cat Skiing Instead
There's no way around it, helicopters cost a lot of money to buy, a lot of money to maintain, and a lot of money to fuel; there's no such thing as 'cheap' heliskiing. The next best option is cat skiing – use a snowcat (like a piste basher, but with more seats) to access the powder instead. Snowcats move on caterpillar tracks like tanks, so can handle surprisingly steep terrain and deep snow with ease – and as they don't fly they are much cheaper and lower maintenance than helicopters. Cat skiing is sometimes referred to as 'poor man's heliskiing,' which is true to an extent, but it's still a ticket to the sort of steep terrain and deep powder that you'll see in the movies but not in the resorts. Much less effort than skitouring and earning your turns too!
Most Affordable Heliski Trips
It pays to think outside of the box when planning a heliski trip. The advice and tips listed about should help you to plan an affordable heliski trip, but the one decision that will make the most difference to the final price is the destination. These are our top picks for affordable heliski trips.
Snow Valley Heliski, Russia
Snow Valley Heliski are based in Kamchatka, Russia. As part of the package you get eight hours of heli flight time, leading to around 25,000 vertical metres of descent among some of the most spectacular scenery imaginable: you'll ski down volcanic slopes overlooking frozen valleys, forests and hot springs all the way to the Pacific Ocean.
After riding incredible powder all day you can soothe away any aches and pains in one of the natural hot springs or in the sauna. Enjoy fresh and local food back at the lodge and cosy up in front of the fire each evening as you share stories of your days up in the mountains.
Price: From $3263 pp/week
Points North Heliski, Alaska
AK is simply amazing, and a pure skiing miracle. It still is and always will be THE dream for any rider, incomparable to anywhere else on the planet. The steep faced mountains rise from the ocean to 10,000 feet, and the area can receive up to 50 feet of snow annually.  An important advantage, compared to some other operators in neighbouring regions, is that Points North Heliski provide exclusive use of the South-East corner of the Chugach Mountains.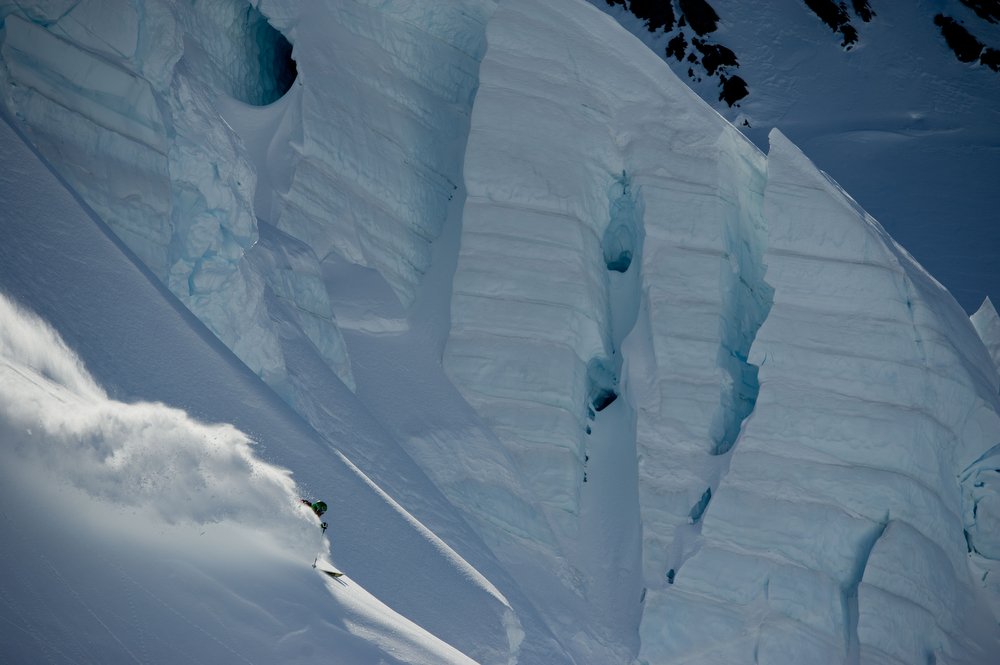 The packages at Point North probably offer some of the best value in Alaska. The offers are all-inclusive: Heli Hours, Lodging, Food and Airport Transfers – everything is taken care of, so you can concentrate on your skiing!
Price: From $2525 pp/week (for heli-access touring)
Kashmir Heliski
Kashmir Heliski proved simply one of the wildest and most adventurous heliski trips out there, high up in the Himalaya Mountains. Kashmir might be one of the world's least known skiing destinations, but the secret is getting out and this epic heliskiing destination will soon be one of the world's top remote skiing destinations.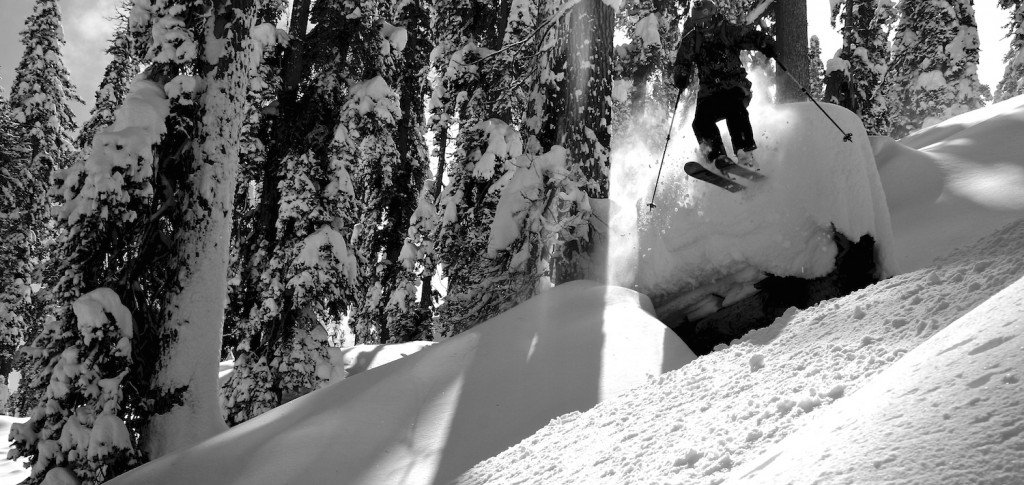 Enjoy incredibly long descents from 5000m down through huge bowls and open faces, running into some of the best treeskiing in the world. At the end of the day relax in post-colonial luxury and splendour, and re-fuel with delicious home made curry while snow leopards and monkeys prowl outside.
Price: From $2700 pp/week
Heliski Romania
Many glorious unnamed runs await you in the remote and beautiful Southern Carpathians of Romania. You can experience the feeling of being 'way out there' in this incredible surrounding with Heliski Romania and Martin Freinademetz, 2-time world snowboarding champion. This is an affordable heli option in a great location for skiers of different abilities.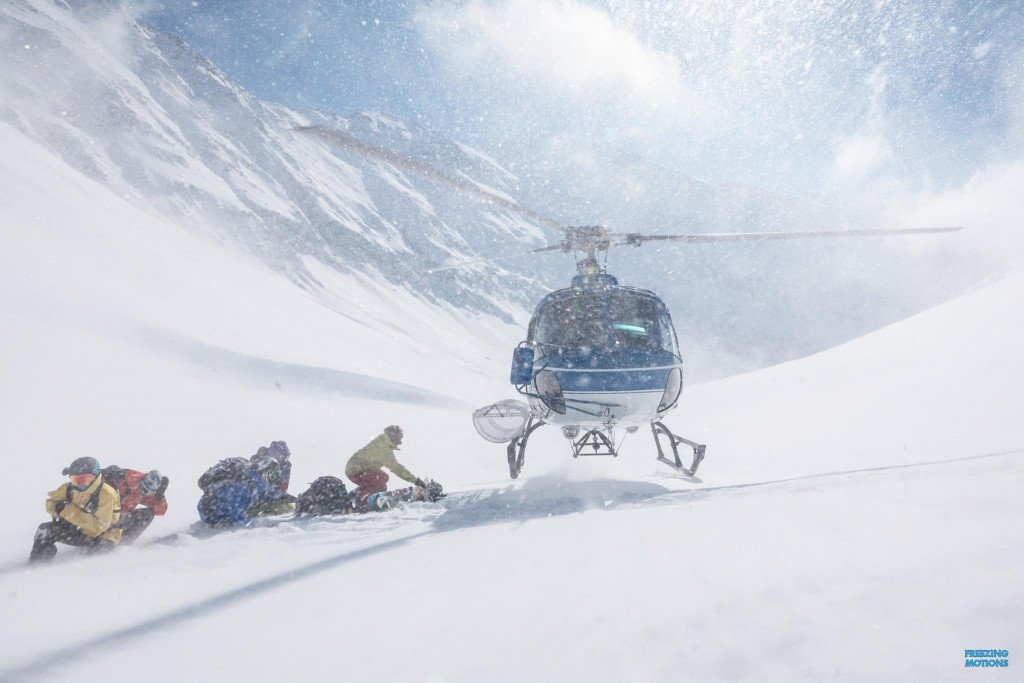 With snowfall lasting from November until May or even June, there's never a shortage of powder in the Romanian mountains. Heliski Romania provides exclusive access to 15,000 hectares of terrain for all abilities and preferences, with several peaks over 2500 meters high and a real wilderness feel. Whether your prefer open faces and big bowls or narrow gullies and chutes, Romania is a great heliski destination!
Price: $360 pp/night
<!]]>