<![CDATA[>
The past few years have seen an exponential growth in equipment to get snowboarders out into the backcountry, so much so that nowadays the soul-surfers amongst us can keep up with their two planked brethren. I include myself in this group of weathered adrenaline junkies and can vouch that modern day splitboarding equipment is a welcome change from the days of cutting in half my old boards.
Written by Leon Butler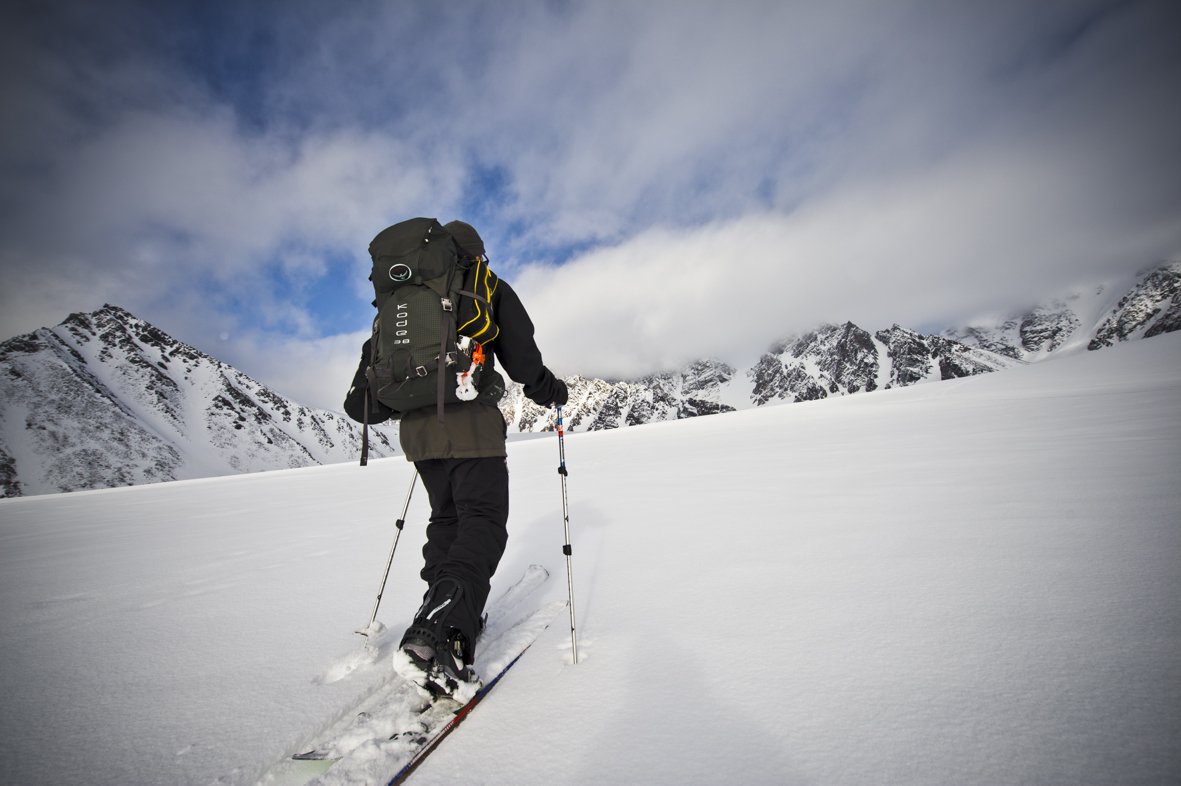 Now that we have the tools, there is a snowy world of exploration out there. But with so much to choose from where do we start? Thats where this list comes in, whether you want the deepest powder or the most exposed terrain I hope to ignite that flame for the inquisitive mind.
Japan – Powder
To experience some of the deepest and driest snow, you have to look no further than Japan. The two main islands of Honshu and Hokkaido have varied terrain allowing for different experiences depending on what you are looking for. Japan has the most ski areas out of any country in the world so there is plenty of choice for your trip. The key is local knowledge, so start brushing up on your Japanese.
Related article: 4 Ways to Experience Japan's Best Backcountry Skiing
Hokkaido
Japan is blessed with unique Siberian storm systems that cross the Sea of Japan and drop light and dry snow on the first landmass they find and Japan's more northern island receives most of it.
Most touring is on fairly easy gradients with short ascents and while there are areas that have steeper slopes, such as Furano, its probably not the reason you go to Hokkaido.  A lot of touring is through beautiful birch trees that offer shelter from the snow storms meaning theres no such thing as a bad weather day, these trees are unlike anything I have experienced. They are perfectly spaced apart and rarely have low lying branches which means you can ride hard and fast through the wonderfully deep powder.  Japan is not different when it comes to avalanche dangers and so it's recommended in Japan to go with a guide to really get the best out of it. If you are staying in Niesko, the guys at Rising Sun Guides will show you a great time and will even take you to the top of Mount Yotei, if the weather permits, so you can see the amazing Japanese country.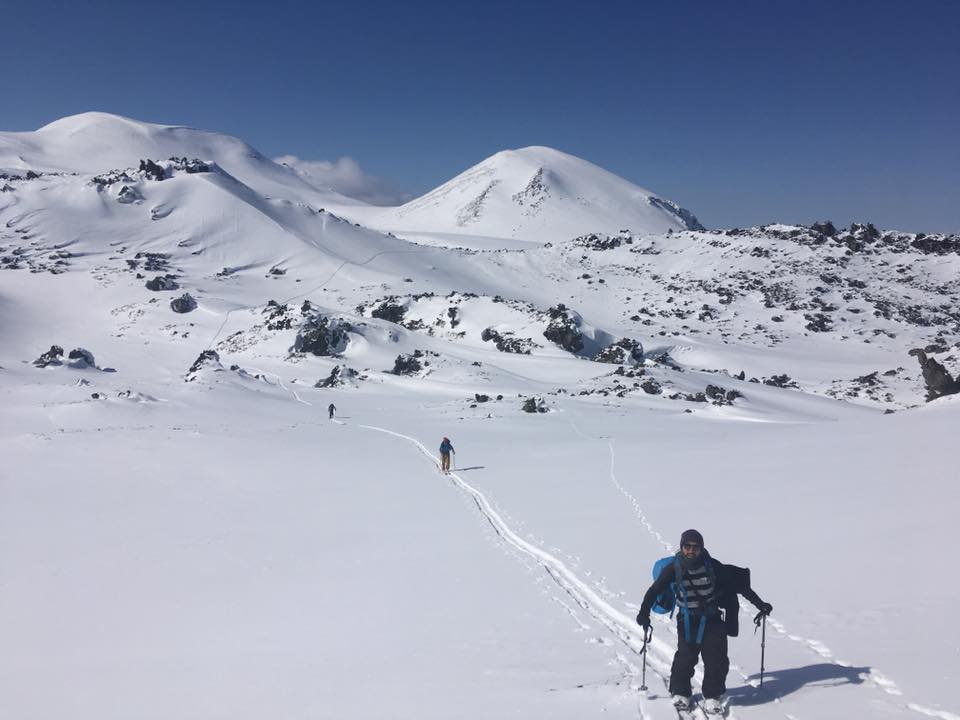 Honshu
While the word is out about the snow in Hokkaido, Honshu still remains relatively under the radar. While it doesn't share the sheer volume of snow as Niseko, it has mountains that rival the European Alps for steepness and are decorated with spines that would feel at home in Alaska.  Oh and it still receives on average 11 metres of snow.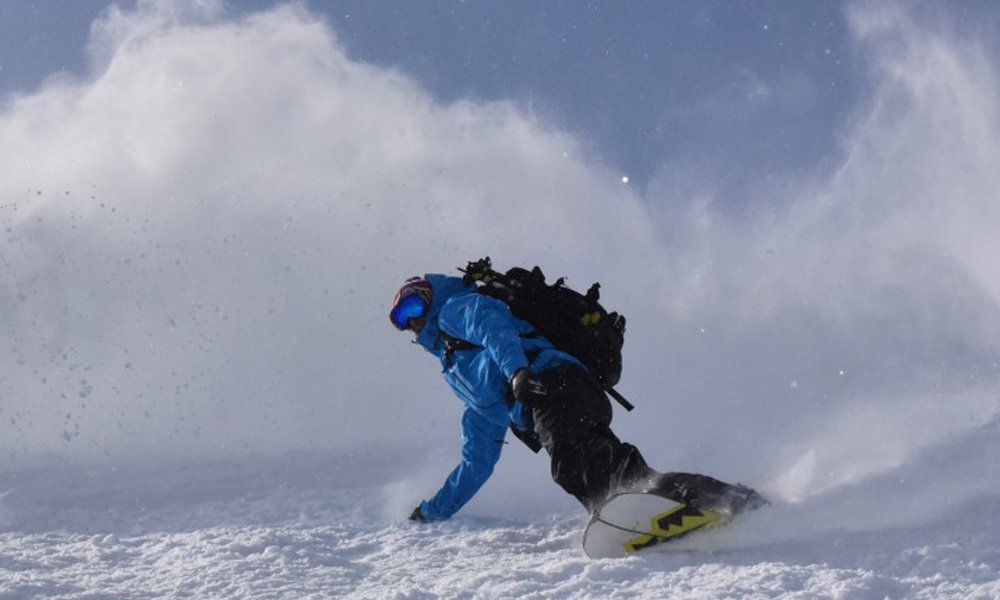 The Hakuba valley is the most well known area, and when you first see it you can understand why.  It's a valley thats contains 11 ski resorts that can all be accessed with one ski pass. Each resort offers something different whether it's the infamous tree riding at Cortina or the big mountain backcountry access from Happo One, there is something for everyone.
The main splitboading here is in the mountains behind the resorts, which means you do need to use the lifts to get up to the backcountry gates. The main two are in Happo One and Tsugaike.
Once you are above the resorts there are endless opportunities, you can ride many different aspects and be as exposed as you like but I would recommend using a guide to show you around as the area is notorious as a terrain trap. The beauty of the area is that there are so many options, one end of the valley will have completely different conditions then the other and its easy to get between them all. There is a free bus connecting a few resorts but for ease I would recommend renting a car.
Europe – Accessible backcountry
We are blessed in Europe to have some of the biggest, steepest and most snow sure mountains in the world and the European philosophy welcomes exploring these on your splitboard. In particular, France has a fantastic backcountry hut system and easily accessible tours.
For the extreme then Chamonix is an obvious choice. I think there is nowhere better in the world with access to mountains on this scale. One trip up the Aguille du Midi and you have the highest mountains in Europe at your disposal. It's no joke here, you need to be clued up on avalanche safety and feel comfortable moving through glacier terrain and not be adversed to getting the crampons and ice axe out. If you are wanting someone to show you the ropes then seek out Stentiford Snowboarding, a Chamonix local but offers multi day courses around Europe.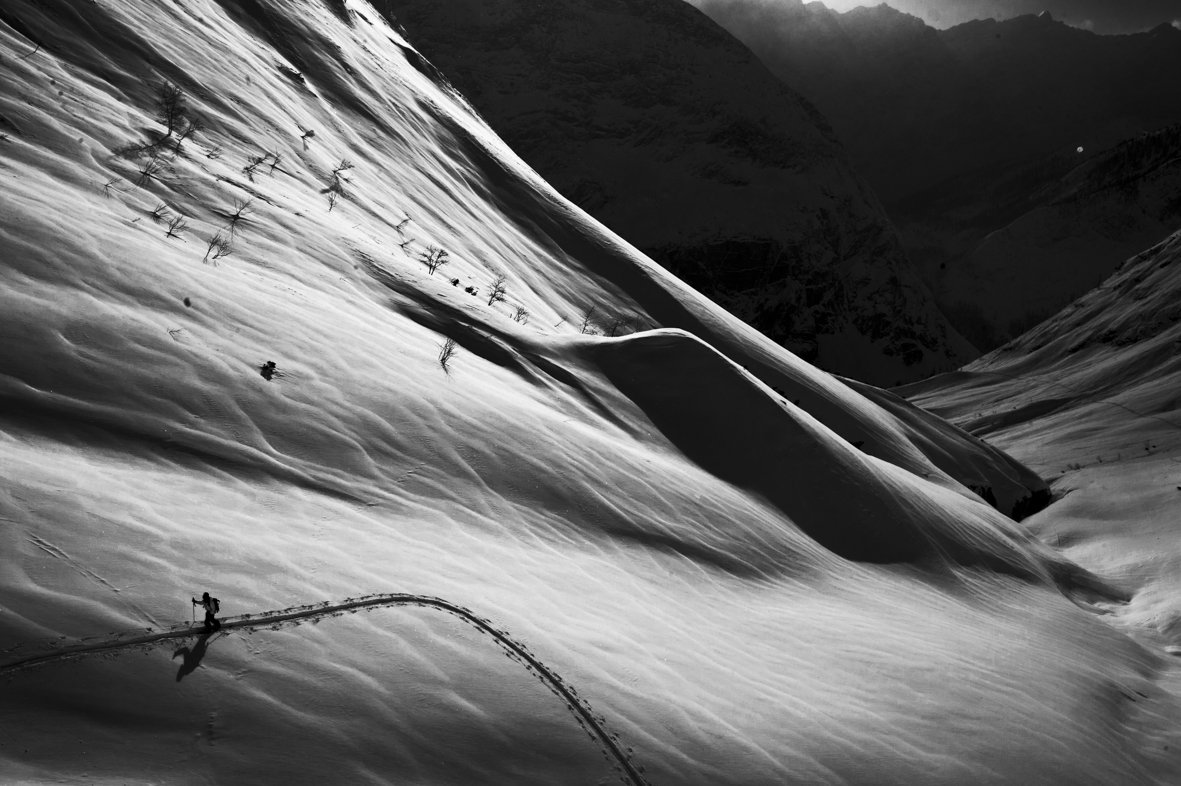 For slightly less serious but equally inspiring terrain then I feel the Tarentaise Valley offers some of the best mountains. It's made up of France's super resorts, Tignes, Val d'iere, Les Arcs, La Plagne and La Rossiere and the hidden gem of St Foy. But don't be put off, these areas offer some incredible touring with endless possibilities. Val'disere has great one day tours such as the 'Pointe du Picheru', a 3000m mountain just outside the village or if you are feeling more adventurous then base yourself in Bourg St Maurice and explore the Beufortain area. This range of mountains sits opposite Les Arcs and has beautiful huts which allow you to explore the giant surrounding mountains, the beauty is that tis area has no resorts, so its all yours
New Zealand – Raw mountains
Flying half way around the world to visit this tiny island might not seem too appealing, but if you want pure splitboarding on unspoilt mountains and a community of splitboarders to match, then this country should be on everyones list.
Its not well known for the volume of snow, but it is a wonderland of wild mountains and equally wild people to take you backcountry. There is an incredible backcountry hut system in place, I think the best I have ever seen,  which makes moving through the mountains easier for multi day or just overnight trips.
The south island is where its at, the southern alps stretch from near enough the top of the island all the way down the West coast acting as a catchers mitt for all kinds of weather. One tip I can give for New Zealand is be prepared for all conditions as the weather here changes quickly. Wanaka and Queenstown are the most well equipped towns and access to the mountains is just a short drive away.
Related article: A Winter Fit for a King – Ski Queenstown, New Zealand!
New Zealand terrain is steep and exposed, snow is above the treeline which means you are mostly moving through the high alpine and so knowledge is key. Head to Mount Cook for serious steeps and touring or, if you want something slightly less consequential, then the backcountry at the back of the ski resort of Treble Cone is second to none. New Zealand has endless options as long as you are willing to put the effort in and reap the rewards.
Iceland – Exotic Remoteness
This small island that sits between Norway and Greenland is starting to capture the imagination of many skiers and splitboarders for its uniqueness. If you are wanting that true feeling of exploration then the remote and dramatically baron terrain of Iceland with its huge mountains raising up straight from the sea is the perfect destination.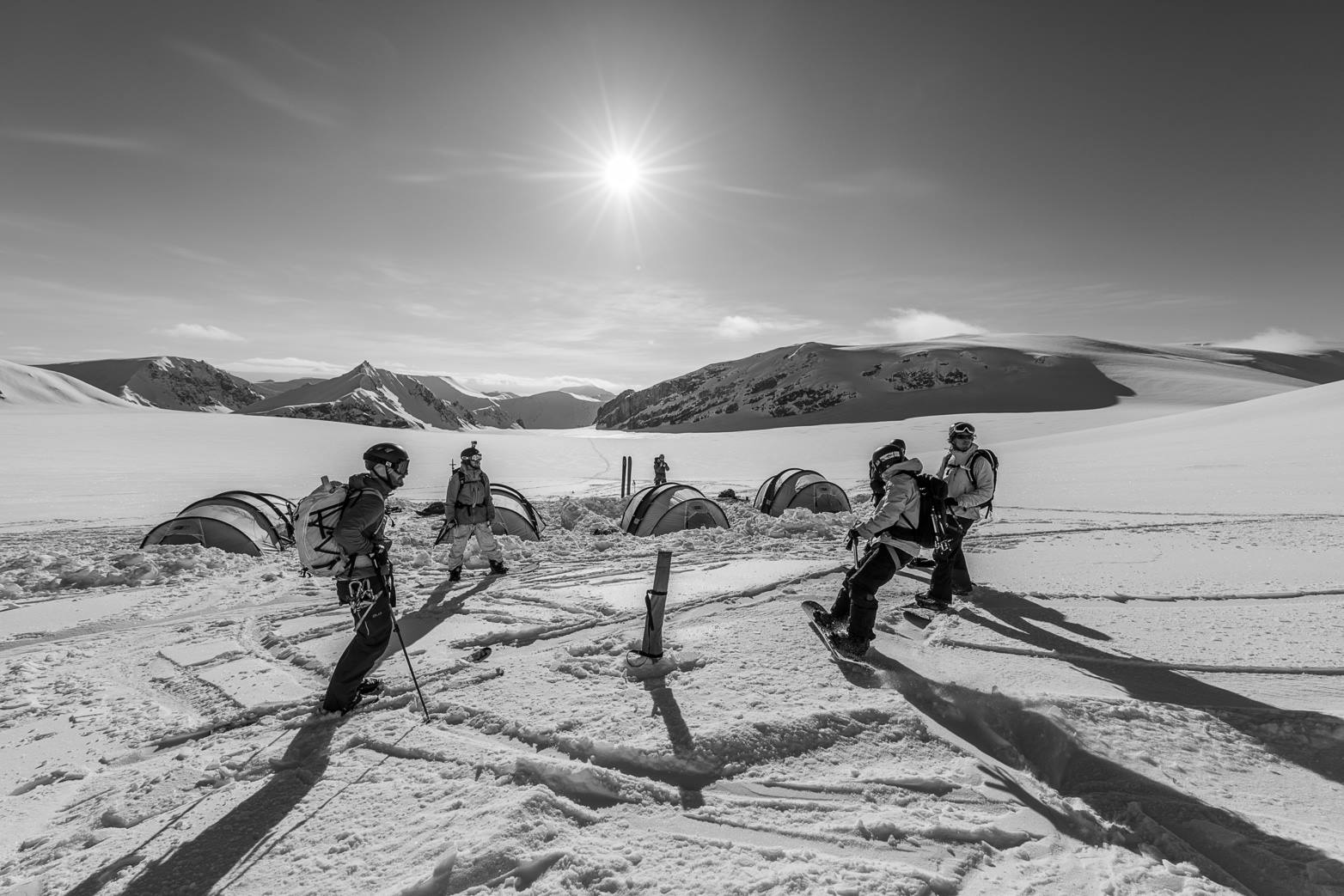 The weather here is much like New Zealand and can change at any moment, but being that much closer to the arctic circle the wind and the cold play a big part in snow quality and what can be achieved, its definitely not a place for the beginner splitboarder.
Although the elevations are not too great, you do need to be able to put in a few hours skinning to reach the summits, made all the more possible by the long hours of daylight there are opportunities to get a few tours in per day depending on your fitness levels.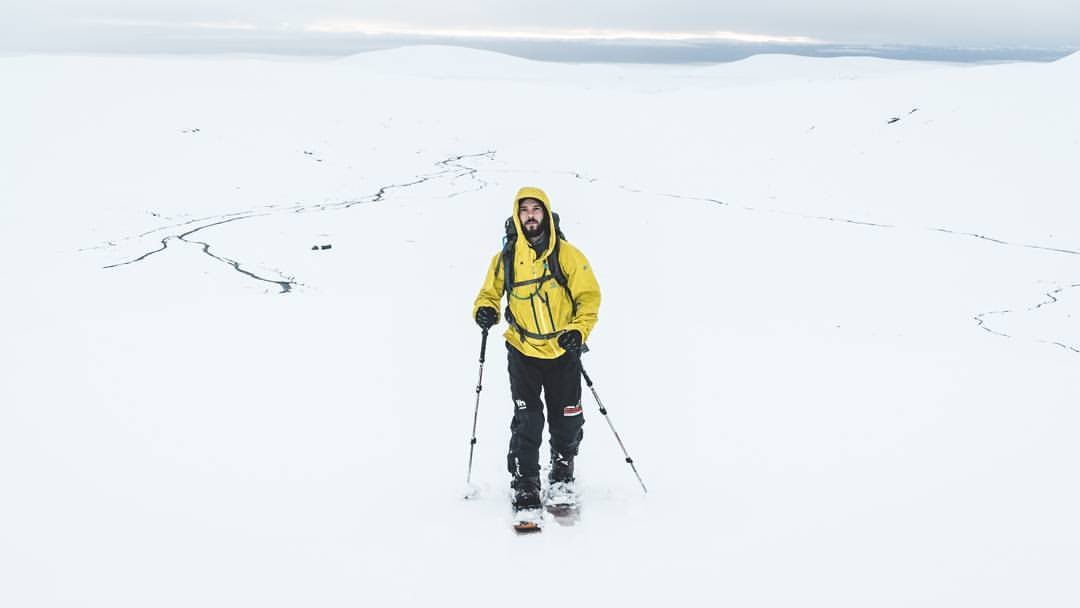 As with most splitboarding destinations, its recommended that you get someone who knows the area to take you to the best spots, Super Jeep run out of the geothermal paradise of Landmannalauga which is reached using their specially modified jeeps. From here you can tour to some of the best terrain in Iceland before relaxing in the hot springs.
So there you have it, a few places that might inspire you to get out on the board and explore. Make sure you are skilled up in mountain safety and you know how to use your gear, get out there and make some memories!
<!]]>