<![CDATA[>
Prepare to add some trips to your bucket list: these are some of the most unique and exotic heliski and heliboard trips you'll find anywhere on the planet, from Kyrgyzstan to Russia, Kashmir Patagonia, and even Turkey! If you're looking for real adventure and exploration, you have to look beyond the traditional destinations of Canada and Alaska.
Heliskiing and boarding is pretty much the dream for any true powder hound: it's simply the most efficient and exciting way to ride as much powder as humanly possible within any given timeframe. The crazy boxes of metal, plexiglass and black magic whizz you directly to the best terrain you can possibly imagine, accessing miles and miles of untracked powder, far beyond the reach of even the most ardent and dedicated ski tourers, splitboarders, and cat operators. Nothing else that we know of beats the experience, and it really is a must do for every die-hard snow fanatic.
It's all in danger of becoming a little cliched, though. Canada and Alaska are the epicentre of heliskiing, and for good reason: the terrain and snowfall is akin to the doodles you used to draw on your school books when the maths teacher stopped making sense. It's just… Well, they've been done so much before you. It's a little too civilised, a little too streamlined. Fly in to your luxury lodge, indulge in top quality wine and food prepared by Michelin-starred chefs, then the next day ride that slope your friend keeps talking about from his trip last year. The riding is out of this world – but where's the adventure?
Related Article: How to Plan a Heliski Trip
If you want your dream trip to be about more than just the skiing, filled with new sights, sounds, cultures and experiences, crazy food and unbelievable places – in other words, if you want a real adventure – then you have to look a little further afield.
The 6 Most Exotic and Unusual Heliski and Snowboard Trips in the World
1: Kyrgyzstan
Kzrgyzstan is simply WILD. Located in Central Asia, it's over 90% mountains, and is further away from the sea than any other country – so far that all of its rivers flow into closed drainages that never reach the ocean. Heliski and Freeride Kyrgyzstan run trips in the Tien Shan mountains, an offshoot of the Himalayas with peaks of over 7000 metres and huge annual snowfall – sometimes up to 22 metres a year! The powder isn't just deep: with temperatures plummeting south of -30°C in winter, it falls as light and dry as anywhere else on Earth. Most of the heliskiing is in typical open alpine terrain, so it's a great choice if you enjoy arcing huge turns at warp speed down big faces.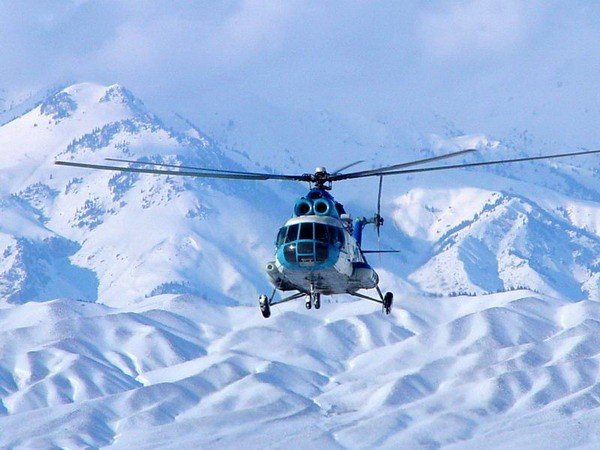 Travel: Fly into Bishkek International Airport – roughly 4 hours from Moscow, 6 from Frankfurt and 9 from London.
2: Kashmir
Kashmir is a disputed region to the north west of India, bordering Pakistan, incorporating the Pir Panjal range of the Himalayas. It's a crazy place, which can at times be frustrating, but adventure is guaranteed. Kashmir Heliski run trips from the ski 'resort' of Gulmarg, near Srinagar. Huge storms dump massive amounts of very light 'curry powder' snow, and the terrain is just dreamy – big alpine bowls at up to 5000 metres run down to incredible forests with some of the best tree skiing in the world. It's like Japan, but steeper, and less tame: everything happens at a different pace to western life, monkeys and snow leopards roam the roads and forests, the driving is nerve-wracking, and the army occasionally throw a spanner into even the best laid plans. The local curries are also incredible!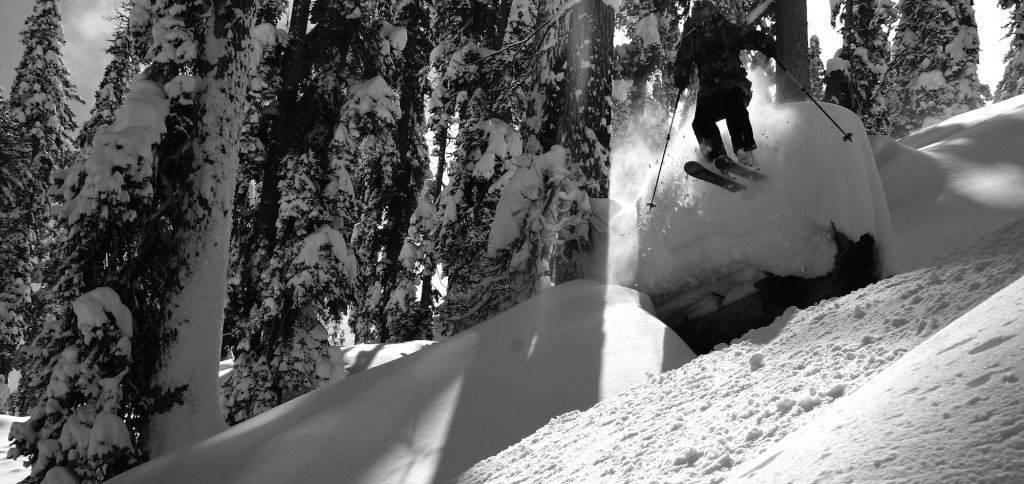 Travel: Fly into Delhi, then take a connecting flight to Srinagar. Kashmir Heliski will drive you in a 4×4 up to Gulmarg.
3: Patagonia
Patagonia: the name alone just screams adventure and discovery, evocative of Darwin's explorations in the windswept wastes of Tierra Del Fuego. The Nomads of the Seas Expedition Cruise is the perfect way to explore Chile's wild coastline and rugged mountains: professional guides take you heliskiing by day to the best and least-accessible lines in the Andes mountains, returning to sumptuous luxury aboard the ship every evening while you cruise overnight to the next ski destination. This really is a one of a kind trip: heli-access to the best of South American riding, exploring glaciers and volcanos, all direct from a luxury expedition ship. Extra activities include exploring the coast by speedboat, kayak and horseback.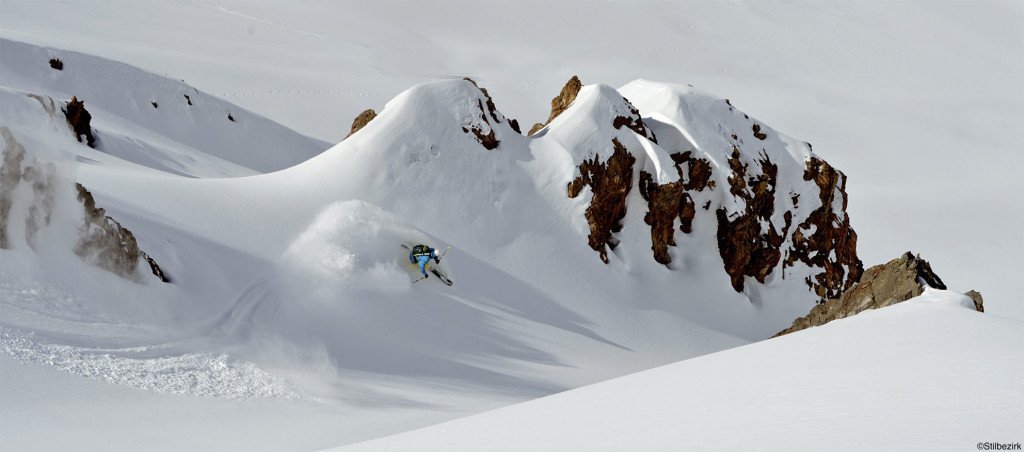 Travel: Fly to Santiago, then take the (included in the price) connecting flight to Puerto Montt, from where you'll be driven to the boat.
4: Russia
Russia is a huge and uncompromising country with vast ski potential, but the Caucasus region is certainly one of the top spots for heliskiing and boarding, with peaks of well over 5000 metres. The terrain is endlessly varied, with everything from steep couloirs to open powder fields and incredible treeskiing. The snow falls deep and light, and even though you're just a few hours flight from major European cities, it feels like another world. The Russian Caucasus Secret Spot Heliski Trip is one of the best ways to explore the region: in addition to mind-blowing riding, you stay in a traditional Russian lodge that was the former residence of Russian president Mikhail Gorbachev – an unforgettable slice of history and culture to add to your adventure.
Related Article: Most Affordable Heliskiing Trips
Travel: Fly to Moscow, and take one of the regular connecting flights to Mineralny Vody, where you'll be picked up.
5: Nepal
The Himalayas are the highest mountains in the world, and exert an almost magnetic draw on adventurous skiers and snowboarders. Heliski Nepal provide access right to the heart of this huge mountain range, specialising in the Annapurna area – the 70km north-facing chain keeps the snow cold, while its more westerly location puts it right in the firing line of Nepal's biggest storms. When not riding the 5000m+ mountains, you'll be based in Pokhara – one of Nepal's nicest towns on the edge of Lake Fewa. As the heliskiing tends to be best in the morning (winds and cloud can develop in the afternoon) you'll have plenty of time to explore Nepal's fascinating culture and sample the local food – a delicious mix of Oriental and Indian. They are also able to run heliski trips in the Everest region: while it's less reliable due to the orientation of the slopes, it's not uncommon for storms to drop several metres of snow in one hit. When you score, you score you big, and the area is still ripe for fresh ski/snowboard exploration.
Travel:  Fly to Kathmandu, then onwards depending which region of Nepal you choose.
6: Turkey
Most people tend to associate Turkey more with beach holidays than ski trips, but don't be fooled: the Kaçkar mountains are underexplored, breathtakingly beautiful, crowd-free and home to incredible light and dry powder. Anatolian Heliski run trips out of a brand new luxury lodge in the mountain village of Ayder, cherry-picking the best lines each day from their huge 3000km2 backyard, including the 3932m peak Kaçkar Dağı. They guarantee a maximum of 28 skiers per week – meaning 107km2 of terrain per skier. It doesn't get much more uncrowded than that! In addition to the huge variety of terrain, ranging from open faces to ridges, pillows and trees, you'll be able to check out true Turkish mountain culture in the remote village of Yaylalar, sample delicious local food and wine, and relax in a typical Turkish hammam after a long day on the hill.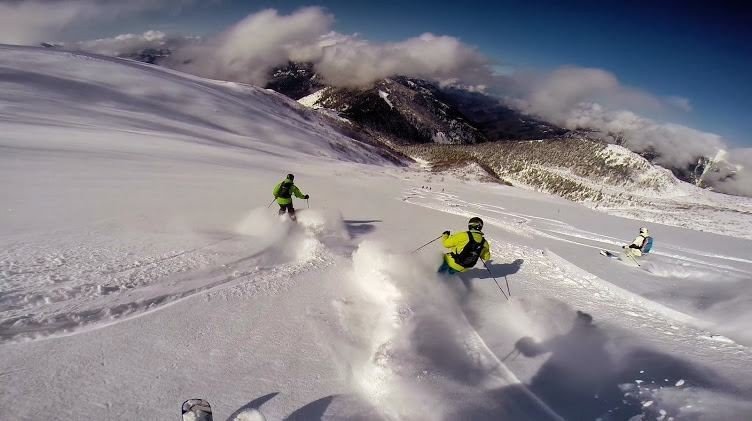 Travel: Take an international flight into Turkey, then a connecting flight to Trabzon airport, where Anatolian Heliski will collect you for the two hour drive to Ayder.
And there you have it: the most exotic heliski and heliboard destinations in the world. If you have any questions or need any more advice please feel free to get in touch with one of our snow travel experts!
<!]]>