<![CDATA[>
The Northern Hemisphere winter is now long over. Sure, the most die-hard ski mountaineers are still scratching out descents in the most protected and sheltered north-facing cracks, and the park monkeys still have a few slush-filled bastions of relief left on the glaciers, but good snow is now all but impossible to find.
Which means it's time to start thinking about migrating south. While Europe and North America swelters in the summer heat, in a stew of sweat and iced mojitos, the first touches of winter are creeping across South America. But how to get there, and where to go?
This is our 'Guide To Skiing in South America,' with information about the various resorts, ski/snowboard areas, heliski operators, snow cat operators and backcountry ski touring/splitboard trips; more importantly, it also tells you how to get to all of them and travel around South America – it's a huge and complex area! We hope it proves useful when planning your ski or snowboard trip to Chile or Argentina.
Update: our full list of South America ski/snowboard trips and dates in 2016 is now available.
Guide to Skiing and Snowboarding in South America
Skiing in South America is a little different to the comfortable, established and easy-access resorts in Europe, the US and Canada: it's wild, and raw, with adventure around every corner. The skiing is predominantly in the Andes, the highest mountains outside of the Himalayas. Lifts reach 3700m, the wind roars around the high ragged spires of rock, and storms can drop metres of snow in one go. The season is generally from mid-June to October, though mid-July through August offers the best chance of powder. From mid-September expect great spring corn snow and perfect touring conditions.
To understand the laid-back Latin-American feel of Argentina, you first might want to get your expectations right. It is far from perfect down there: the only thing you can expect is the unexpected, and things never occur exactly on time. Surprisingly this is actually what many people enjoy the most: constant adventure, and a real change from the rat race of modern life
Claudie Linke, LUEX Snow Travel Expert
The resorts and ski areas all have their own character and peculiarities, and in such vast country it can be hard to decide where to go, or where to re-locate to on longer trips. Chile, or Argentina? Cerro Catedral, or Portillo? Heliski, or cat ski? Touring, or resort?
The options are almost endless. Below, our snow specialist Claudie talks us through the various options in South America and how to get to them. For a quick insight into all our trips and the dates they run, you can also check our overview of South American Snow Trips in 2016.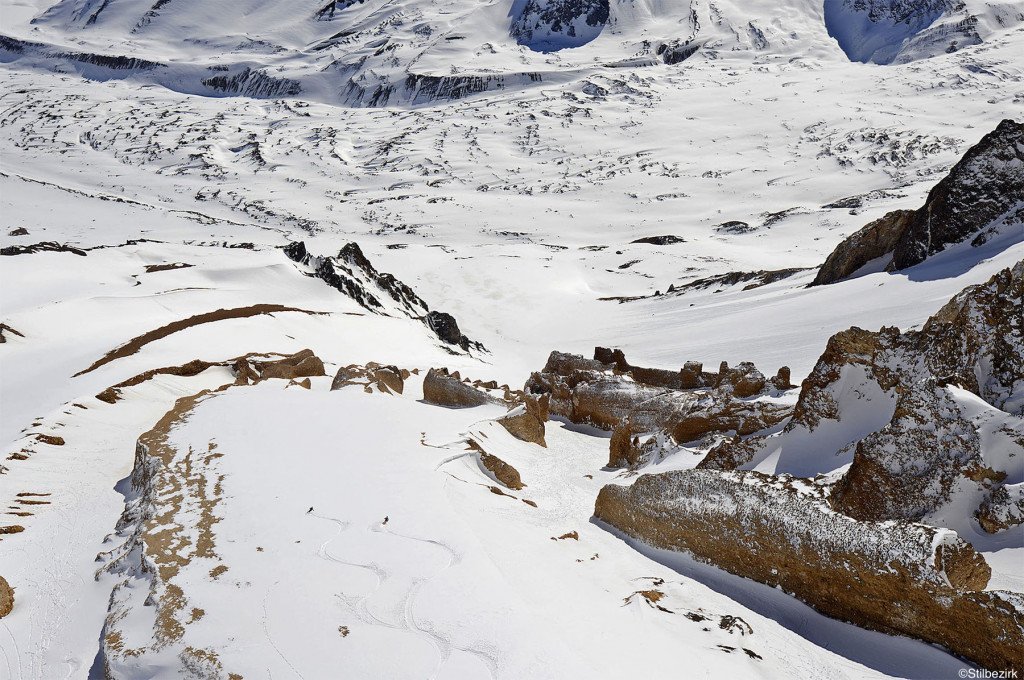 Chile
Chile is a weirdly long and skinny country, stretching along 4300km of South America's western coast, next to the Pacific. 18 times longer than it's widest point, it's a land of stark contrasts, as the arid deserts of the north change to frigid wastes of Patagonia.
Most international visitors should fly to Santiago, from where you can easily access resorts like Portillo and Valle Nevado. To cut down on travel time to some of the more southerly resorts like Corralco and Nevados de Chillan you might want to consider a domestic flight to airports like Temuco or Concepcion, though it's usually also possible to travel by train and/or bus via Chillan.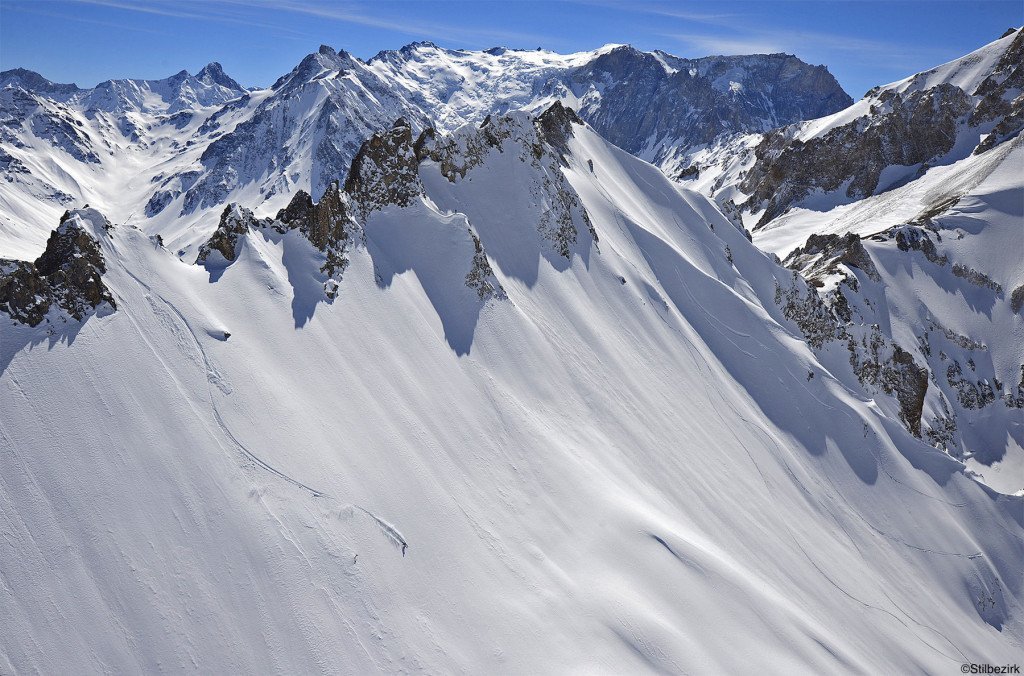 Portillo
Portillo is one of the most renowned ski areas on the planet, famed for it's steep slopes and committing big mountain terrain, including the 'Super-C' – a South American classic and tick-list staple. The resort leaves much of its inbounds terrain ungroomed, allowing great conditions for freeriding, however the best terrain requires a hike or traverse. As many of the traverses are rocky and exposed, Portillo is generally more suitable for skiers than snowboarders, who often have a hard time staying high on traverses or skating back to resort.
There are also a bunch of smallish, rather unknown ski resorts with epic terrain and a more mellow and relaxed vibe. I personally love our guided powder road trips: even if you come alone or only have 1 week to work with, you will still get to explore several resorts and some incredible secret spots.
Claudie Linke, LUEX Snow Travel Expert
Lodging is limited at Portillo, giving the area a pretty cool 'exclusive club' feeling; you generally have to commit to a week-long stay at one of the few hotels to ski here. On the plus side, this keeps crowds down, and you can score great powder weeks after a storm.
How to get to Portillo: the resort is 164km from Santiago, which is the best airport to fly to. From there you can choose from several resort shuttles and private transfer services, or hire a car. The drive takes around 2 hours in good conditions, but can be significantly longer in a storm.
Puma Lodge Heliskiing
Powder hounds will love Puma Lodge Heliskiing – it's often called the Powder Capital of the Andes. As most snow storms averaging 100 centimeters of powder, there's rarely a shortage of freshies at Chile's newest heli-skiing destination (it opened in 2011). The area surrounding Puma Lodge is one of the best-kept secrets of the Chilean Andes, and accessed exclusively by Puma Lodge guests. Depending on weather, snow conditions and rider ability, the priority is to find untracked, virgin powder in the incredible couloirs the area is known for. With the possibility to ride from 4800m above sea level, descents are normally around 1,200m, but can be up to 3,200m. That's a LOT of powder!!
After a tiring day heliskiing, the 5 star lodge is the perfect place to relax. The food is exquisite, as is the wine and spa facilities. Puma Lodge is right up there as one of the best high-end, luxury trips in South America.
How to get to Puma Lodge Heliskiing: Easy. A driver from the lodge will collect you from Santiago airport and shuttle you the three hours south to the lodge. Alternatively, a 30 minute helicopter transfer can also be arranged.
Nevados de Chillan
Nevados de Chillan is probably the best place to be in Chile on a powder day. The resort is on the active 'Volcano Chillan,' and is one of the few Chilean ski areas with tree skiing. You won't find the super-steeps of Portillo, but Nevados de Chillan makes up for it with vast swathes of playful ungroomed terrain, with weird and wonderful features formed by the underlying old lava flows. The backcountry is as good as anywhere, and the trees are a serious god-send on stormy days.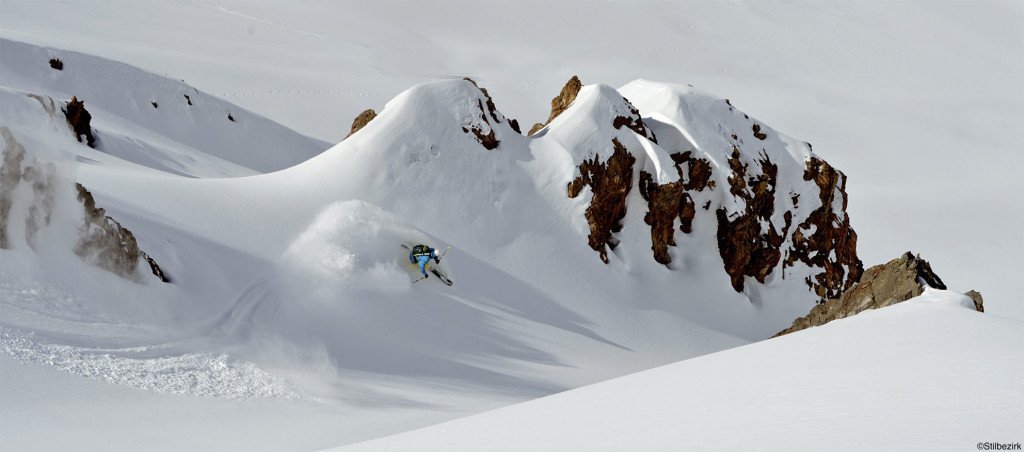 Averaging over 10m of snow a season, Nevados de Chillan is one of our favourite places to ski in Chile – and not just because of the natural hot spring pools! The 2300m descent to town is pretty special.
How to get to Nevados de Chillan: the resort is 5-6 hours south of Santiago, near Las Trancas. The best way to get there is to fly to Santiago, and then either take a domestic flight to Concepcion, or jump on the train. Trains and busses from both Santiago and Concepcion go via Chillan, where you can get a shuttle up to the resort.
Valle Nevado
Valle Nevado has the most advanced lift system in South America, and is linked with La Parva and El Colorado to form the 'Tres Valles,' the largest ski area in South America (at least when the top connecting lifts aren't on wind-hold). While much of the terrain in-resort is fairly mellow, the backcountry, heliski and touring potential is HUGE, with enough gnarl to keep anyone on their toes. Despite boasting that '80% of their days are sunny,' Valle Nevado's altitude and orientation normally keep the snow in good condition: the lifts go up to almost 3700m, and the prevailing winds blow snow into the resort.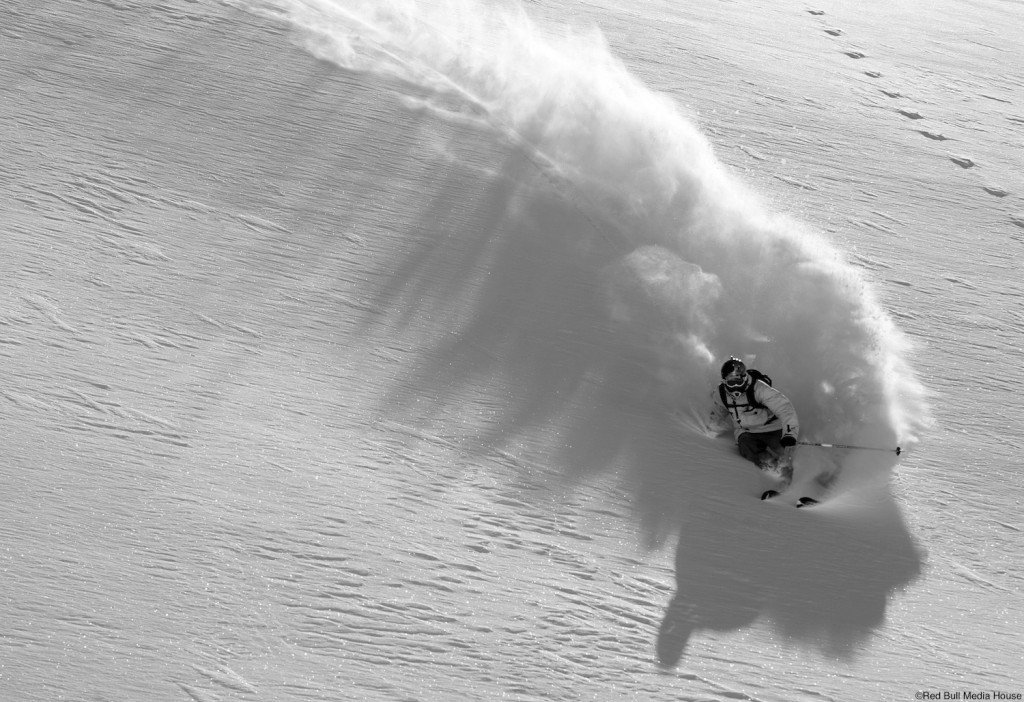 Much of the best skiing is off Tres Puntas, a 1585 metre long drag lift (seriously) which accesses several cliff bands and chutes; Crowds are low, so on a powder day you can lap this zone and get fresh tracks every run.
How to get to Valle Nevado: the resort is 81km west of Santiago International Airport, from where you can take a taxi (your hotel will be able to organise better rates!), shuttle bus or rental car. The drive is around 1.5 hours.
Argentina
Argentina is the 8th largest country in the world, so as you might expect there's a lot more to it than just steak and tango dancing (though they do add a certain something…). Similarly to Chile, it's a country of extremes: the arid deserts in the north and sophistication of Buenos Aires give way to the cold, wild and windy steppe of Patagonia. The Andes mountains harbor a number of ski resorts, which are mostly clustered in three distinct areas: Mondoza, the Lake District (north Patagonia) and Ushuaia, way down south in the Tierra del Fuego region.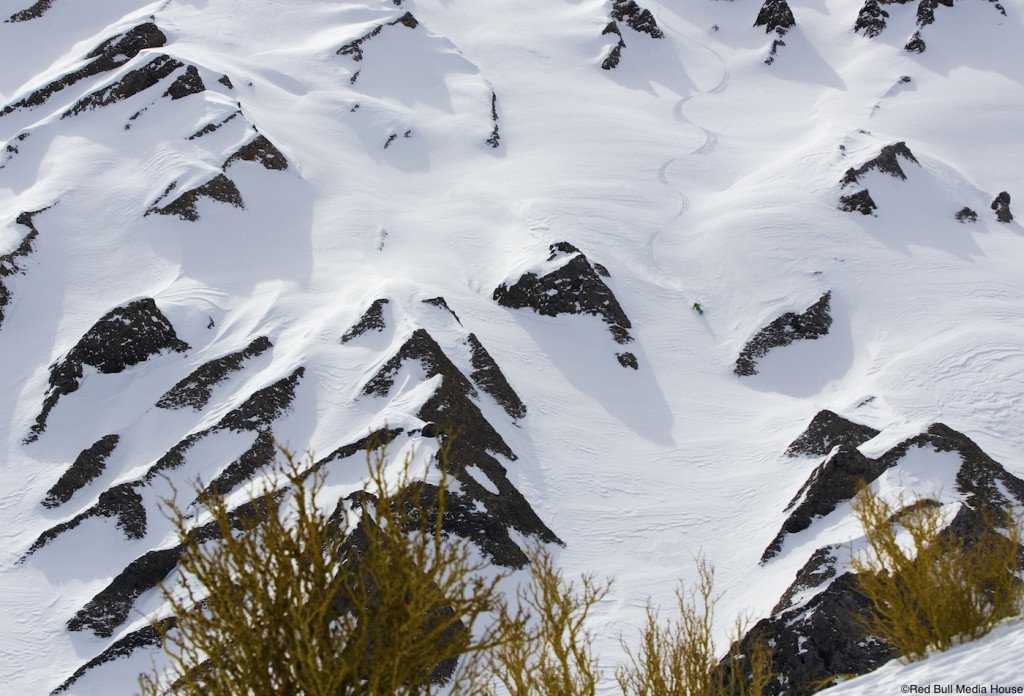 International visitors generally fly into the capital city, Buenos Aires, then flying internally to Mendoza, Bariloche (the Rio Negro one!) or Ushuaia. It is possible to drive or take public transport, but the distances are formidable: the journey would be an adventure in its own right!
Las Lenas
Las Lenas is considered by many to be the peak of South American skiing, and the terrain stacks up favourably internationally too. It's pure big mountain skiing paradise –the insanely steep slopes are absolutely riddled with couloirs and cliffs, attracting myriad pro skiers and film crews each season. Much of the best terrain is accessed by the legendary Marte lift – it's commonly described as heliskiing by chairlift, and the options are just limitless. Unfortunately, and just like heliskiing, it's prone to downdays: storms and high winds lead to frequent closure.
Still, if screaming down tight couloirs with mandatory airs on the exit sounds like your particular brand of fun, Las Lenas should be top of your South American list.

How to get to Las Lenas: The resort is pretty remote, and can be quite a mission to get to – around 77km from Malargue and 419km from Mendoza. Your best bet is to first fly to Buenos Aires, from where you have several options. You can take a domestic flight to Mendoza, or if you're lucky find a flight to Malargue or San Rafael (note you have to transfer from the international airport in Buenos Aires to the domestic one), and then take a shuttle or private transfer. The cheapest way is to take the 16-hour overnight bus from Buenos Aires, or if you rent a car you'll be driving for around 12 hours.
Cerro Catedral
Cerro Catedral is one of the most rounded ski destinations in South America, and again one of our favourites. As the name suggest, it's like a vast natural church – in fact it was actually named for the granite spires towering from the surrounding peaks. The mountain has pretty much everything you could ask for: steeps, cliffs, couloirs, incredible touring from Refuge Frey, and unusually for South America, some really epic tree skiing! Beyond that, Catedral is also the 'local resort' of the town of Bariloche, where there's no shortage of hard partying and buzzing nightlife for any any down days.
Ski resort Cerro Catedral is a popular choice with terrain for every level, including great backcountry with moss-covered trees as well as high alpine lines. You get amazing vistas over the different valleys filled by the huge Nahuel Huapi Lake from up there, and the big and vibrant lake-side ski town of Bariloche is a good place to stay.
Claudie Linke, LUEX Snow Travel Expert
Cerro Catedral definitely gets more crowds than most of the other resorts named here, but it has the facilities to make up for it: there is a wide array of accommodation for different budgets in the town, and lots of bars, restaurants and shops if you need a break from skiing. The option to ski the trees on storm days is a real bonus, as you can avoid the down days that plague other South American destinations.
How to get to Cerro Catedral: The resort is 20km (25 minute drive) from San Carlos de Bariloche, in the Nahuel Huapi National Park, in Argentina's Rio Negro Province. From Buenos Aires you can take a 2 hour flight to Bariloche, and then either take a public bus or taxi up to the resort.
Hut to Hut Touring in Patagonia
If you really want to experience the wilds of Patagonia, by far the best option is a self-supported multiday hut to hut ski or splitboard tour. Our favourite options are again around Bariloche and the Nahuel Huapi Park, such as the traverse from Refuge Frey to the Hut Jacob. You can access a simply mindboggling amount of terrain, ranging from steeps to open powder fields and gnarly couloirs, but that's only half the fun: every night you can feast on Argentinian-style roasted meat and red wine at rustic huts high up in the mountains.
Note: other than the first ascent up the Cerro Catedral lift system to Refuge Frey, the ski touring trips are not lift assisted.  The bases are remote mountain huts tucked deep in the snow-drenched Andes, with incredible backcountry skiing access with touring equipment (splitboards or randonee skis required).
You do not need to be an expert backcountry skier, but a strong fitness level is important:  You'll be skiing with a 40lt backpack, and some days have a fair bit of travel and elevation gain.
Part of the culture is the great nightlife and food. Argentina has some of the best meat on the planet. Sirloin, t-bone, tenderloin, rump steak, ribeye, flank steak … they have all the prime beef cuts. You need to try it prepared as 'Asado,' the Argentinian version of BBQ
Claudie Linke, LUEX Snow Travel Expert
How to get to Nahuel Huapi Park: For guided trips it's pretty easy. We can either arrange transport for you from the airport, or just follow the guidance above to get to Bariloche and meet your group there. It's roughly a 2 hour flight from Buenos Aires.
Cerro Castor
Cerro Castor is the southernmost ski resort in South America, all the way down in Tierra del Fuego near Ushuaia. It doesn't have the gnarly terrain of some of the other resorts, but it makes up for this with the quality of snow: despite the low altitude (the base is just 195 metres above sea level), it's so far south that the snow stays cold and dry, and the resort enjoys the longest and most consistent winter in South America.
In addition to the powder, Cerro Castor has some great tree skiing, as well as extensive touring. It's also close to Ushuaia, the southernmost (there's a theme here) city in the world. If you want to travel and explore Patagonia as well as just ski, Cerro Castor has to be on your tick list.
How to get to Cerro Castor: Actually it's not as hard as you might imagine. Fly to Buenos Aires, then take one of the regular domestic flights to Ushuaia (a little over 3 hours). From there, the resort is 26km away on an easy paved road. Most hotels in Ushuaia organise transport up to the resort.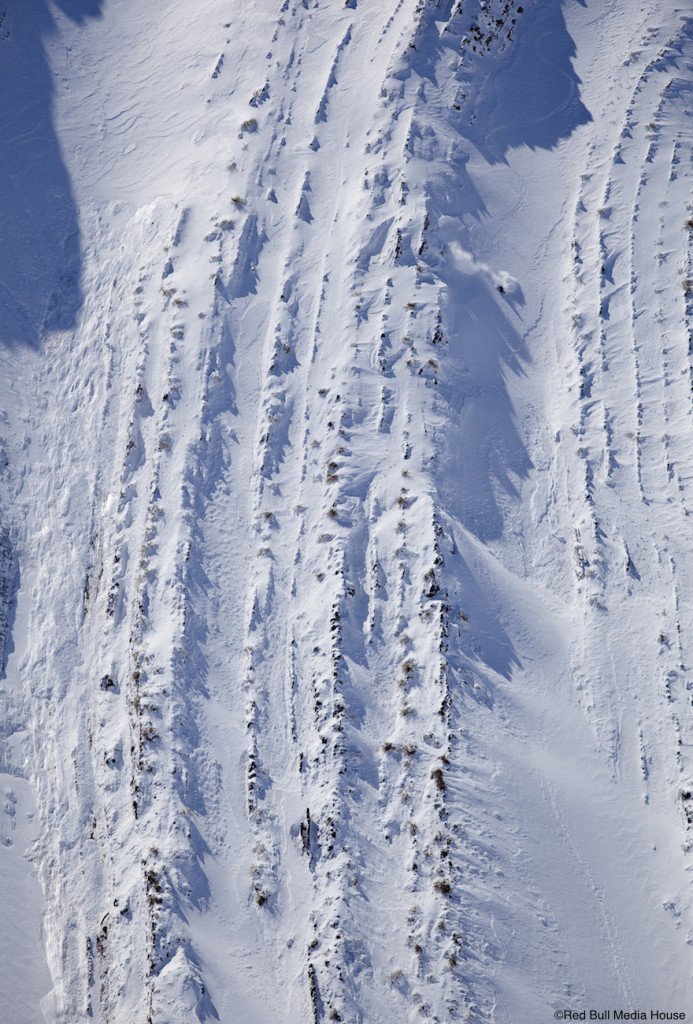 If you have any further questions or just need a little more advice about where to go and how to get there, please feel free to get in touch with one of our snow travel experts!
<!]]>