<![CDATA[>
As a location, Alaska represents the very pinnacle in freeride skiing and snowboarding. The combination of mountains, snow and wilderness make it a really special place to go skiing. And because of the scale and remoteness of the mountains helicopters are the perfect tool to access them.
Many pro skiers and snowboarders make the pilgrimage to the Chugach Range each spring to film video parts and ride some of the most intense terrain in the world. Winter sports media is awash with images of skiers and snowboarders riding down impossibly steep spine runs in the perfect evening light. So, you could be forgiven for thinking that heliskiing in Alaska is only for pro riders – that it's only about insane heli drops and 50 degree spine runs. However, that's really not the case.
Related article: How to Choose and Plan the Perfect Heliskiing or Heliboarding Trip
Pretty much all the heliski operators in Alaska also cater for the more average skier and snowboarder. And whilst you'll certainly want to have a decent level of fitness and skiing ability, especially where riding in powder is concerned, there's no reason that an average intermediate and above skier or snowboarder shouldn't consider a heliskiing trip to Alaska. Here are a few reasons why heliskiing in Alaska isn't just the domain of the pros.
There's terrain for everyone
Yes, there is insane terrain in Alaska. The steep spines and faces that the pros come to ride are unreal for sure. And if that's your aim then some heliski operators might be able to make your dreams come true if snow conditions, weather and the stars align. However, there's also every other kind of terrain you can imagine too, including more mellow stuff that you don't need to be an expert skier to ride.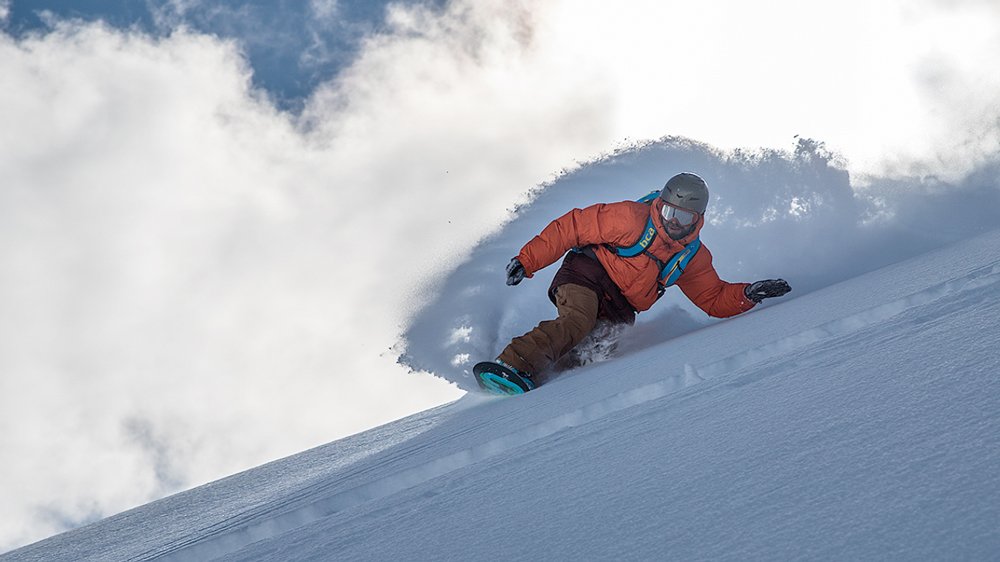 Glaciers often provide lower gradients to shred and are the perfect place to open it up and make some big turns. Imagine a huge zone of completely untouched deep powder snow, at the angle of a typical resort red or black run, that's all for you and your group to enjoy. Even better is the thought that at the bottom of that run Black Ops Valdez could be waiting with their heli to whisk you up and drop you off on top of another awesome run. That's pretty much what we're talking about.
Yes you can step it up a notch if conditions are right but it's not necessarily a requirement of heliskiing in AK. The guides will try and match skiers of similar abilities in the same group so most of the time you'll be skiing with riders who move at a similar speed and have similar terrain preferences.
The snow is incredible
It snows a lot in AK. In fact, the snowiest place on the planet is probably somewhere in the mountains of South East Alaska. The Gulf of Alaska is a prime breeding ground for storms that end up pummeling into the mountains and dropping prodigious amounts of snow. Winter snowfall totals that sometimes exceed 30 metres cover the mountains with a thick snowpack.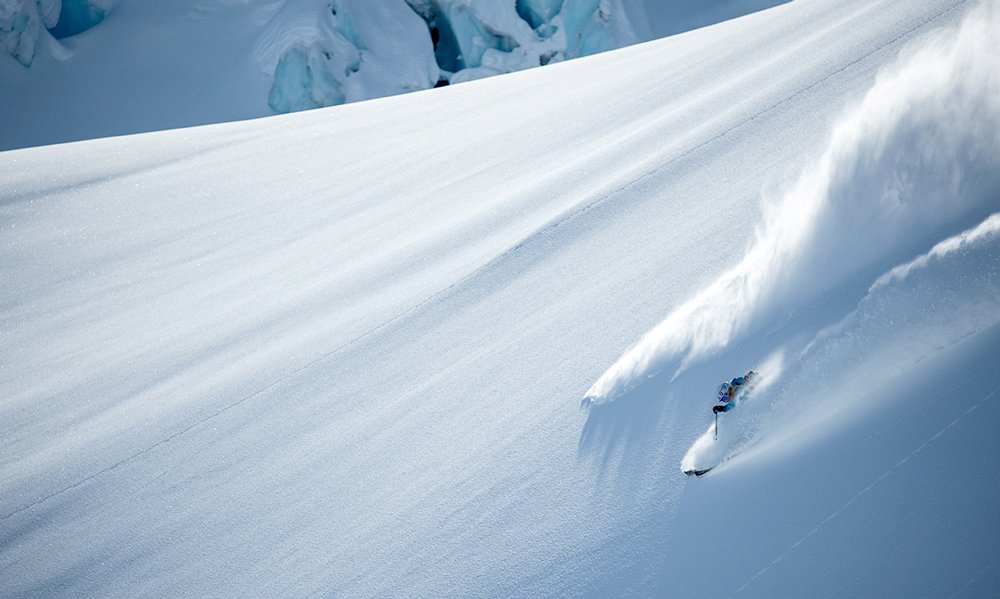 Because of the proximity of the Pacific, the snow in Alaska tends to have a relatively high moisture content. The cold temperatures and high latitude means we're still talking about powder though, just powder that sticks to steep faces and terrain like nowhere else. It's perfect for riding steeper slopes, couloirs and faces but it's also great for cruising more moderate terrain and making big, wide turns.
Having a guide is awesome
It's important to remember that every minute spent heliskiing in Alaska you'll have both a lead and tail guide in your group. Alaska Snowboard Guides are there to show you a good time and sniff out the best snow. Their most important job, however, is to maximise the safety of the group which means you can concentrate on skiing and getting the most out of the experience.
Cat ski backup
Many Alaska heliski operations have a cat ski backup for storm days when the heli can't fly. Some even have a dedicated cat skiing stand alone option in their schedule.
Related article: How to Choose and Plan a Cat Skiing Trip
Cat skiing is the perfect backup option as the cat can operate whatever the weather. In fact, shredding tree runs choked with powder whilst snow falls all around is kinda what cat skiing is all about. At the bottom the cat is there waiting to take the group back up for another run. The pace is a little more relaxed than when heliskiing and during the ascent in the cat everyone can have a chill, eat some snacks and recuperate in time for the next run.
There are resorts to hit when not heliskiing
Both Alyeska and Eaglecrest resorts are perfect to hit on a down day, or for a few days either side of a heli trip. Near the small town of Girdwood, Alyeska has some incredible freeride terrain within its boundaries, along with a good network of pistes too. The North Face area is the perfect place to get the legs in shape before a heli trip and the view of Turnagain Arm is worth the price of a lift ticket alone. Chugach Powder Guides are based out Alyeska resort so combining the two in the same trip is easily done.
Eaglecrest resort is further south near the town of Cordova and very close to Points North Heli. Like Alyeska, it has some great freeride terrain making it the perfect place to head during a down day whilst at Points north or for a heliskiing trip warm up.
Alaska is an amazing place
There aren't many places in the world like Alaska. The amount of natural beauty on show is just staggering. So, in addition to heliskiing it's worth just spending some time traveling through the country and soaking it up the epicness of the place. Some of the things that make the place special include the big wildlife like whales, eagles and moose and there's even a chance of seeing the Aurora Borealis too.
In short, it's not just the skiing that's incredible in Alaska, it's simply a special place all round. An Alaskan heliski trip is most definitely not just for the professional and is something all skiers and snowboarders can aspire to.
<!]]>