https://dl16txa2az7pk.cloudfront.net/media/catalog/product/cache/1/image/9df78eab33525d08d6e5fb8d27136e95/s/r/srinoanoa_main_slider_1.jpg
Sri Noa Noa
One of the few boats in Indonesia offering flexible trip dates and length. It is THE choice for small groups of 4 - 6 guests looking for affordable rates, uncrowded waves & great vibes. Solo surfers welcome!
Built in 1975 by Philippe Petiniaud, an ex-Olympic and America's Cup sailor and modern-day adventurer, Sri Noa Noa combines traditional construction techniques with contemporary yacht design, providing a style and level of comfort that makes cruising on this vessel an experience of a lifetime.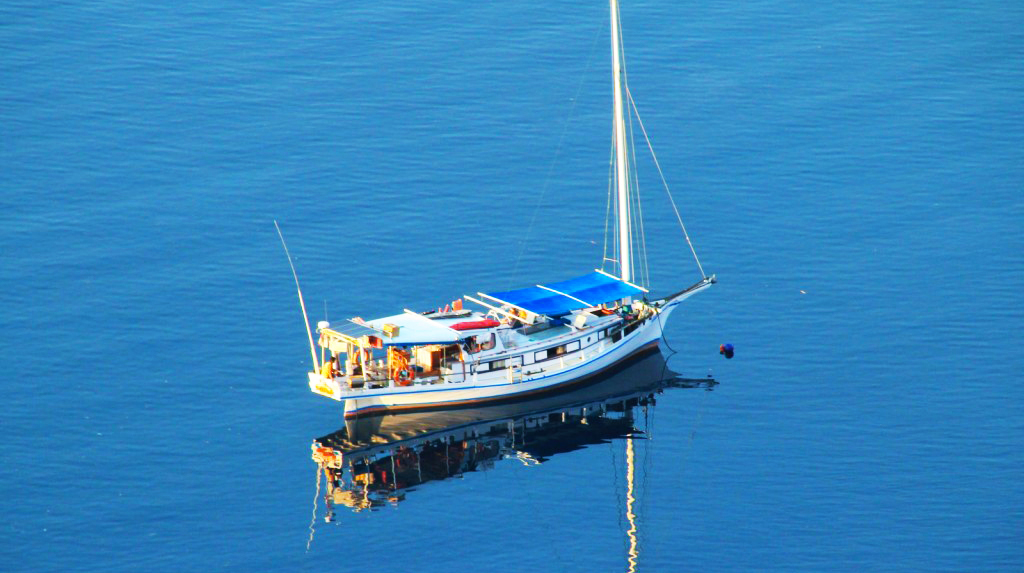 Sri Noa Noa can comfortably accommodate up to 6 people and can guarantee departure with only a minimum of 3 guests. On the lower deck there are two single cabins and one double cabin, whereas the upper deck has two singles. The boat is also equiped with two toilets and showers, as well as one basin.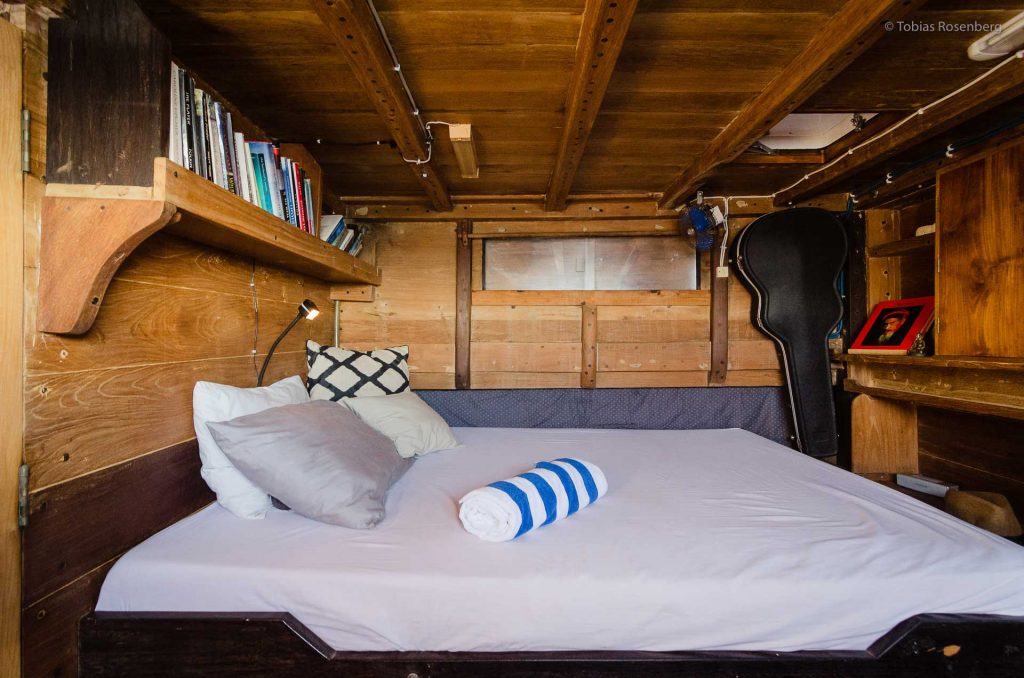 Specifications
Home Port : Benoa Harbour, Bali
Design : Single Masted Schooner (rear mast removed in 2012)
Construction : Hull made from Ironwood, interior from Teak
Crew : 3 (Captain, chef, mechanic)
Length : 46'(14.1 m)
Beam : 15'6"(4.75 m)
Draft : 3'6" (1.1 m)
Berths : 6 (1 double cabin & 2 singles on lower deck, 2 singles upper deck)
Bathrooms: Inside (toilet, shower & basin) & upper deck (shower & toilet)
Engine : 35Hp Yanmar 4JHYE (4 cylinder marine diesel)
Cruising speed : 6 knots max
Generator : Yanmar 9 Hp, 5Kw (220-240V)
Solar Power: 4 x 78 Watt & Inverter
Electricity : 220-240v 50Hz AC 12-24V DC
Refrigeration : Stecca FP166 (166l) deep freezer & Samsung 120l deep freezer
Tender : 13ft (4m) Aluminium dinghy with 15hp ouboard
Communications : SSB & VHF radios
Navigation : GPS & Sonar
Safety : EPIRB, flares, life jackets, life rings,fire extinguishers & first aid kit
Electric Windlass : Nilsson V 3000.
Fuel capacity: 1000 litres
Water capacity: 1200 litres