<![CDATA[>
Being in love with the ocean and especially surfing is sometimes a life between compromises and certain places. If you want to participate in the westernized world, following business ideas and material thoughts, but on the other hand fulfilling your dreams of floating waters, upcoming swells and breaking waves, you will find yourself on the search for perfect places to stay and settle, even if it is just for a while. In the following article I will show you what are the best locations for having both: Surf and the city! Main photo: @surfless

Surf and the City: 7 Great Cities for Surfers to Live in
1. Honolulu, Hawaii

To start with the mother of all surf places, I definitely need to tell you this: Hawaii is place No.1 according to urban surf culture! Of course, Hawaii is known for surf history, beautiful beaches and amazing culture. But did you know, that there is a lot of city life happening in Honolulu? In 2015 it was ranked one of the world's top 10 livable cities, it is the 2nd safest city in the U.S. and also the most populated Oceanic city outside Australasia. "Aloha spirit" is surrounding the skyline and there is even a law in Hawaii that states each person has to "think and emote good feelings" to others. But what's even more important – Honolulu is surrounded by perfect surfspots, that are ON all year long. You can choose between a relaxed afterwork session or ripping massive tubes. Ala Moana Bowls holds up to 12 ft and is known as an easy afternoon spot. Laniakea, Oahu can be a beginner friendly spot, while Sandy Beach and Kewalos offer you some barrels. Sunset Beach and Banzai Pipeline are high class waves with dangerous settings. Where are you gonna surf?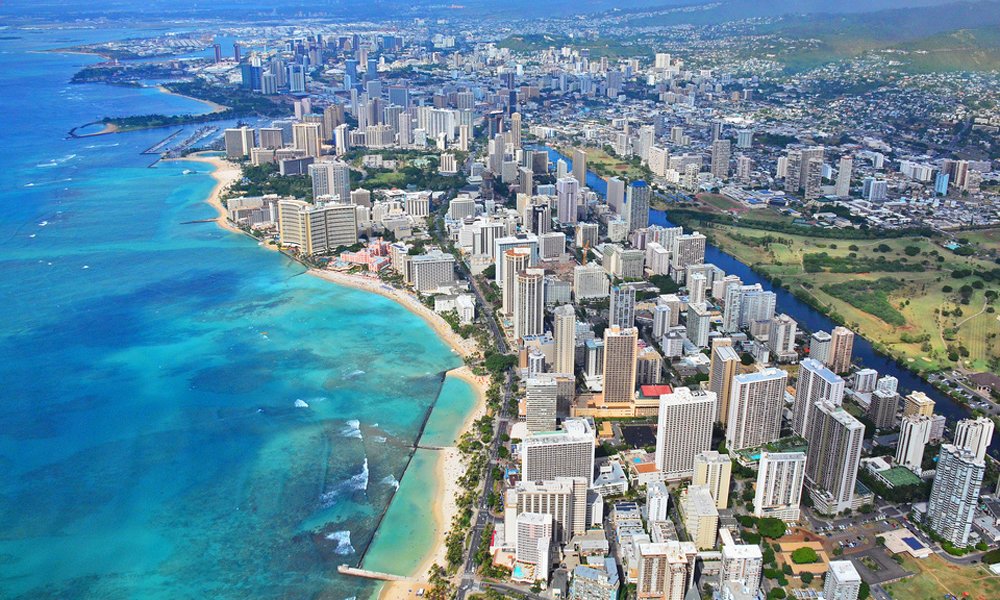 2. Sydney, Australia

Sydney is the most surfable city in Australia offering lots of subculture, shopping, fancy eatery, urban art, music and above all, a good range of surfspots. If you want to find yourself in urban waters, take the less than 20 minutes bus from the centre and enter Bondi Beach, that suits a proper, urban surf session. All in all, you get approximately 70 surf beaches around Sydney, that satisfy all surf levels. From small waves for beginners to big breaks for the experienced. The Cronulla area comprises four beaches Wanda, Elouera, North Cronulla and Cronulla and has a lively surf scene with local board-riding communities and lifesaving clubs. Sydney's Northern Beaches, from Manly to Palm Beach, offer some of the city's prime surfing spots, including Freshwater, Narrabeen and Dee Why and Curl Curl. In case you prefer staying in close proximity but worship nature just as much you might want to consider staying at one of Sydney's closest surfcamps being located in a beautiful scenery.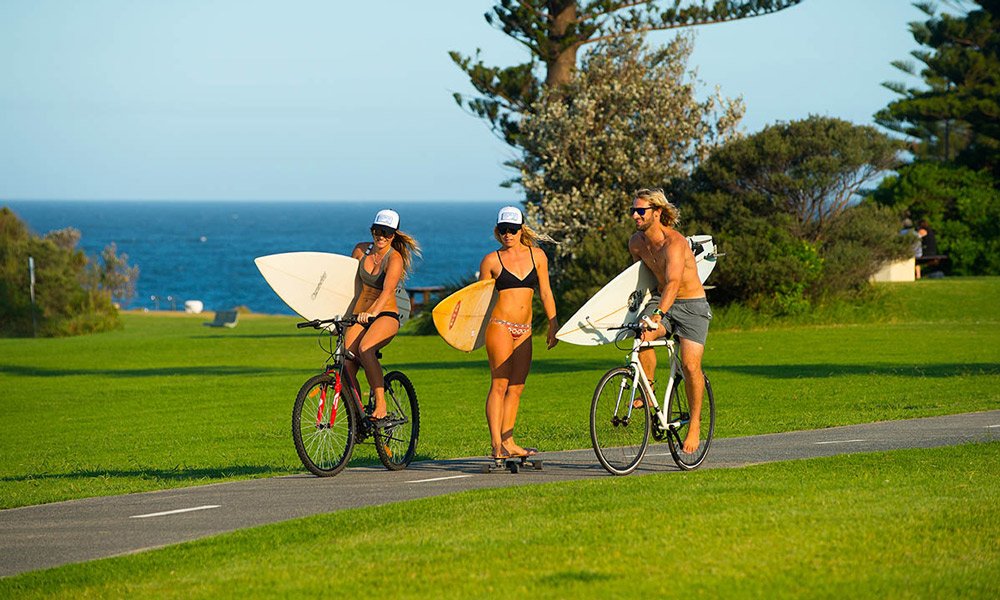 3.Cape Town, South Africa

Cape Town is kinda new, when it comes to the most surfable cities in the world. But since a few years, this coming-together of ethnicities is developing to a pure magnet of subcultures, where the urban landscape is offering stunning views, delicious restaurants, art and music exploration and contrasted scenery. It is a melting pot for urban life, cultures, cocktails, food, traditional scenery, modern lifestyle and of course, waves. The ocean floor picks up a lot of swell and any wind direction heats up different locations – which means, that Cape Town has waves all year round. Cold and heavy wave scenery happens during the stormy winter months, while June, July and August are ideal for small, gentle swells, which can increase to big, bone-crunching sets. 30 minutes away from the centre, Muizenberg can be described as a beginner friendly spot, while Dungeons is the most ridden big wave in Africa. Off The Wall is a difficult and moody wave, where take-offs are sharp and short. For crystal-blue water and white-sand scenery, surf Llandudno.
4. San Sebastián/Donostia, Spain

One of my favorite places next to all these big cities is a little town called San Sebastián in Spain. Hidden at the foot of Pyrenees mountains, you will find a great mixture between traditional and modern city life. Eat Pintxos all night long, look for the best ice-cream or just hang at one of the two beautiful beaches. Zurriola offers good surf, but can be crowded. If you take the bus, train or car, you will find some empty spots on the basque coastline. Pumping in european winter months, with the second city beach break La Concha, you will always have an opportunity to escape the big waves. You will find super fun vibes and waves when staying in this picturesque surf house in Aia, just 20 minutes from San Sebastian.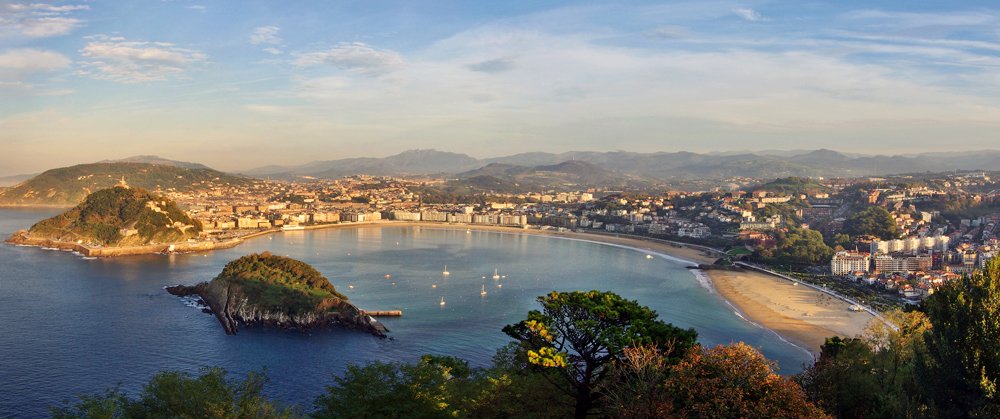 5. Lisbon/Lisboa, Portugal

Staying in Europe, you should get yourself and your surfboard to Lisbon. The capital of Portugal has a unique town centre, where the narrow alleys define the cityscape and its red Ponte 25 de Abril is almost as spectacular as the Golden Gate Bridge in San Francisco. Traditional culture shapes the city life with Portuguese cuisine, music, art and lots of charm. Before you enter Costa Caparica, which offers consistent beach breaks, eat one of the delicious Pastel de Nata. If you head to Estoril Coast, you will find some reefs, points and beach breaks that can definitely get epic. Surf your heart out and stay in a vintage portuguese surf house in Estoril or in a sports resort just outside of Lisbon.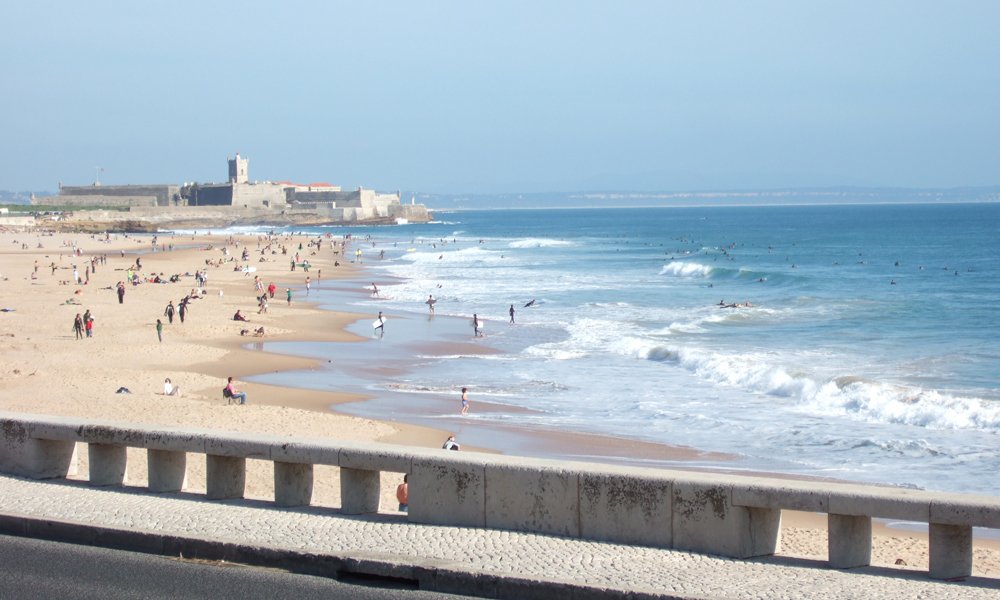 6. Munich/München, Germany

Did you ever ask yourself, what is the most perfect surfable city without having an oceanside? Let me introduce: Munich! This bavarian city is known for beer, Oktoberfest, mountains and its unique man-made river wave. If you look closely, you will see people wearing wetsuits and carrying a surfboard in the centre of this German town, but no sea in sight. The place, where this little magic happens, is the Eisbach river, where the strong community rips the river wave. No matter if there is snow or a hot summer breeze – the crew is stoked and the wave is always crowded. A few minutes away, a second break helps beginners to find some satisfaction in the river.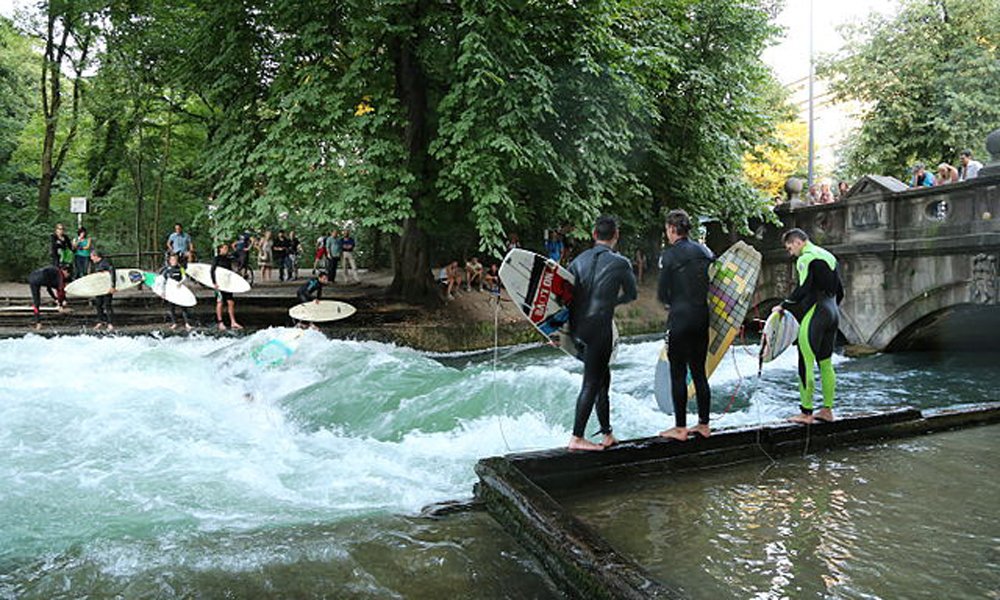 7. San Diego, USA

Instead of saving the best for last – I need to tell you, that I definitely appreciate all of these surf cities. Nevertheless, San Diego is California Dreaming at its best. Epic surf culture meets high class waves in an urban landscape, that merges into wilderness the further you get away from the centre. I don't need to tell you that you can get everything you want in this American city, where music, art and food are on its highest level of competition. Listen to some psychedelic rock while you drive to one of the famous surf spots. The climate can be compared to that of the Mediterranean and the sun is always shining, but even better: wind, swell and tides heat up these perfect coastal lines. To give you a little snippet – Del Mar is the most reliable spot in this area with good response to all swell directions. A mix of sand bottom and patchy reefs is offering good waves and even in summer it is easy to find a wave to call your own. Black's Beach is called San Diego's best wave, while the world-famous Trestles is the hardest peek to catch, thanks to the ripping crowd. No matter if you search for secret spots, share city waves with popular surfers or compete with local surf gurus – you definitely will find your inner California heart in San Diego.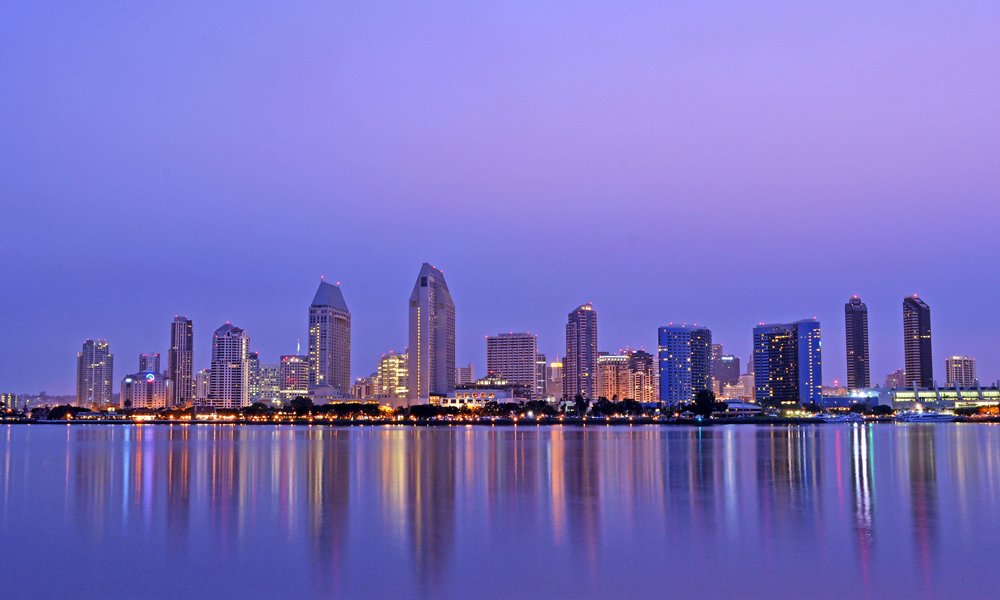 Have you ever been in one of those cities? Which one do you like most? Am I missing one? Let me know where you would like to surf the city and comment below! Yeew!
<!]]>