<![CDATA[>
I'm a girl, I surf. Actually, I love surfing. Being landlocked is the worst thing ever. When I find time, I grab my board and go, but people at home don't understand my addiction when it comes to waves. Finally, once I meet stoked folks who are up for surf travels there are time schedules, interests in different waves or just divergent expectations, which makes it complicated and difficult to find common ground. What I want to say, and I just repeat my mother's words: 'If you wait for other people to come with you, you will wait forever!'
In this article, I will tell you some facts about traveling solo as a girl, how you might avoid rookie mistakes and easily share some good waves and memories with your new surfer buddies.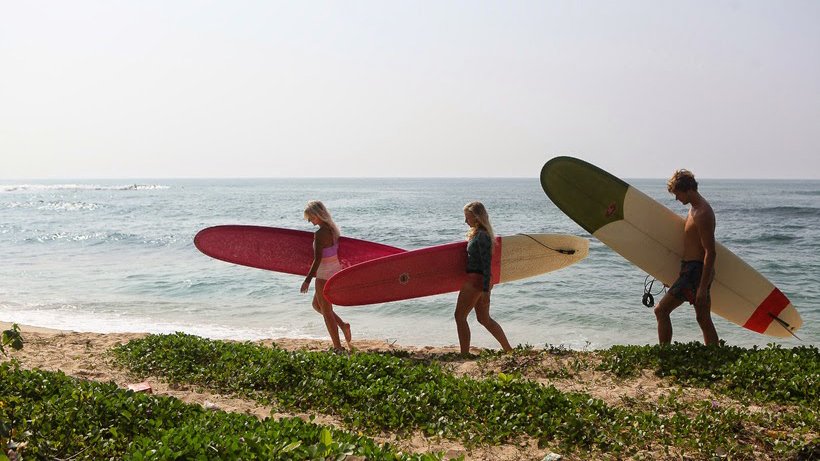 1. You will never be lonely
One of the greatest fears before you start traveling alone, is probably the fact that you are scared of being lonely. But you won't, at all, trust me. You probably read that a lot, but it's true – even if you start your trip just on your own, you will never be lonely during your time off. There are so many girls like you and me, who just want to surf around the world, search for new experiences and different cultures. Lot's of travel souls are out there, waiting to meet people with the same interests. Just today I ran across two girls who I met in Spain last year, where we shared some sweet waves together. They asked me to join them on a trip to another Indonesian island. Just a new option in the big pool of solo travel opportunities and it's all up to you. What I'm trying to say is, if you stay open minded, you won't be alone, unless you want it.
2. Don't make a plan, be free 
If you still think you need a plan and time schedule for your surf trip – don't! You don't need to be on firm ground. One of the best parts of solo travel is the freedom you will receive. The freedom to lose your usual ground. Follow the sun, the flow, the swell or just your heart. Times where you surf a wave to cross it off a list are definitely over. Of course, it is amazing to find new spots and different waves, but don't squeeze them in a tight schedule. Feel free to take your time and stay open for coincidences. If I'm gonna join the girls to the eastern islands – who knows. Traveling solo is about you and your inner feelings and that's pretty amazing.
Related article: Solo Surf Travel: How To Plan a Solo Surf Trip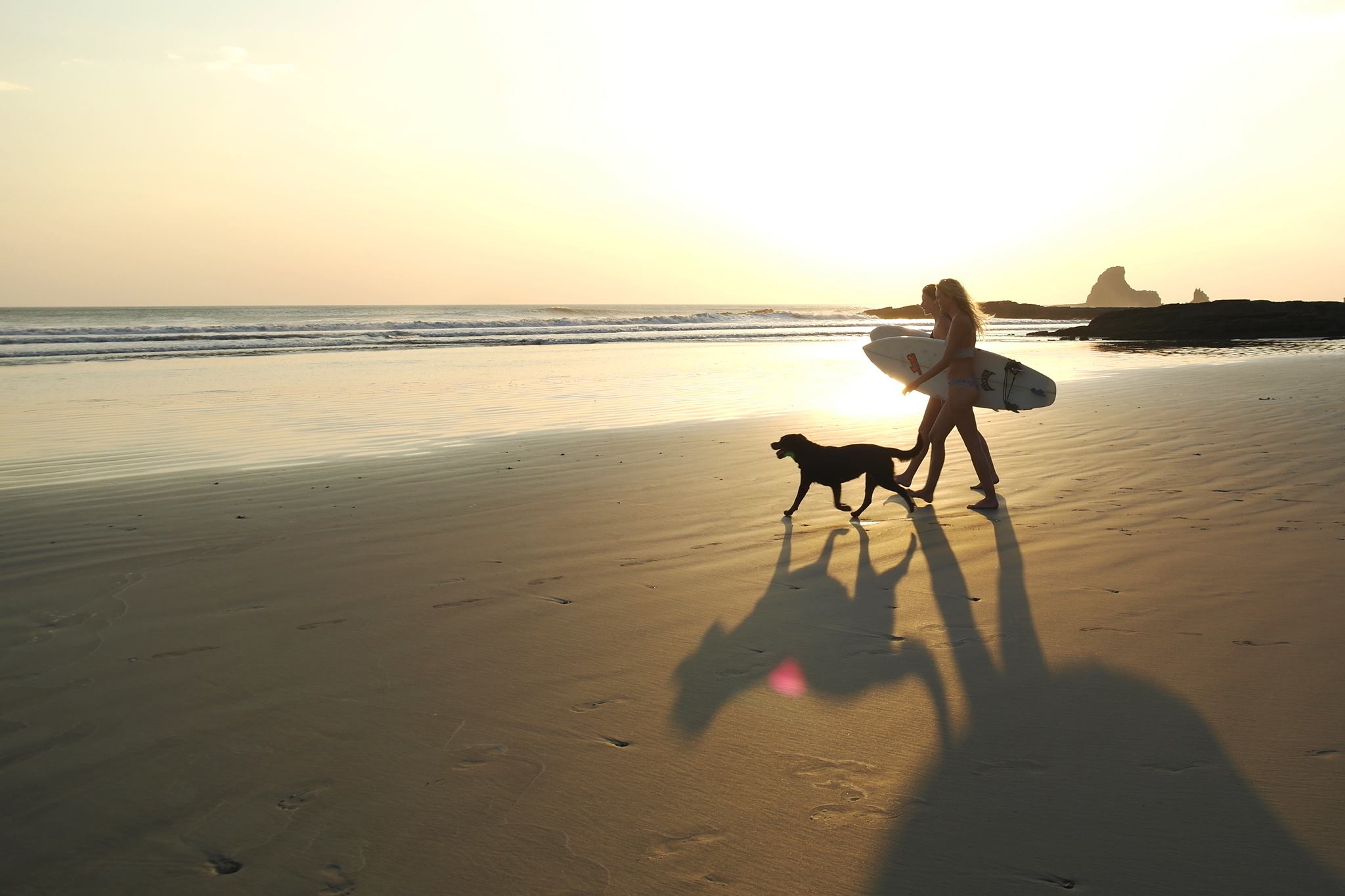 3. Leave your comfort zone
I don't mean to imply that it's always easy to travel on your own. But if you want to find yourself in uncrowded places, unridden waves and empty line ups, you have to leave your comfort zone. The magic won't happen in your safe harbor. Just think laterally. Like I told you, there are lots of girls, who have the same dreams like you do – surfing perfect waves and having fun. My tip: Start your trip right. If you choose your first accommodation, make sure there are surfers around to share the upcoming days with. This fun, surf camp in Nicaragua for example, offers consistent waves, just a short walk from the camp and there will definitely be a stoked crowd around. To leave the westernized culture, Morocco is the place to be. You might think, it could be tricky as a girl, but if you respect the local scenery, you will have a gracious time there. There is a great surf week in Taghazout designed for girls only. It's about surf, yoga, eat, sleep and relax. But what is most important – you will find kindred spirits!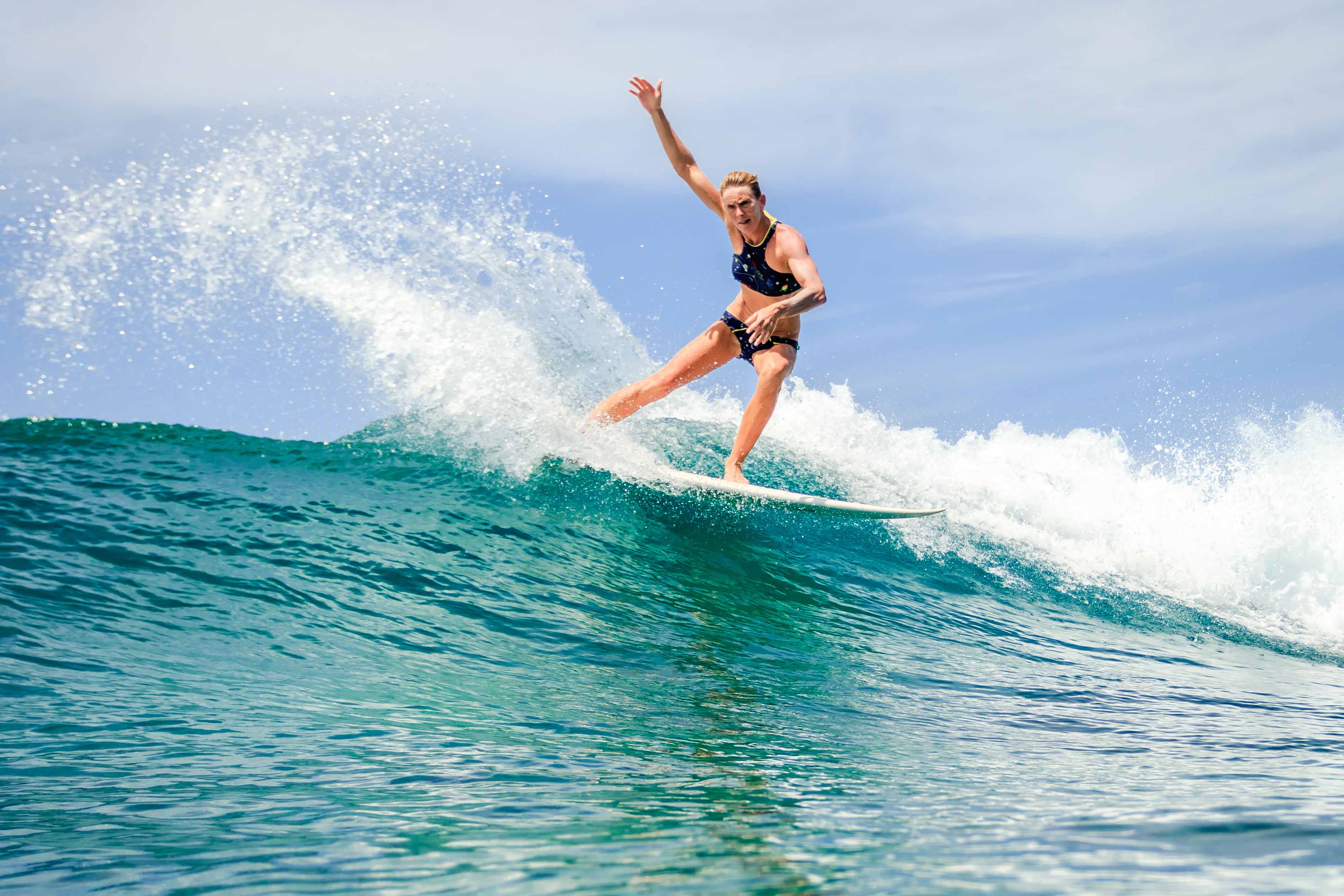 4. Don't force it
If it's not happening, it's not happening. You cannot force your destiny, but you can be open minded and open hearted to your new way of life. Don't feel depressed or homesick, when you have a wipe out. Waves are not always open and people are not always what you think they are. But there will be a few ones, that come with a glassy and open face. These are worth to go for. Don't paddle for the messy ones and waste your energy. If you find yourself in the wrong spot – doesn't matter. There is not always sunshine in paradise and chosen ways might turn out to be wrong. Take the experience along, breathe deep and just leave the random situation. If one wave is closing out, another might stay open. Same with people and travel goals. Just choose the next one.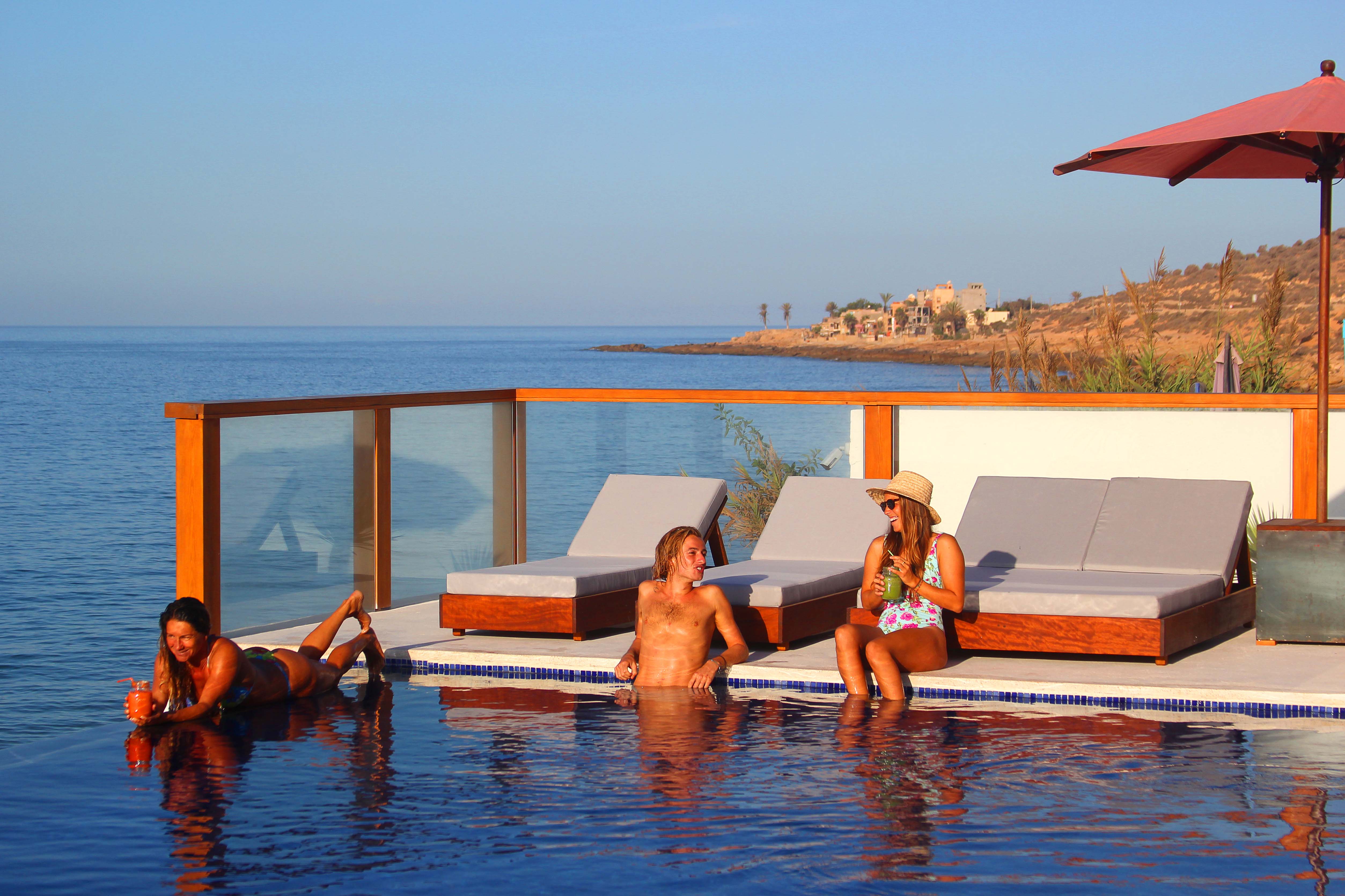 5. High or low budget 
If you're about to figure out if you go on a high or low budget trip, first of all it's up to your wallet. There are many different places with many opportunities to design your travel. Some spots are reachable on good value, means hopping in the next plane, staying in cheap dorm rooms and eat local food. The goal for this decision is definitely the amount of people you will meet. Sharing rooms, kitchens and bathrooms imply insights in intimate spheres of strangers, who might easily become friends. Exotic cultures and empty waves hide themselves on far away islands, like the Maldives. Find an upper class surf camp with pool and comfort  just a short walk and paddle from the famous 'Jailbreak' surf spot. To put it in a nutshell, the lower budget option is the easier way to meet new people, but in the same time the exhausting one.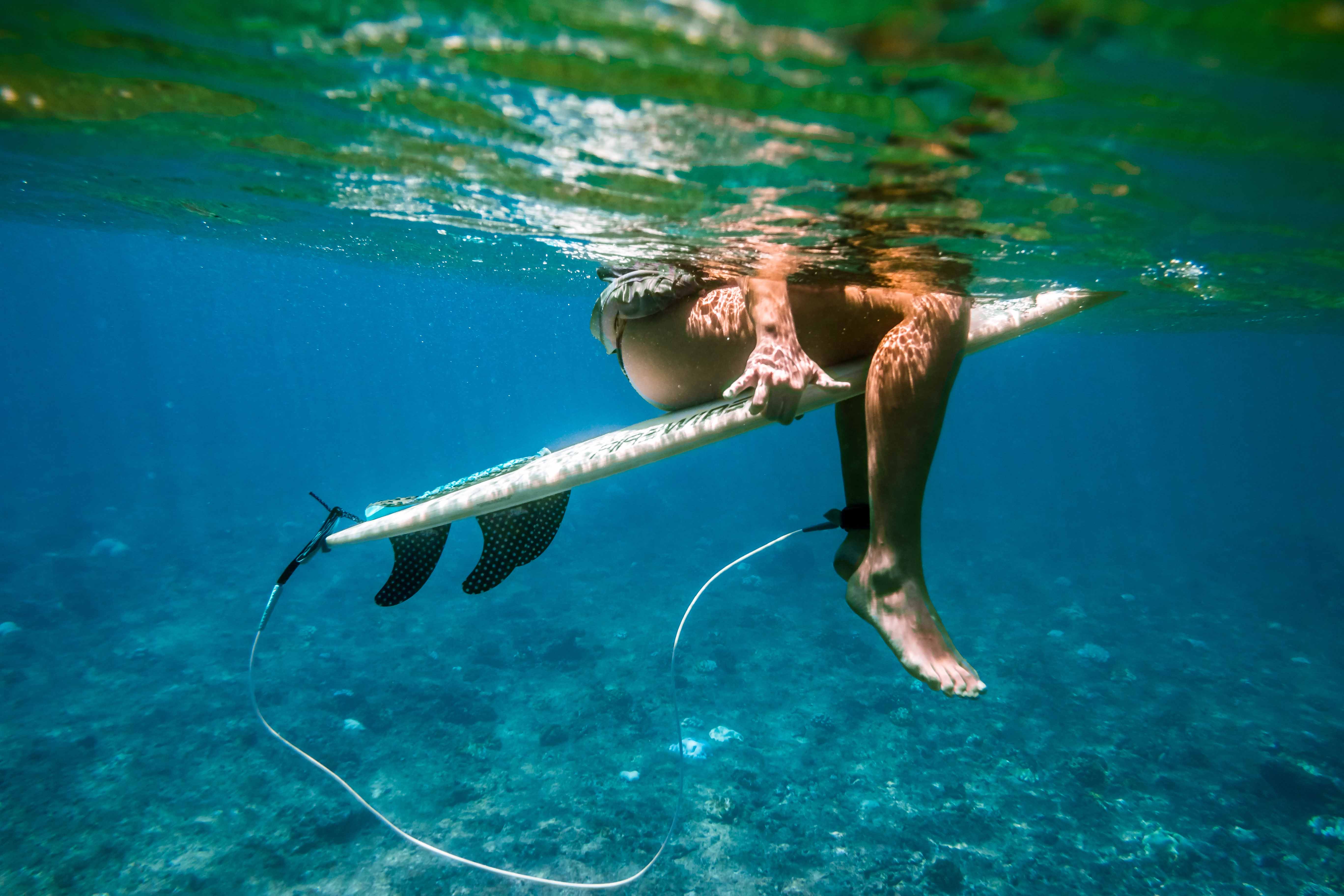 6. The line up – hot spot for meeting people 
Sometimes it doesn't matter where you spend your beauty sleep, as people you meet in the line up make better company anyway. They will stay in your life forever. Why? Because you share the same story – being stoked! You have the same taste of waves and that means a lot. A few weeks ago I ran across this girl, haven't seen her in ages, met her in the line up three years ago. We shared some sweet waves, before our ways split. So when I bumped into her the other night, I can tell you, it was a big hello. The girls you meet in the water will be your surf buddies, storytellers and hopefully friends. No matter if you decide to explore some different spots together or just have an epic surf session – these surfer girls will stay in your life. Sri Lanka offers some mellow waves, where girls definitely rip the line ups. For yoga lovers and surfers its easy to find a place to conquer the Indian Ocean waves with unlimited fresh coconuts. Anyway, in every surf spot around the world could wait a lovely friendship. And who knows, a few love stories have been written in the line ups, too.
7. If you never go, you'll never know
I can go on and on telling you more and more facts and experiences about solo surf travels as a girl, but in the end it's up to you. Get yourself out there, don't hesitate – the world is waiting for you!
<!]]>