<![CDATA[>
Another year is flying past too quick for our liking, and Europe's winter seems all too close. If you haven't felt foreign sand under your feet for a while – or hell, even if you're still bronzed from a visit to Sri Lanka or Bali last month – we've got you covered for your next adventure filled with barrels, tropical azure waters and good times.
Here's where to surf this August and September:
The Maldives (North and South Male Atolls)
The Maldives packs all the traits of a perfect surf trip into one destination.
The small nation sits in the Indian Ocean as a collection of 26 atolls, which are made up of over 1,000 coral islands. It's almost unimaginable that the world spoils us with places as perfect as the Maldives. Incredible conditions in a tropical nirvana, make the consistent waves, and heavenly landscape seem like an illusion.
North Male Atolls
North Male offers protection from the area's variable wind conditions as well as an even spread of left and right-handers. North Male arguably has the most potential in all of the Maldives, especially when the large pulses hit in late summer.
The less experienced shouldn't fret though. With a solid range of breaks for beginners and intermediates (Ninjas, Quarter, Lohis and the 'wave-machine' of Pasta Point), the Northern Atolls are a true Surfer's Paradise, no matter how hard you shred or how many fins your surfboard carries.
South Male Atolls
South Male is the pick on a bigger swell. It's less established than its northern neighbor meaning you'll be met with fewer crowds.
Waves are clean and consistent but slightly smaller than North Male. This is a reason for its lesser popularity but not a cause to skip by it. When it's on, you'll be one of a few kids in a playground full of empty and occasionally hollow waves.
South Male Atoll is also closer to Hulhumale Airport than the North Male Atoll, so might serve as a good starting point for punters who want to explore the Maldives on a surf charter.
For more info on the region, check out our Ultimate Guide to Surfing in the Maldives.
The Mentawai Islands and South Sumatra
Since the 1970s surfers have been exploring the Ments and its next-door counterparts. Over forty years on, they're still surveying these islands and reefs with much to find.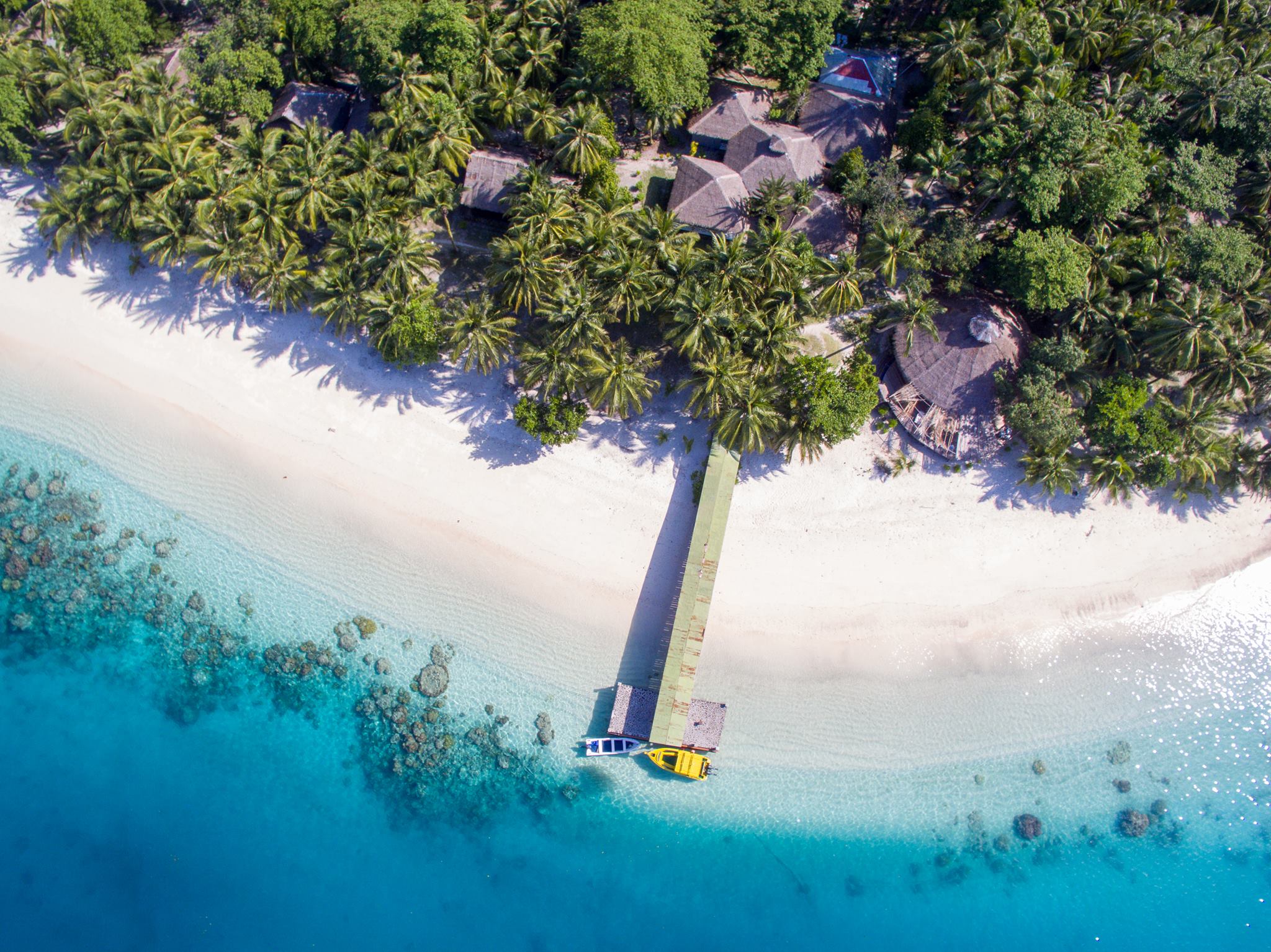 The Mentawais is renowned for throngs of left and right-handers, offering anything from 2-foot playful walls to 12-foot charging barrels. You're more likely to score waves here than almost anywhere else in the world, and the best part of it all, you can leave your wettie at home – guaranteed!
If it's a surf charter you're after, we got you covered. From a deluxe, 129-foot yacht that holds a maximum of 22 guests to a more basic kind of vessel we can arrange pretty much everything your heart desires.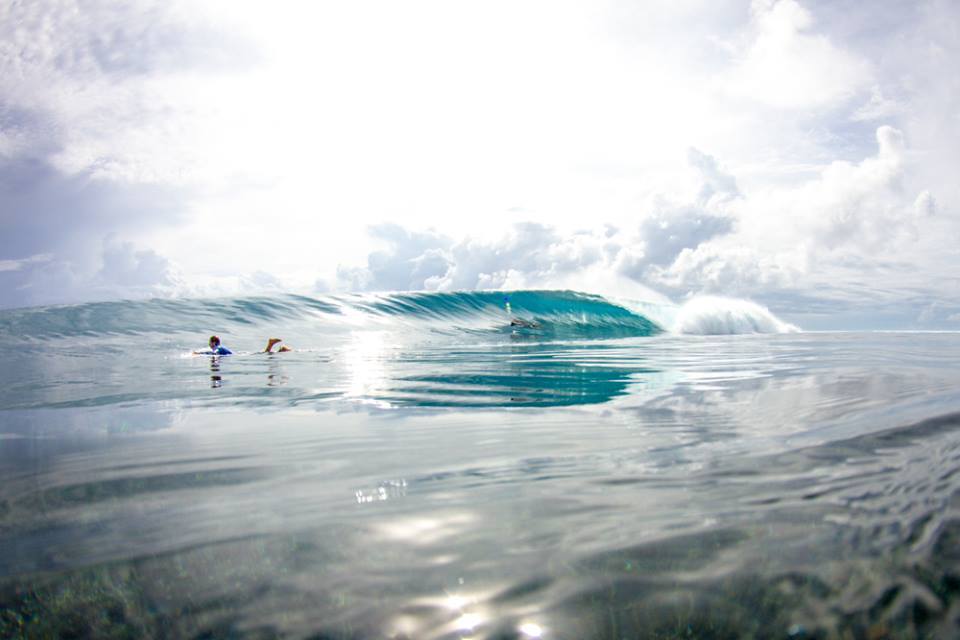 Back on land, Aloita resort is a standout. The stunning lodgings stand alone on a tropical paradise where luxury living meets high-quality surf. Located in the Telescopes/Iceland area, where very few other camps are around, I can tell you from experience this is where you want to be – it's the least crowded spot in the Mentawais.
Nearby, in South Sumatra, there are gems to be found in little known Krui. Not an easy trek that's typically for the adventurous. Arrive by plane to Bandar Lampung airport (an easy flight from Bali) and then prepare yourself for a bumpy 6-hour van ride. WORTH IT!!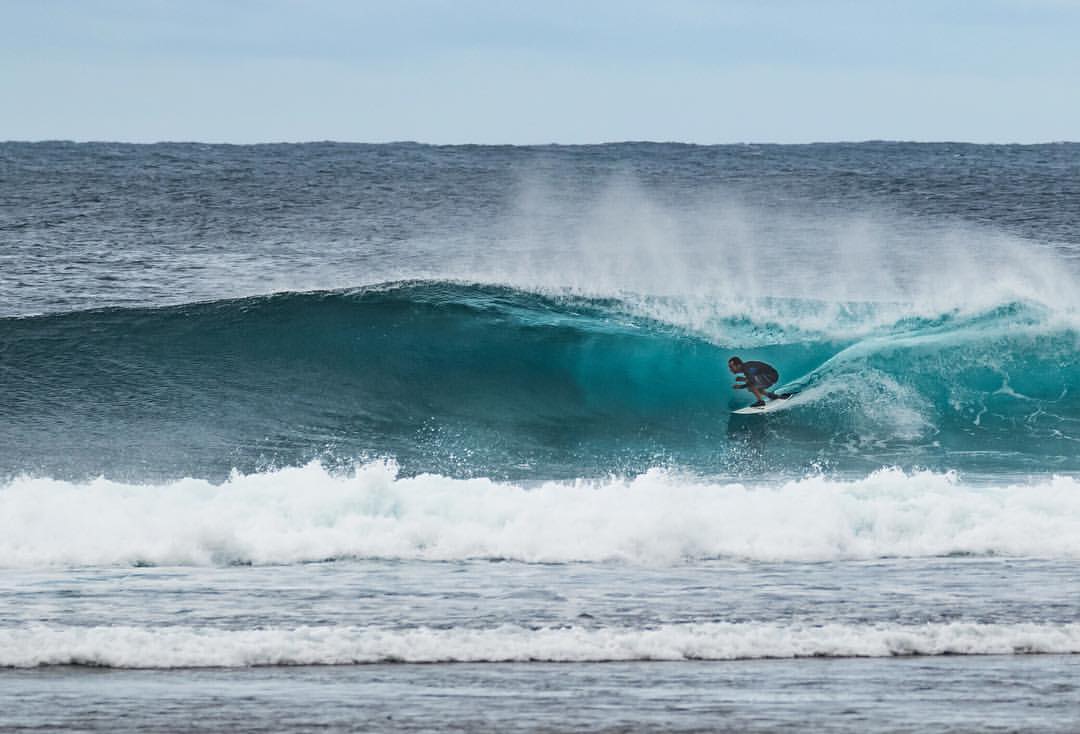 The daily routine ain't bad: Pumping Ujung Bocor will wake you up with the break, pitching perfect barrels, 50m from your cabana's front door. Fill an empty stomach with an in-house gourmet breakfast before or after being the first one in the water.
Later, grab a scooter and belt down the seaside roads toward Jenny's Point or Mandiri beach. With local kids blaring 'hello mister!' as you ride past, hunt down some unpublicised waves as the sun spreads its last rays on tropical perfection.
If it feels like you're one of a few traveling surfers in the entire region – Well, you are!
We have a ton of info on how to make the most of your trip to Krui, starting with the region's best accommodation options. An unestablished surf location like South Sumatra has a line of benefits – generally being empty,  world-class waves.
Bali
No surprise; the most popular jaunt in Indo is to Bali with the world-class perfection of Uluwatu, daylong left-handers all across the Bukit Peninsula, and the "Balinese Pipeline" of Padang Padang.
It does lend itself to crowds, as it's a 365-day paradise. But the myriad of options means you can escape the masses on any given day. Hold off on the Bintangs – if you can beat the morning sun to the water you'll easily conquer the masses.
We've got special offers on some of the best accommodation options in Bali at the moment. Drop us a line so we can get you a tailored surf trip or just scour our website.
France / Basque Country
Let's get out of Asia and back to the last months of relative warmth in Europe.
In August and September, France and its Basque Country turn on for those traveling with a surfboard under the arm. Until the end of September, you can still wear boardshorts as the water temps remain toasty. There are decent swells hitting the shores with winter pulses beckoning. And on the plus side; crowds are tame with most tourists heading home after summer.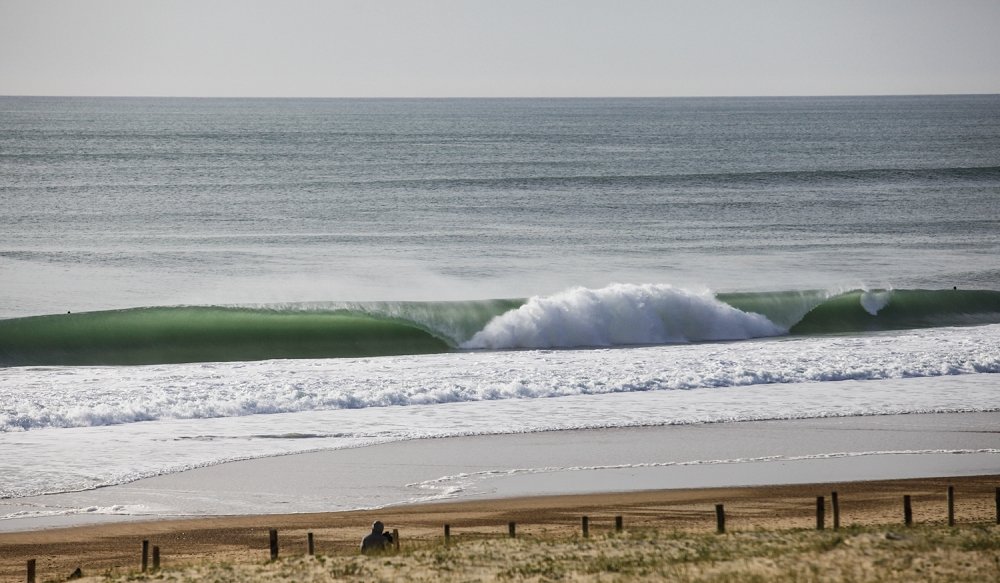 It still shocks me how cheap you can make a surf trip to France, starting with fantastic accommodation value and insane food. The area is rich in culture and even wealthier in waves. Start your European mornings with croissants and coffee, followed by some Atlantic ocean magic. What more could you want?
Head further south, and you'll hit the highly celebrated Biarritz. It's one of the Basque Country's jewels, filled with easy-access, quality waves, with only San Sebastian as a potential rival.
San Seb is only forty minutes from Biarritz, so if you were on a mission along the French/Spanish coast have a break from the autumn sun under a few Basque barrels.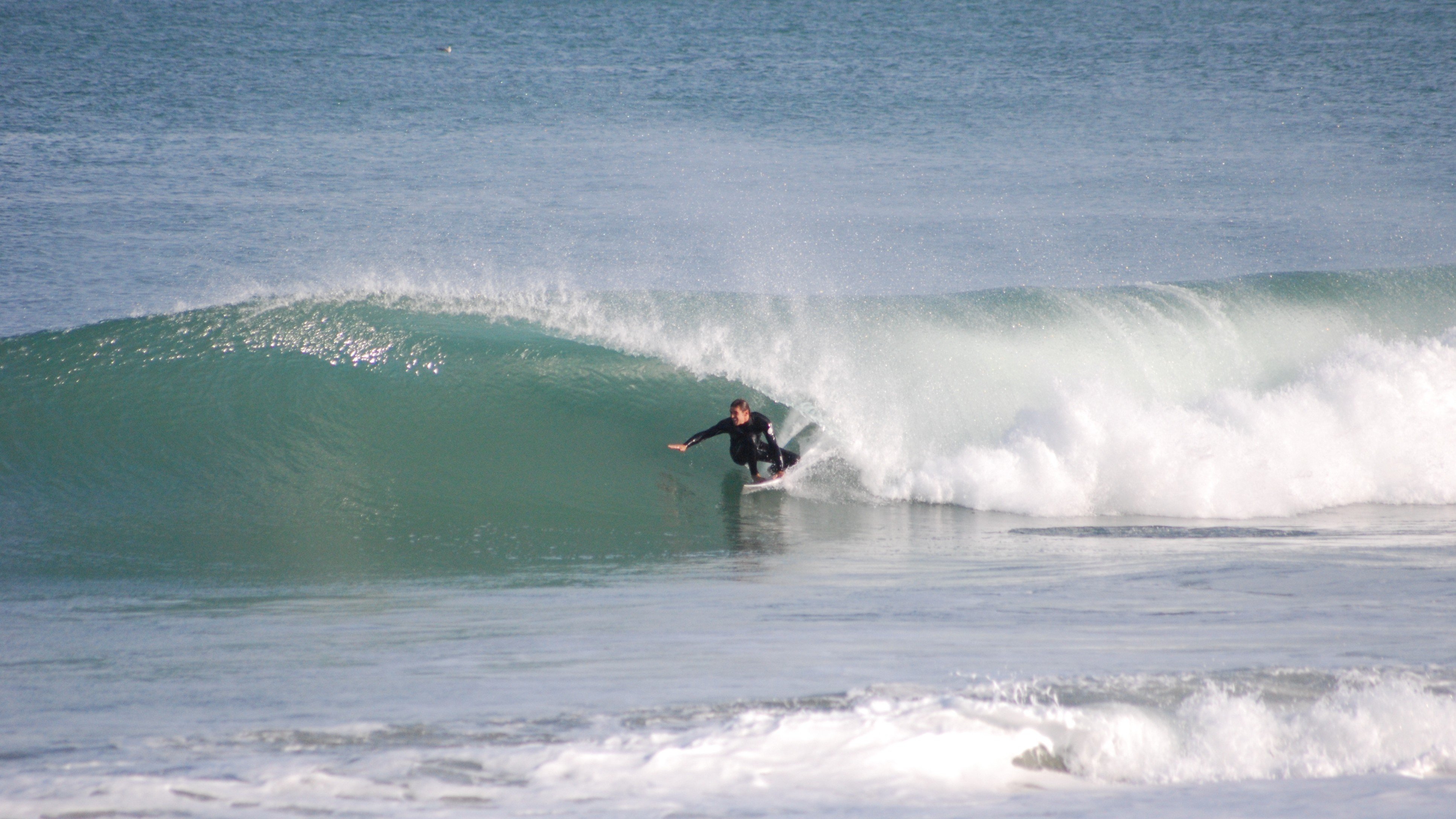 The year is moving swiftly and the seasons changing just as fast. So gather the crew, the partner or the family, and gear up for an August/September adventure you'll rave about for the rest of the year.
<!]]>