<![CDATA[>
Ahh the Maldives… We all have that friend who will harp on about their epic barrels on their last trip, or have our own colourful stories to share at the sniff of a conversation about booking in a wave-seeking adventure. It's difficult to give advice to first time adventurers to the Maldives without cutting yourself off mid conversation with a "phwoah… you just have to go". But there are still ways to make the best trip ever an even better one by digesting a few simple but valuable insights…
1. Research the spots
Your operator will be hard to beat for Gandalf-like wisdom on local waves. But to save yourself from fearfully nodding when the boat decides to hit up 6-foot slabs at a reef break you can't even pronounce, it's good to have an idea what waves are on offer. Fortunately, the Maldives is home to an array of surf spots for an equally wide range of abilities.
The surf season in the Maldives starts February/March and goes til October/November. However, you can surf all year around if you have the budget and the time to explore other areas than the Male Atolls. The best time to surf in the Maldives depends on the area, the duration of your stay, your budget, and your skill level.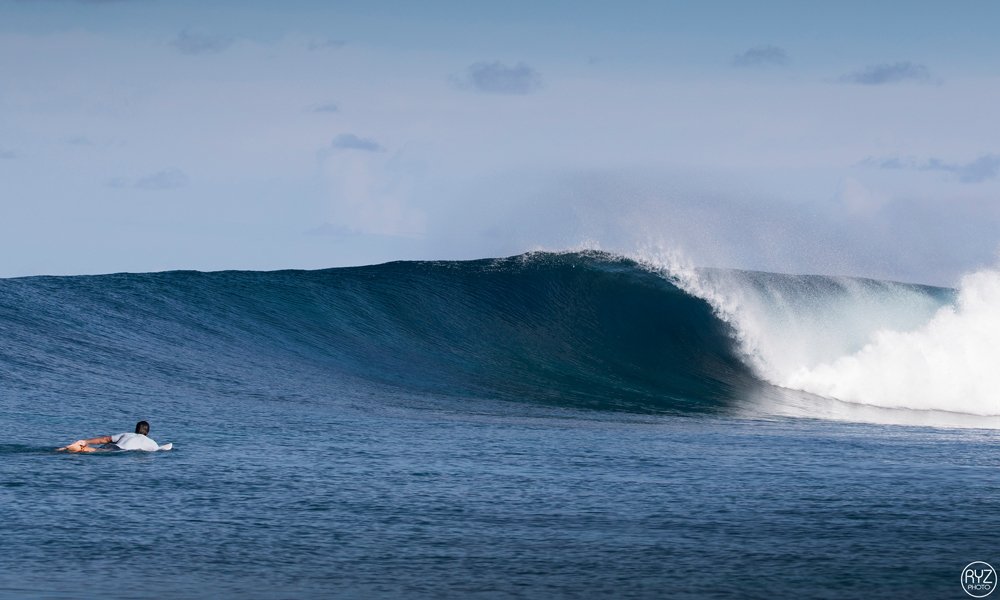 Male Atolls (North & South Male Atoll)
This region offers fantastic waves and is the most accessible. The best time to visit is from March/April until September/October. North Male Atoll is probably the best surf area in the country considering wind protection, swell consistency, and reef setups. However, it is also the most crowded area of all. South Male Atoll is a bit more blocked from Vaavu Atoll. But with bigger swells coming from the east, the Atoll is a hidden gem. Almost all boats are based in this area means you will generally find the best rates here (US$130-300 or more per person per night depending on the standard of the boat).
Central Atolls (Laamu/ Thaa / Dhaalu and Meemu Atoll)
This region is relatively easy to access. But you still may need to fly one leg or sail quite a bit. The minimum recommended trip duration is 7 nights, but better to extend to 10 nights. The area is quite uncrowded. Trips tend to be 60-80% more expensive than in North Male due to fuel surcharges, relocation of the boat and/or domestic flight costs. There are waves to be found on southwest, south and southeast facing spots. Surf season is all year round with March to October being the most consistent time of the year.
Related article: Maldives Guide to Surfing Perfect Waves at Luxury Niyama Resort
Southern Atolls (Gaafu Dhaalu / Alifu or even Adds Atolls)
This region picks up the most swell. Waves down there are usually bigger than anywhere else. There is nothing that blocks that area from any swell. The area is uncrowded (a bit busier in March/April) and you will find perfect reef set ups. Boat Trips are usually around 100% more expensive than in North Male. You can surf in the area all year around with waves peaking from March to October but even fairly consistent waves in the remaining months. The best compromise between winds and swells are probably between the end of February til' May, and September til' November.
Northern Atolls (Baa / Raa / Lhaviyani and Noonu Atoll)
Those atolls are still fairly unexplored. Only a handful of local surf guides know those areas well enough to guide trips here. There are spots exposed to the southwest and southeast. Swell windows and reef setups are less favorable than in the other areas so that the consistency is lower. However, this area is definitely one of the most uncrowded tropical surf destinations in the world. It is rare that you need to share waves at all. Great for longboarders, SUP surfers and for those short boarders willing to trade consistency for no crowds.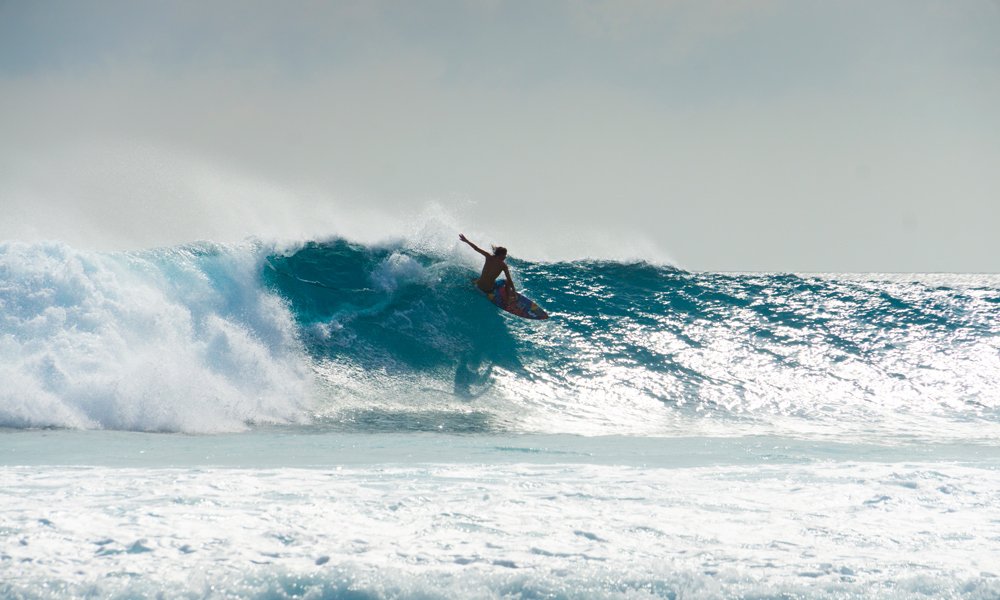 2. Equipment
Needless to say, a snapped leg rope will be a problem equal to snapping your board if you're not prepared with a replacement. The Maldives has increased in popularity over the years, but this doesn't mean you'll be spoilt with choice when Googling a local surf store in Asia's smallest country.
The suggestion would be to grab spares of everything (and spares of your spares). 2-3 surfboards is not overkill (namely your "go to" board, your small wave board, and one that moves well in big swell), nor is several spare fins, an additional couple of leg ropes, and enough tropical water wax to open a small candle store.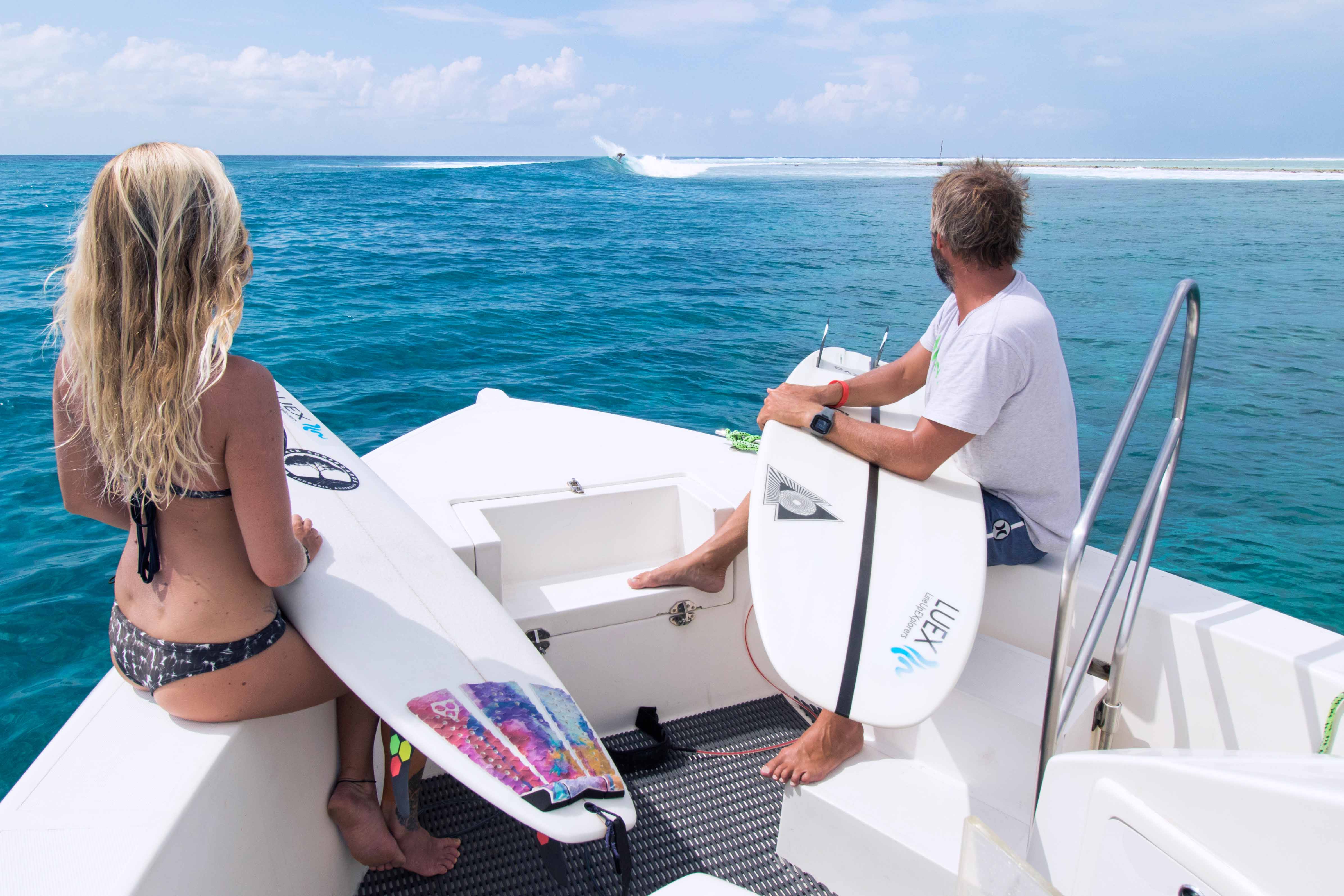 Beyond surfing equipment, it's recommended to take along a first aid kit for the inevitable cuts, knocks, and bruises. Throw in insect repellant, booties, and sunscreen for defense against the natural elements. And be sure to pack a decent book to rest on your chest as you sway carelessly in your boat's hammock.
3. Budget
This one shouldn't be understated in importance. But it also should not be the defining factor on whether or not you venture to one of the world's finest surfing regions. Generally, trip lengths are booked between 7 and 14 nights, and specials are always on offer throughout the year.
Affordable options are readily available for the spontaneous traveler who dares not to wait and save for their surf mission. Starting at $125 per person per night, it's hard to beat Dream Catcher II. Your dollar will stretch far on the 107-foot yacht, which contains all the essentials including air conditioning, hot water, Wi-Fi, TV, safe and sound system. The same budgeted traveler should also consider to surf with the Koimala, which is similar in price but only required 4 guests for it to set sail. The service is outstanding, and the smaller vessel will certainly give you the intimate surfing experience that all chase on these otherworld adventures.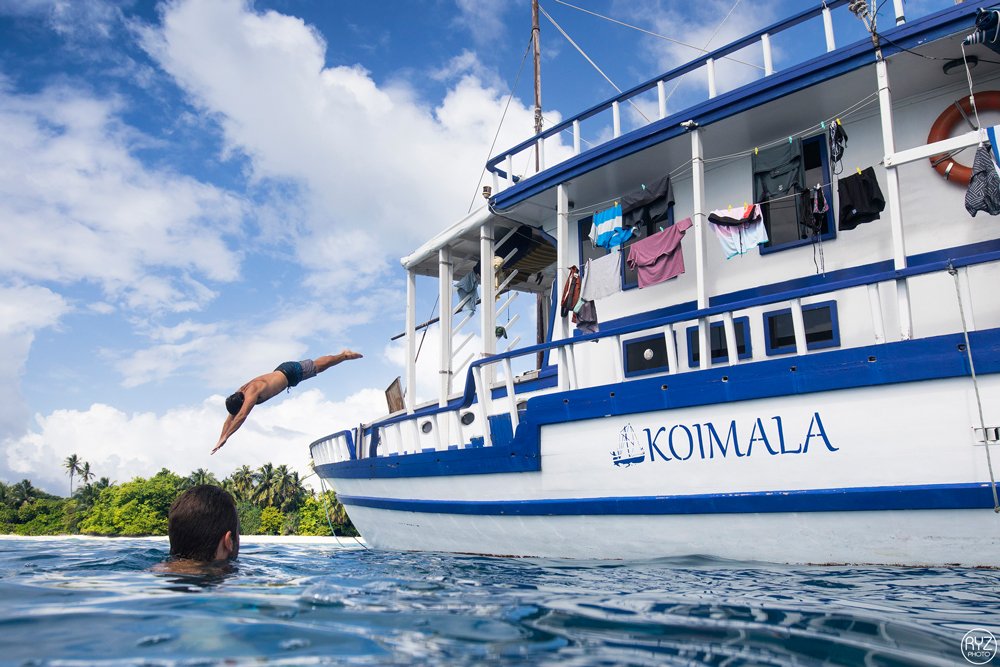 Moving up the pricing list, the luxurious Gurahali averages $200 per person per night. There's nothing not to love about this operator, which can aptly be described as a deliciously comfortable one. Private charters start with six people and solo travelers are welcome.
A great option for families and couples is the stunning Fantom. They boast tailored trips, luxurious cabins, and a chef who has spent the last 25 years filling bellies with the freshest of local produce.
Finally, for those who follow the 'you only live once' idiom, Soneva In Aqua is the relaxation hub for the relaxation addicts, with spa treatment and Sous Chef readily available. The staff has even been trained to lead stargazing sessions by a Soneva astronomer. The charter is simply stunning and the service would rival any five-star hotel found on land.
Not mandatory, but certainly altruistic, it's always very well received by your hardworking crew when a tip is given; something to keep in mind when constructing your impressive budget spreadsheet on Excel.
4. When to go?
Generally, the Maldives is targeted for waves anytime throughout the year. The bigger sets and stronger winds will be seen from May to October, with it mellowing out between March to May in the months of clean and glassy waters. Check the charts for prevailing winds, which tend to swing from month to month.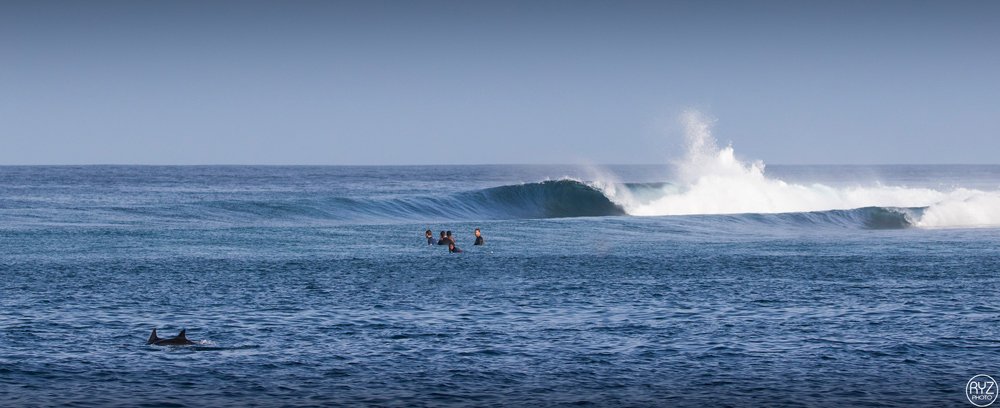 Feel free to ask the specialists at LUEX for more detailed advice on surf packages, and avoiding unexpected headaches on the journey to your slice of surfer's paradise. Last but not least, don't forget to bring the one tool every charter boat gloater needs… the camera. You'll want the visuals when harping on to friends about that epic trip to the Maldives.
<!]]>