<![CDATA[>
If you REALLY want to tick a new surf destination off your bucket list but none of your mates are available, sometimes there's just nothing for it but to fly solo. This is a guide to planning the perfect solo surf trip, with our Top 5 Trips for solo travellers – who knows, with no one but yourself to please, it might just be the best trip you ever do!
Planet Earth is a big place, and as over 70% of it is ocean with around 620,000km of coastline, there are a LOT of places to go surfing. Long distance travel has never been quicker, Google Earth means scouting new potential surf destinations is so easy that new spots are popping up every other day, and the wonders of the internet mean the surf media gets our eyes on all these new discoveries with just the click of a button; consequently bucket lists grow daily, and there isn't enough aspirin in the world to deal with the headaches that ensue when trying to get your family and friends to agree on where and when to go on your next trip. Sometimes, if you really want to tick somewhere new off your list, you just have to step up and go it alone.
Luckily for us, surfing is a fairly individualist and selfish sport, and solo trips are much easier logistically than many other sports: there's no need for a well-equipped group of friends to watch your back like when backcountry skiing in avalanche terrain, or for belay buddies as on climbing trips. You just have to make your way to your chosen destination, paddle out, and ride a wave back to the beach. Pretty simple, really.
Despite that, there are some factors you need to consider when planning your trip, to keep everything easy and make the most out of your time away: preferred type of waves, accommodation vibe (social camp or quiet retreat), cost, ease of travel, and journey time. Here are some tips to help you plan your next solo trip.
Destination
Naturally choosing where to go is the single most important factor in planning a surf trip. There are just so many great surf spots, which are increasingly easy to get to, that making the final decision can actually be pretty tough. If you're travelling at short notice it's easy: check the surf forecasts, and head to wherever is about to get a good swell. There's pretty much always somewhere firing in the Indian or Pacific Oceans.
RELATED ARTICLE: How to Plan a Surf Boat Trip
If you're planning well in advance, the world is oyster. If you're feeling spontaneous you can always just fling a dart at a globe and let the fates make the decision for you, or start narrowing down the options more intelligently.
When do you want to go, and where is in season? Indonesia gets great waves with incredible consistency from July through September, though something is pretty much always cooking in the Mentawais; Portugal and Morocco start firing with powerful surf and cool offshore winds from around September/October; Sri Lanka is warm and glassy throughout most of the Northern Hemisphere winter, while the Maldives offer clean, sapphire blue waves from March and bigger swells from May. The dual options of Pacific or Caribbean coast in Central America mean you can find good waves there pretty much all year round, and likewise in South America where you can choose between the Pacific and Atlantic coasts. Africa has an absolutely bewildering amount of surf spots – the most iconic is easily J Bay, which starts cooking in March and works through September, while Senegal is at its best from November to February.
Make a list of the destinations in season when you want to travel, then break it down further:
What sort of waves do you want to surf? High performance and shallow reefs, mellow beach breaks, long grinding points?
How far are you will to travel? Indo is a long flight from just about everywhere, while Europe and Central America are generally pretty accessible.
How 'different' from home do you want to get? Asia is absolutely crazy, but you'll have to deal with touts trying to rip you off at every turn. Bali is pretty modernised and offers a manageable taste of the exotic for inexperienced travellers looking for adventure, compared to the wilds of the outer islands where some 'travel savvy' comes in handy. On the other side of the coin, the Maldives are more 'civilised,' yet (at least around North Male) lack a little in the adventure department.
What's your budget? While flights to Sri Lanka can be expensive it's much cheaper than Europe or the US once on the ground. If you have money to spend, it's hard to top a boat trip in the Mentawais for a pure surf experience, but you'll definitely be paying for the privilege.
RELATED ARTICLE: Why You Should Surf South West Sri Lanka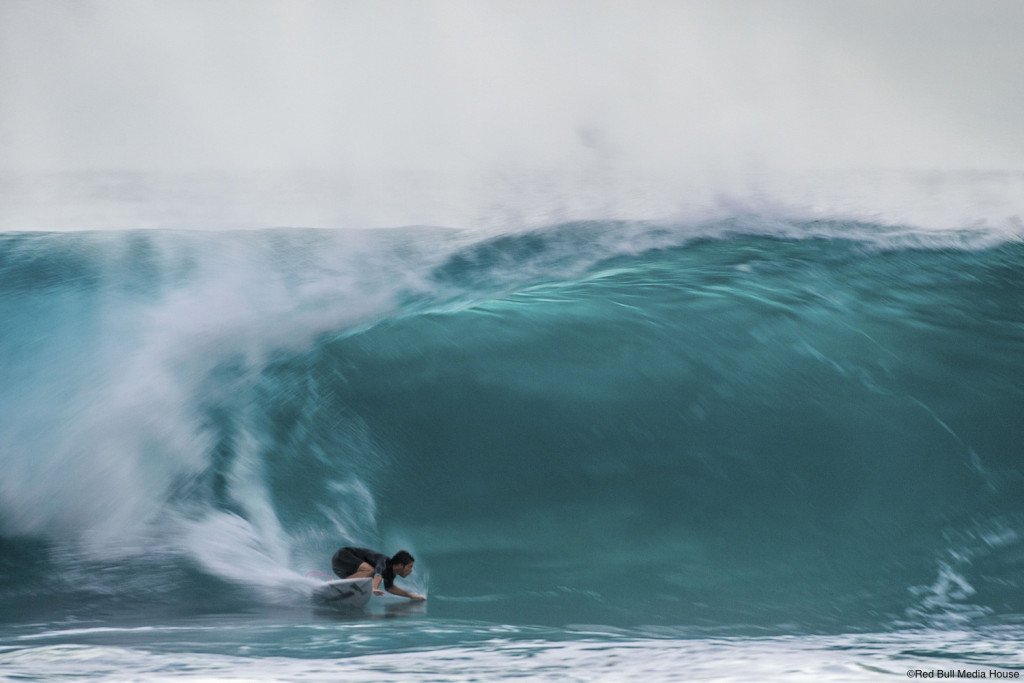 Type of Accommodation
Where you stay will really affect the vibe of your trip, and is one the key factors to making a solo trip a success. You may be traveling solo purposely in search of some solitary 'me time,' or your single status might be imposed because none of your surf buddies were free to come along. Do you want to get off the grid and away from society, or would you prefer somewhere more vibrant where it's easy to meet people? Do you want to get back to nature and live like a hermit – eat, surf, sleep, repeat – or do you want a comfortable 'holiday' with air con, a big double bed, swimming pool, and free wifi?
Surf Camp – The social aspect of surf camps makes them very popular among solo travelers, with the instant opportunity to meet fellow surfers and make new friends – the perfect way to take the 'lonely' out of solo travel. Despite the name, most don't involve actual camping – they're more of a hostel-type vibe. You can find surf camps all over the world, and they're normally very easy on the wallet: you can normally choose between shared dorms or private rooms, and food, surf guiding/tuition and equipment rental is often included in the price.
Surf Boat – If you are the kind of surfer with a wave-riding appetite that can only be fed by exploration, then a surf boat trip could be the perfect choice. On a boat trip you will not just be next to but on the ocean throughout your trip. Most boat trips are in Indonesia and the Maldives, and can get quite expensive – especially in the more far flung destinations like the Mentawais Islands. However, they are perfect for the solo traveller looking to get off the beaten path – especially 'open boats,' which are basically small floating hotels which you can join on any date and for any period of time you like.
Road Trip – Surf road trips are for all those with an explorer in their soul, who have dreamed of riding in remote locations but can't get past the logistical nightmare of the how and where to stay. Groups tend to be quite small, so it's easy to integrate as a solo traveller and get to know everyone on the trip. They're about the easiest and cheapest way to score a lot of different surf spots and travel around a country on one trip, without the associated costs hiring drivers by yourself or navigating confusing or non-existent public transport systems.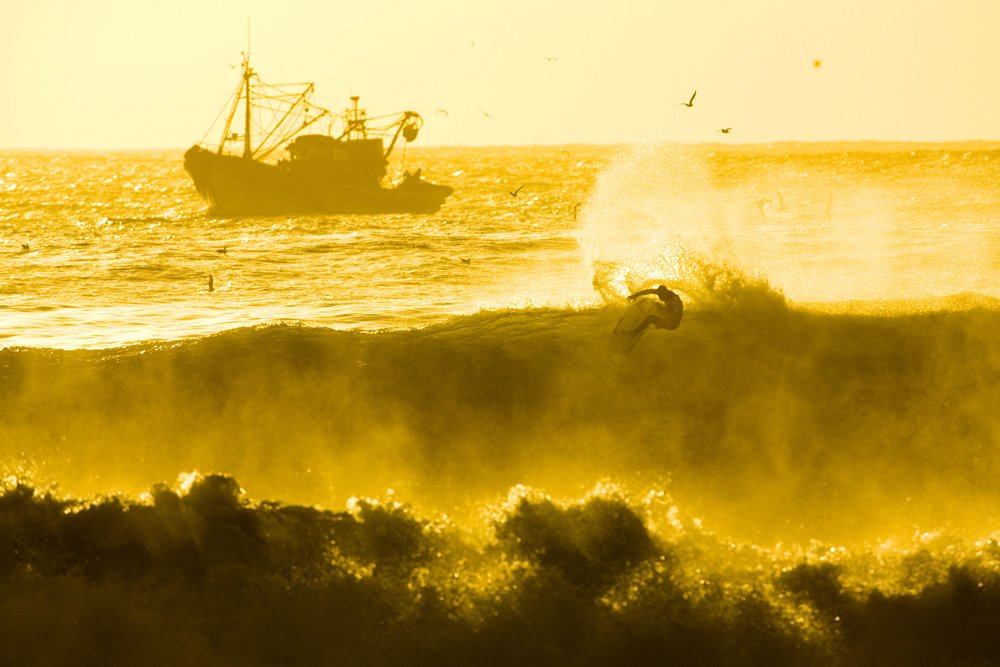 Camping – Camp sites are the budget travelers' dream and definitely the least expensive way to go: the ideal choice for those who have big dreams for surf travel but just don't have the bank balance to match. You don't get any services or extras with camp-site options – it's just you, the surf and as much time as you can find to enjoy it. In fact, camp sites are really all about the surf, and finding an ideal spot for your own skill level whether you're a novice looking for something gentle and forgiving or a hard-core charger seeking out the fast and the hollow. Good surf campsites are most common in France, Spain and Portugal, and the huge variety means you can find somewhere to suit no matter your reasons for travelling solo: pick a vibrant party site if you want to socialise, or somewhere quieter if you want some time with just you and the waves.
Self Catering Apartment – Not every traveling surfer wants a whole range of surf services – sometimes all you need is perfect surf out front and a comfortable base to enjoy it from. If you're a competent experienced or advanced surfer and just want somewhere nice to stay near some fantastic surf, you're happy to cater for yourself and want the freedom to come and go as you please without compromising quality, then simply renting an apartment and hire car/moped is the way to go. There are good options all over the world – think of a popular surf area and the chances are that there will be something to suit for your surf trip.
Top 5 Surf Trips for Solo Travellers
Lapoint Surf Camp Bali

Variety is the spice of life, and at Lapoint Surf Camp Bali you have a foot in two different worlds – a peaceful retreat, with easy access to rampant hedonism and powerful Indian Ocean swells. The camp is right amidst Canggu's serene rice fields, but very close to nightlife hotspots like Deus Ex Machine and Old Mans, with world class breaks also within walking distance.
Private bungalows and shared dorm rooms are available, of which the latter in particular are great for solo travellers, with the chance to instantly tap into a shared social scene. When you're not out in the warm ocean catching waves you can lounge in the garden and soak up a few tropical rays, or take a dip in the pool for an instant cool down.
The famous left hand reef break Echo Beach is just down the road – fairly mellow at high tide but a little more challenging when the tide drops, with occasional barrels up for grabs. The other Canggu breaks are also very close, and if you want to explore further Lapoint's guides will get you to wherever the best surf action is, depending on your ability and conditions at the time.
Oceano Surfaris Maldives
 The Maldives share more than a passing resemblance to paradise: they're basically a chain of tropical atolls ringed by coral, set in the crystal clear Indian Ocean and blessed with reliable fun size waves ideal for surfers of all abilities.
Oceano Surfaris operate the boat 'Anloran' there on an open boat concept from April up to November. It's essentially a floating hotel, and the easiest and most flexible surf package in the Maldives. You can join and leave the boat whenever you want, so simply find the cheapest flights you can and book a berth – you'll be picked up according to your flight times and transferred by tender boat to wherever the main boat is anchored that day (wherever the waves are best at the time!). At the end of your stay, the tender will again transport you back to the airport for your outbound flights.
Accommodation is in air conditioned double bunks, and the boats bar, indoor and outdoor dining rooms and sundeck are perfect to get to know your fellow passengers between surf sessions.
Moroccan Surf Adventures Explorer Tour
This unusual surf road trip helps you to discover empty waves between Safi and the Sahara. The exact route depends on the wave conditions forecasted for your trip, and as such, your accommodation will depend on where you are. This is what it takes to get you the best surf, and you might find yourself sleeping in tents on the beach, or at other times staying in comfortable Moroccan riads.
This trip is all about the surf so set itineraries are not the order of the day here. However, there are some things which are certain – the waves, the comfort of knowing you will be well fed, and also plenty of good, restful sleep to keep up your energy.
The trip is available for advanced surfers only, to ensure you get the most out of the wave hunt and to maintain a certain level and constancy within the group: it's all about high quality waves without the crowds associated with more developed spots. It's an all-inclusive package so you don't need to worry about anything other than surfing; it's the perfect antidote for committed surfers sick of fighting it out with the crowds at the famous breaks.
Dreamsea Surf Camp Portugal
Located on the mid-west coast of Portugal, Dreamsea is a perfect destination for surfing due to the constant swell, variety of waves and year round warm weather. The atmosphere is buzzing, as young people from all over Europe come to enjoy the beach, sun, waves and parties; it's perfect for solo travellers looking for a more social experience.
Acommodation is in either 'glamping' or normal tents. The normal tents are equipped with wooden floors, lighting and power, while the 'glamping' tents are even more cozy and comfortable: fully furnished, with all bedding included so there's no need to bring a sleeping bag or duvet.
In addition to the surf, there are also optional weekly activities, including trips to Lisbon, beach volleyball, movie nights, barbeques. You can add surf lessons to the package, with the option of 'normal' course or 'intensive' courses for anyone keen to progress fast, plus airport transfers or the Surf Express Bus from many big EU cities.
Hooked Cabarete
Located on the North coast of the Dominican Republic at Carbarete, the quiet and peaceful apart-hotel Hooked Carbarete is just 300 metres away from some fantastic Caribbean breaks. It's perfect for some alone time if you just want to get away from it all, though the communal garden and pool also provide a space to socialise. Accommodation is comprised of little studios, which are ideal for solo travellers: with your own self-catering facilities you can cook your own meals, so you never have to finish your session early when the surf's pumping just for imposed meal times.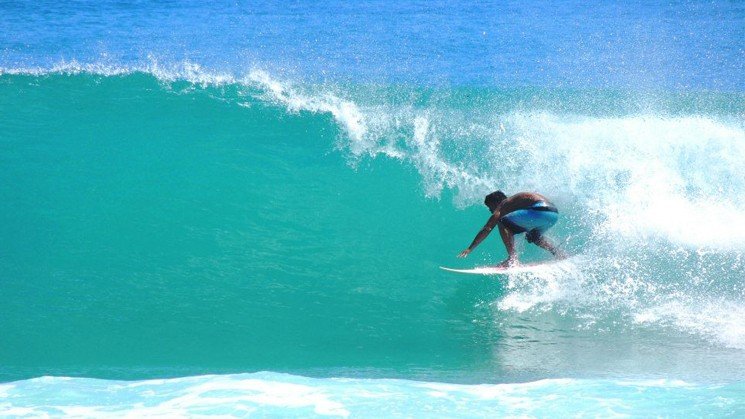 The reef break at Encuentro is the nearest surf spot, providing very consistent waves year round, though it's at its best from November to April, when regular ground swells from Canada reach the Dominican north shore. It's a great spot: uncrowded, and the lineup is friendly with a relaxed atmosphere. The nearby Coco Pipe – the Dominican Pipeline – provides some heavier waves and barrels on a good swell.
There are various packages available, so you can add surf lessons if you're starting out or just feeling a bit rusty. Yoga classes are also possible, plus frequent trips to other surf spots if you fancy a change of scenery.
At LUEX we have so many more trips perfectly suited to solo travellers – no matter your surf skills, appetite for adventure or budget. Get in touch with our surf travel experts today to discuss your requirements and start planning your trip!
<!]]>