<![CDATA[>
Despite the oft-used proverb, a family really doesn't have to be a ball and chain keeping you from the waves! There's an art to combining a surf trip with a family holiday, and done correctly it can be even better than a road trip with the boys.
Back in the day, a surf trip probably meant chucking your board in the back of your mates van and hitting the road in search of waves. Living off pot noodles, cheap beer and energy drinks, life was so good that it didn't matter if you went a week without a shower – at least until the pot noodles and caffeine caught up with your bowels.
Time waits for no man though, and when you hear that patter of little feet for the first time you know life will never be the same again – but that's no excuse to give up your hard-earned surf trips! The simple truth is that many surf destinations are equally great for family holidays: if you can find a place where everyone can have fun and enjoy themselves – whether that's building sand castles, sipping cocktails in a hammock while reading the latest Jilly Cooper novel, enjoying a massage in a spa, or even learning to ride the shore break – you'll be paving the way to more water time in the future for all of you.
Most of our Maldivian resorts are really picture-perfect for a family holiday due to their amazing kids-clubs. While the resorts in Indonesia don't really have that, they make up for it with incredible hospitality, warmth and care given by all local staff.
Phil Spaninks, LUEX's Indonesia & Maldives Expert
De-bunked: The Factors to Consider for the Perfect Family Surf Holiday
There are certain essential ingredients for a successful family trip, and you have to find a destination that combines as many of them as possible. We can split these into three basic categories: Your/Surfer's needs, Non-surfer's needs, and kids needs.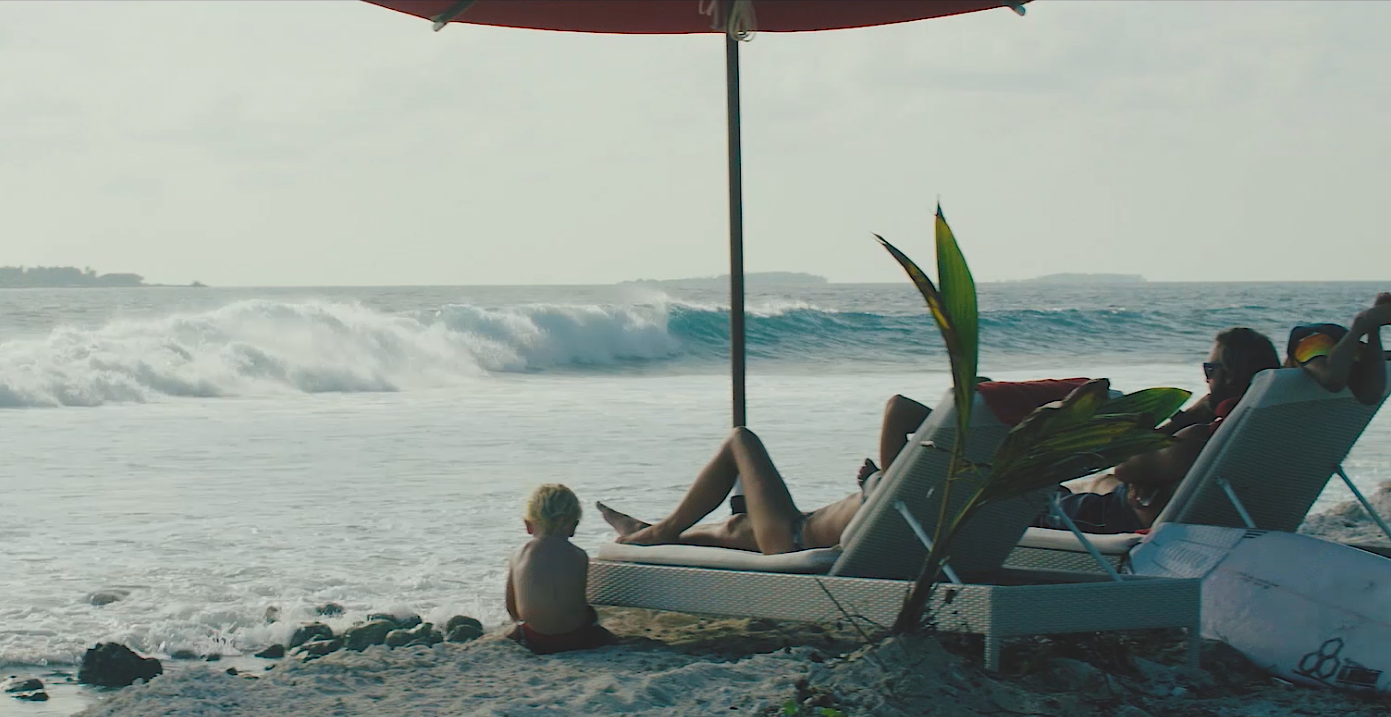 Surfing Parent's Needs:
On the face of it, your needs are fairly simple: good surf. There's a little more to it than that though, as the rest of the family won't be too happy if you spend every last minute of the day chasing waves. The key is to make surfing as time-efficient as possible. You need a destination with consistent, quality swell so you can plan your sessions ahead, rather than having to spontaneously drop everything when the waves start firing. In a perfect world you'll have several nearby spots with different exposures to choose from, preferably including some wind-protected and tide-independent spots. The closer your accommodation is to the break, the less time you'll spend travelling, meaning more water time per session. Ideally you want to actually be able to see the waves from your accommodation, so you don't waste additional time checking conditions. The cherry on the top is warm, tropical water: not only is surfing just in board shorts simply more fun, but changing in/out of wetsuits again cuts into your actual surfing time.
No roads, no traffic, no noise, no worries… The Maldivian resort islands have to be some of the calmest and quietest in the world meaning very little is at risk for your young ones. For safety reasons, we always recommend Beach Villas for our families with very young children, but as soon as all your kids are at an age where they know how to swim, overwater accommodation can be lots of fun, too.
Martin Jenner, LUEX's Maldives Expert
Non-Surfing Parent's Needs:
Obviously these will depend a lot on what your non-surfing parent likes to do, but we can generalise a bit: romantic destinations with good restaurants, spa facilities, yoga classes, swimming pools and pretty beaches are usually a hit. For the more adventurous, look for a destination with plenty of sporty activities, like horse riding, snorkeling, scuba diving, etc. If you can combine all these things with a nice resort or hotel that's a pleasure to spend time in, in close proximity to the break and children's' facilities, you're onto a winner. Some form of crèche or childcare can be useful too.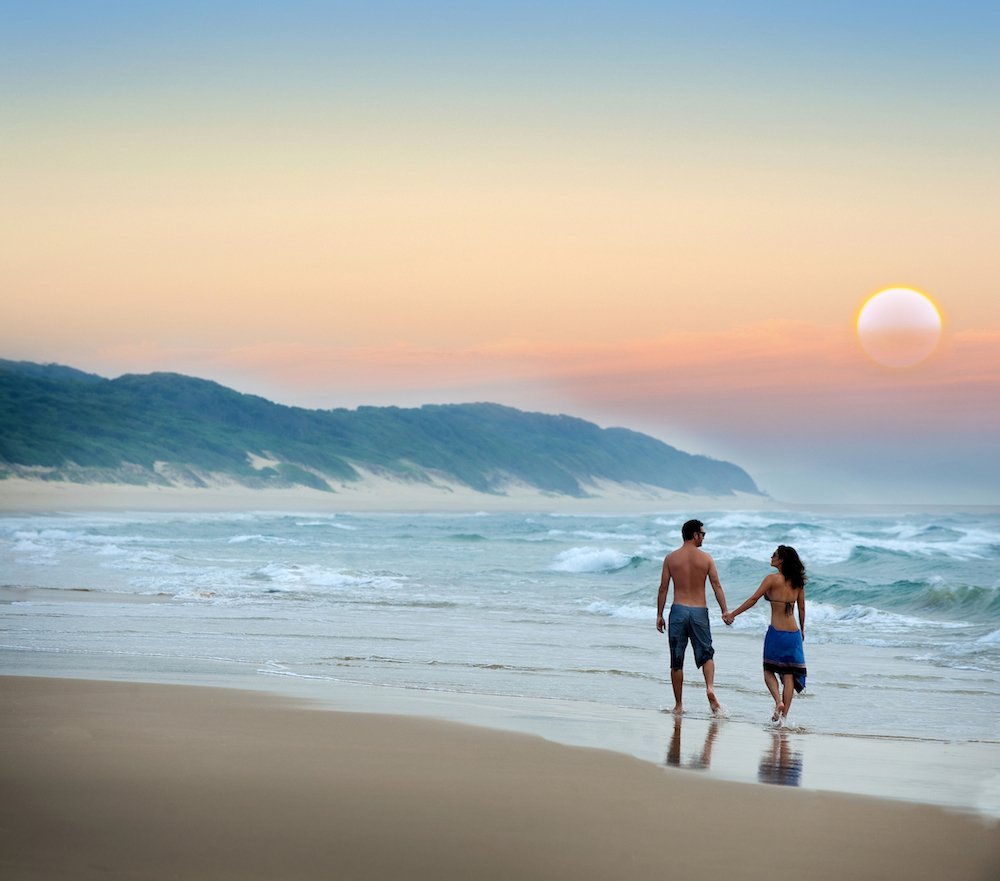 Children's Needs:
The most basic requirement here is a nice sandy beach for the kids to play on – who can build (and then jump on) the biggest sandcastle is pretty much an essential rite of passage. It should be warm enough that the little guys can hang out in just swimwear without getting cold, and ideally protected from the wind to avoid stinging sand-grains getting blown into little eyes. Unless you really want to chuck them in at the deep end, you'll also need a beach with some calm or protected water – dumping shore beak isn't an ideal place to learn to swim! High standard medical facilities nearby are an absolute must – and while we're on the topic, the fewer the vaccinations needed the better!
Accommodation needs depend a little bit on the age of your kids, but safety is paramount. A fenced or contained resort will limit how far they can wander, and you want to avoid staying to close to any roads. With younger kids it's also worth looking for places without too many sets of stairs, while kids clubs and activity groups – or even better surf lessons! – can be a god-send and a great way to make new friends. You should also consider the policy at meal times – are kids welcome to eat with adults, or do they have special earlier meal times? How does that fit with your preferences regarding quality family vs romantic time?
The actual travelling is likely to be the most stressful part of any family trip, but with a bit of thought you can mitigate that too. Logically, the shorter the flight the better, and preferably you want to fly direct rather than mess around with lots of connections. You can use our handy flight check tool to plan your route. Don't forget to factor in the transfer from the airport too – normally a taxi or private minibus will be a lot more relaxed than public transport.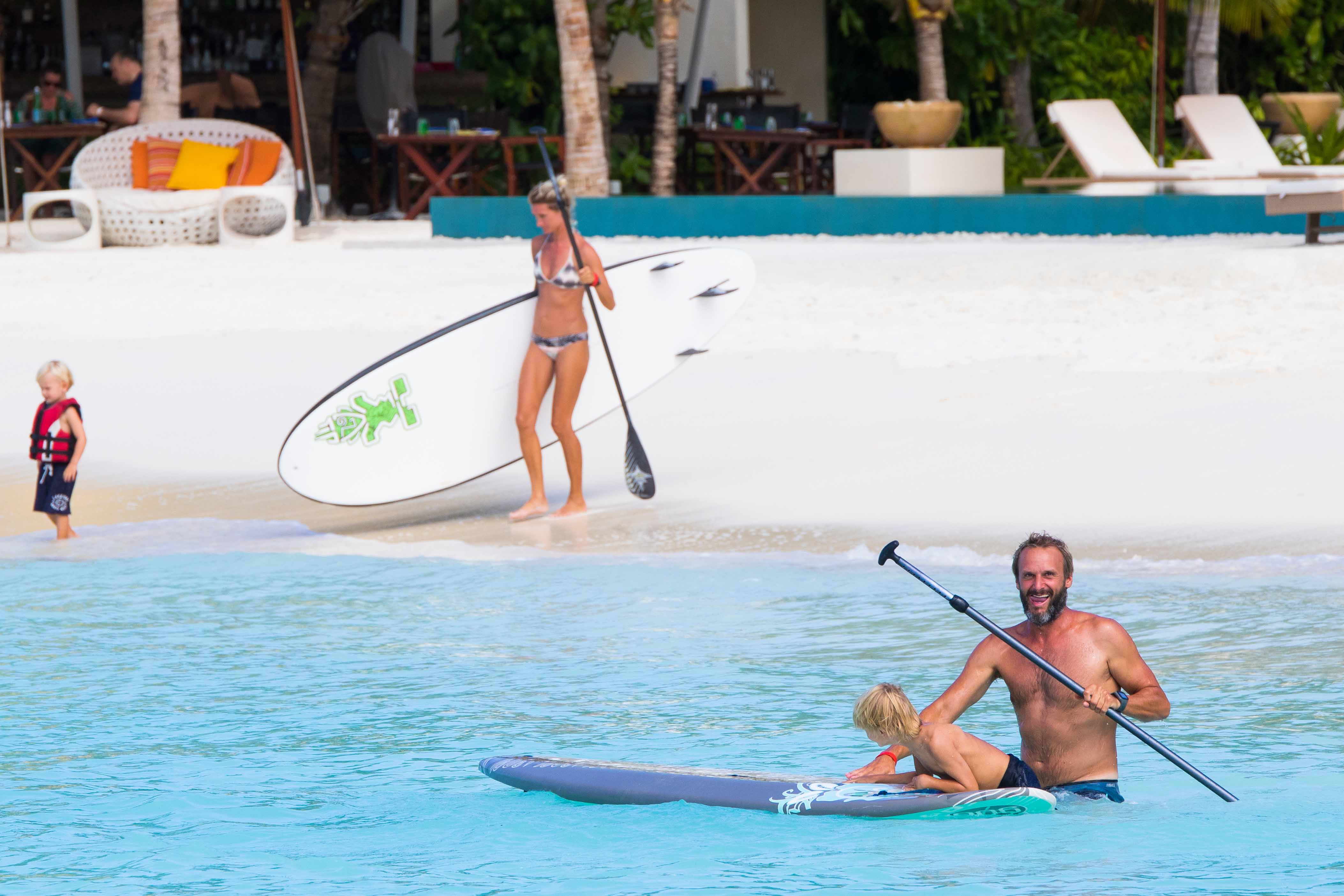 Top Destinations: Where To Go For A Family-Friendly Surf Holiday
There are great family surf destinations all over the world, but bearing in mind the above advice about travel times, the top choice for you depends a bit on where you live!
Maldives
In addition to being the physical embodiment of paradise on Earth, the Maldives are also absolutely ideal for family trips. Consistent swell powers a wide variety of waves, ranging from mellow beginner spots to powerful reef breaks, most of which are relatively unaffected by tides. There are many resorts which are great for families, offering beautiful accommodation, lovely beaches, luxurious spas and plenty of activities, all set in warm tropical weather and water.
Niyama, Six Senses, Kandooma and Anantara would be my top picks for the best family resorts in the Maldives. All are offering kids clubs, baby sitting and other actives to keep kids entertained, Niyama even has a full Virtual Reality games room for the older kids (Sometimes the dads sneak in too…)! Niyama and Kandooma also have a consistent wave breaking right off the island, meaning you can go in for a quick surf while keeping an eye on the family.

Phil Spaninks, LUEX's Maldives Expert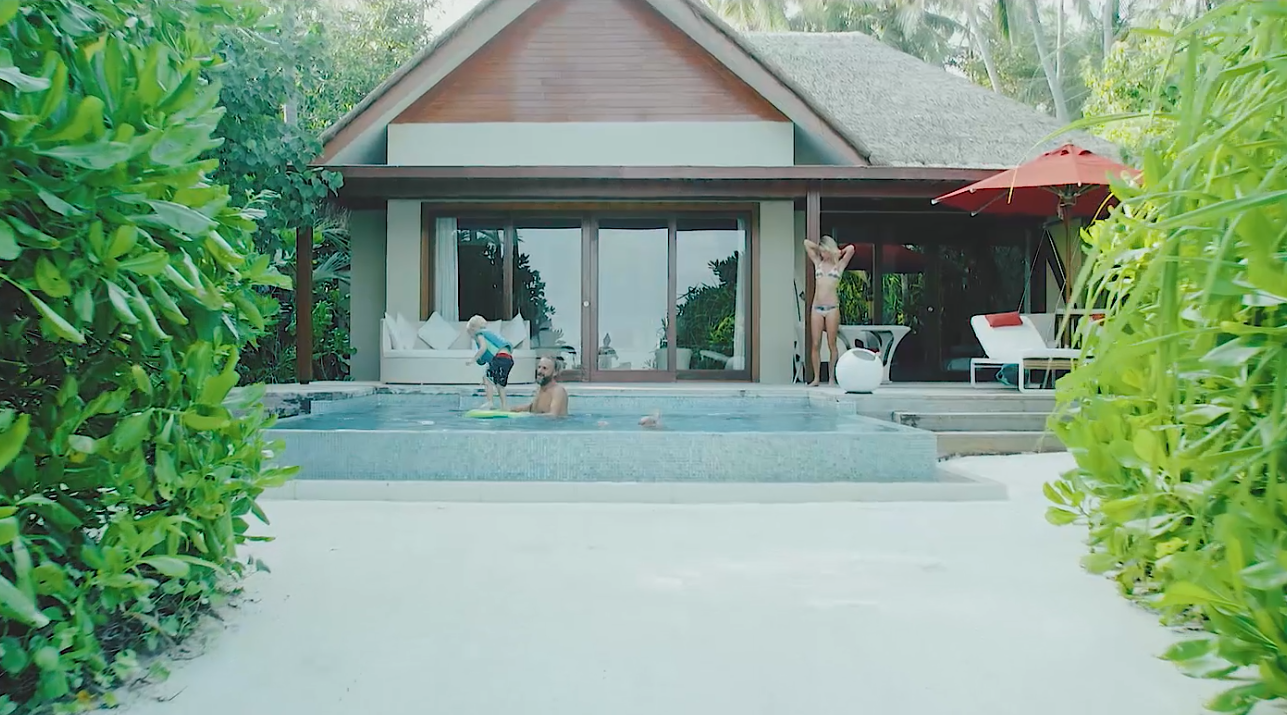 Our top picks in the Maldives for families are:
Indonesia
Indonesia needs no introduction as a surf destination – blessed with some of the most consistently perfect waves on the planet, it's pretty much Mecca. Due to the travel time and vaccinations it's not necessarily the best destination for very young kids, but it's a great adventure for slightly older kids. Surfers are spoilt for choice, but families have plenty of options too: there are many resorts and hotels that cater for children with fun activities and protected beaches, whilst the mix of incredible food, culture and spas are enough to enchant any non-surfers.
Our top family picks for Indonesia include:
Europe
Europe isn't always at the top of most surfers' bucket lists, but it really deserves a lot more recognition that it gets: waves like Supertubos and Mundaka are among the best you'll find anywhere. France, Spain and Portugal are great family options, with easy travelling and no need for vaccinations. There's a wide variety of accommodation so you can find something suitable on any budget. Food is delicious as standard, plus it's usually pretty straightforward to get to a city for a little bit of culture. Plenty of kids clubs and activities seal the deal.
Portugal is the PERFECT option for a family trip – especially for our European guests for whom it is just a short flight to get there. With resorts that fully cater to all ages (even offering baby yoga and massages!) to some classic surf camps with lessons focused specifically for children. The locals love kids, the climate is mild but rarely too hot and the waves super versatile for all levels and ages.
Martin Jenner, LUEX's European Expert
Our top family picks in Europe are:
Americas
There is so much variety in the Americas that you are guaranteed to find something to suit any budget. Depending on your appetite for adventure and the age of your kids, you can stay in the main US, or venture down to Central and South America (though beware that travel complexity and vaccinations needed increase the further you go. You can find everything from big, powerful waves to more beginner-friendly spots, while the incredible variety of landscape, culture, food and other activities ensure that the family will be entertained all day long.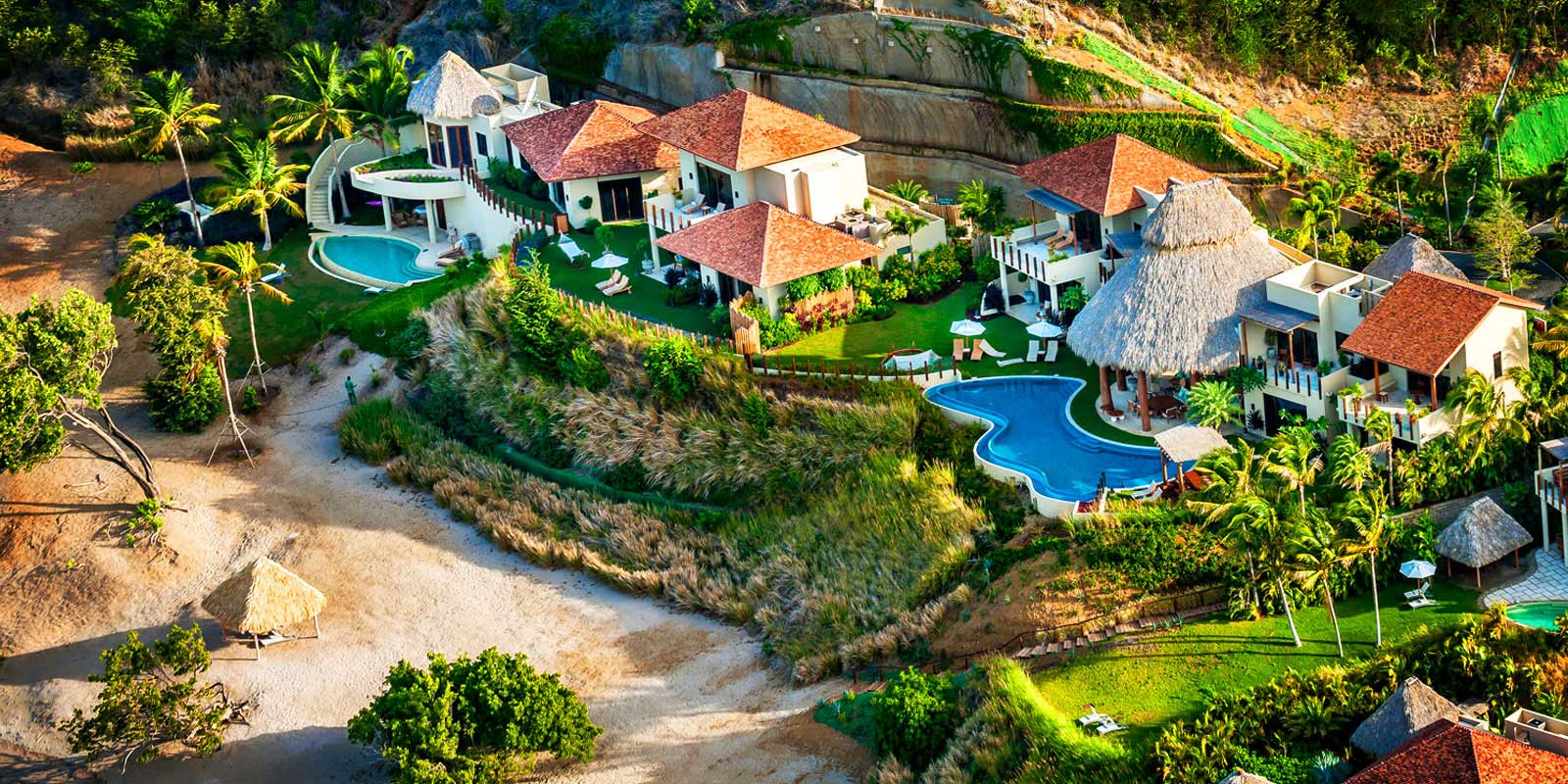 Top family pick in the Americas include:
Africa
Africa may not initially spring to mind as an ideal place to take the family, but it's definitely worth considering: the only thing as rich and varied as the culture is the amount of waves. Morocco is an ideal first step into Africa, and is comfortingly close to Europe – an ideal option with younger kids. If you want to go more full on adventure mode then consider Mozambique. You'll find LONG and empty waves, gorgeous beaches, excellent service, and even the chance to tag on a safari or similar to your surf trip.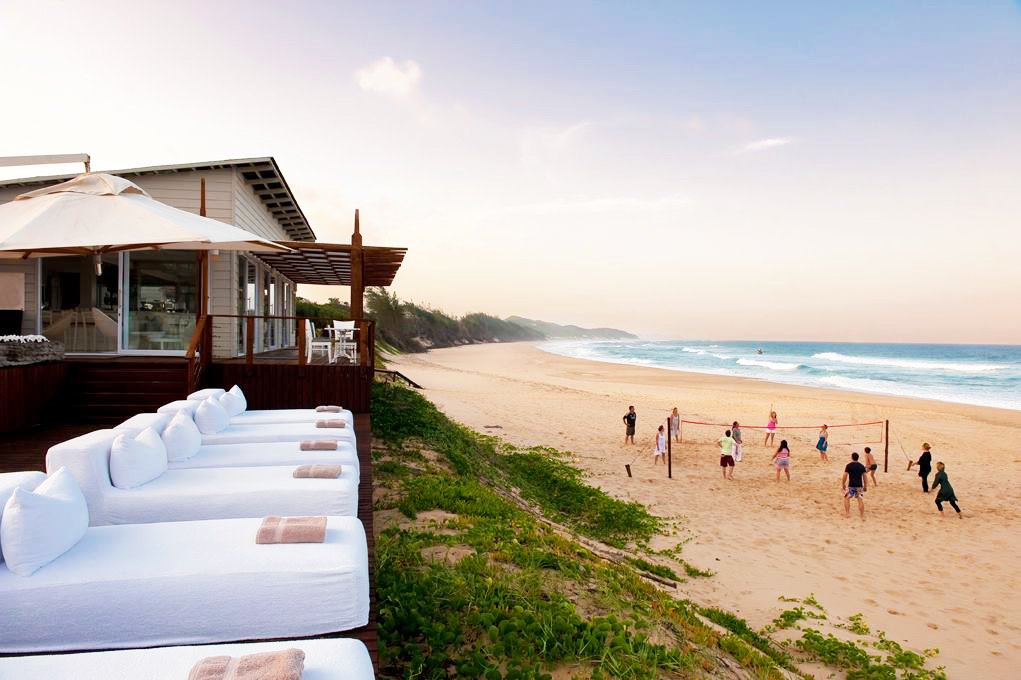 Top picks for families in Africa are:
Paradis Plage is just hands down one of the best surf resorts for families – it's a super-nice resort with a kids club, spa and wellness area, yoga classes, and a very professional surf school. Even better, it's located right by a nice beach to sunbathe or have some easy beginner surf lessons at.
Ignacio Echandi, LUEX's Morocco Expert
If you need any further help or advice, please don't hesitate to get in touch – our surf travel experts are ready and waiting to help you make the perfect family surf trip!
<!]]>