<![CDATA[>
The Maldives are jam-packed with world class waves, but you have to know how, when and where to find them. LUEX has been exploring all regions on many occasions and gathered some considerable knowledge about surf conditions and seasons in the Maldives. Find our precise and detailed surf guide to the area around Per Aquum Niyama Surf Resort at Dhaalu Atoll. Benefit from our experience and surf your dream waves.
Dhaalu Atoll – Overview and Surf Conditions
The Dhaalu Atoll is exposed to more wind than the famous surf area of North Male Atoll. It is also cut off from south easterly swells and thus works in different conditions than North Male. However, South or Southwesterly swells are usually even more dominant, consistent and usually bigger and more powerful than easterly swells. They are more consistent throughout the year.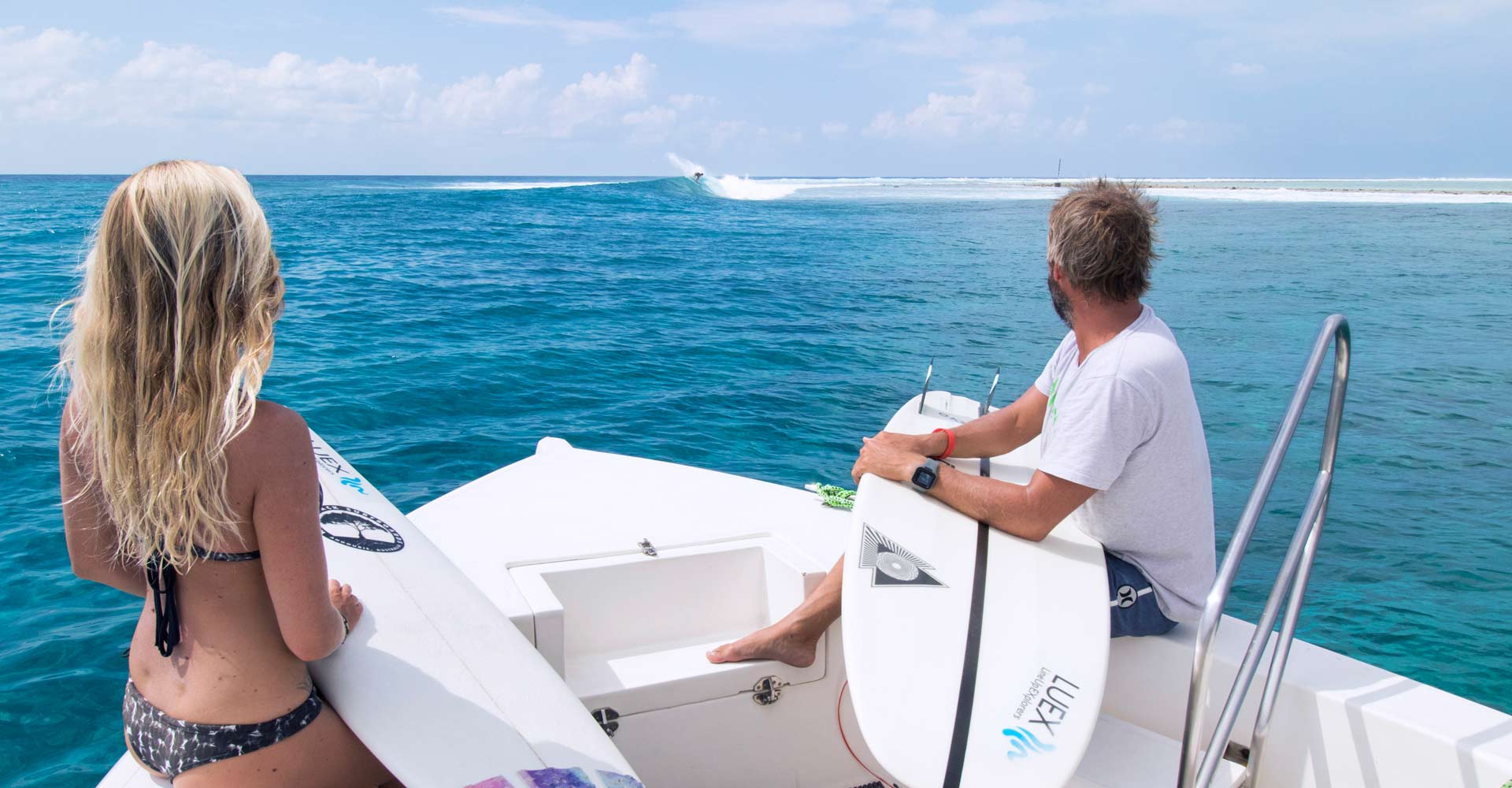 The Dhaalu Atoll and the reef passages near Per Aquum Niyama are perfectly exposed and receive a substantial amount of swell. One of the two spots closest to Niyama – Vodi or Kasabu – work well in any wind direction from West-Southwest over North to East-Southeast as well as light winds in general as they don't have a significant impact on these spots.
Wind direction and force change constantly not only from day to day but also from hour to hour. So you can expect to have perfect sessions throughout the year with the most favorable wind directions from October to May and the biggest swell from April to October. Even from June to September you will find sheltered waves in the Atoll and the Mad/Swirl or Hocus Pocus to Candy area.
More likely than not you will even score perfect Vodi and Kasabu during that time. Remember there are no other resorts in the area serving surfers and very few charters watch that area closely enough. Enjoy perfect, uncrowded surf spots all to yourself or with only a handful other surfers out!
Vodi Lefthander – Surf on your Doorstep
This wave works best when the wind is from a North to Easterly direction. Or with just a light breeze this left-hander becomes perfect. It usually picks up even more swell than Kasabu as it is perfectly exposed to Southwesterly swell. The wave is faster and more challenging, yet makeable for the intermediate to advanced surfer. Even when the swell is small the waves are still really fun and cater well to longboards and funboards as well as beginner surfers.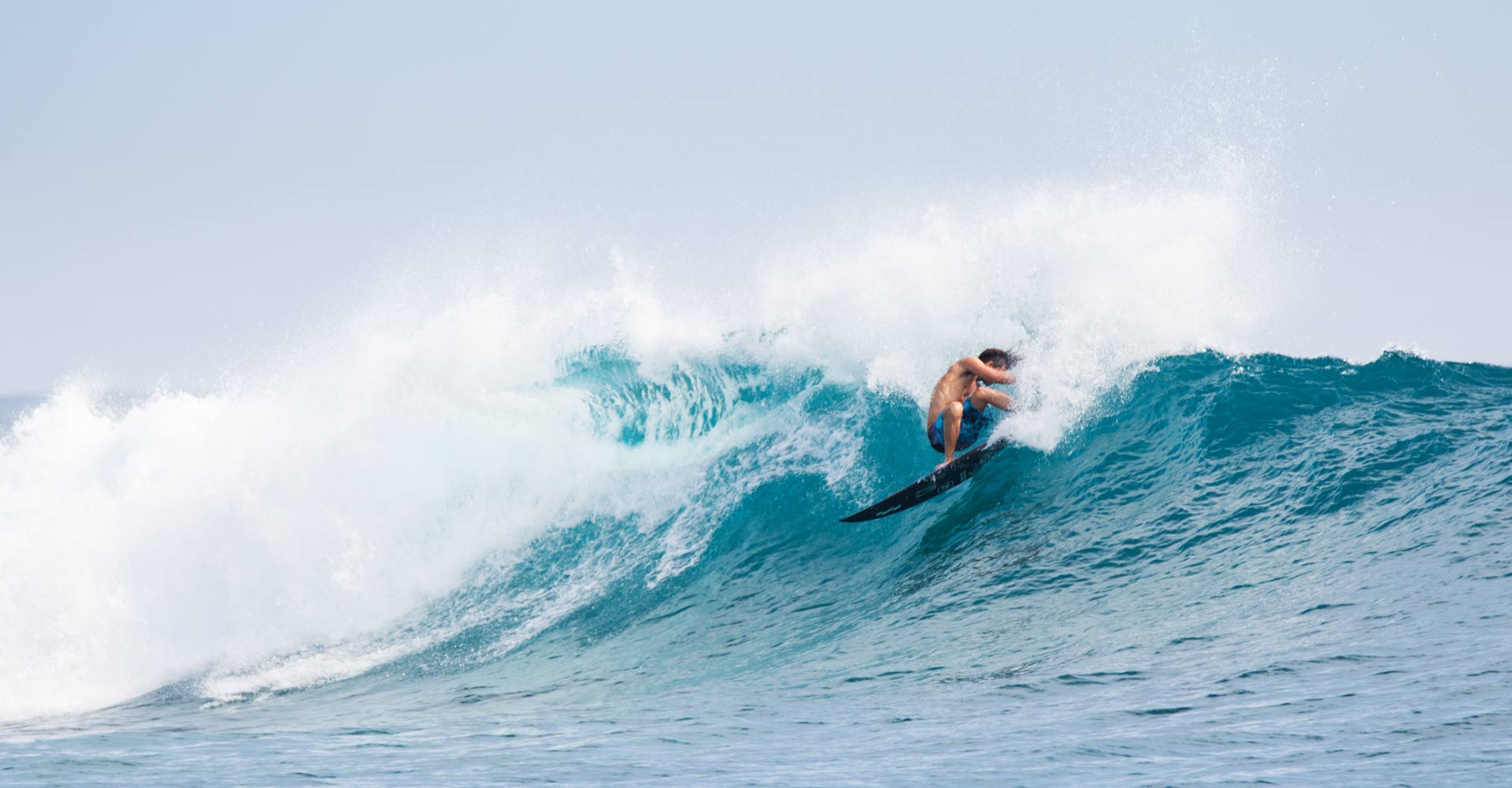 The best part of all – you can reach this wave from land by simply walking to the point and paddling out – and upon request, we'll do our best to get you a Beach Studio as close to the spot as possible. Vodi, in general, is the place where it is all happening. There is a fun surf bar located on the point and many other surf related activities to enjoy around here. It really is a Picture Perfect Paradise!
Kasabu Righthander – Just a boatride away
This is the main spot to be surfed in Northwesterly wind directions. It works best in westerly to northwesterly winds or with no wind at all. Kasabu is located on the opposite side of the channel from Niyama's Play island, approximately 10 minutes away by boat. The reef is perfectly shaped and offers world class right-hand waves suited for all levels.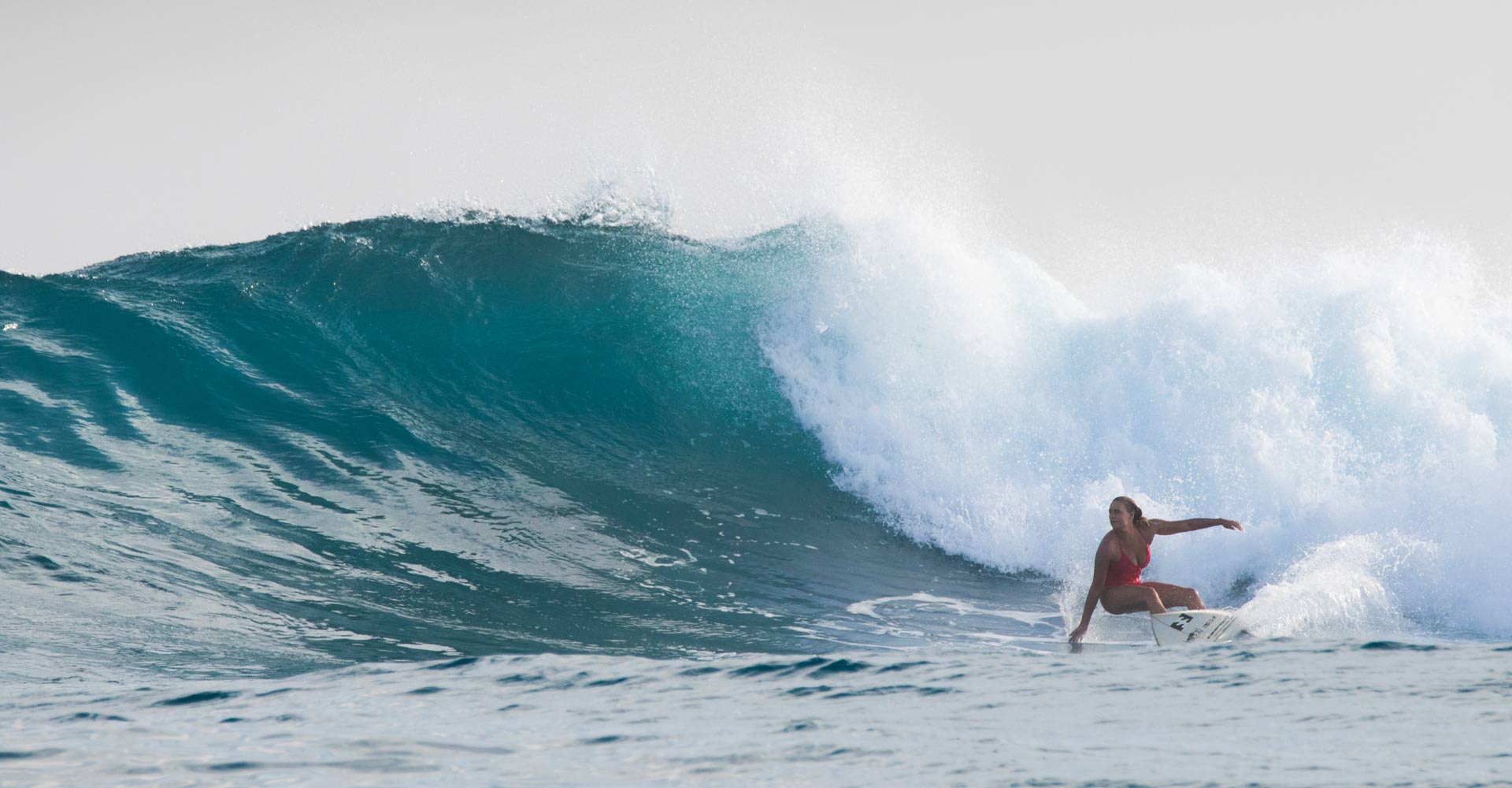 Beginners can surf down towards the lagoon in the North where the waves fade out and are more user-friendly but still really enjoyable. In medium sized swells, Intermediate and Advanced surfers can enjoy the corner where the wave wraps around the point o ering long, rippable walls. And once it is big it is pro time: Picture perfect grinding barrels will be on o er! The break is just 10 min away from the resort.
Related Article: Surfing the Maldives: Ellie-Jean and Jackson Coffey at Niyama Luxury Resort
For those who still won't get enough – don't worry, there are more surf spots to discover around Dhaalu Atoll and its 56 islands. Take advantage of Niyama's new surf services and let them guide you to a variety of different waves in the region, such as Hocus Pocus, Tio, Van Damme, Candy, Mad or Swirl.
Share the stoke and contact us – drop us a line and get the best advice for your next trip to the Maldives.
<!]]>