<![CDATA[>
Some might say it is another surf camp. It is that and so much more. We have explored the lush grounds of the surf resort situated on picturesque Lagundri Bay but first, come and learn a bit about the roots of the resort.
A New Addition to Nias' Surf Scene
Mark Flint and his wife, Debi, are the owners of KabuNohi Sorake, a new stylish surf resort facing Lagundri Bay. He hails from Australia and has spent the better part of his life in Nias. He is regarded as a local legend having surfed Nias' waves since the early days of the surf scene. He has applied his knowledge of the island's culture and his rapport with the locals in the setup of the resort as a result of which it blends seamlessly with the local culture.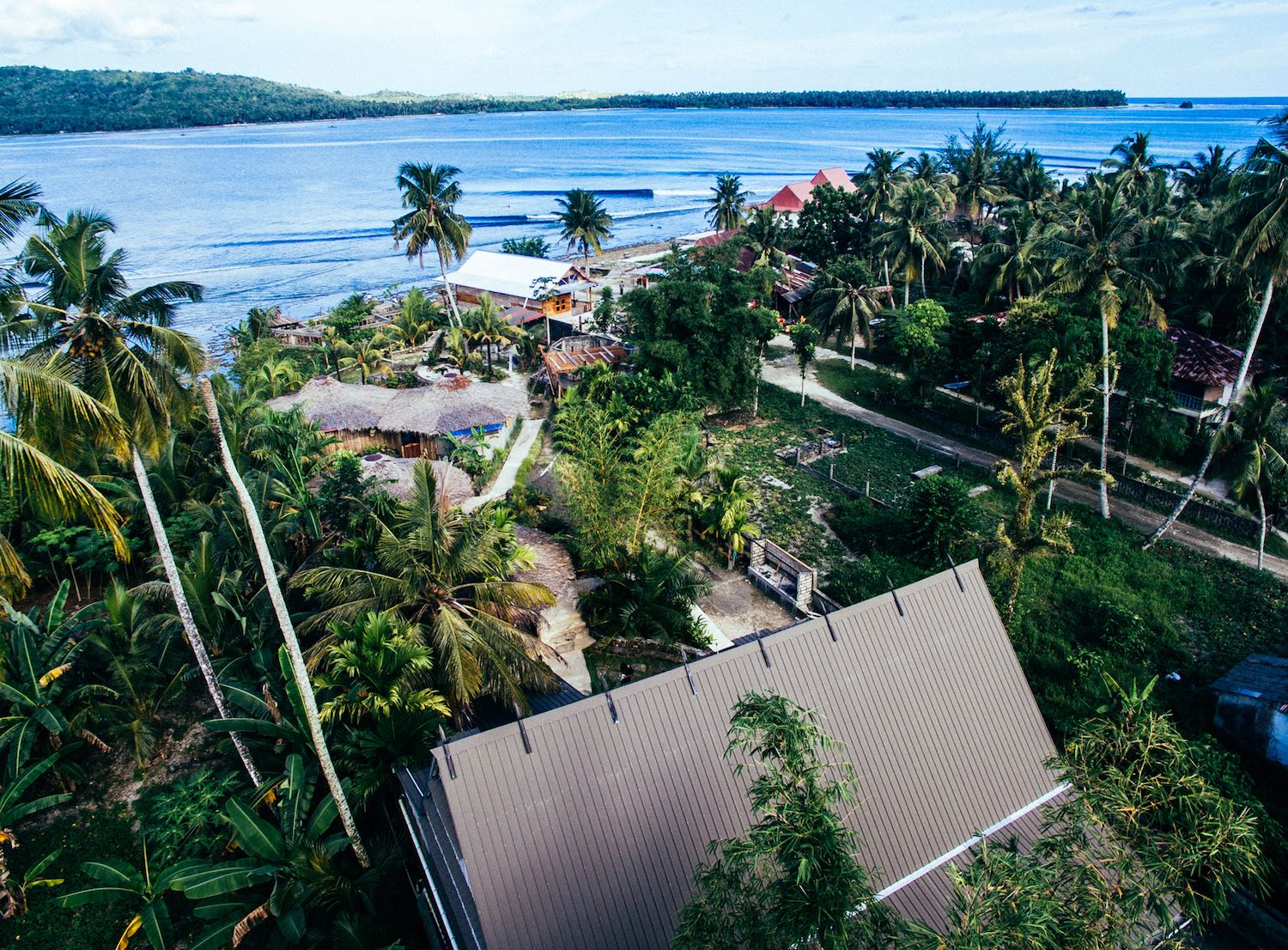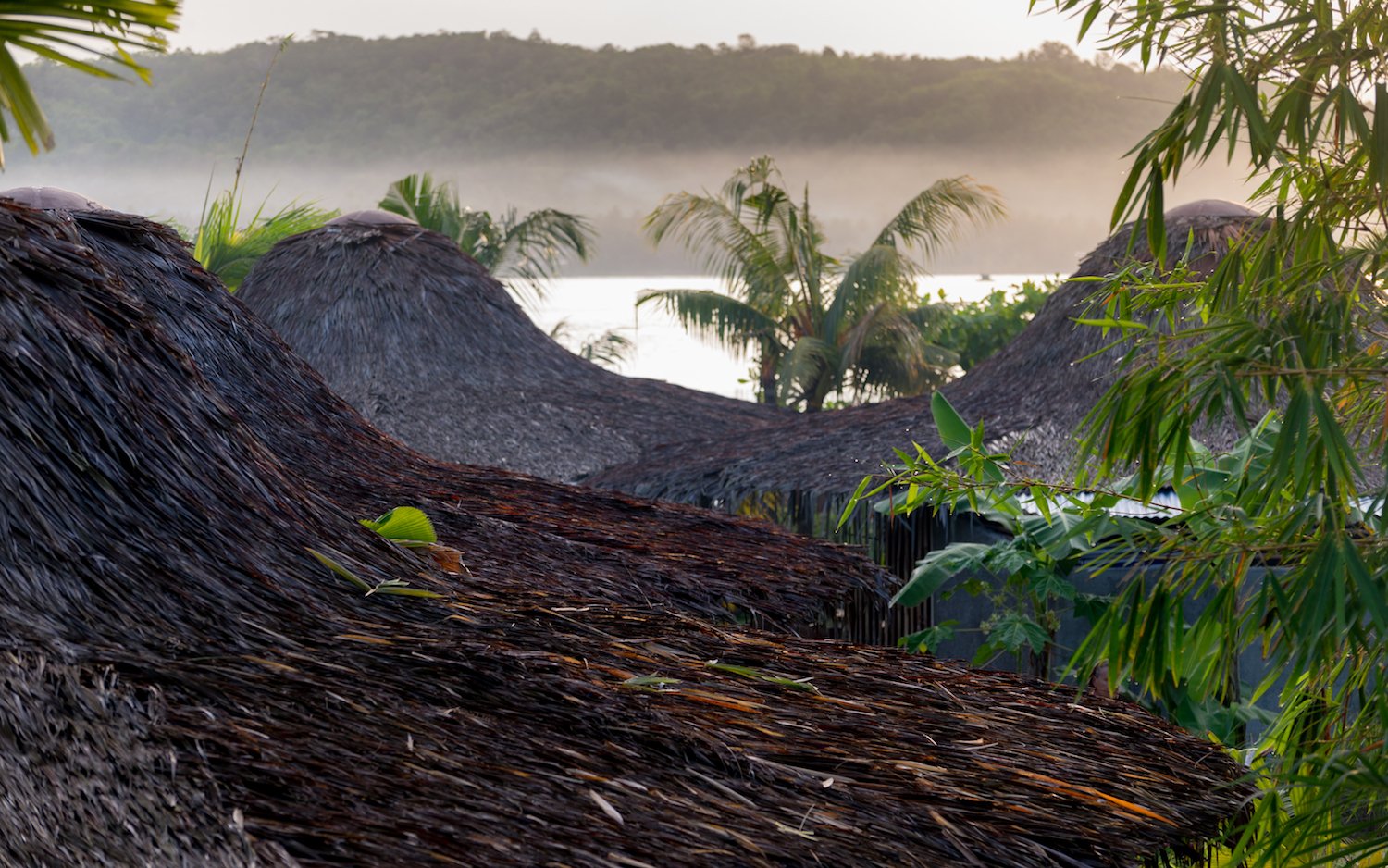 First Upscale Surf Resort in Lagundri Bay
If you've been surfing in Nias before you must have stayed in one of the "losmen", local homestays in the bay. It took time and patience for Mark, as a foreigner, to establish his resort in such a remote area where culture plays a strong role. Mark is so far the only foreigner who has been able to create this subculture due to the rapport and respect that he has gained over many years of living with this community. The community is led by local families who have managed to prevent foreigners from turning Nias into a another commercial playground.  As such, when Mark and Debi decided to open a family oriented resort, they had the trust and blessing from the community to begin their labor of love which seeks to provide only the best resort experience on Nias, while immersing its guests into the culture of Nias.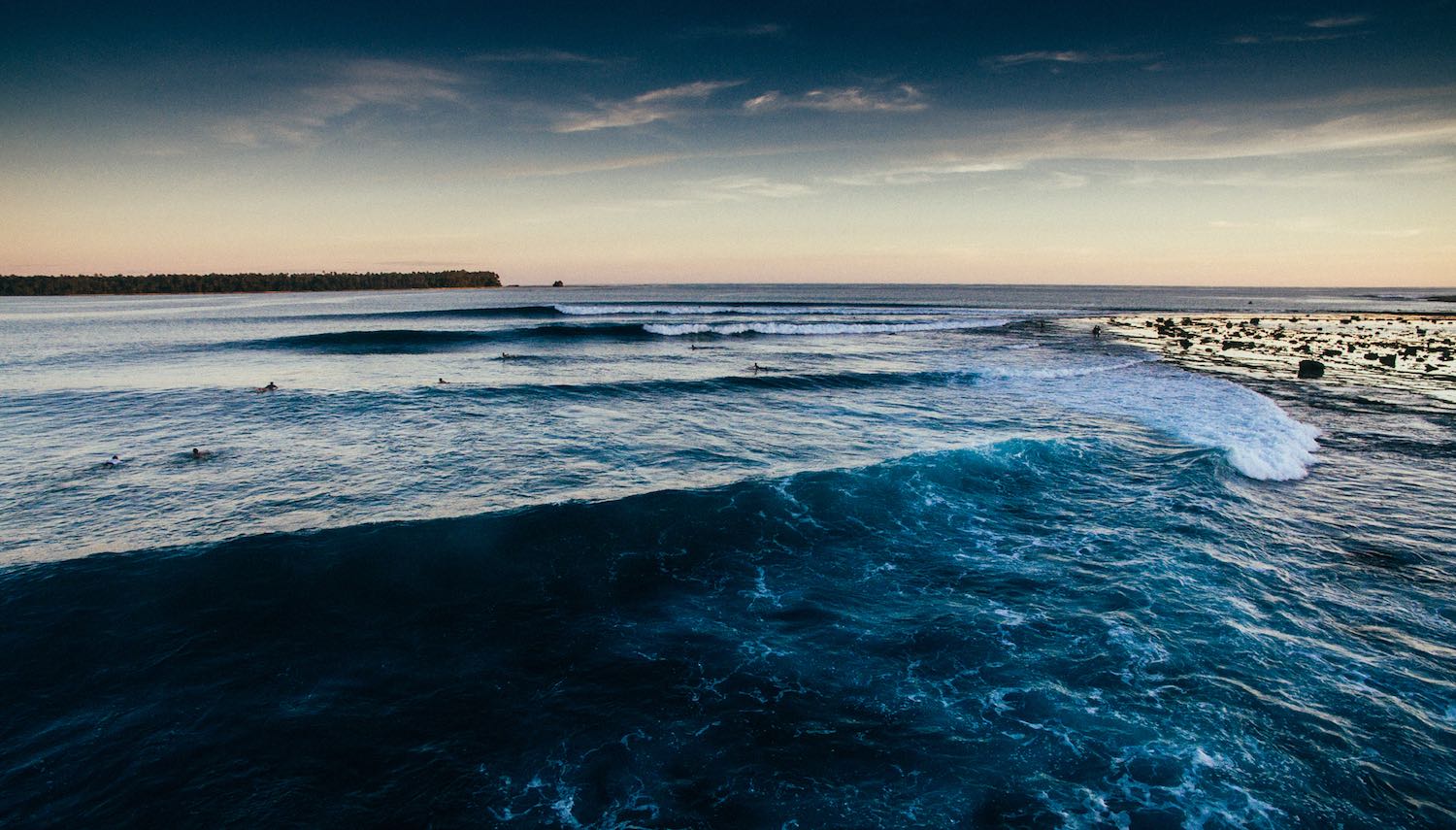 Nias is not only for Pro Surfers
Even though most photos and edits of Nias shows its perfect right-hand barrel on an 8-ft swell,  this is not always the case. We actually visited Nias during the off-season and had the opportunity to score uncrowded glassy 4-6 feet waves with no crowd (keep it secret!) If you think Nias is for pros, this is wrong. There is even a surf school near KabuNohi and other spots that are more accessible to beginners.  Kids are ripping though, but will be happy to share their waves!
Using Business to Educate Sumatrans

One of the reasons why Mark decided to do business on Nias is because he loves the island and its inhabitants. This can be seen in his avant-garde way of orchestrating business where he focuses on the children, children who hold the future of the island in their hands. Through his business, he provides them with the privilege of gaining an education.
Mark provides the village children with vocational training in a number of areas at KabuNohi Sorake. These children gain firsthand experience in hospitality, customer relations, kitchen operations and administration. It is a rare and enchanting sight to visit a resort that is run in part by children. There are even those who acquire rescue skills while training to be surf guides.
Read here the story of Lucinda, 13-years-old and surf guide in Nias.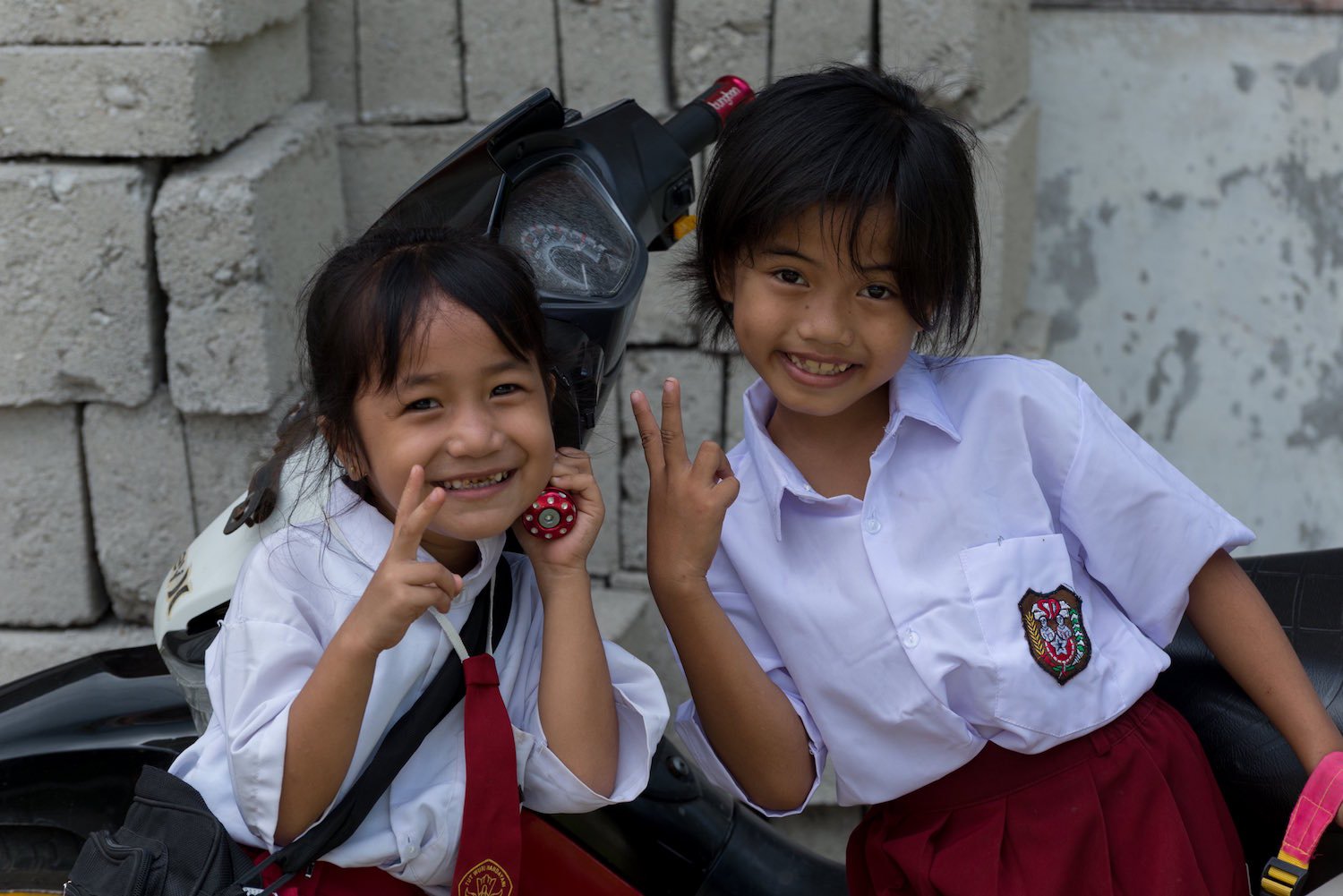 Emerging Nias Subculture
Even after exploring the numerous islands in Indonesia, none is like Nias. Nias is unique in that the kids here love to surf. In the many years that Mark has spent on Nias, promoting the sport and likewise tourism, he has managed to grow the reputation of surfing on Nias so much that the children themselves have grown up learning to collect broken boards visitors leave behind. They then send these boards to a workshop to be fixed, so they too can learn to surf. The children make up the bulk of riders, fearlessly standing up in double overhead barrels. Some are so good that many have attracted international sponsorship from different brands and are riding under the spotlight of the international surf community.
Having gained popularity, surf clubs have sprung up around the island that allows children from different villages to compete in island-wide surf contests. The competitiveness amongst the children is an eye-opener. One can sense the palpable hunger in each as they gleefully rip through the waves.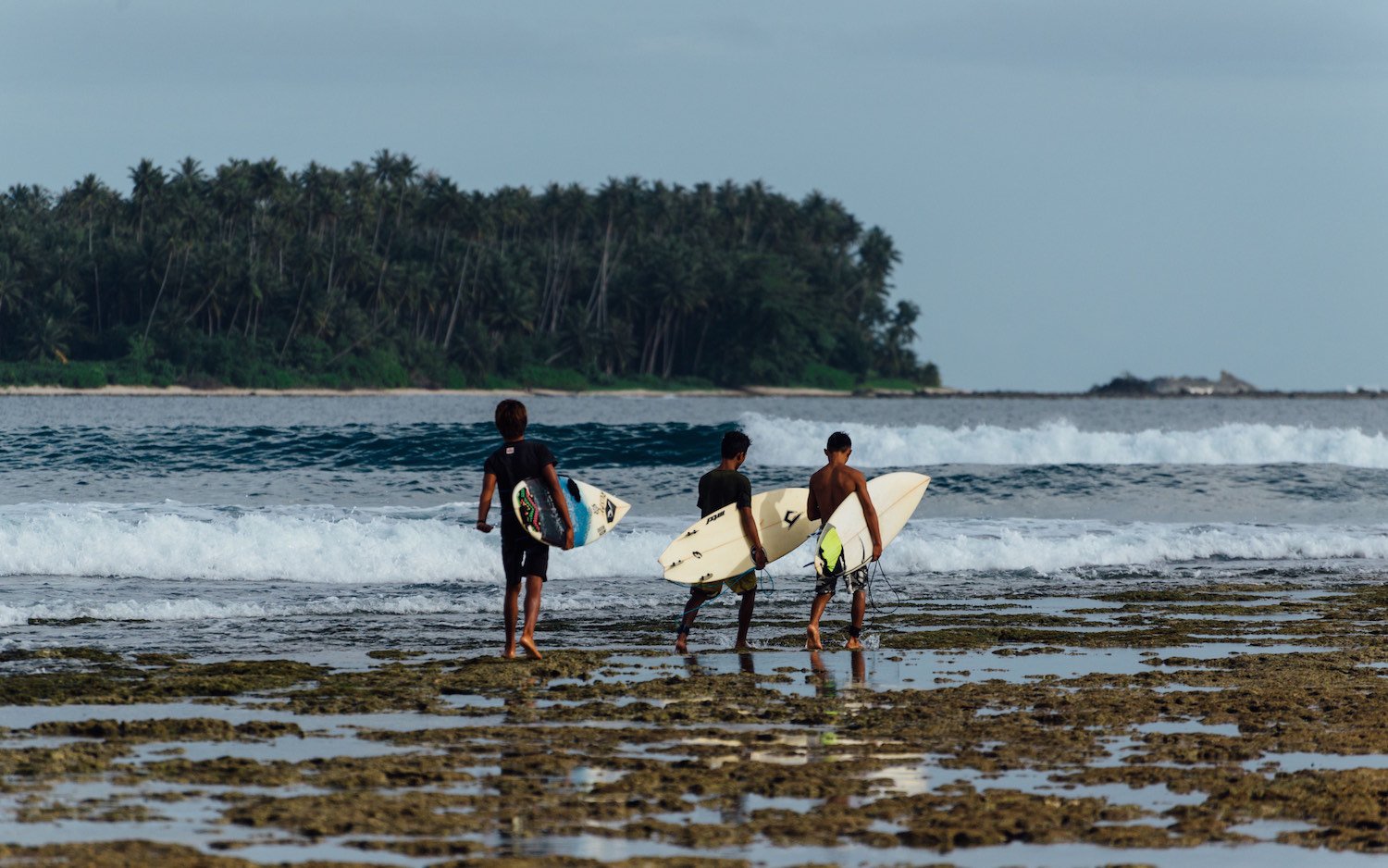 Broken Surfboard Economy
Where do the children learn to send broken boards? Mark's longtime friend, Shane, runs a shaping workshop just behind KabuNohi where the kids can deliver broken boards and fins too. The children make around $2 for each piece that they bring in. In this way, Mark and Shane educate them to trade instead of cheating tourists. Shane also ensures that the young surf enthusiasts are well-equipped.
About the Surf Spot
We took our chances with visiting Nias during the off-peak season in March, and were pleasantly surprised to ride good waves and even witnessed some 3-5 feet swells barreling over. These ideal conditions are mainly due to Nias' great geographical location.
Nias receives waves that surfers with different levels of experience can take on. Some waves are smaller than 5 feet making it ideal for advanced beginners to intermediate surfers. The break is also easily accessed, just pull on a pair of booties, walk across the reef, pass through a crack and paddle out to the takeoff area while keeping your hair dry the entire time. The months of May till November is classified as Nias' high season. It is during this period that surfers can ride through Nias' famous "7-seconds" stand up barrel. Pros from all over the world gather at Lagundri Bay to ride them. Never fear for there are plenty of empty spots to surf nearby.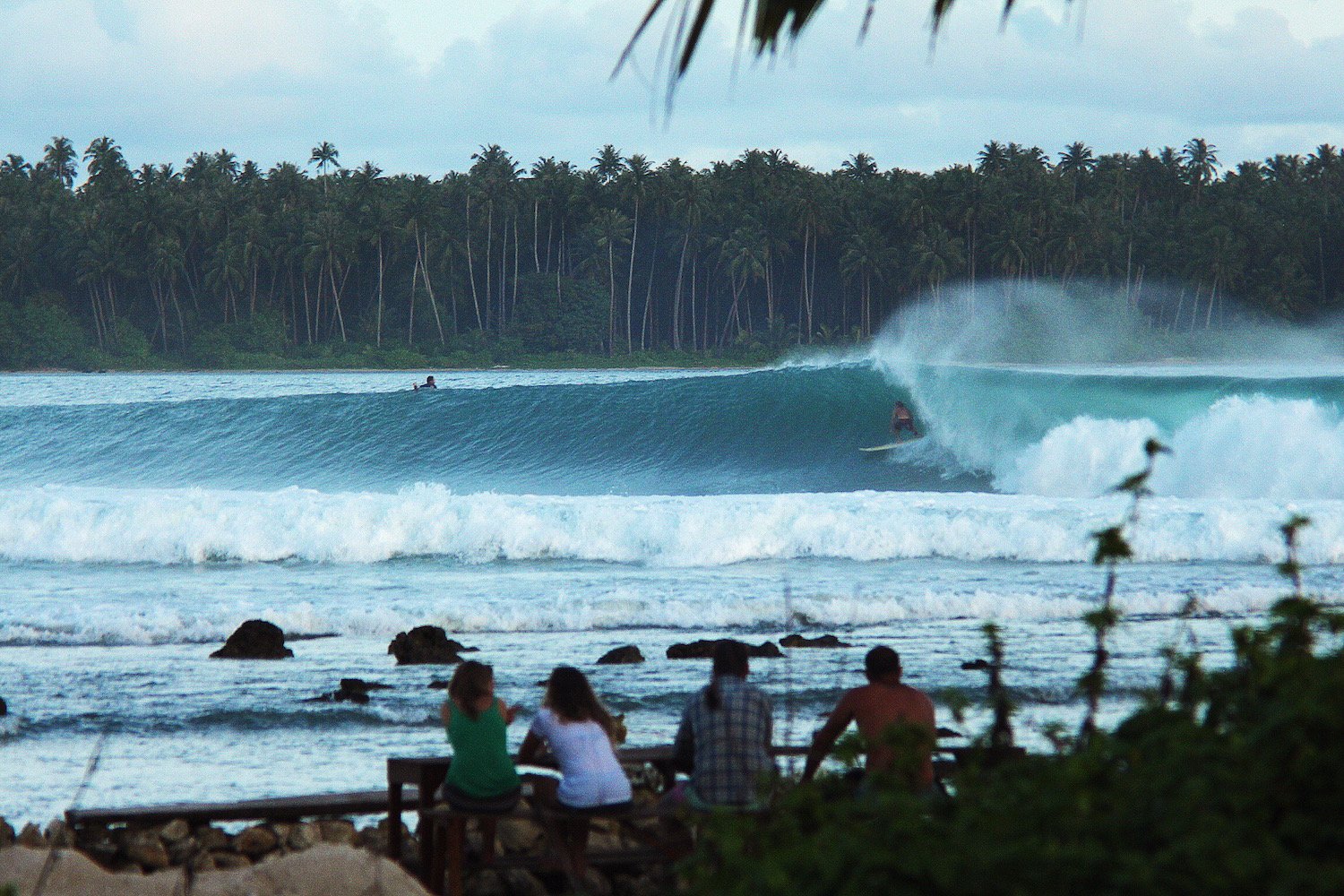 <!]]>