<![CDATA[>
As if Indonesia's best kept secret should be a popular phenomenon, expats shrug their shoulders at the empty February-April lineups on South Sumatra's vast coastline.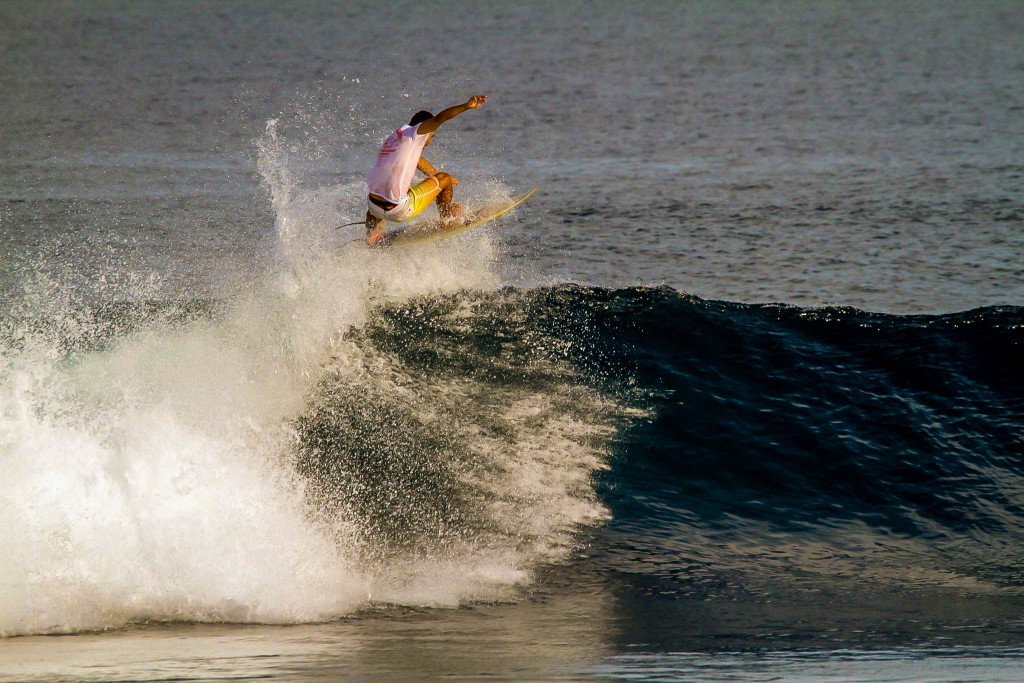 For the goofy-footers and backdoor pundits, keep your eye on the forecast, and red pen on the calendar, for an early-2018 visit to left-hander haven, Krui. Those who veer from the trodden path will be rewarded with a paradise of their own.
The peaceful province of West Lampung in Sumatra spoils the adventurous surfer with south, west and east facing bays, meaning there is almost always an option to shimmy passed any prevailing onshore winds. Groundswells bring about most of the surf, with the southwest its ideal angle. The most consistent months of the year here are popularised as May-October during the region's Dry Season. However, changes in climate in recent years have seen premium conditions brought on much earlier.
Unforgettable Waves are Simple to Find
Choice of surf spots will spoil you, with waves on offer at The Peak, Jimmy's Point, and Way Jambu. Countless others can be found on a local map, or by your own two feet.
The most consistent left-hand break in the region is Ujung Bocur, easily handling waves over 10 foot on a west to south swell. Multiple barrel sections are on offer before the wave throws up a long carveable wall. Use the paddle back to rest the legs after a 300m dance over pristine coral. Well-known is the transparency of the water, giving insight to the perfection of the untouched coral below; and perspective on what will greet a bailed board or falling body from a very common double overhead set.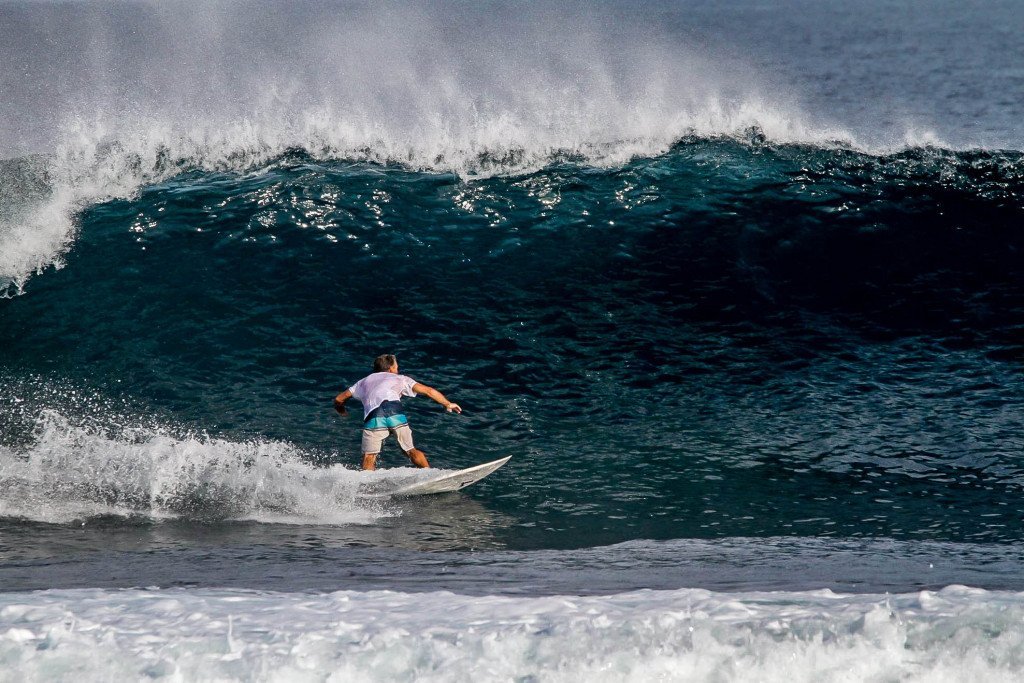 If cross-shore winds hit from the south, head for the long stretch of beach 5 kilometres north at Mandiri. Hollow, fast and fun bumps are found on the northwest facing beach breaks, where an early-bird visit guarantees plenty of alone time in the water. Natural footers will love Jenny's Right after a backside-toning 45-minute scooter ride from Ujung Bocur. A small day will offer 100-metre long runners, while barrels are the norm on a 5-foot session.
"There are lesser known waves around here for those who like to search out their own piece of solitude", says local and 15-year expat, Jason. "Grab a car or bike and start looking, the coastline is dotted with waves." Herein lies the obvious suggestion of a hoard of secret spots to be found.
How to get there? Where to stay?
Krui is a minimum three-flight trip for most, which justifies its seclusion from the surfing world. Arriving in Jakarta will have you boarding a 50-minute flight to Bandar Lampung, where the ground travel starts. This being a 6-hour journey of bumps, thuds and sharp turns on undulating terrain. Such is the price paid to reach bliss on the other side of the mainland.
Reputable accommodation in Krui will provide the airport transfer for around US$50. The Ombak Indah Losmen surf camp stares at Ujung Bocur, where a sand wedge from the veranda would easily see the little white ball gulped by the ocean. Gawk at the energetic reef-break from the dining table during any three of the day's mouth-watering meals.
A three-minute walk from Ombak Indah Losmen, under the shade of coconut palms and tropical trees, is Sumatra Surf Resort. For three years, Australian expat Michael, and his staff, have pleased hundreds of guests with their incredible cuisine, beachfront bungalows, and even a personal surf guide. You'll find plenty of shade under their luscious rainforest canopy, when not doing so in barrelling Ujung Bocur.
A Unique and Welcoming Culture
Krui's swell buoy is 20 kilometres south of many of the main homestays or bungalows, while its microclimate spoils your favourite surf forecaster's best guess on the wind. This means accuracy on the day's conditions is best left to your own dimmed eyes at first light. You may find them widen spectacularly on the walk to the waterfront veranda; falling slabs of water provide a beautiful sound, as we all know. The road to Jenny's gives a chance for western eyes to be laid on the raw culture of Krui and its surroundings. The beauty of lush, rolling landscape, amidst a regency of smiling, hard-working locals, cannot be overstated.
Visitors promptly transition into guests of this isolated province with a mere scooter ride, as bright-eyed school kids excitedly scream a 'Hello, Mister!' at every opportunity. Be wary of hazardous roads however, with little care given to infrastructure or road safety. Locals will be pleased to direct the motivated traveller toward secluded waterfalls, stunning hikes or hot fishing spots on the odd lay day.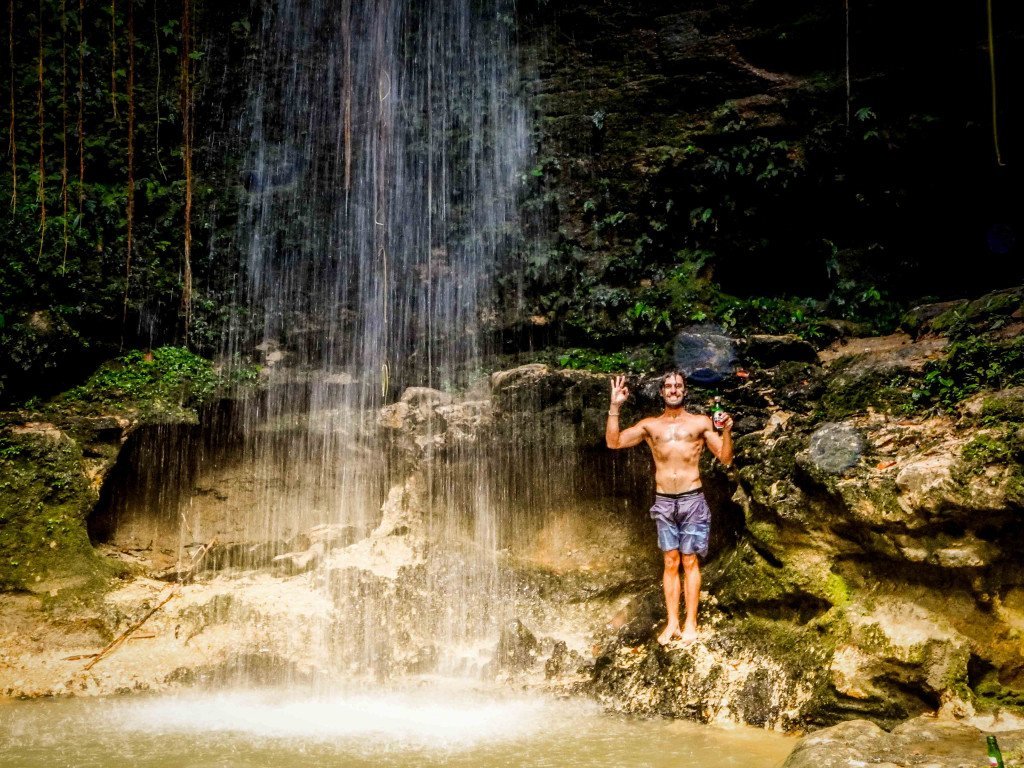 If off-season crowds are found in the water they will likely be equally as pleasant. Most guests to Sumatra's southern mainland will share the unexpected off-season stoke with a hearty chat, thanks to a generous distribution of waves out there for all levels of surfer.
What to Bring?
Take your favourite short board and a step-up for when the size kicks. The nearest surf store is in Jakarta, meaning booties, tropical water wax, spare leg ropes, fins and Solarez should join them in the bag.
Prepare with the usual first-aid kit, waterproof sunscreen, mosquito repellents and obvious travel insurance. There is a nearby hospital. However, the remoteness of the waves suggests the quality of the local medical system. Just as importantly, prepare to be hit with an unexpected flurry of swell during the inaudible off-season; South Sumatra puts smiles on faces and waves on your doorstep, all year round.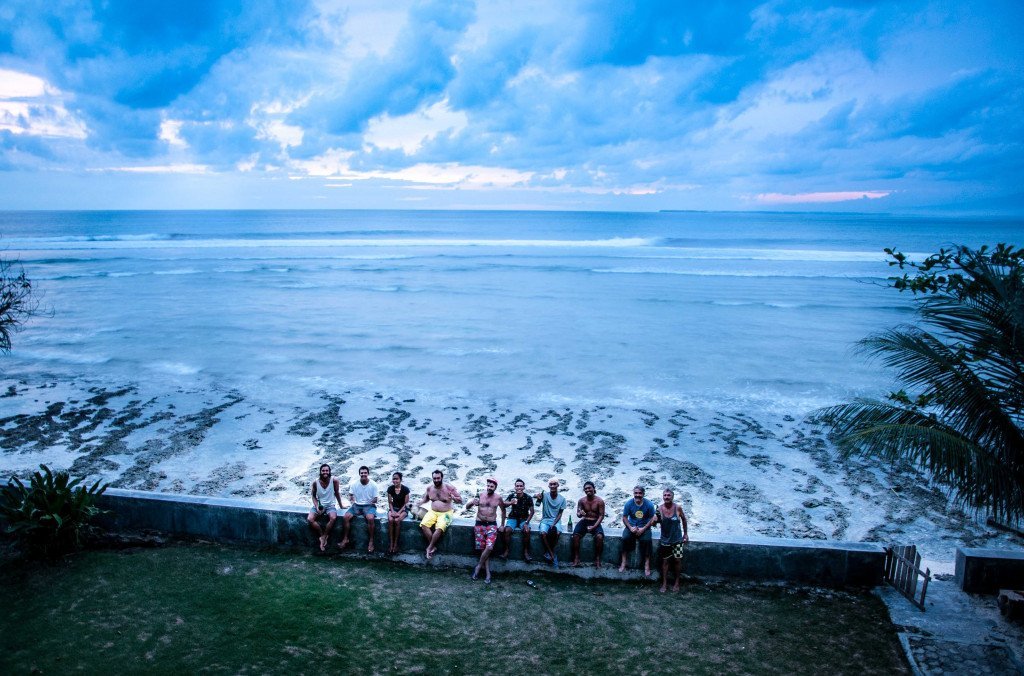 <!]]>