<![CDATA[>
Traveling to the islands off Sumatra is a continuous exploration where no-named waves still exist. We've all seen the picturesque waves of the Mentawais or the legendary right-hander at Nias in surf magazines. Surf charters can also bring you to Telo or Banyak islands. The list of surf breaks in Sumatra is endless. Half hidden, up north of Nias lies the island of Simeulue; a gem of island where you'll find as many empty waves as in your ideal dream of a surf trip to Indo, while experiencing Indonesia as it could have been 40 years ago.
Simeulue has its own distinct culture
Once you've traveled through Indonesia for a bit, you realise that despite the Indonesian language that unites the country, every region has its own dialect and culture. Friendly and welcoming vibes will be the same on every island, though!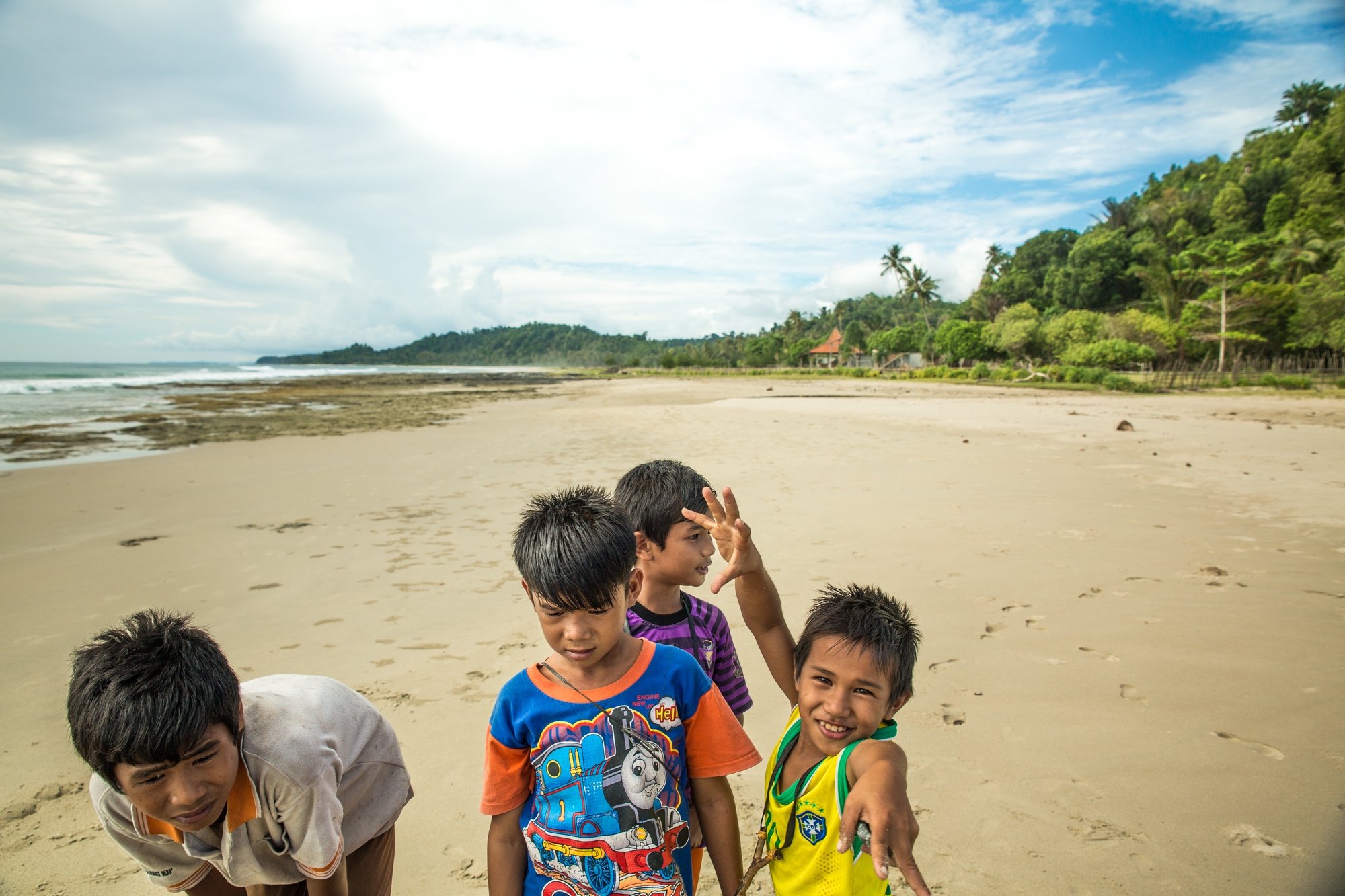 In the case of Simeulue, the island is predominantly Muslim, which means no alcohol, and wearing long sleeves clothes to show respect when going around. Sadly for its people, the island became well-known only after the major tsunami of 2004 that devastated many Sumatran islands. Surprisingly, there were very few victims from the tsunami in Simeulue. A saving grace attributed to a local oral folklore called "smong", only 7 lives were lost while 170,000 people sadly passed away in Banda Aceh.
Uncrowded waves all over the coast for different levels
The reef and coral surrounding the island is about 100km long, which means there are plenty of waves to be discovered. In our case, we were staying at Mahi-Mahi resort during the off-season and knowing that the spot out front acts like a swell magnet, we were more than satisfied with the waves, especially given the pretty bad surf forecast. Still, we were rewarded with fun sessions every day.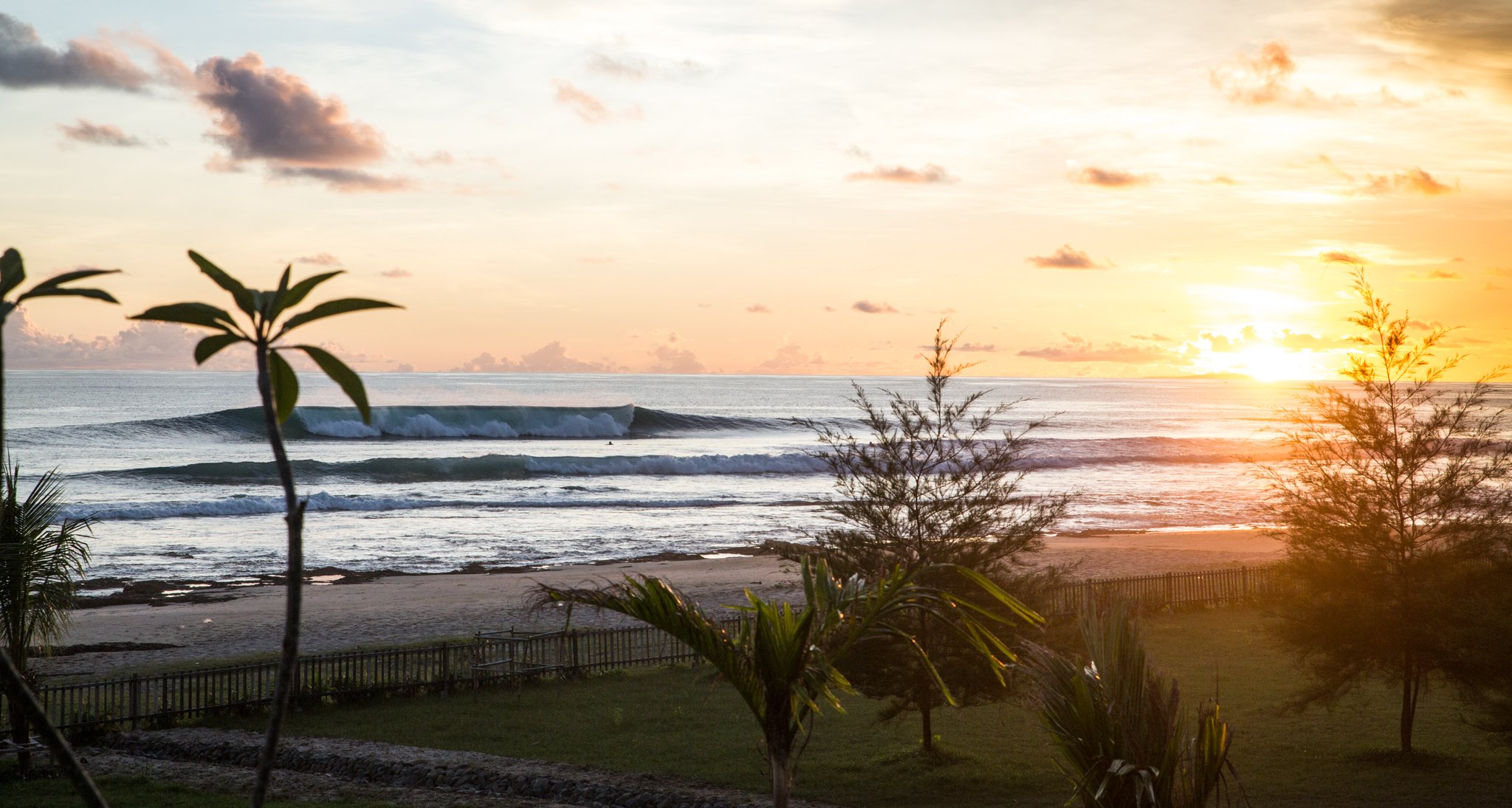 The wave just mentioned above is also known as "the Peak" and can get powerful when above 4-feet high, delivering barrel sections on both sides of its A-Frame. This wave is better suited to intermediate or advanced surfers and can be surfed on all tides. There are also some beach break options located just a few minutes walk away where beginners can learn surfing.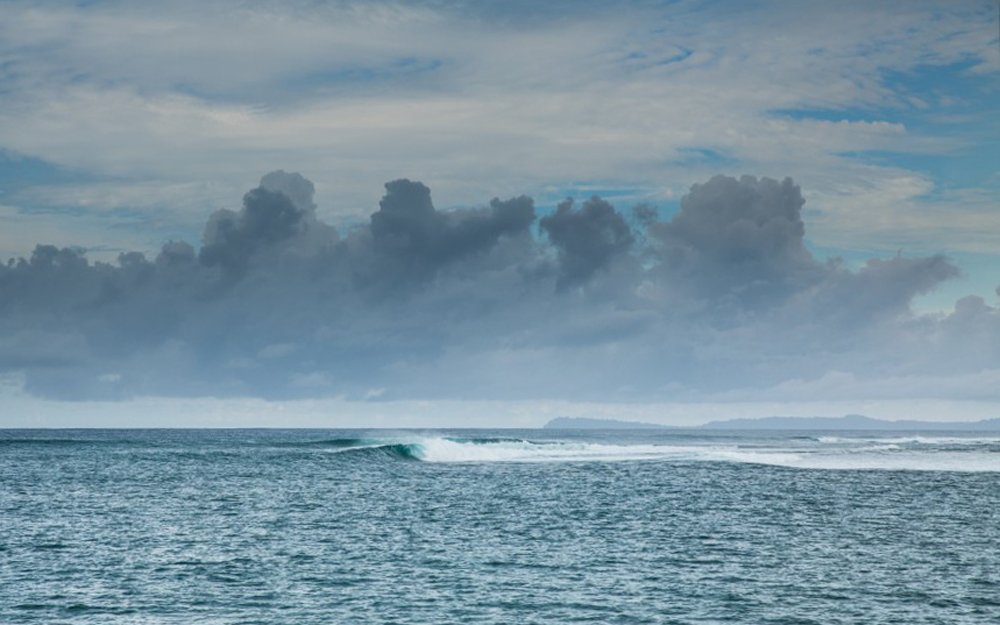 Other spots that are worth being checked out on the island and can be accessed by bike within a 30 minute drive include Monkey Trees, Dylan's Right and Alus-Alus bay. Most surf spots are for intermediate to advanced surfers and all offer barrels! Needless to mention that some secret spots remain and a handful of surfers get the chance to surf epic and uncrowded waves.
The epic spot named Tea-Bag can be found only a short 30 minute boat ride away. This fast and hollow right-hander is particularly great for barrel eaters. Most surf-resorts on the area have a boat, and even if you don't stay at one of them you can always request to join a day-trip to Tea-Bags. You might be alone with your crew, surfing that epic and barreling wave. Bring extra boards and strong leashes, as the wave is heavy!
Access point to the Banyak islands
Simeulue is also the access to uncrowded line-ups in the Banyak islands, a surf-trip destination that could be compared to the Mentawais for the quality of its waves, with less of a crowd! There you'll also find the 1km long right-hand reef break of Treasure Island that's been featured in Stephanie Gilmore's recent surf movie, "The Tempest". It can be reached by boat in 5 hours, and boat trips can be organised directly through Mahi-Mahi.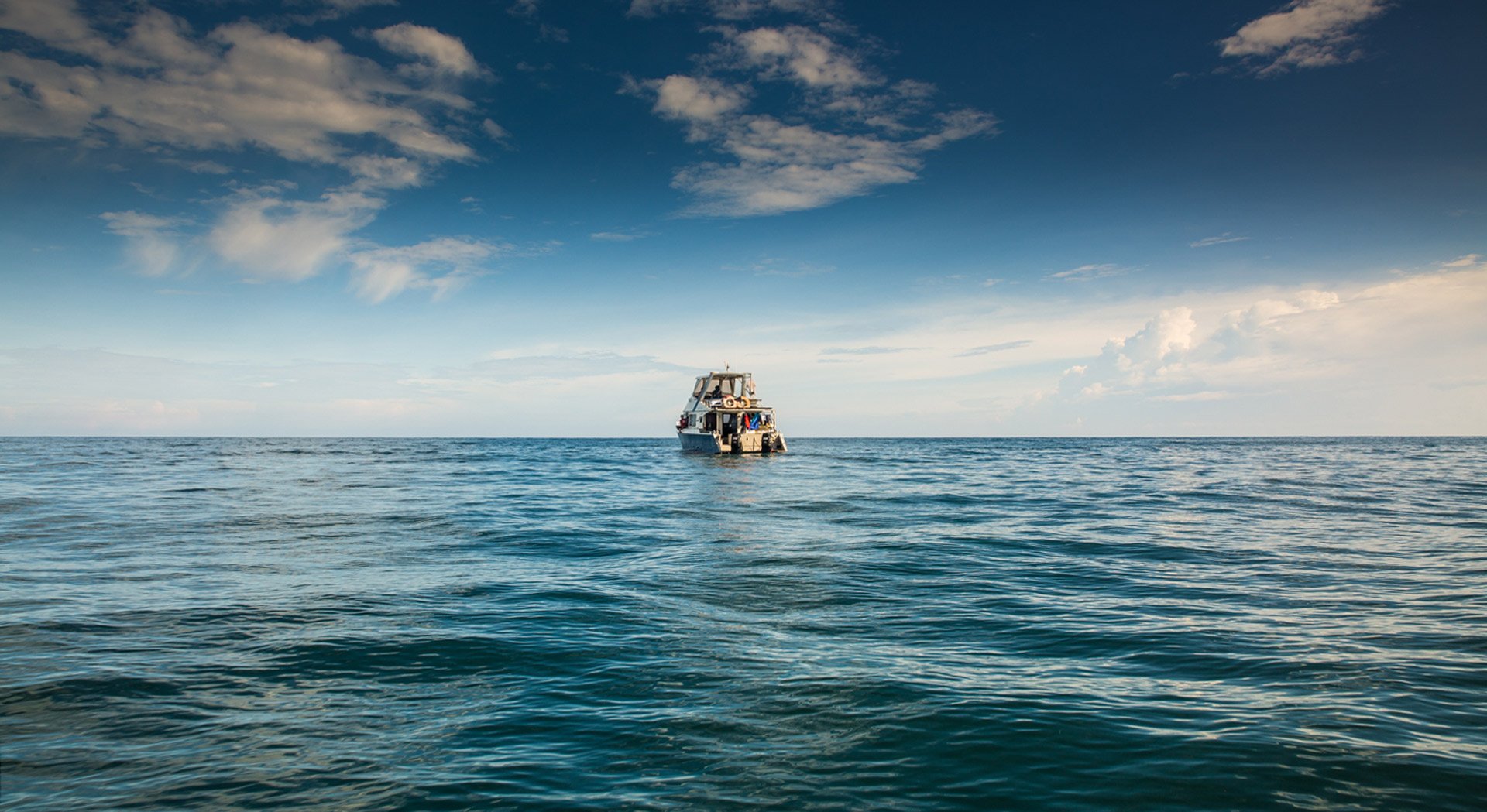 There's more to do than just surfing
Simeulue is a surf destination for everyone, from beginners to advanced surfers, and even for non-surfers. Actually, one of us was a non-surfer who ended up becoming a surfer by the end of the trip! The island is not only spoiled for waves, but also offers a good deal of tropical experiences. Some of the things you can do on Simeulue include island hopping, snorkeling, diving, fishing, scooter rides, river walks and even a short free dive to get into a secret cave. While at Mahi-Mahi, we also had the chance to enjoy free yoga classes.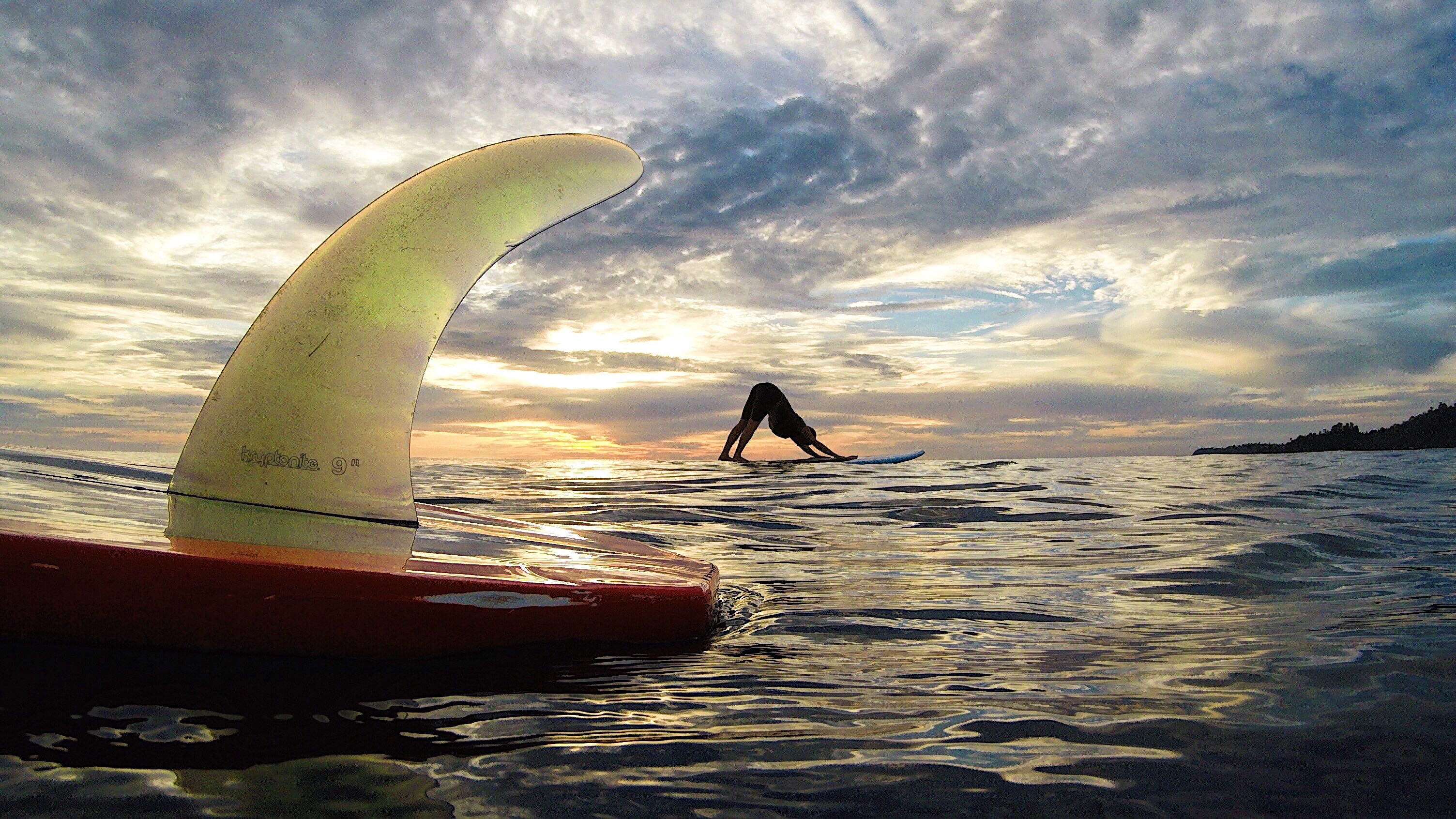 An eco-hub where green businesses take roots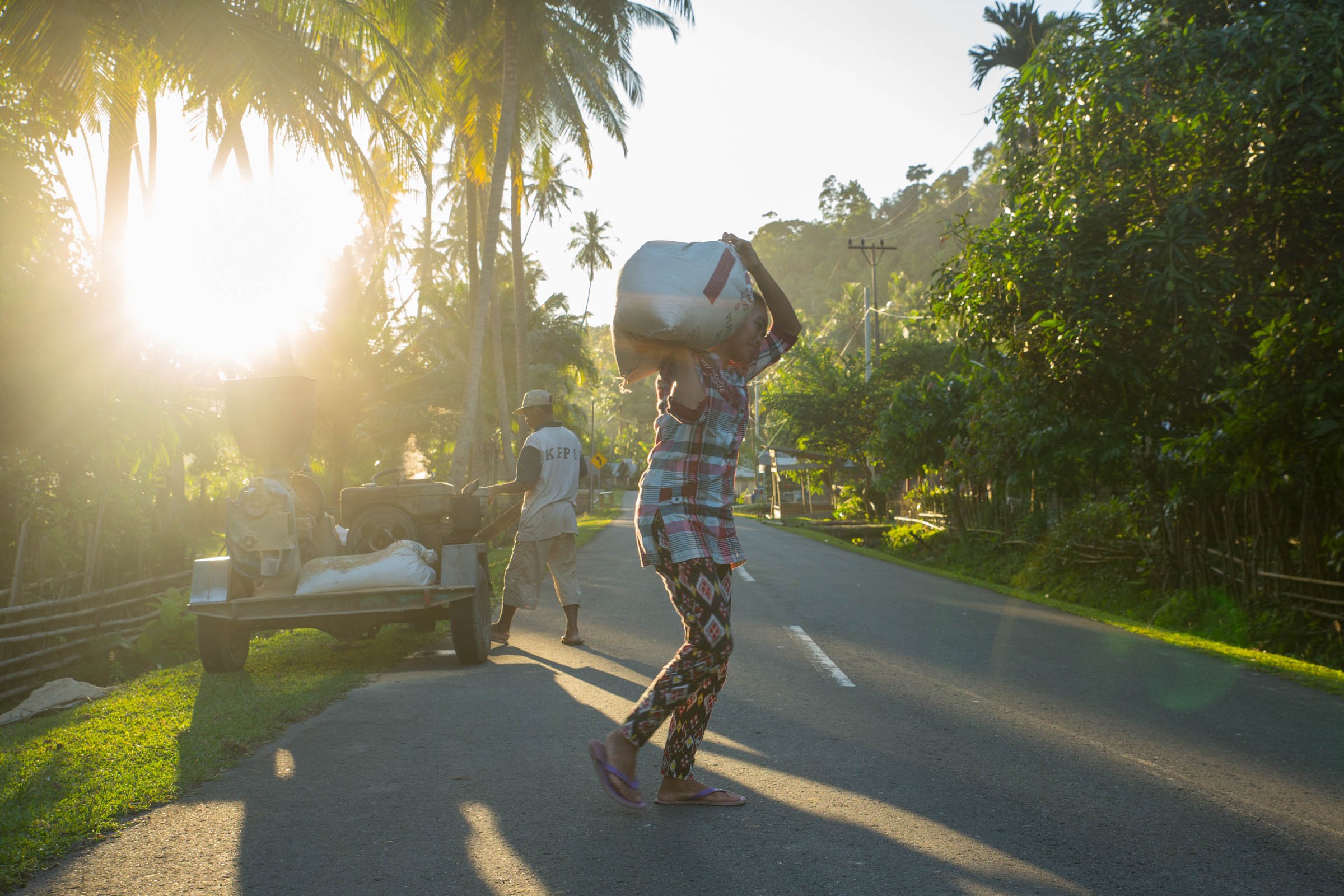 We've also had the chance to meet a bunch of eco-visionaries at Mahi-Mahi; people full of great intentions to preserve the beautiful nature of Indonesia. All those different sustainable projects are under the same umbrella of eco-system impact, a foundation founded in Simeulue. Under this umbrella is a coconut oil business that produces virgin coconut oil in close collaboration with leasehold plantations, while aiming to expand towards other coconut products such as timber or even bioenergy. Another project is dedicated to the protection of sea turtles in the neighbouring islands where travelers can also take part in volunteering programs. Exchanging and conversing with Mahi-Mahi's crew was an enlightening experience on how to think consciously when seeing the challenges that Indonesia faces.
<!]]>