<![CDATA[>
Nestled in the heart of one of the most remote islands in Indonesia and known for its private wave, Occy's left, Nihiwatu was awarded by Travel Leisure Magazine to be the #1 Hotel in the World in 2016. The contrasts of luxury blending with the remoteness and poverty of Sumba was an interesting topic for us to dig into. Nihiwatu is not only a luxury surf resort but also a place that has inspired philanthropists to give light to high social impact projects in Sumba.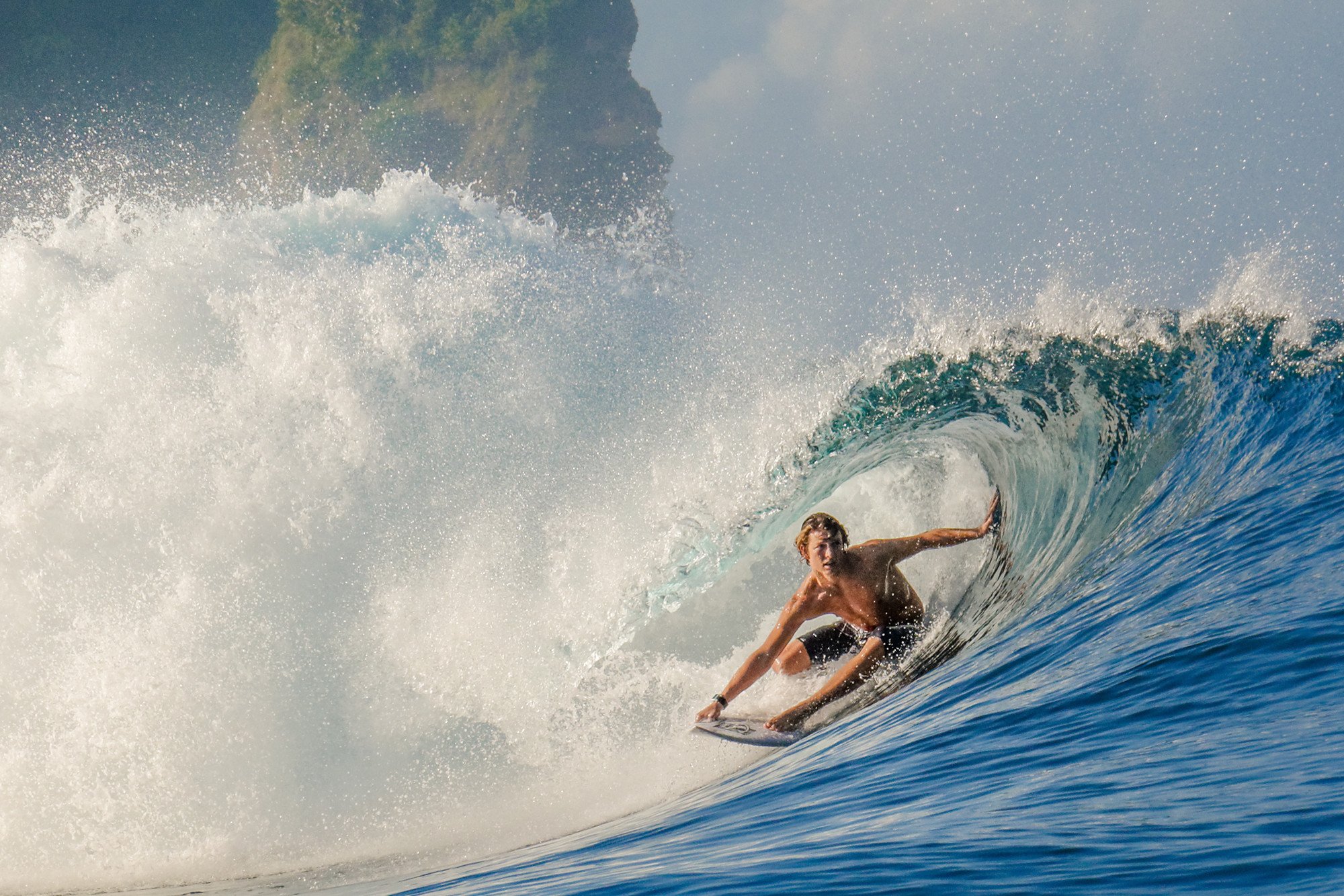 A blend of luxury and remoteness
IndoSurfCrew has traveled to Pulau Sumba ('Pulau' in Bahasa Indonesia means 'island') a handful of times in the past years. The island remains pristine due to its remote location in Indonesia. So pristine that most of the populace live in a sort of Dark Ages where they lack modern amenities such as proper sanitation, electricity and even suffer from malnutrition. In light of the lack of electricity, it is a wonder to receive phone signals on the island. Properly manned hospitals or medical centers are even rarer so the chances of finding medical aid near the explorable surf breaks are non-existent. Even for experienced travelers and surfers alike, these conditions can prove difficult, but for the multitude of Sumbanese the threat of tropical diseases, such as endemic malaria, is a battle of survival.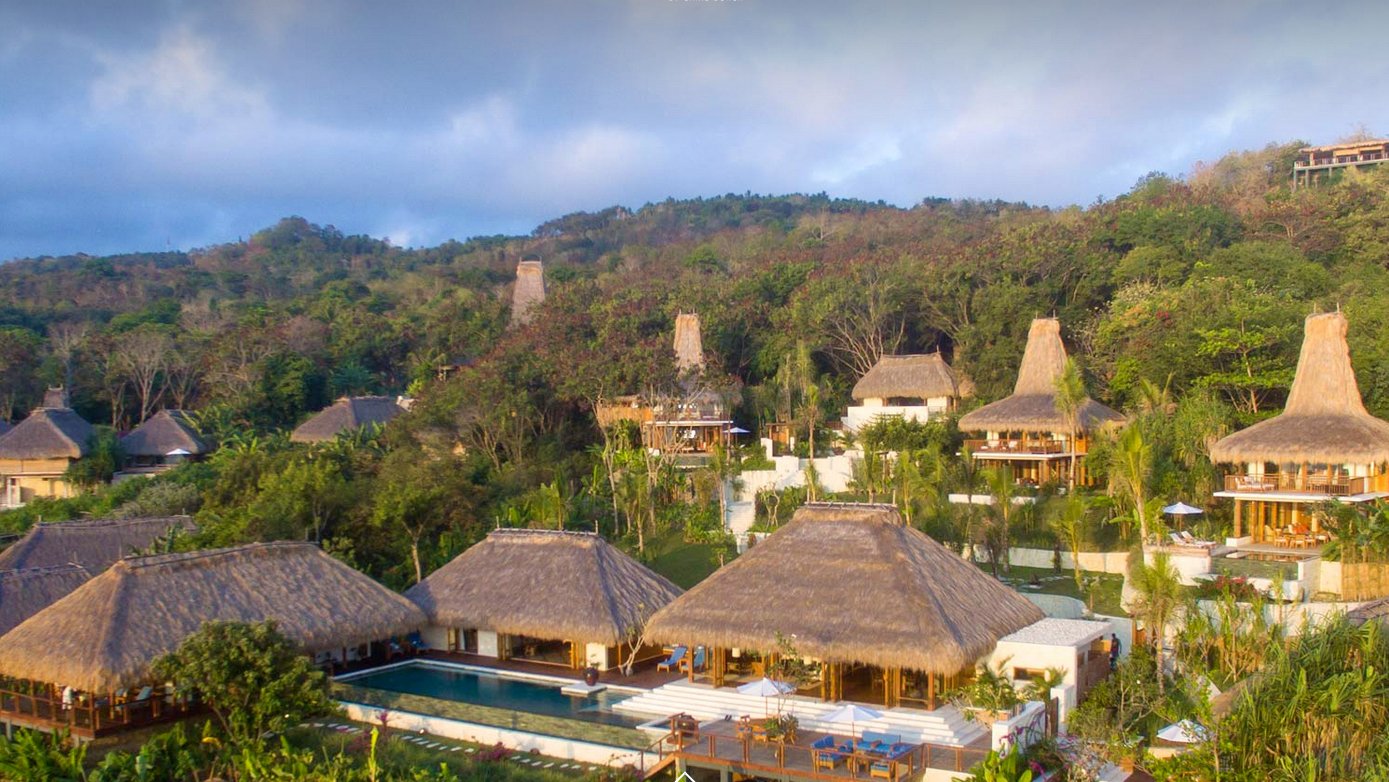 In our quest to discover the extent of the impact of Nihiwatu on the island's socio-economic landscape, we were given the opportunity to have lunch with some of Nihiwatu's spokespeople. What we ascertained was how inspiring Nihiwatu was as a social enterprise in sustainable tourism. Nihiwatu has created an indelible social impact on the livelihoods of the people of Sumba.
Nihiwatu, NGOs & locals working hand in hand
1) The Sumba Foundation

The Sumba Foundation was set up in 2001 by Claude Grave, one of Nihiwatu's cofounders and ex-managing director. Now, he focuses on a cause that is close to his heart: alleviating poverty in Sumba by providing sanitation and education. Based in the U.S., the Foundation is universally recognized and has been awarded for its model of sustainable tourism. Working closely with Nihiwatu has allowed the Foundation to achieve milestones such as reducing the risk of malaria by 85%, drilling over 60 new wells in different areas and supporting local schools by providing the necessary infrastructure to function.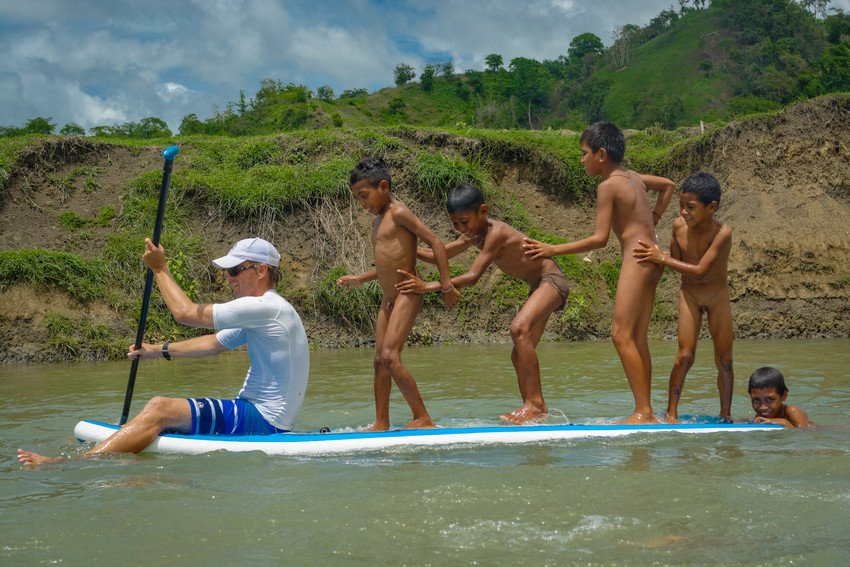 2) Surfaid Australia

When Dr. Stephen Nolan and his family from Australia stayed at Nihiwatu Resort for a surf holiday, they visited nearby villages and Dr. Nolan observed the depth of poverty and appalling health conditions that were prevalent in the neighboring villages. It struck him deeply to witness starving children suffering from a plethora of ailments that are preventable.
This surfing holiday gave birth to Surfaid Australia.
Since then, Dr Nolan and his wife have focused their efforts on making clean water accessible, improving nutrition and general health. In 2014, The Sumba Foundation and Surfaid joined hands to intensify efforts in the other areas of Sumba.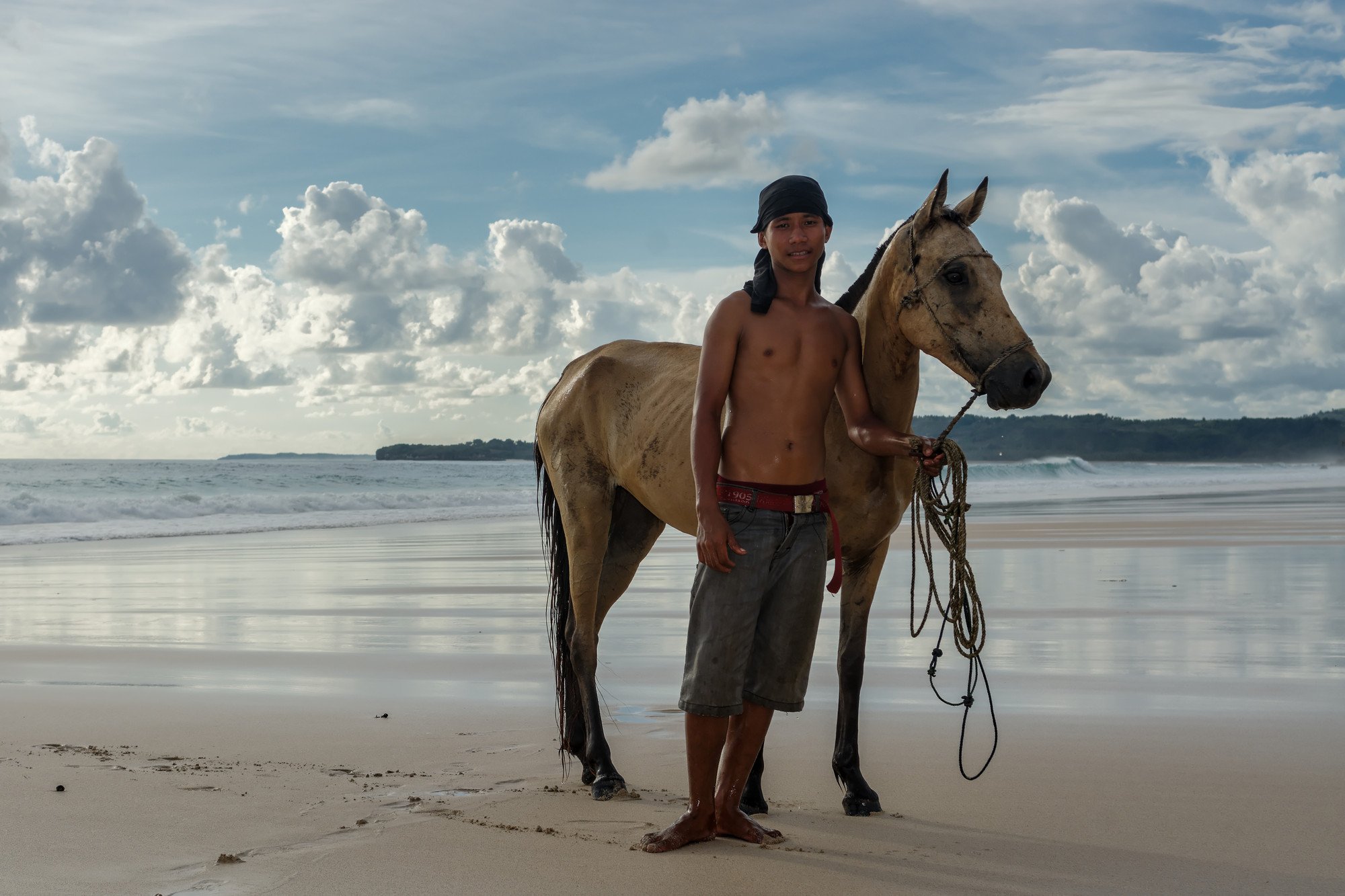 An exemplary model
In engaging Sumba in its budding tourism industry, Nihiwatu has hired 450 locals and trained them in the different areas of hospitality. This fair-mindedness has allowed staff to support their large families of up to 10 members.
Nihiwatu's spokespeople have also iterated that approximately $120-$150,000 has gone into West Sumba's economy, some have even reached outside of said area. Most of the income generated comes from salaries paid out by Nihiwatu as well as from purchasing local supplies.
The increasing renown of Nihiwatu Resort will draw more tourists to Pulau Sumba thereby increasing the amount of Sumba's revenue.
Local sumbanese stories…
1) Petu, King of the Sea
A man of Sumba, Petu is an inspiration even to locals. He introduced the island's culture and surf spots to IndoSurfCrew and gave us a taste of stunning Sumba. Through our interactions with him, we witnessed the respect he garnered from Sumba's community and Nihiwatu itself.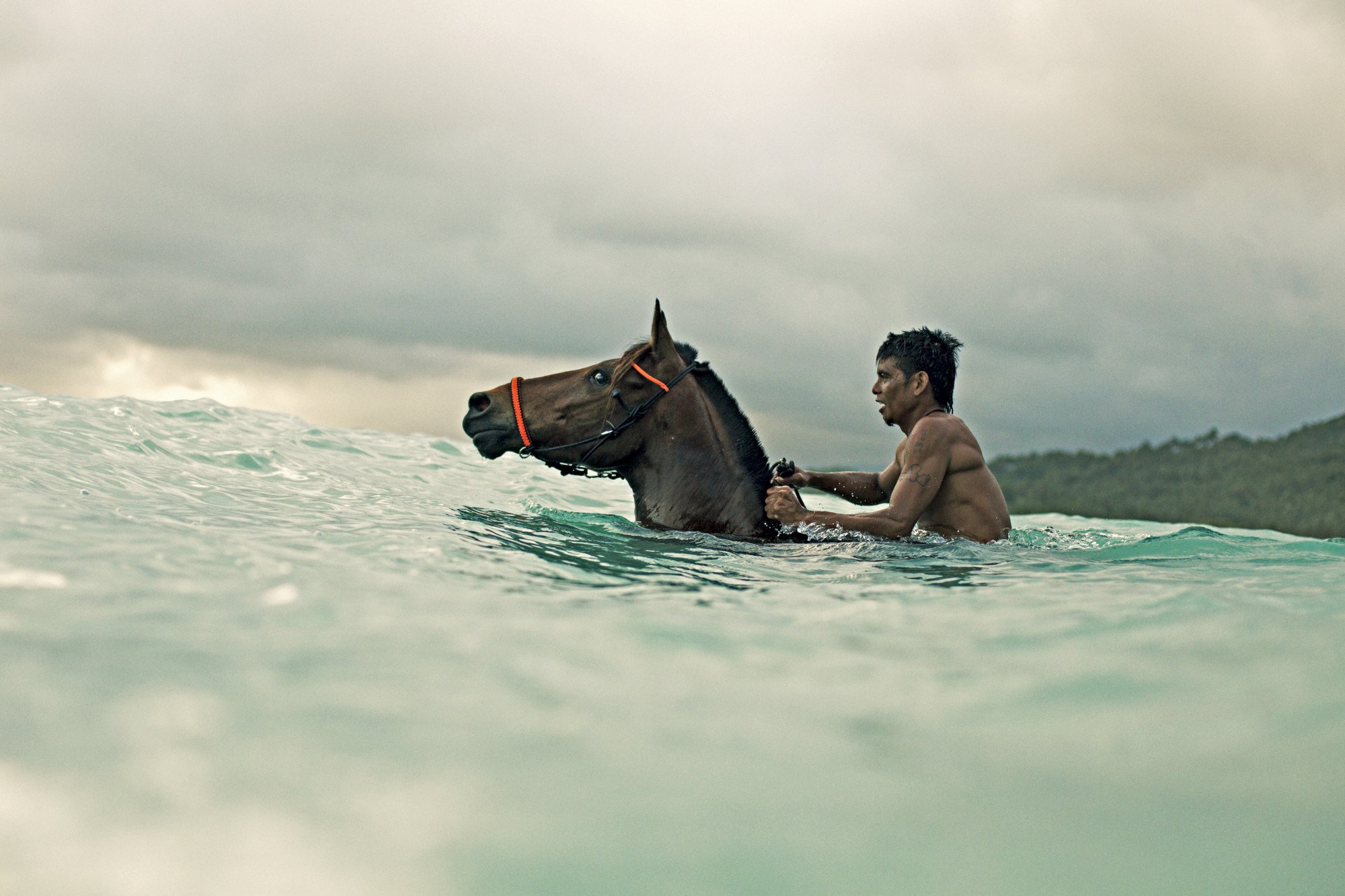 2) Dialogue with Datu Daku
While the Crew searched for more beneficiary stories from the local staff, we secured an email interview with Dato Daku. Dato is an honorific title bestowed on individuals well-respected by the community. Having worked a good number of years with Nihiwatu, he was the perfect candidate to interview.
We asked him a simple question, "How did Nihiwatu contribute to your life?"
Dato Daku: "I feel thankful Nihiwatu is here because its allowed me to school all 6 of my children, 4 of which have graduated university the other 2 will go to Uni when they become of age. It's also allowed me to build a house with electricity and running water.
I'm from a poor family I wouldn't have had that chance without a chance the hotel. I'm sure of that. I've also been able to buy some land for my children's future. For me they are what's important even if I have nothing. I have to provide the opportunity for them to be successful.
Many things have changed in my life since I worked here I've been here for 25 years. I traveled to Kupang, Jakarta, Bali. I never dreamed this would be the case when I was young. I always have money to feed me and my family and help my extended family. I feel lucky."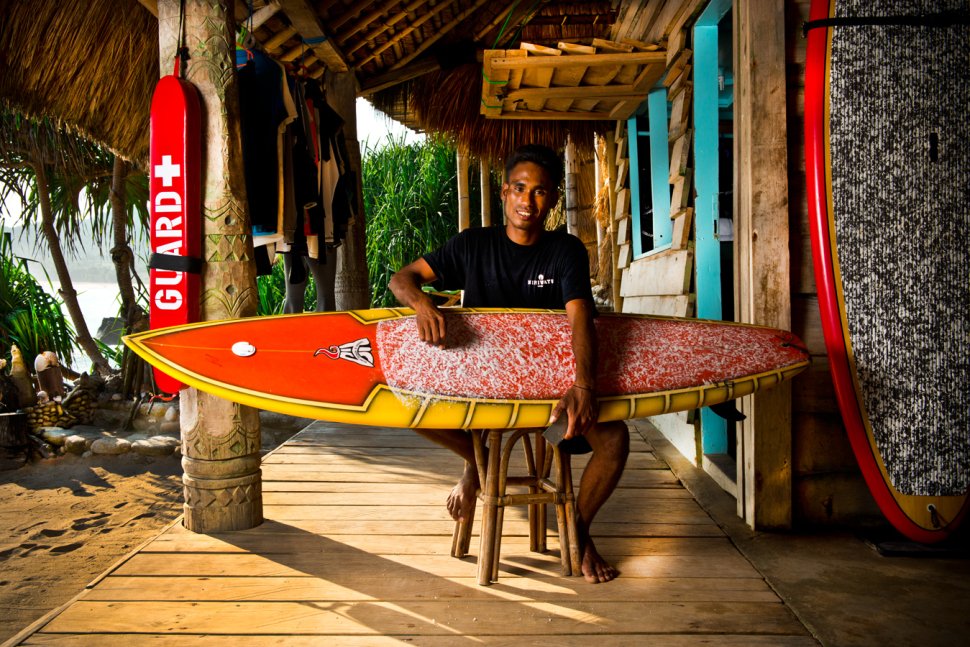 Surf for a cause
Despite the efforts to improve the livelihood on Pulau Sumba – Nihiwatu and the NGOs that have done great work they have not been able to solve the issues of island-wide poverty and poor sanitation. East Sumba is particularly unaffected by the ongoing efforts due to its distance from the philanthropist efforts.
This article aims to encourage the support of these NGOs that they may further their efforts in improving the lives of these precious people.
<!]]>