<![CDATA[>
You've called all your buddies and heard all their excuses. You've emailed them a list of resorts, red-hot surf camp deals and a gazillion surf charter Insta feeds without a reply. Emotions are running sky high – you go from pissed to whatevs and back to pissed again. But then, a bold thought goes through your mind… What if I go solo? 
So, if your bucket list is looking neglected, don't wait for your mates to help achieve your surf travel goals.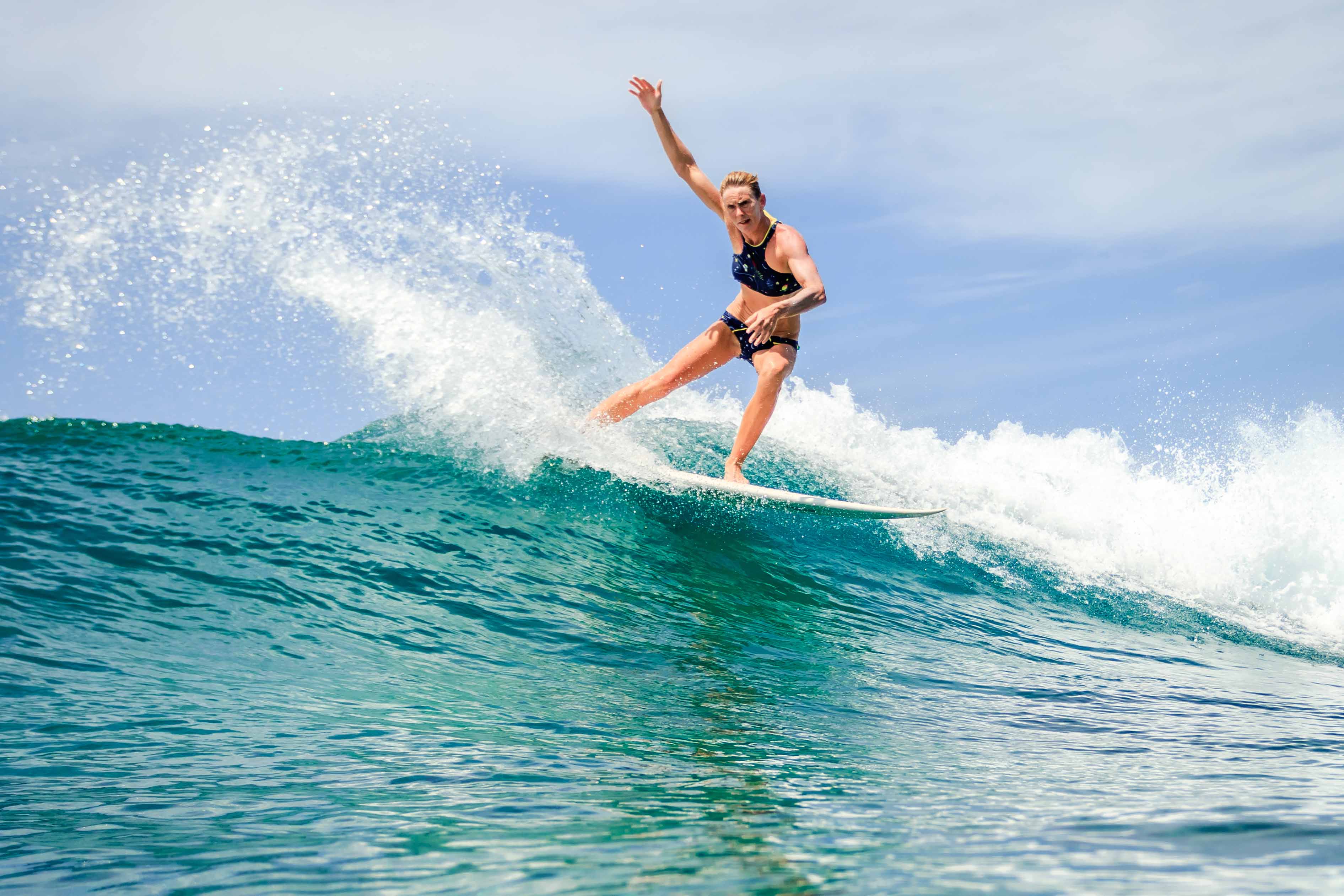 Here are 5 of the top surf destinations for solo travelers
The Maldives
I'm sure you do know that the Maldives are home to some of the world's best waves but what you don't know (yet) is the beauty of a crystal blue tube until you see them with your own peepers. When you catch your first wave, your eyes will feast on the stunning coral as the glassy water gives you a window to the fish-dense ocean floor. Successfully kicking out without a visit to the reef means you can do it all again (and again and again) with stoke splashed across your face.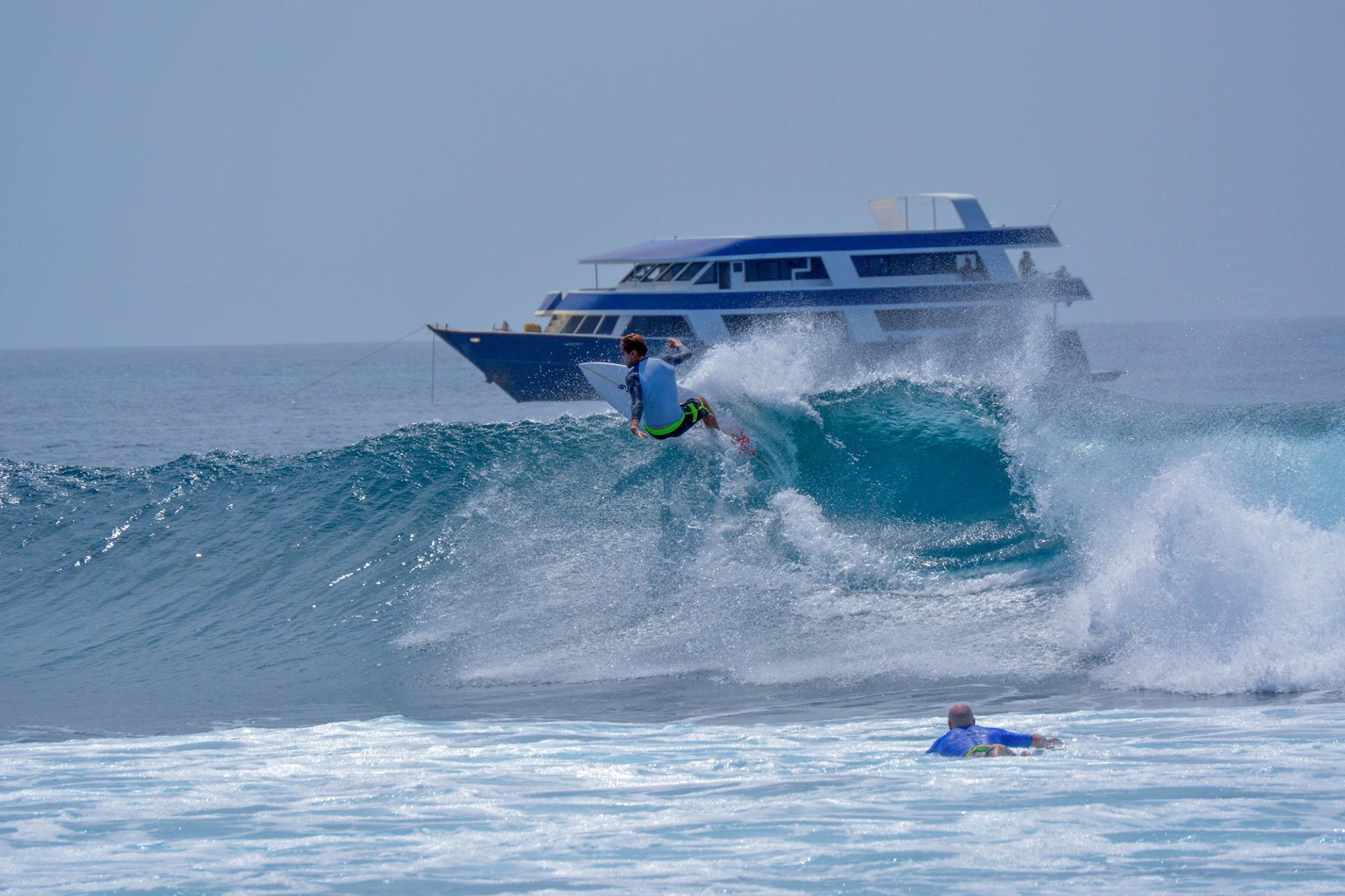 Solo trippin' to the Maldives is a great option. The destination is on most must-surf lists, it's always surfable and allows you to meet awesome, like-minded people if you book your solo trip correctly. Surf boats mean you can shred the day and the region's best waves with just the pull of an anchor. They're unforgettably fun and are a bit of a rite of passage for travelling surfers. Blue Star is a charter boat somewhat made for the solo traveller to experience this; labeled a floating hotel, it's perfect for individuals and groups to hop on and off the expert surf charter whenever it suits.
Related article: Solo Surf Travel: How To Plan a Solo Surf Trip
Land rats can't go passed Just Surf Villa for its surf trips, top-notch amenities, yoga, expert staff and location smack bang in front of the famous Jailbreaks right-hander. The vibe is super chill, the crew is incredibly friendly, and you won't want to leave the island for anything but a local surf trip on one of the in-house boat charters.
There are plenty of options in the Maldives to suit surfers with flexibility – one of the perks of solo travel.
Bali
I first entered the solo travelling domain by booking one seat on a flight to Bali, hiring a pint-sized car, stuffing my quiver in the back of it and driving the country's gnarly roads in search of waves. I found them! Duck diving next to turtles in Canggu and landing my first aerial in Balangan to getting oh-so-stoked four-foot barrels at Uluwatu – Bali did it all! I made a tonne of international pals and shuddered at the thought of surfing local Perth city breaks had I stayed at home.
Even though it's a small island to navigate, the lonesome travelling can take its toll, and you'll want some company eventually, so I recommend being savvy when booking your accommodation as a solo traveller. I'd first found Lapoint Surf Camps when scavenging around Sri Lanka a year earlier – such good vibes and the crew made sure we found quality peaks every day – so I was buzzing when I found out Bali had a Lapoint Surf Camp of its own. It sits in Canggu as a haven for vibrant surfers standing for nothing else than a good time in and out of the water. Bali is one of the most renowned surf destinations for so many reasons: the surf, the party and the inevitable flurry of stories you'll take home. Many will grab a bike or car to fulfill their solo journey, but please do yourself a solid favour if you follow suit – stay safe on the gnarly roads.
Portugal
The Portuguese were one of the biggest maritime explorers during the 15th and 16th centuries, but today the tides have turned on them. Almost 12 million people visit Portugal each year and many for the damn impressive stretch of sand and surf. Ericeira is one of Europe's surfing capitals, previously home to the Quicksilver Pro, a favourite among many of the world's greatest surfers. The wave-rich area is pebbled with peaks which will rival almost anywhere else in the country. Best advice for solo travellers hitting Portugal is to shack up in Ericeira at prominent accommodation like Chill In Ericeira.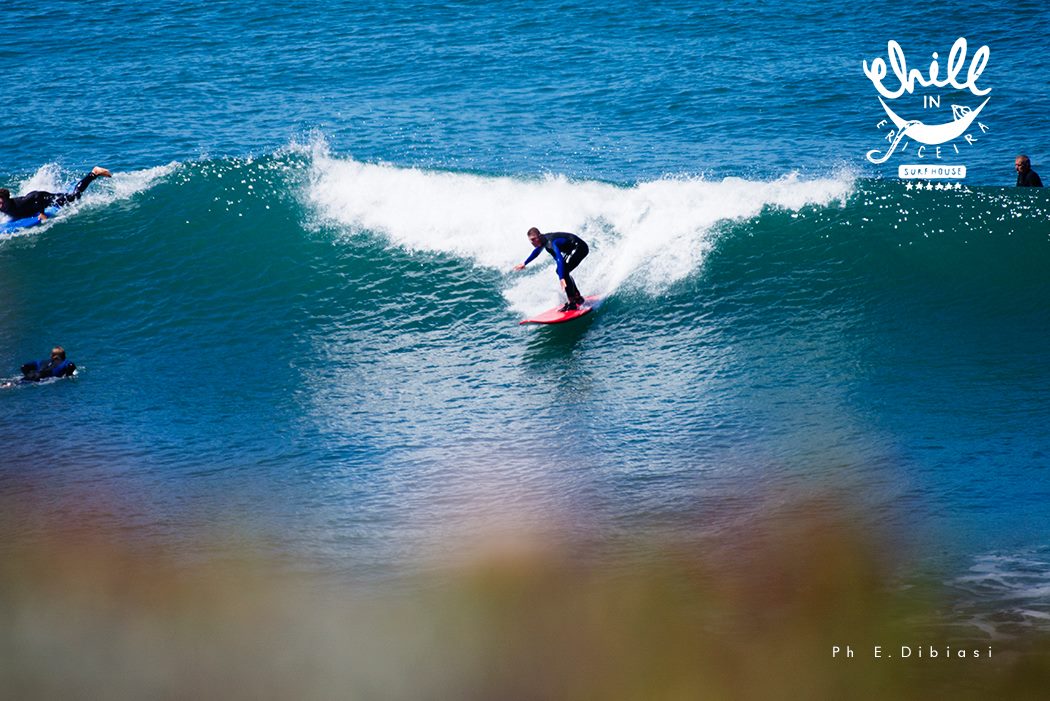 Stay for a few days to experience the fusion of surfing ambiance and buzzing Portuguese culture – if the diversity of waves won't make you stay, maybe the open bars, traditional live music or oceanfront discotheques will. For any solo tripper to Portugal, staring them bluntly in the face is a visit to Supertubos. The world-class wave is commonplace for surfers as its sandy-bottomed setup is dominant in the barrel department. But what's little known is that the surf mecca neighbours hot beaches that are full of froth too. New waves are being found in the area as hidden peaks become not-so-hidden, so throw off the bowlines and head for a voyage in nearby Molhe Leste, Baleal, Lagide and Pico da Mota.
Costa Rica
When you land in San Jose, the first thing you'll want to do is to get the hell out of the big city. Your mind is going to be on the electric blue water on the Costa Rican coast, which was my experience when I arrived at Costa's main airport in 2015. The same two English-speaking travellers I asked to mind my stuff while I went to the WC became my surfing buddies for the next week. One of them was a surf photographer commissioned by Red Bull; thanks to not having a travel partner with me to play 'look after the bags,' I'd linked up with the ideal surf companions. Taxi + bus + taxi = 6 hours of travel from the airport, which was made so worth it by seven days of pumping surf on the coast of Manzanillo de Cobano. The waves are heavy, much like their party culture, which is usually crucial criteria for any soloist heading to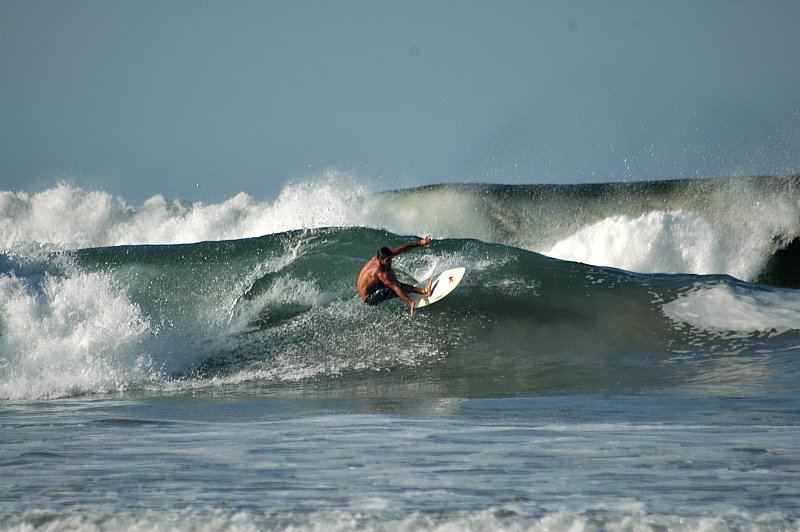 Central America
Zopilote Surf Camp was suggested to me by a friend who understands the needs of a solo traveller: hammocks, mini-skateboard ramps, slacklines and bars overlooking a sparkling ocean. Best of all is the passionate surf culture at Zopilote's, pushing guests out of bed for a daily surf trip to spots both hidden and frequented. Pura Vida is the local lingo for hi's and bye's, but literally translates to a pretty and perfect tagline for Manzanillo – pure life.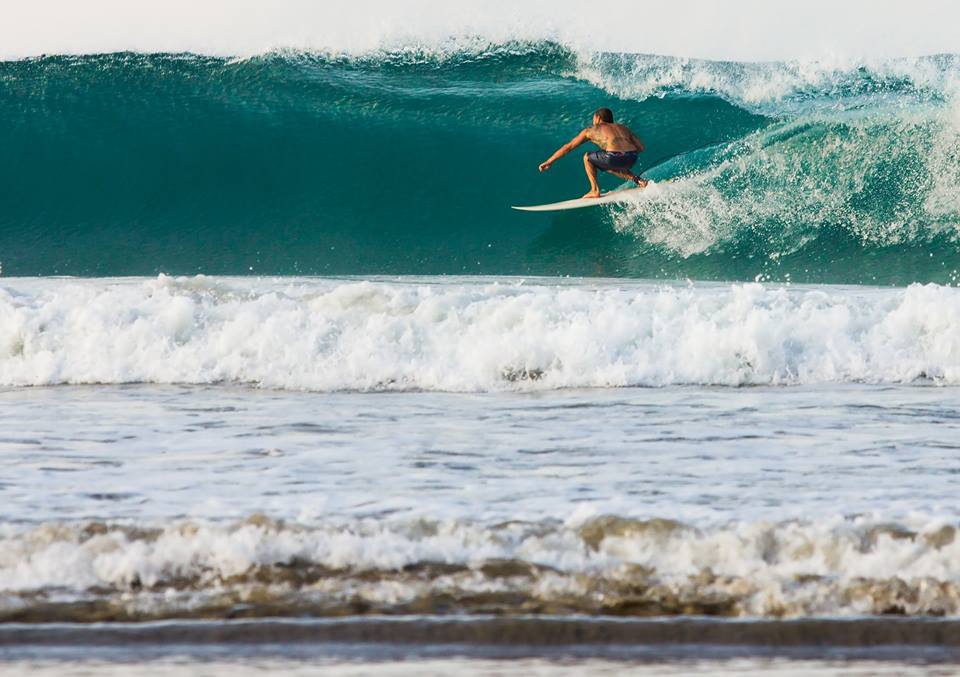 Morocco
Morocco has a little bit of that unusual flavour that appeals to travellers with that one special ingredient – a love of adventure. It stays on the wish list for so many surfers, but the most northern tip of Africa is magically surreal for those not needing the company of friends to grant their wishes.
I found every surf spot in Morocco to carry its own unique experience. The Bay in Imsouane hands out insane rides for up to 600m; its neighbour Cathedral Point is world-class and has given many their first barrel since its discovery 50-something years ago. Boilers in Tiguert shows you a piece of history every time you take off on the hollow right, with a shipwreck's boiler sticking out near the start of the wave. And then there's Mysteries in Taghazout. One of the funnest waves in the area, has legendary status among many globe-trotting surfers – just as the town itself does among visitors to this special part of Africa.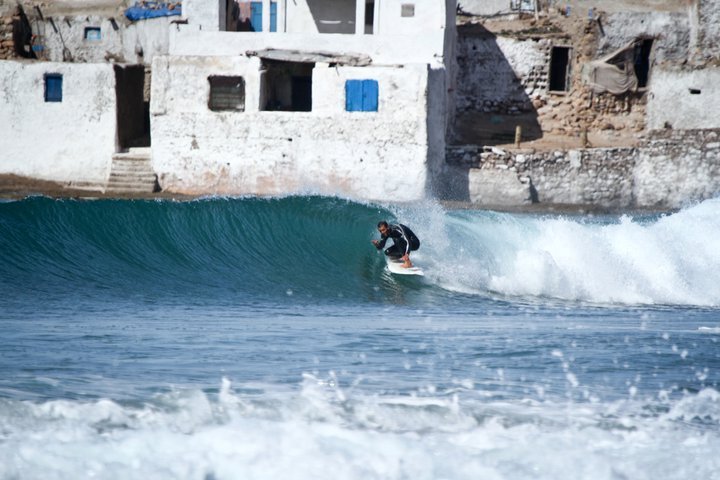 If your buddies won't take your call to book a much-needed surf trip, don't sit at home – do it alone! You won't regret it.
<!]]>