<![CDATA[>
Warm water and powerful Atlantic waves just a short flight from most European cities help to make Morocco one of the top surf destinations in the Northern Hemisphere winter. Here are 5 reasons why you should go surf there!
Morocco is somehow simultaneously wildly exotic and reassuringly familiar. In easy reach of many European cities it's been a winter mainstay on the euro surf circuit since the late 50's, when pioneering Aussie and American surfers first headed south from Biarritz in search of warmer climes. Yet despite the proximity to home you can never forget that Morocco is in Africa, and but a step from the deep, dark heart of the wildest, rawest and most complicated continent of them all.
Stepping off the plane and out of the airport is an assault on the senses: as the wave of dusty heat crashes over you, your nose tingles with the aroma of unfamiliar spices; your ears ring with clash and hubbub of the souks and the siren-song of the minarets; your eyes feast on the chaos and spectacle of a totally different way of life.
Morocco is a safe country just a quick and often very affordable flight away, yet it offers a totally different and fascinating world. Tagines, hamams and souks are just a few of the oriental gems to be discovered
Phil Spaninks, LUEX Head of Surf
The Taghazout region is the most popular area of Morocco for surfers, revered for big long-period Atlantic swells during the October-March season, its plethora of quality point breaks, and the way the angle of the cape turns the dominant winter NE winds into perfect offshores.
5 reasons why YOU should surf Morocco this winter:
Surfing in Morocco isn't like just another trip to south west Europe and the familiar destinations of France and Portugal. Sure it's the same ocean and the waves originate in the same storms, but everything is just that bit more intense: a little warmer, a little bigger, a little wilder, and a little cheaper.
1. Variety of waves for all levels
The Taghazout region has been straight up geographically blessed for surfing. The north west facing coastline has about the straightest swell exposure in the entire North Atlantic. The miles of beginner beach break is some of the most consistent anywhere during the northern hemisphere winter, but the real magic happens when bigger longer period swells show up to max out the beachies and wrap around the points – into a suddenly offshore wind direction.
While the waves can be big and powerful, most spots break over sand or smooth rock – an ideal situation for newer surfers looking to step up into heavier or hollower waves without the risks of shallow coral reefs. Anchors is probably the most famous spot (of many!), capable of holding huge size and sending big green walls racing up to a kilometre down the point. When small it's a perfect intro to point breaks for intermediates (after a day or two warming up on the mellower beachies nearby), but at its full size and chest-beating best it offers a freight train ride that'll keep even the most expert surfers stoked.
2. Warm water and sunny winter weather
Winter is prime surfing season in Morocco, and the most consistent time of year to score good waves as powerful storms whip the Atlantic Ocean into action on a regular basis. While the French surf capital Hossegor languishes under distinctly chilly 8-9°C air temperatures in December and January, Taghazout's winter weather is much more inviting; water temps never drop below 16°C and typical day time air temperatures hover around 18-20°C in January, so you never need more than 2mm wetsuit and can get away with a shorty much of the time. Ok, it's not quite Indian Ocean board shorts warm, but sometimes (particularly in Autumn after a long hot summer) it's actually pretty nice to feel that cool, clean Atlantic freshness washing over you.
3. Feasting on succulent fish and melt-in-your-mouth tagines
Moroccan cuisine is as mouth-wateringly delicious as it is varied, influenced by Morocco's rich history of interactions and exchanges with other cultures and countries (typically it's a mix of Mediterranean, Arabic, Andalusian, and Berber-Moorish cuisine, with touches of European, Subsaharan and Sephardic influence). Spices are used liberally and dishes tend to be hearty – think tender slow-cooked beef or lamb tagines served with couscous and roasted veg, or the freshest of fresh fish and calamari (fishing is still an important industry in Taghazout).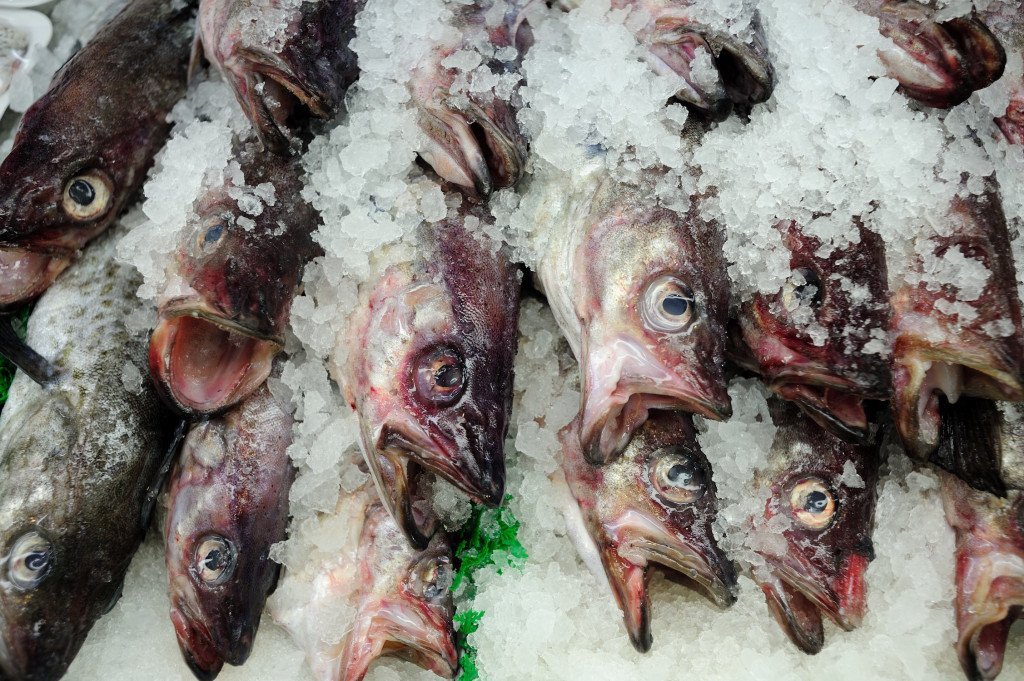 Almost as good as the food is another famous Moroccan delicacy: green mint tea (with plenty of sugar). Sometimes it seems like Morocco runs on tea, and there's no finer way to start the day than with a steaming aromatic cup in the pre-dawn half light before catching a few waves!
4. Rich culture heritage and incredible nature makes for great excursions
Sometimes even the most reliable surf destinations go flat, and sometimes they fire so often you get totally surfed out. Either way, it's always a good idea to take a couple of days out on any trip to explore and really get to know the country you're visiting. Simply put, Morocco is a fascinating country, and there's a lot to see and do besides the surf!
Morocco has a history of independent rule by a number of dynasties, and was the only North African country to avoid occupation by the mighty Ottoman empire. Islam was introduced in the 7th Century following the Muslim conquest of the Maghreb, with most of the indigenous Berber tribes adopting the religion but retaining their own customs and laws. It was later ruled by a succession of Berber and later Arab dynasties, before parts were claimed as 'protectorates' by France and Spain. The mishmash of cultures and ideals has had a profound effect on present-day Morocco, from society to the architecture and even the food!
The famous souks and markets in Marrakech are an absolute must do on any Morocco trip. Get your haggling face on and enjoy the game, haggling for cool souvenirs or gifts for those at home while soaking up the atmosphere and local sights. While you're there, don't forget to take in a Mosque, the botanical gardens, the ancient Saadian Tombs – or to see Marrakech at its most medieval the tannery district.
More interested in the natural landscape? The Sahara Desert is one of the most incredible sights on the planet. Go camel trekking, sleep overnight in a nomadic camp, or even go sand boarding if you're feeling adventurous! If you prefer mountains, head to the High Atlas, where you can even go skiing and snowboarding!
5. Accommodation to suit any taste and budget
One of the best aspects of the Taghazout region and it's budding tourism industry is the sheer variety of accommodation options in the area – there really is something for almost everyone!
Surf camps like Moroccan Surf Adventures, Solid Surf House, or Almugar Surf House are particularly popular (and friendly on the wallet), especially if you prefer a more social vibe. Given that Morocco is a dry country (don't worry, only Moroccans are banned from buying alcohol – tourists can stock up at liquor stores) hard partying isn't really on the menu, but they're a great way to meet likeminded new friends nonetheless. Equally surf tuition and guiding is often included, so you'll be able to make the most of the surf conditions whether you're just starting to get the hang of bottom turning or are looking for a secret slab to test your mettle.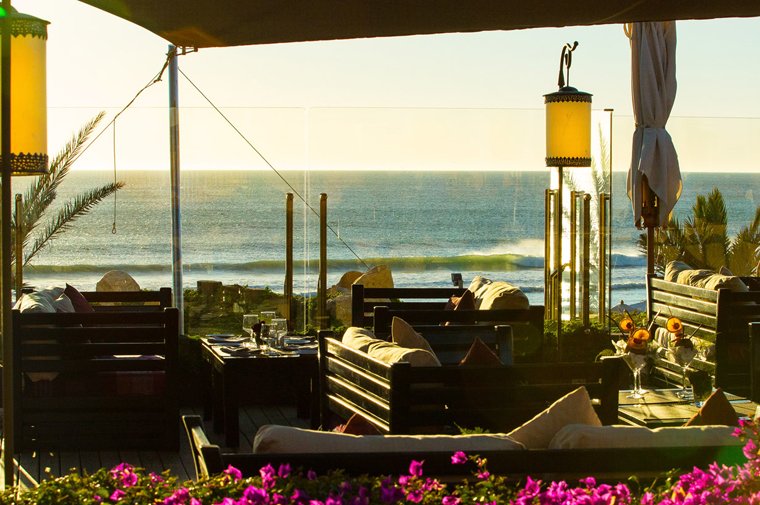 At the other end of the scale Paradis Plage is the most luxurious surf resort in Morocco. It's a little bit north of Taghazout, but is hard to beat if you're looking for something more sophisticated: the resort is essentially a 30,000sqm oasis of sumptuous luxury, with high-end yoga and spa facilities and an in house team of surf instructors to show you the local breaks.
<!]]>