Dhaainkanbaa
DhaainKanbaa is just the right choice if you are looking for the ultimate super yacht holiday with comfort and luxury while enjoying high service and perfect waves.
Amenities & Activities
Dhulha-Heyo Spa
Dhulha-Heyo Spa offers specially formulated treatment packages particularly suitable for a sunny cruise with signature therapies that stimulate rhythmic energy flow through the body inspired by the movement of waves, stress relieving massages and after sun facials & full body treatments, provided in the uniquely crafted massage room of the Spa. The Spa is complimented by a Steam Room and Sauna, offering the long proven skin and body revitalizing benefits after a day of activity.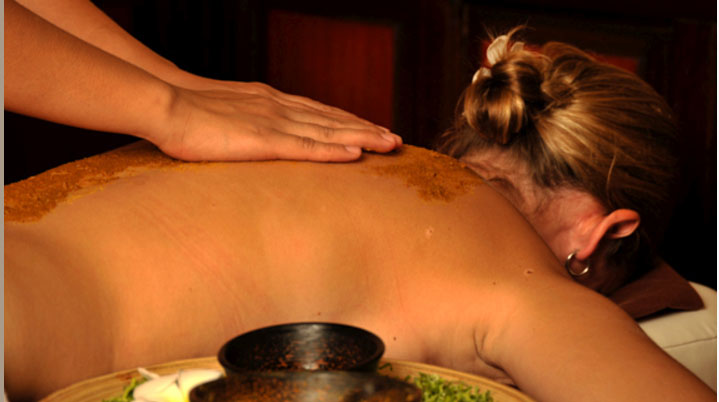 Hashi-Heyo Fitness
Being on sea does not have to bar those fitness lovers from having a good sweat. Keep in ship shape by hopping onto the treadmill, riding the exercising bike or doing light weight training.
Adu-foshi Game Studio
A very popular place for children and the young adult alike, Adu-Foshi is a private studio for a couple or two to enjoy and have fun playing video games or watching blockbuster movies on the 48 inch LCD Television with Theatre Surround Sound. Game systems available include Sony PlayStation 2 and Nintendo Wii. Games of different genres suitable for adults and children are among the collection at Adu-Foshi.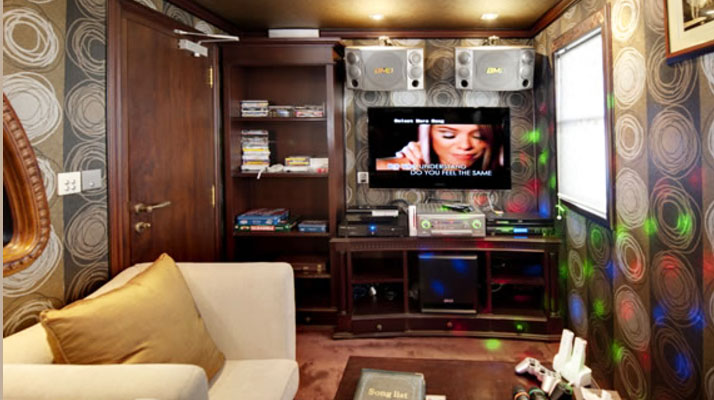 Kanmathee Store
The boutique makes available cosmetic items for the sunny marine climate, fine handcrafted jewelry of silver & gold with genuine natural stones, and unique local souvenirs. Take a lacquered vase as a memento of your adventure onboard the floating palace or as a perfect gift for the very special someone back home.
Activities & Excursions
A cruise on Dhaainkan'baa is not restricted to the facilities and services offered onboard. Multiple uninhabited islands and virgin sandbanks, emerald lagoons and colorful reefs, a variety of fun water-sports, exploratory underwater adventure, cultural snapshots of the past and present of island life … are all part of the Dhaainkan'baa experience.
Diving
The Maldives has a reputation as one of the best diving destinations of the world, with an abundance of fish, innumerable species of coral and sheer diversity of the experiences that could be enjoyed at the different dive sites. The diving facility on Dhaainkan'baa is PADI registered and dives will be guided by our experienced PADI certified Instructor or Dive Master. Diving is conducted from our diving boat of 50 Feet which sails together, for ease of access to reefs. The diving boat is equipped with modern dive gear, first aid equipment, DAN oxygen kit, GPS and radio communication with the cruise.
Snorkeling
Cruising through the atolls gives the chance to snorkel a different reef every day, for you to enjoy the natural wonders of the life of colorful tropical fishes that dwell among the coral gardens with morays, turtles, rays and reef sharks. To make it an enlivening adventure, the onboard Dive Instructor will guide you on the snorkeling trips and share with you his knowledge on the Maldivian reefs.
Water Sports
Add a dash of thrill to your adventure by participating in your choice of motorized and non-motorized water sports activities available on board. Go kayaking round a sand bank as the sun rises, or have an exciting time with your friends and family fun-tubing.For an even more active time, practice your skills on a jet-ski perhaps with a few stunts as you whizz past, wind surf or water ski.
Surfing
Dhaainkan'baa caters to the liking of Surf Lovers by offering exclusive surf cruises with the route selected to visit popular surf breaks. Be it the 'jail break', 'pasta point' or the many other famous surf areas, Maldives boasts some of the best surf breaks in the world. The sister boat, sailing together with the Cruise, will drop the guests just meters away from the reef for Surfers to have a great time on the water.
Night Fishing
It is absolutely not necessary to be a professional to enjoy a good catch of fish. Try your hand at Night Fishing on the reef, which is the most popular form of fishing among visitors, and you can be certain of a good catch. It requires no special gear, just bait a hook and drop the line near the reef edge. Our chefs will barbecue your catch and serve it with dinner for the freshest taste of fish there ever could be.
Sports Fishing
Test the Maldivian waters for larger catches of game fish such as Yellow Fin Tunas, Sail Fishes and the like. For the enthusiastic fishing adventurer, Dhaainkan'baa's main tender is equipped with rods, reels & lure to conduct trolling and casting as recreational fishing activities. The excitement of watching a big one leap out of the water to grab a lure is never too far away.
Sand Bank Picnics
Experience unspoilt natural beauty at its best, being alone on a tiny little sand bank or a virgin island, surrounded by milky white beaches and lagoons of azure. Fulfil your hearts desires as you relax listening to the only sound of waves as they wash onto the beach with the occasional chirp of a seabird. Soak in the sun on the beach or wade in the warm clear waters, with a delectable snack or picnic lunch served.
Local Island Visits
A visit to a small inhabited island, where the population is only a few hundred at most, will show you a picture of the local culture and lifestyle. Kids strolling near the shore, playing with friends on the beach, or men and women occupied in daily chores show how simple life can be on these islands. This is also an opportunity to shop for souvenirs.
Resort Visits
With over 100 resorts in operation and many more coming up each year, Maldives offers a wide selection of resorts that range from ¾ stars to the very luxurious of properties that are in the industry today. Apart from visiting these beautiful island resorts, they offer great culinary experiences from their different restaurant outlets. Some popular resorts have exciting features like the Underwater Restaurant at Conrad Rangali or the Underwater Spa at Per Aquum Nakatcha or the world's first Underwater Club at Maadhoo.