Ferrel Surf House
Feel right at home in this beautiful boutique surf house. Experience life in one of the best surf spots in Europe with incredible sunset views, and a personal wine cellar!
We welcome you to our brand new accommodations situated in the charming village of Ferrel, where the beach and the countryside meet for a mix of sensations just outside our doorstep. 3 bedrooms and a suite, all of them decorated with the love and caring of who aim to receive not tourists, not clients, but friends. Enjoy our swimming pool after a day at the beach, take the salt out of your body with a refreshing dive and drink a glass of wine from our personalized cellar afterwards, all of this while contemplating one of the best sunset views this region has to offer.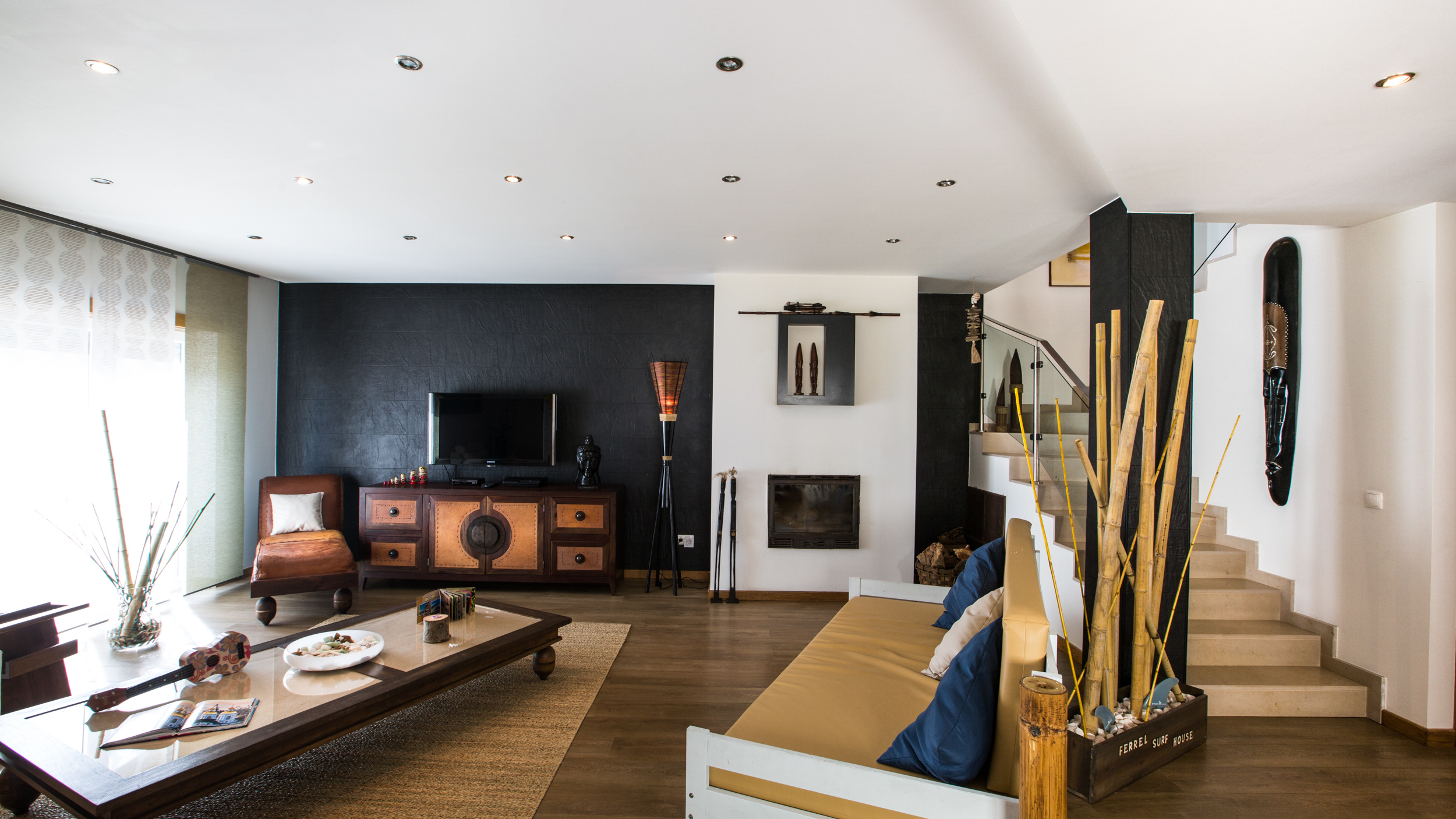 We have a modern and fully equipped kitchen at your disposal, a living room with a touch of home for you to feel comfortable, chat and relax in between the many activities we have prepared for you and if you need to work a little because well, sometimes you just have to bring some "homework" with you, don´t worry, we have a quiet lounge so you can concentrate on your private affairs. At the end of the day we want our home to be your home with a magnificent view to all of Peniche´s peninsula and the ocean as a background of a memory to relish for years to come.
Suite
Exquisitely decorated, full of light and good energy for days (and nights) of comfort and absolute relaxation. Private bathroom with a wooden touch. It´s a beauty! If your goal is privacy and a high class accommodation, we have just the room for you!
Dorm Room
Four beds just one step away from the swimming pool. Get off of bed and go for a swim! Again, a room where great taste joins hands with the lovely surroundings our house has to offer!