Indo Satu
Indonesia: Mentawai Islands
Surf world class waves in the Mentawais, with experienced guides and from a great looking boat as you create the ultimate surfing holiday.
Out on the foredeck is a shaded hanging out, surf watching and eating area, with a bluetooth enabled sound system. The saloon area is for movie watching, evening relaxation and bad weather refuge. It's where you'll find the well-stocked beer and drink fridge and breakfast bar, where coffee/tea and snacks are on the ready day and night. The interior of the boat is air-conditioned throughout. There is also another hanging out area at the stern.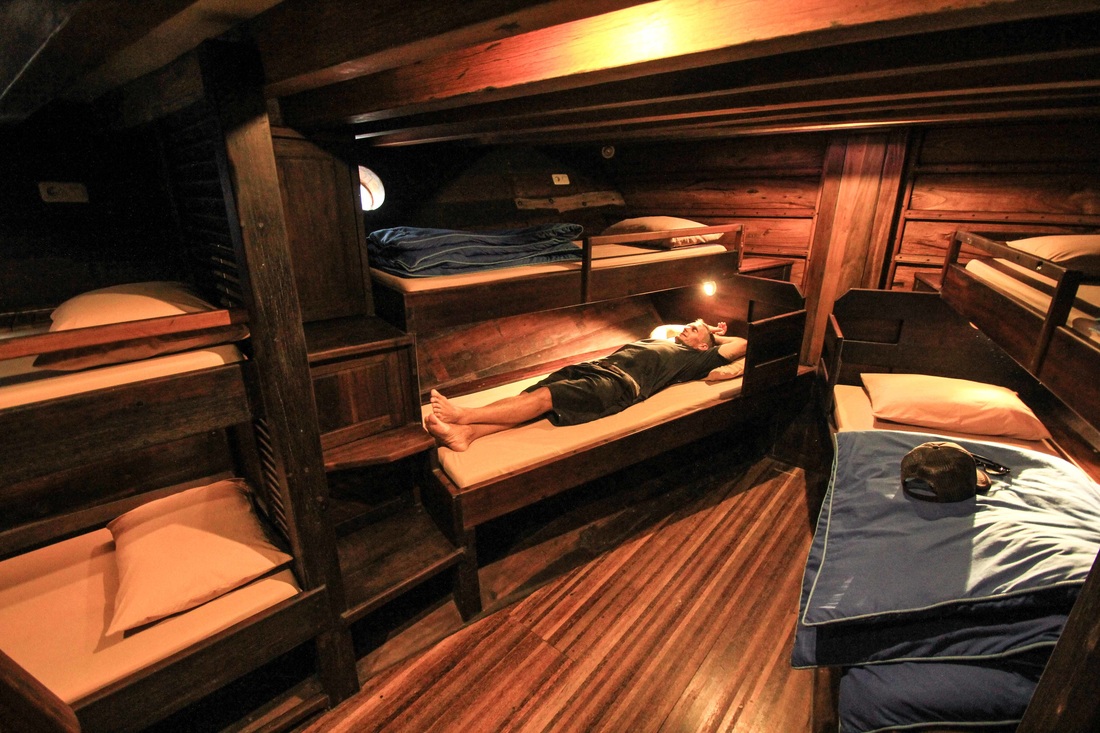 The below deck guest accommodation area which follows a similar layout to D'Bora is comprised of a dorm setup with 8 bunks along with a double VIP cabin. To further enhance the traditional Phinisi vibe, we've equipped her with a sailing rig. A sprite style rig for the main and a self furling headsail up front, a first for a traditional Indo boat.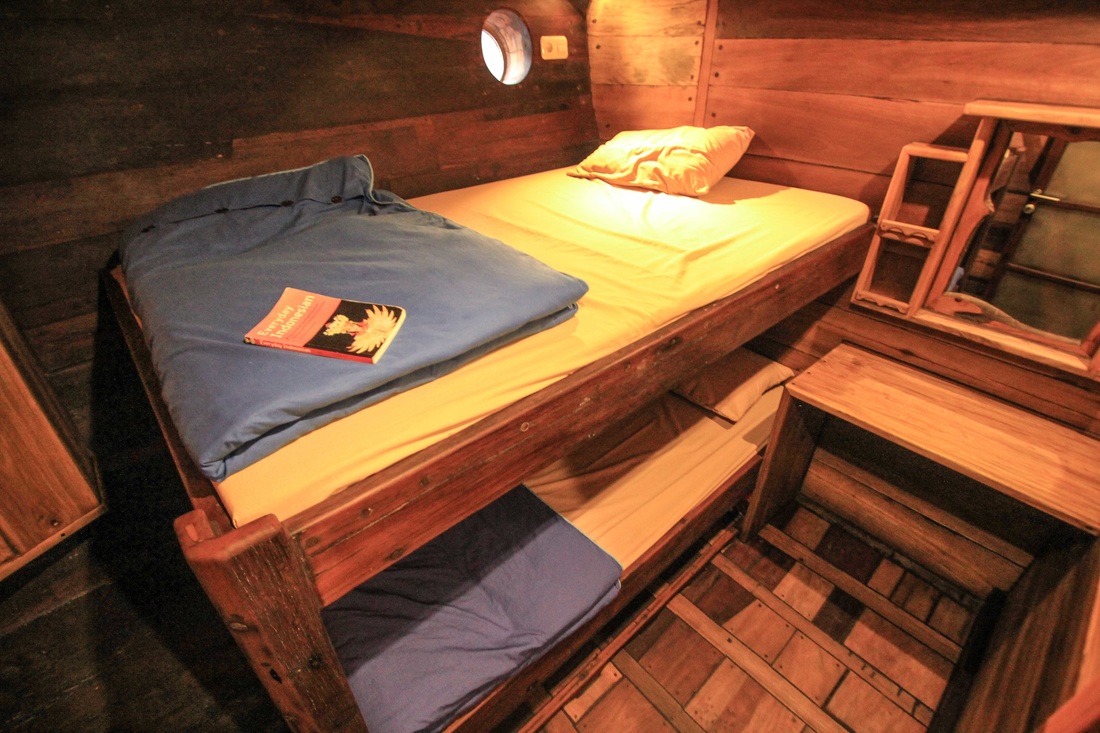 A 24 foot aluminium tender will accompany Indo Satu on all charters. The tender is used for chasing waves up and down the islands allowing guests to surf a wider variety of waves over the course of the trip.
Indo Satu is powered by a 6-cylinder 285-hp Mitsubishi diesel engine which has her cruising along at 8-9 knots. 24/7 electricity is provided by two generators. The full array of safety gear and navigational equipment in accordance with Indonesian Survey laws is on board (including satellite phone, HF and VHF radio, radar, GPS, sounder, 18-person life raft, flares, life jackets and fire extinguishers). The crew are all highly experienced and have completed first aid and fire training.