Lanka Living Surf
Sri Lanka: South West Sri Lanka
Surf in some of the most consistent surf spots in Sri Lanka,all the while our guides will help to improve your technique!
The Camp
As our camp is brand new, all our rooms have a fresh, clean feel to them and are of very high standards. The crew at Lanka Living have put a lot of love and hard work into building and designing our beautiful jungle house and it has definitely paid off.
The Rooms
The Jungle Luxury
The Jungle Saver
The Jungle Dorm
The Jungle Luxury rooms include a large, comfortable double bed and a spacious clean bathroom, with the added extra of a choice between air conditioning or a large balcony overlooking the rice fields and jungle.
The Jungle Saver rooms offer the same as above, just without the added extra choice of air conditioning or second-story balcony.
The Jungle dorm room is large, spacious and airy with eight bunk beds, personal locker and a large spacious balcony, overlooking the treetops.
Although our rooms are held to a very high standard, guests may find that they won't be spending much time inside their rooms as the camps beautiful balconies and stunning gardens are filled with the perfect spot to relax or socialise, with hammocks and pillows galore.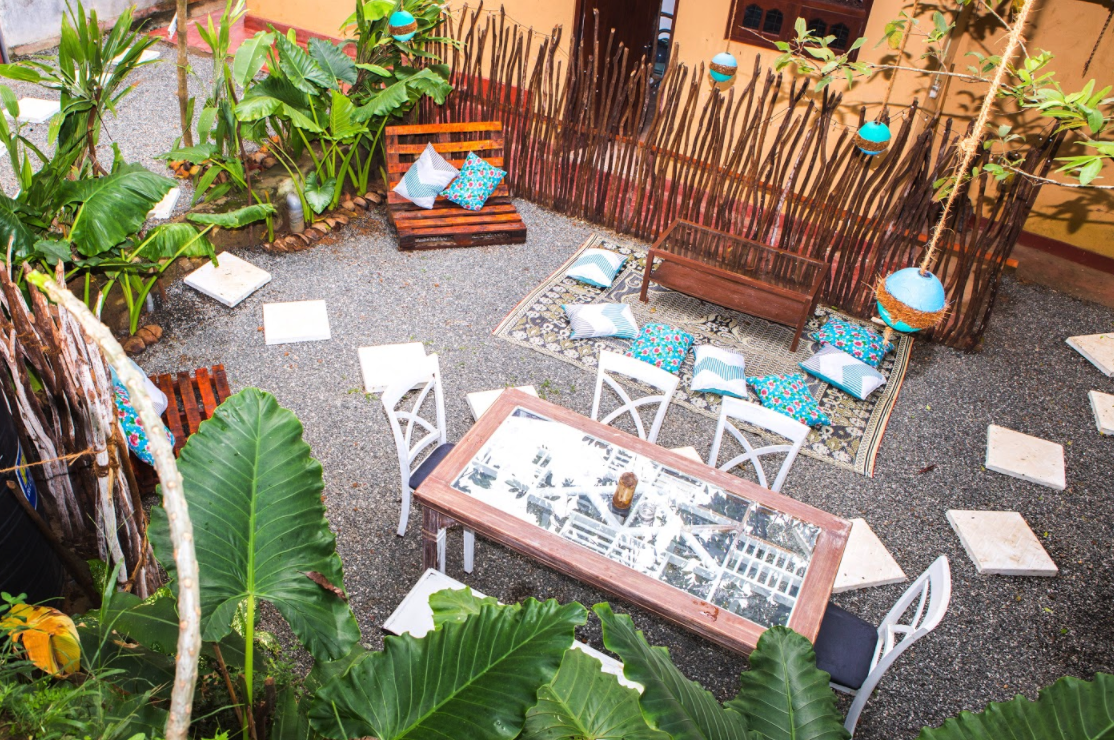 In our jungle camp, we have five big double bedrooms. All these rooms are a little bit different, choose the one that suits you best.
One of these rooms is fully equipped with both AC and fans. The other four have fans to cool you down. Two of these rooms are located on the second floor and have a massive balcony with a view you could only dream of.
We also have a massive dorm room In our camp where we have six double beds. This suits those who want to interact and meet new people, traveling alone or with friends or family and want a cheaper stay.