Pinnacles on Telo
The ultimate private island surf escape. A luxurious, intimate yet informal surf lodge with an emphasis on tranquility and privacy.
Situated on a 50-acre uninhabited private island containing one of the Telos' finest surf breaks, Pinnacles on Telo is the culmination of our experience and the ultimate expression of our ambition.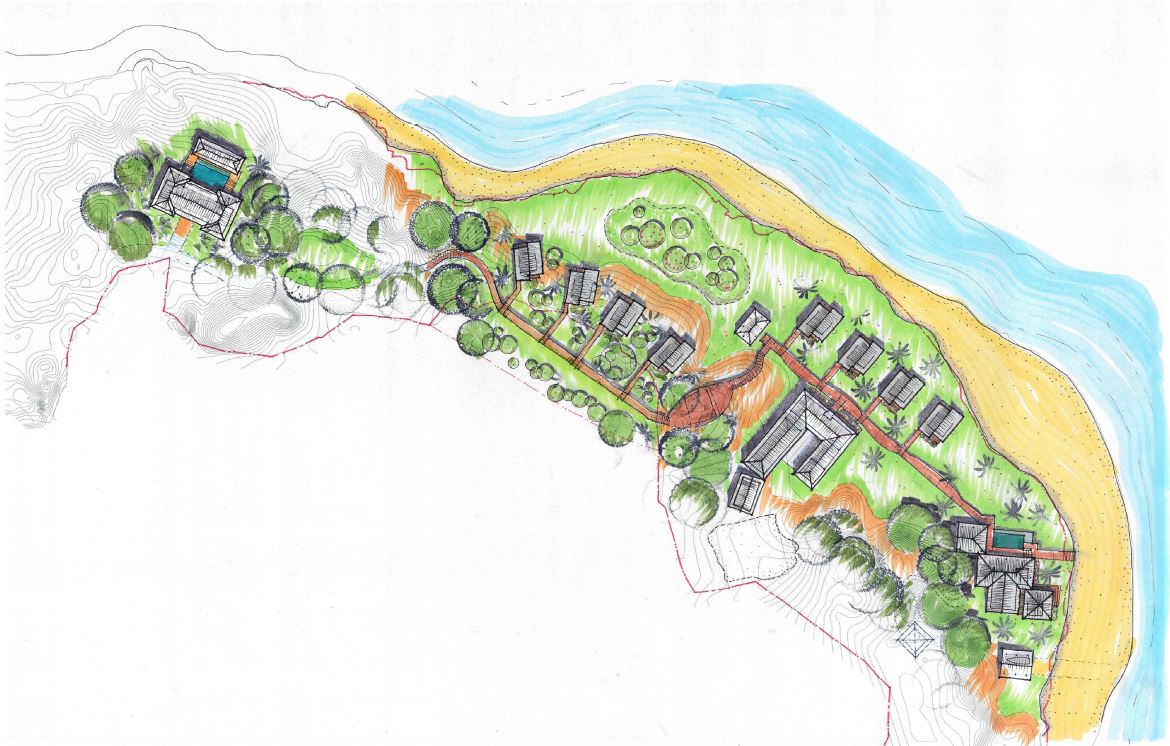 The main lodge will include a restaurant, bar, and infinity edge pool. Guests will enjoy acres of grounds manicured with fruit trees, a hydroponic garden, and a spectacular private beach. The operation will offer numerous activities catering to non-surfing guests, including cooking classes in our open demonstration kitchen, a full spa, massage, yoga, games, and of course a full compliment of snorkeling gear, SUPs, kayaks, and even a sunfish or two for those of you who know how to sail.
Pinnacles on Telo will feature eight private air-conditioned bungalows (each with a king-sized bed and two day beds) and ocean views from every place in the room. Designed by highly regarded BAR Architects of San Francisco with interiors curated by New York's High Line Collective, all rooms feature air-conditioning and en-suite facilities, with 24/7 WiFi. Rooms are serviced twice daily, with complimentary laundry service. Importantly, we along with the Telo Island Lodge are the only land-based surf lodges in North Sumatra with a tsunami escape zone three meters from the main building, ensuring a level of safety not available in any other surf tourism facility in the region.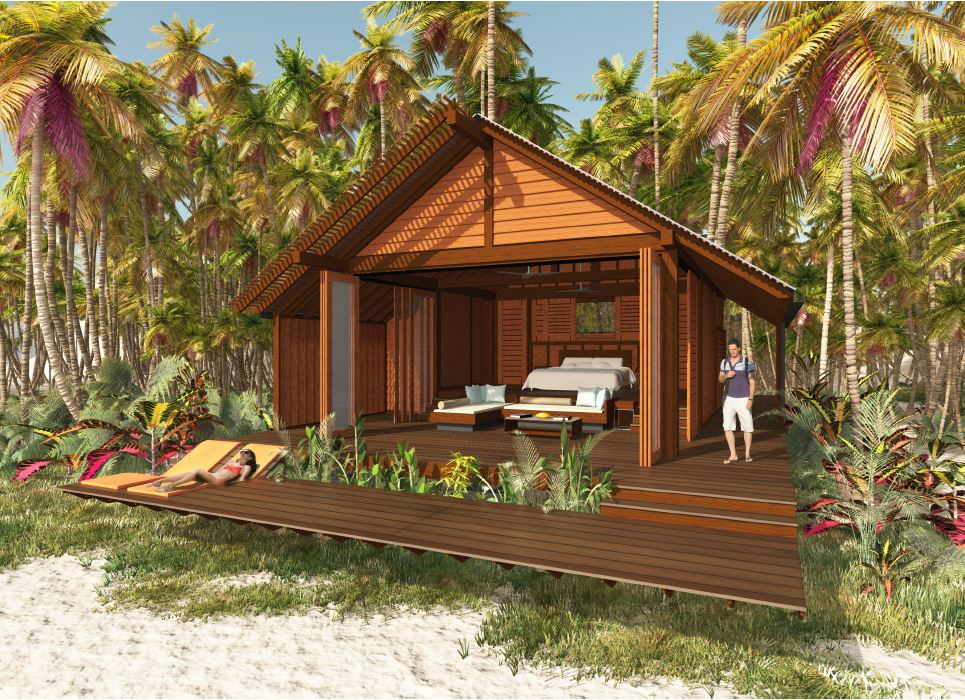 Amenities
AC and en-suite bathrooms In all rooms
King sized beds with two day beds
2x daily housekeeping
Satellite TV in main lodge
Services
Satellite phone available for guest use
Complimentary laundry service
Full-service bar
Satellite WiFi