Sri Noa Noa
One of the few boats in Indonesia offering flexible trip dates and length. It is THE choice for small groups of 4 - 6 guests looking for affordable rates, uncrowded waves & great vibes.
Amenities & Activities
Boat Features
Sound system
Bring your device, we got the speakers!
Library
A good collection of books is available on board
Fishing gear
2 x trawling rods & reels
2 x spinning reels, various hand lines, tackle (we encourage serious fishermen to bring gear – the crew like to test who's lures work best!)
Snorkeling gear
Full sets of masks, snorkels & flippers
Surf boards
Can often be hired at an additional cost - please request before your trip.
Our Cruising Destinations
Discover the East Indonesian archipelago for yourself, at your own pace. Cruise to idyllic atolls, see spectactular volcanoes, laze on deserted beaches, snorkel in clear tropical waters. There are many places in Indonesia that are still "off the beaten track" and we can take you there.
Our most popular cruising itineraries
Komodo
Wildlife adventure to the famous Komodo National Park
Duration: typically 6-9 nights
Starts & Ends in Labuan Bajo/Flores.
Take a morning flight from Denpasar/Bali to Labuan Bajo/Flores, where we pick you up, bring you straight to Sri Noa Noa and depart on this amazing adventure cruise.
Komodo National Park is made up of two main islands Komodo and Rinca and dozens of smaller islands. When moving between islands, if there's a good tail breeze the crew hoist the sails. A highlight of this trip is a guided tour on Komodo to take in the incredible views and wildlife, including of course the Komodo Dragon.
Groups of Komodo dragons can be seen in many areas, even on some of the Rinca beaches, scouring for food. There's plenty of time for relaxing, swimming and snorkeling. Komodo has numerous world class dive sights and the snorkeling is just as spectacular.
On your last day we get you back to Labuan Bajo in time for breakfast and your flight back to Bali (or continue your trip on Komodo or Flores).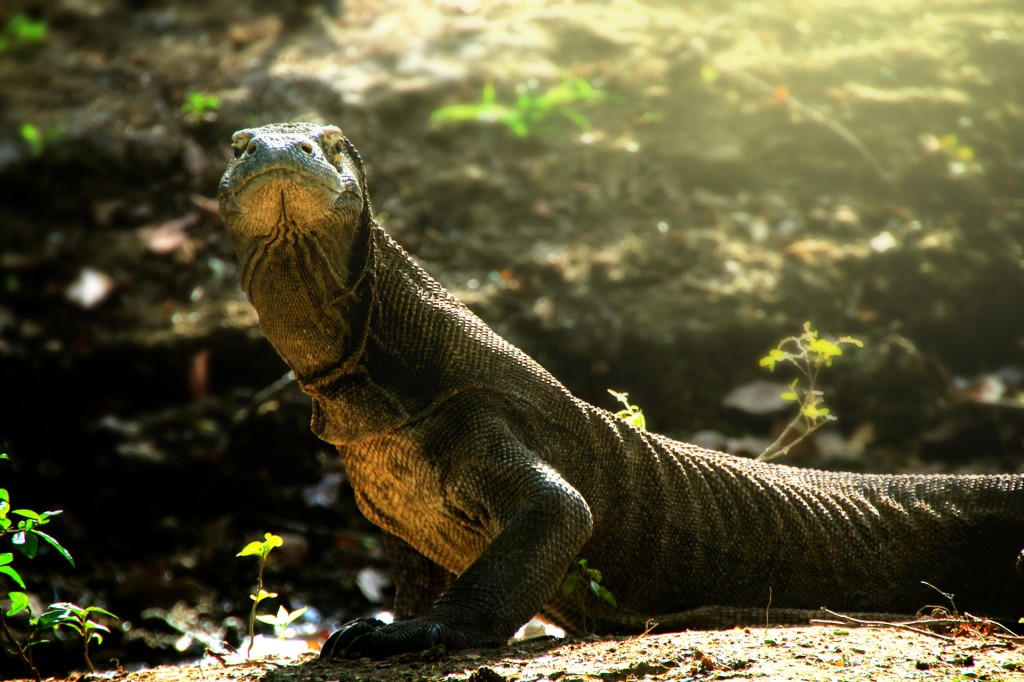 Rote
A truly unique cruise to the beautiful island of Rote
Duration: typically 6-10 nights
Starts & Ends in Kupang/West Timor.
Take a late morning flight from Denpasar/Bali to Kupang, the capital of West Timor. Our crew will wait for you at the airport and and take you straight to the boat with immediate departure for the neighboring island Rote. There are plenty of secluded bays and small deserted islands with white sandy beaches perfect for exploring at your leisure.
Snorkeling and fishing is excellent here. All equipment is provided. Fish are regularly caught and always cooked fresh for dinner on our BBQ or served as Sashimi or Ceviche – you decide.
A popular destination for surfers, the Nemberala area on the SW coast of Rote is also a great spot for learners. The East coast, rarely visited by tourists, has amazing labyrinth-like waterways. Best time to visit the East coast is from October to December.
On your last morning, we will arrive back in Kupang and after breakfast transfer you to the airport for your return flight to Bali (or continue your trip on Rote).
Lembongan - Lombok
Need a few days escape from land? This is your answer.
Duration: typically 3-7 nights
Starts & Ends in Benoa Harbor/Bali.
On this trip, we will pick you up straight from Denpasar Airport/Bali and take you to the boat, or we can pick you up from your Bali hotel for a morning departure. Our first stop are the nearby islands of Nusa Lembongan and Nusa Penida.
After dinner, we cross to Lombok to the tiny island of Gili Nanggu, with beautiful white beaches and excellent snorkeling. There is also a turtle breeding program based here where you can release baby turtles to the wild.
Two of the most spectacular mountains in Indonesia – Gunung Agung on Bali and Gunung Rinjani on Lombok – provide a breathtaking backdrop.
Local fishermen ply these waters using the tides and currents to their benefit. You can often see hundreds of these small prahus returning on the high tide.
Land excursions are a great way to see local villages and surroundings – Heri, your captain, will arrange these for you. Dolphins regularly play in the bow waves and follow us on our journey – always very exciting to watch.
On the last day we make our way back to Benoa harbor in Bali arriving late afternoon and take you back to the airport (or continue your trip on Bali).