Sri Noa Noa
One of the few boats in Indonesia offering flexible trip dates and length. It is THE choice for small groups of 4 - 6 guests looking for affordable rates, uncrowded waves & great vibes.
Food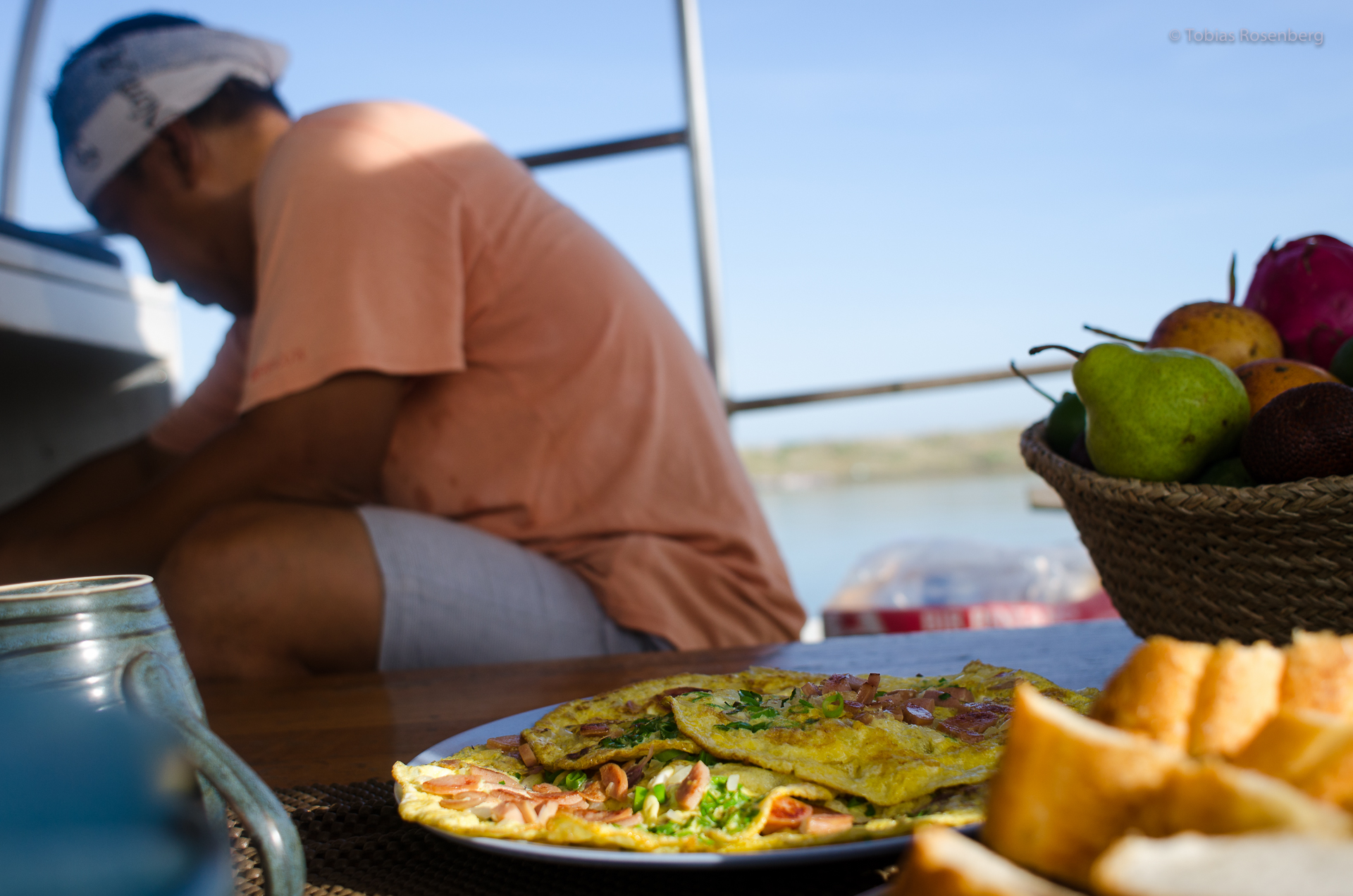 Abroad Sri Noa Noa you will be pampered with three delicious meals prepared by our skillful crew from local produce. You will have access to unlimited drinking water and you will also be served with snacks, juices and soft drinks. There is also a fruit basket where you can savor some sweet-exotic fruits throughout your adventures on board of our boat!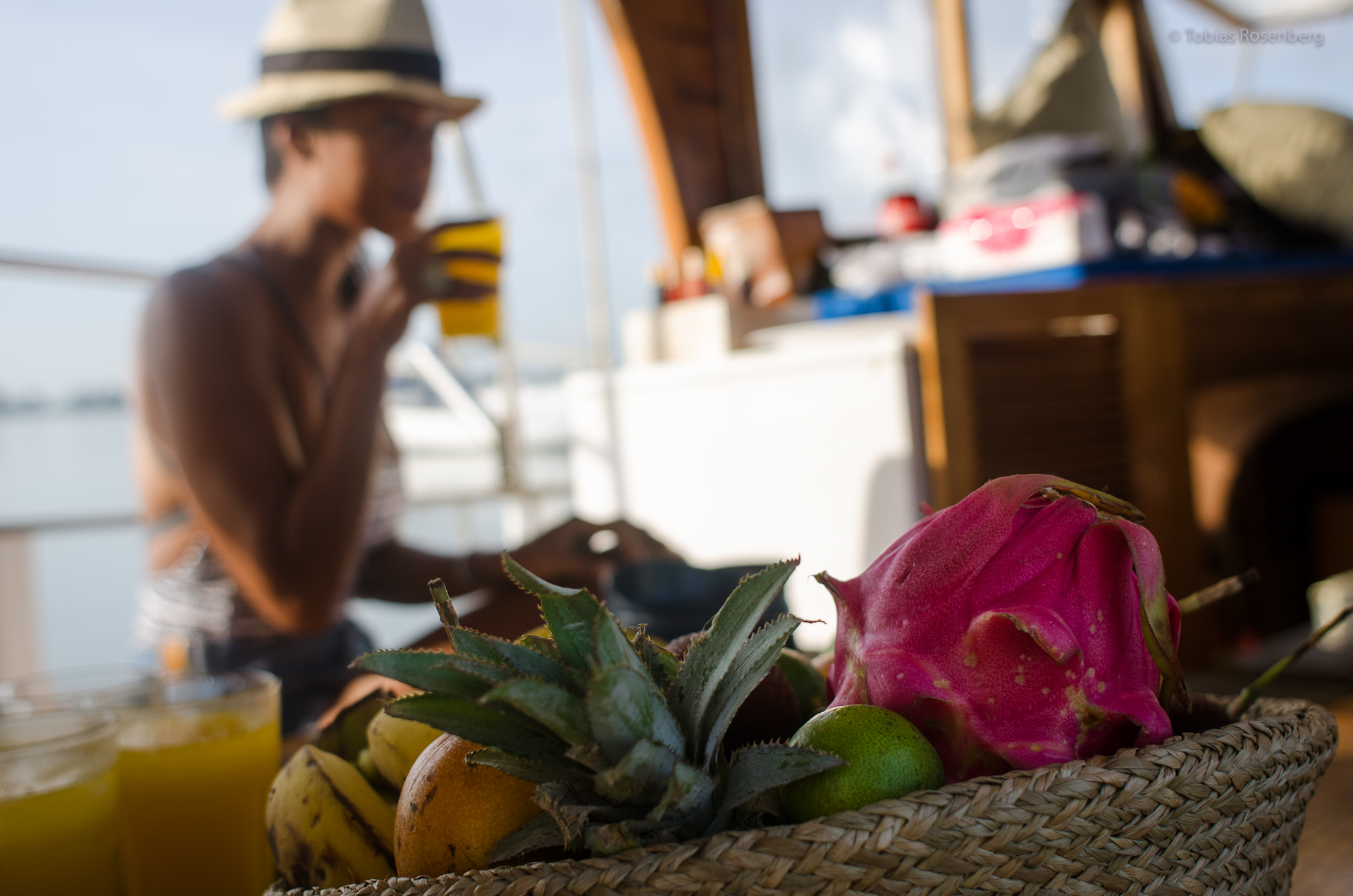 "Catch a fish, grill a fish!" is one of our mottos. Whether you are an experienced fisherman or you want to try it for the first time, Sri Noa Noa is a great option for you! Although we have fishing gear, we strongly encourage serious fisherman to bring their own equipment and compete with the crew. They will be more than happy to share their knowledge, tips & tricks, as well as to deliciously prepare the big catch!