Surfblend Zarautz Surfcamp
Fun, sociable campsite surf camp close to the beach with its own bar, restaurant, mini-ramp and San Sebastian nearby
Food
Half Board
On holiday you of course only want to do fun things and chill out. Shopping and cooking is cumbersome and often very expensive. That is why we have set up an excellent half-board formula for you.
Breakfast
Every good surfing session naturally starts with a hearty breakfast. That's why at Surfcamp in Zarautz the breakfast buffet is available from 9 a.m. every morning. Take a seat and take a piece of baguette with all kinds of fillings, a chocolate roll and a nice cup of coffee or tea. In addition, you can also choose from different types of breakfast cereals and a fresh piece of fruit. Are you done with breakfast, let's go surfing ?!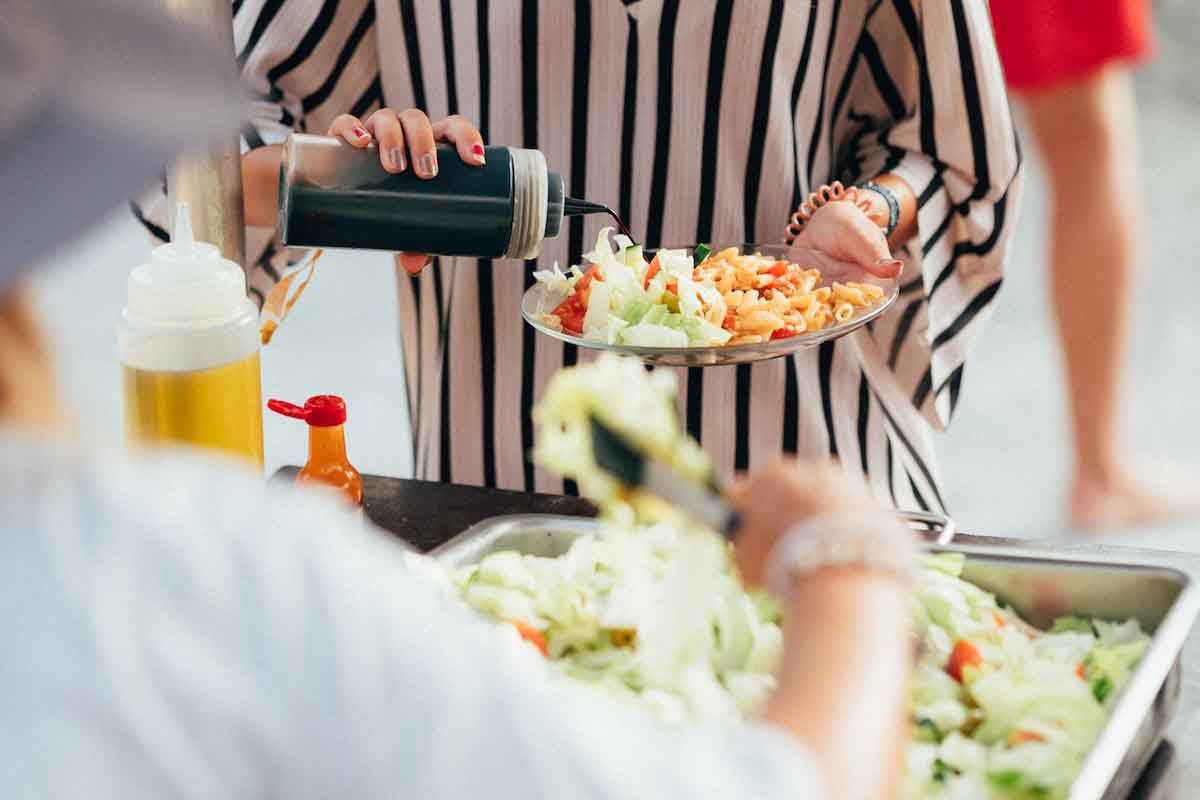 Dinner
After a day of surfing you are naturally hungry again, so we serve a tasty and healthy meal 5 times a week. The dinner consists of a fresh meal accompanied by a fresh salad and a fresh dressing. We organize the large BBQ once a week!
Do you have a special diet, are you allergic or vegetarian? No problem, please state what you want when booking or on the spot and our chef will provide you with a tasty alternative.