Surf Trips Portugal Algarve
On this image
Martinhal Beach Resort & Hotel
More details
A surfing adventure ready to be explored in the Algarve
More than just glossy yachts and golf this southern region of Portugal has an abundance of surfing spots along its south and west coasts with waves to put a smile on your face whatever your level. Not far off the coast of Morroco, the Algarve region is a true crowd pleaser with plenty of cultural gems, golden beaches, natural beauty, buzzing nightlife and plethora of surfing options available wherever you look. One thing is for certain, Portgual's best-kept secret is a must-go surfing destination for everyone who wants to visit the European continent and its waves.
Instant Booking Surftrips in the Algarve
Rooms AND Services all in ONE
Surf Trips in the Algarve on Request
Surfers for Surfers! What makes LUEX stand out from the crowd is our team's competence and personal approach to YOU.
We all surf and understand YOUR Needs. Combined with our intimate knowledge of each location we will find and tailor YOUR perfect Surf Holiday.
Our favorite Trips in the Algarve
Portugal: Algarve
Wavesensations - Sagres Surf House
Portugal: Alentejo & North Algarve
Rapture Milfontes
Portugal: Algarve
Dreamsea Surf Camp Alentejo
"We just returned from our trip to Portugal. Loved the atmosphere, crew, location, our comfortable room and the very delicious food… we met a lot of very nice people and therefore had a great time in the Vila Catarina. ..."
"Me and my friend spent one week at the Tiny Whale Surf Lodge and we absolutely loved it. The camp is just a few minutes outside Lagos and very nice. There is a swimming pool, hammocks and a slack line, a bar and a very nice chill out area...."
Johanna
(Tiny Whale Surf Lodge)
"I stayed at dreamsea Portugal for two weeks. I would recommend it to everyone who wants a fun holiday with a lot of surfing and avtivities, no matter if you're travelling alone or in a group. You get to meet a lot of nice people from all over the world an especially the staff is just amazing. ..."
Svea
(Dreamsea Surf Camp Portugal)
"The hotel was perfect - the staff so friendly (and with humor) The surfing was fun... but more difficult than expected :-) and the instructors at the surfclub super...."
Vibke
(Memmo Baleeira Surf Resort)
There are good reasons for surfing the Algarve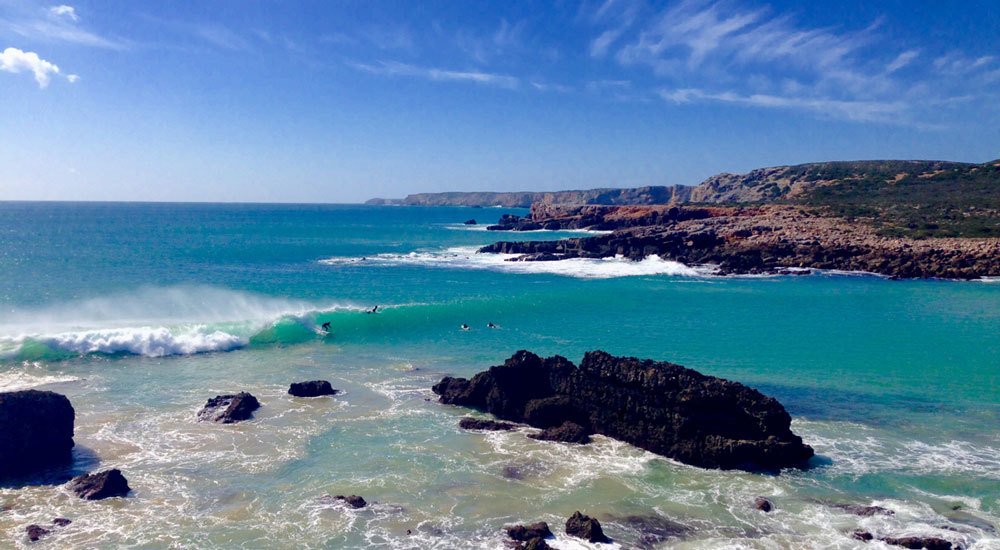 01
Uncrowded world class waves
What if we tell you that there are many world-class waves still waiting to be named? Sounds too good to be true, we know but it's an inevitable reality in the Algarves. Notoriously famous for not having to share the lineup with 20+heads, the Portgual's southernmost region is perfect for everyone who is sick of sloppy, average waves packed with people.
02
The Algarve is a true postcard address
The Algarve is the land of plenty: lush undulating landscapes leading into long sandy beaches and everywhere you look the blue, blue sea. This southernmost region of Portugal is popular in the summer months with roughly 200k of coastline stretching south and west. Team this with favourable winds, a wide swell window, throw some reefs into the mix and you've got yourself one sweet slice of surfing indulgence!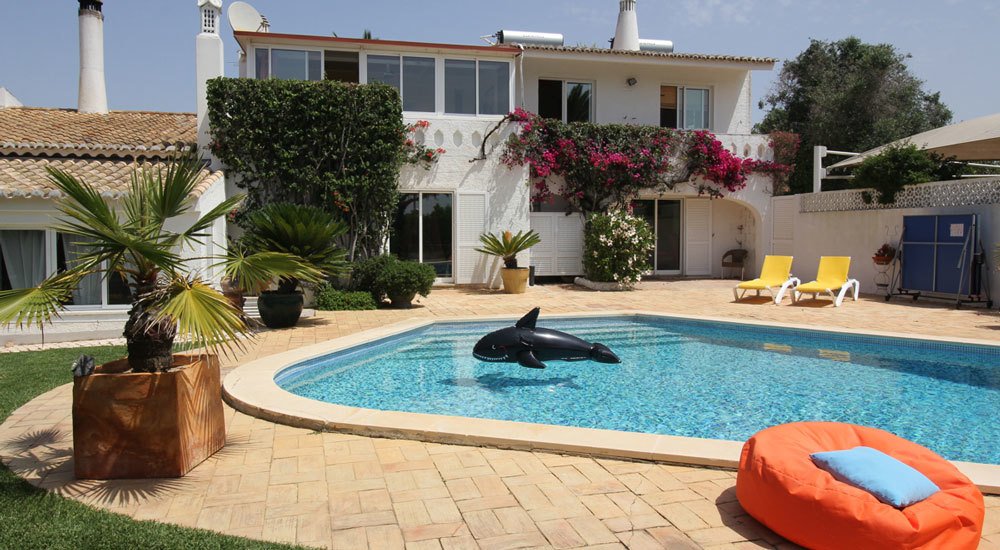 03
No one goes home disappointed
The Algarve is like one big candy shop with something to suit everyone's taste-buds. Pic'n'mix between raucous party towns, quaint whitewashed villages, enchanting forested hills and dramatic sepia tone cliffs. The same goes for the surf. Whatever time of the year you arrive there are waves upon waves just waiting to be buttered by you and your board! Travelers can take their pick of a wide choice of lodging options with laid back surf camps, party houses, friendly hostels and sea-view apartments.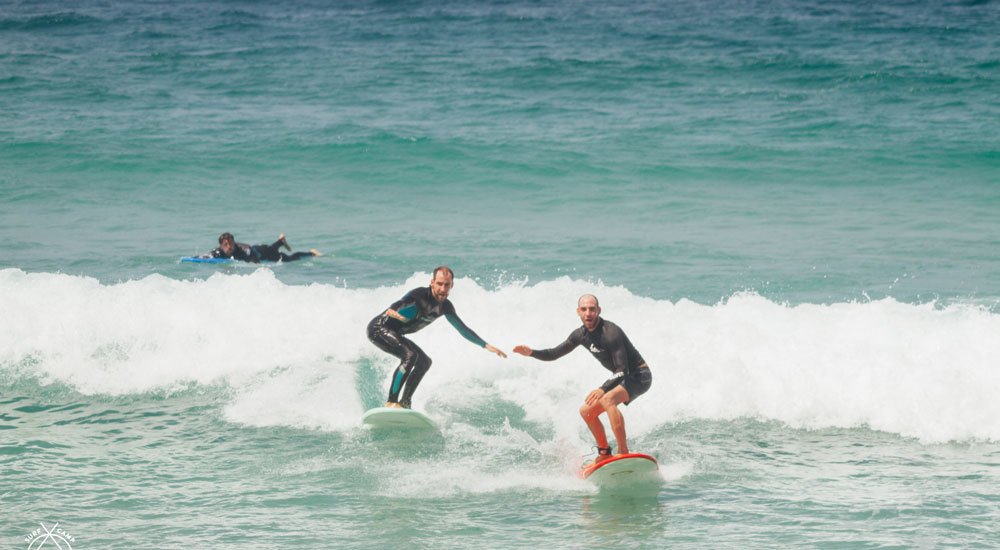 04
Surf your brains out 365 days of the year
Thanks to the geography and favorable winds there is always surf to be found. Conditions are all time in spring and autumn seasons with the sun keeping things balmy and warm. During summer the waves can simmer down but then the parties onshore come to full boil so you're never far from a good time. Regardless of wind and swell there's surf to be found all year round, beginners are able to ease into the surfing scene on smaller waves whilst the pros can throw down tricks all day on the quality west coast point and reef breaks.
05
Plenty of fun things to do when the surf is flat
When you're not surfing you can refuel in the oceanfront restaurants serving great local cuisine; share your tales from the high seas in the buzzing bars of Sagres and Lagos, treat yourself to a spot of shopping and later on be sure to bust some moves on the dance floor. If you fancy a break from the carnival there are plenty of peaceful hideaways where you can relax and recharge. Take a trip along the coast to discover historical castle towns, cobblestone streets in charming villages, rugged undeveloped coastline and inviting beaches.
Known From