Surfers Lodge Peniche
High end surf camp in wave-rich Peniche with an amazing in-house restaurant, roof-top Jacuzzi and various accommodation including dorms, doubles and suites.
The Lodge - A home, not a hotel
Instead of a lobby, we will have a living room. We will have bedrooms instead of hotel rooms. Choose between comfortable Suites and double rooms or, if your budget is smaller, you can sleep in our bunk bed rooms. On the warm days you can relax on our terrace and soak up the sun in the Jacuzzi or the pool. When the weather is bad you can sip on a warm cup of tea in front of our open fireplace in the living room.
Concept
Built for surfing
Surfers Lodge Peniche delivers high standard accommodation and serious surf classes by qualified instructors in sunny Peniche, Portugal. Our surf camp guarantees 100% satisfied customers.
Low impact
The lodge is being built with as little impact on the environment as possible. Old boats are being stripped down and reused as building material. Parts of the old house on the lot will be grinded down to be used in the foundation.
Wholesome food
The highest quality produce and big flavours are what matters at the Lodge. We are not trying to be fancy or make food more complicated than it has to be, all we try to do is cook the best plate of food you ever had.
---
Suites
These rooms are our most luxurious. There are two suites in the Lodge. One has a Beatles theme and one is Bali inspired. The bali room has a balcony where you can enjoy the fresh atlantic air in privacy. If yo want to stay in style with your girlfriend or boyfriend pick one of these spacious rooms.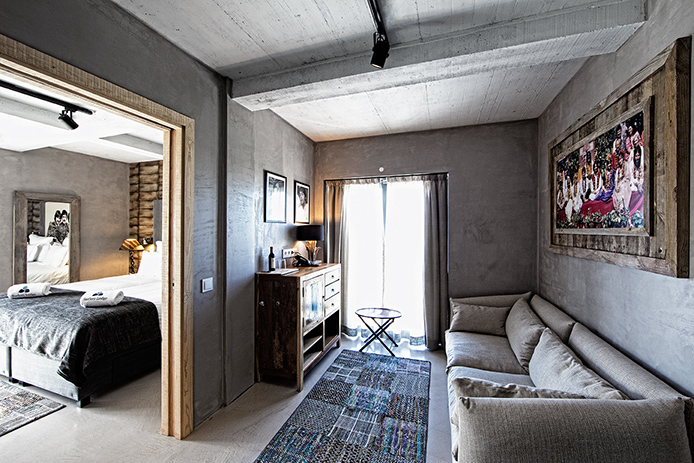 Beatle Suite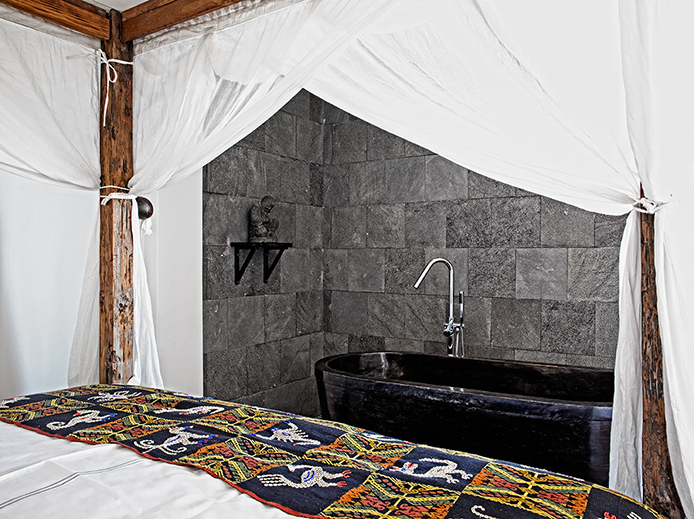 Bali Suite
---
Double rooms
In case your budget is smaller but you still want to stay in a comfortable room with your spouse, pick one of our double rooms. There are a few different designs here. Choose between hippies rooms, woodstock rooms or Pink Floyd. Some of them have balconies and some have extra sofa beds. Ask our staff for more details.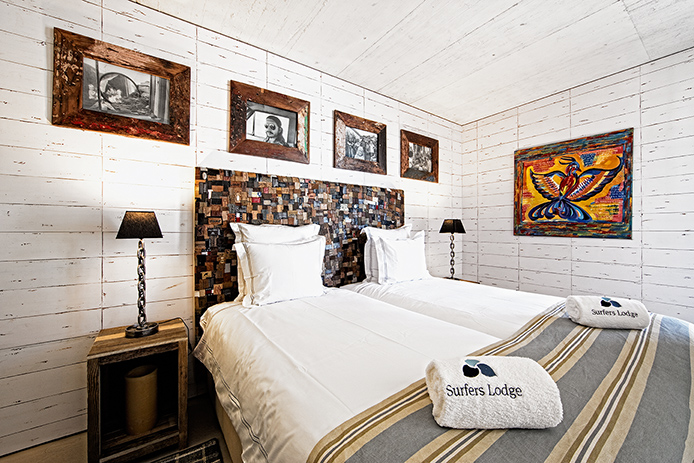 Hippie Room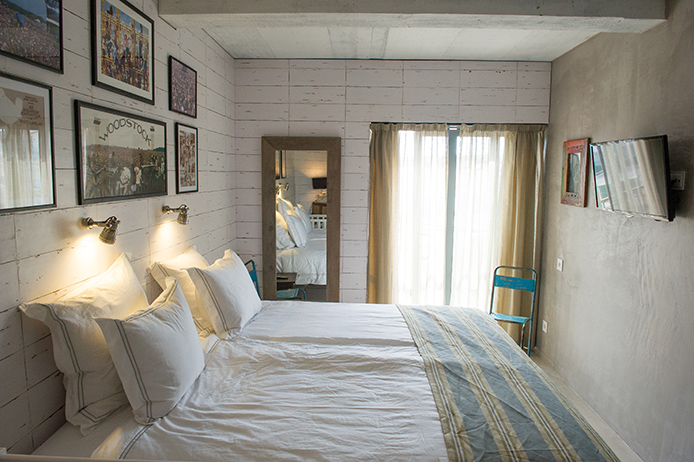 Woodstock Room
---
Twin rooms
Lets say you are two friends coming to the lodge and you do not feel like sharing a king size bed. Then the twin room is a great option. Here you sleep feet to feet. The rooms are very cozy with lots of storage under the bed. All our beds have the highest standard so that you can get the rest you need to get the most out of your surf lessons.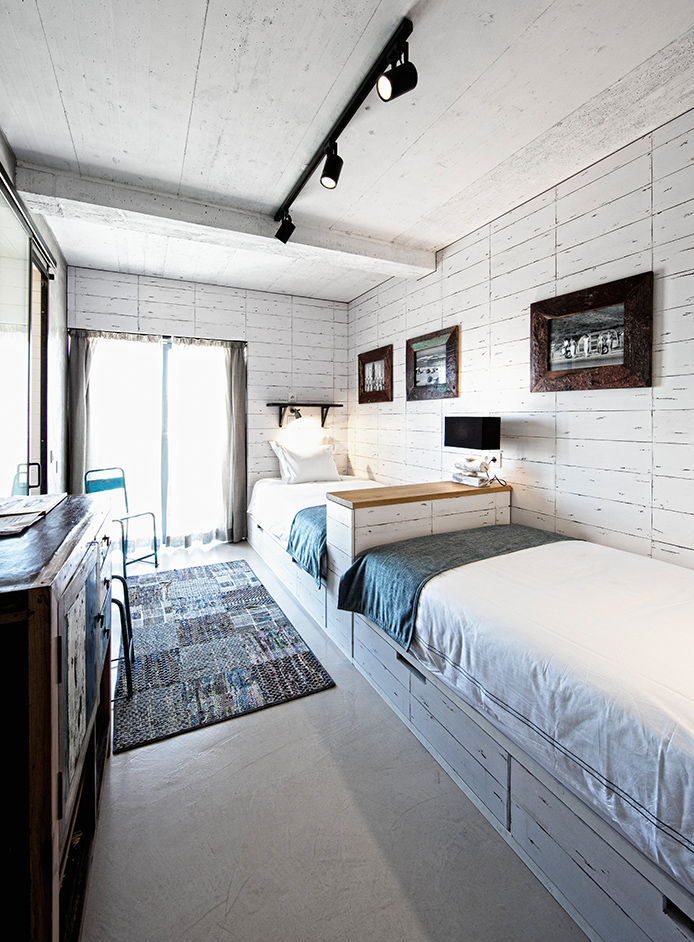 ---
Bunk Beds
We designed these rooms so that everyone can afford to stay at the lodge. There are 6 beds in each room. The mattresses are the same as the other rooms to maintain the same level of comfort. Each room has its own shower and toilet. Each of the beds has a curtain to ensure your privacy. This room is also good if you are a large family.